When it comes to window replacement costs, there are many factors to consider. Learn which are the most important and how you can save on costs with our window replacement guide. 
If you've ever searched the internet wondering, "How much does it cost to replace windows?" the answer may not have been as straightforward as you'd like it to be. When it comes to a window replacement estimate, there are many factors to consider. But don't let that intimidate you.
We'll help you break them all down to get a better understanding of your next home renovation project. From standard window costs to specialty window options, we'll help you find what you need.
Table of Contents: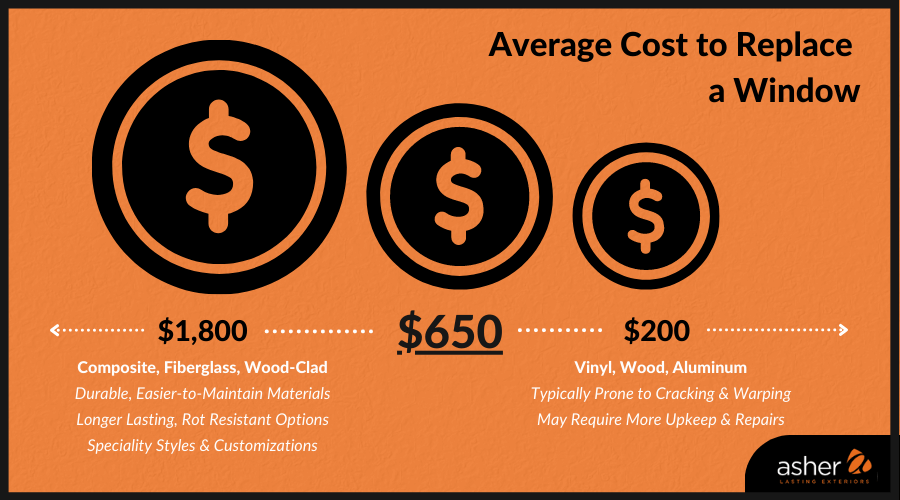 Average Cost to Replace Windows
The typical costs to replace windows can vary between $200 and $1800 in the U.S. So it's difficult to know if you're getting a good deal on your window replacements. On the one hand, you want a quality window that will last and improve the energy efficiency of your house. But on the other hand, you need to have enough funds left over to afford your other expenses.
The large gap in the cost of window replacement is based on a few factors— the type of window, window frame material, window size, and energy efficiency. Knowing the overall cost of window replacement can help you stay within your budget and avoid surprise expenses down the road.
Replacement vs New Construction Window Costs
New construction window installation involves removing and replacing the nailing flange that borders the window on the wall's interior. It is typically reserved for new homes or renovations that involve removing or altering an exterior wall.
New construction windows are typically 10 to 15 percent more expensive. Still, the true cost is the additional labor needed to install them, which can increase your project costs by nearly 100 percent. Replacement windows are often the best choice for home renovation. They are cheaper and cut down on window installation costs.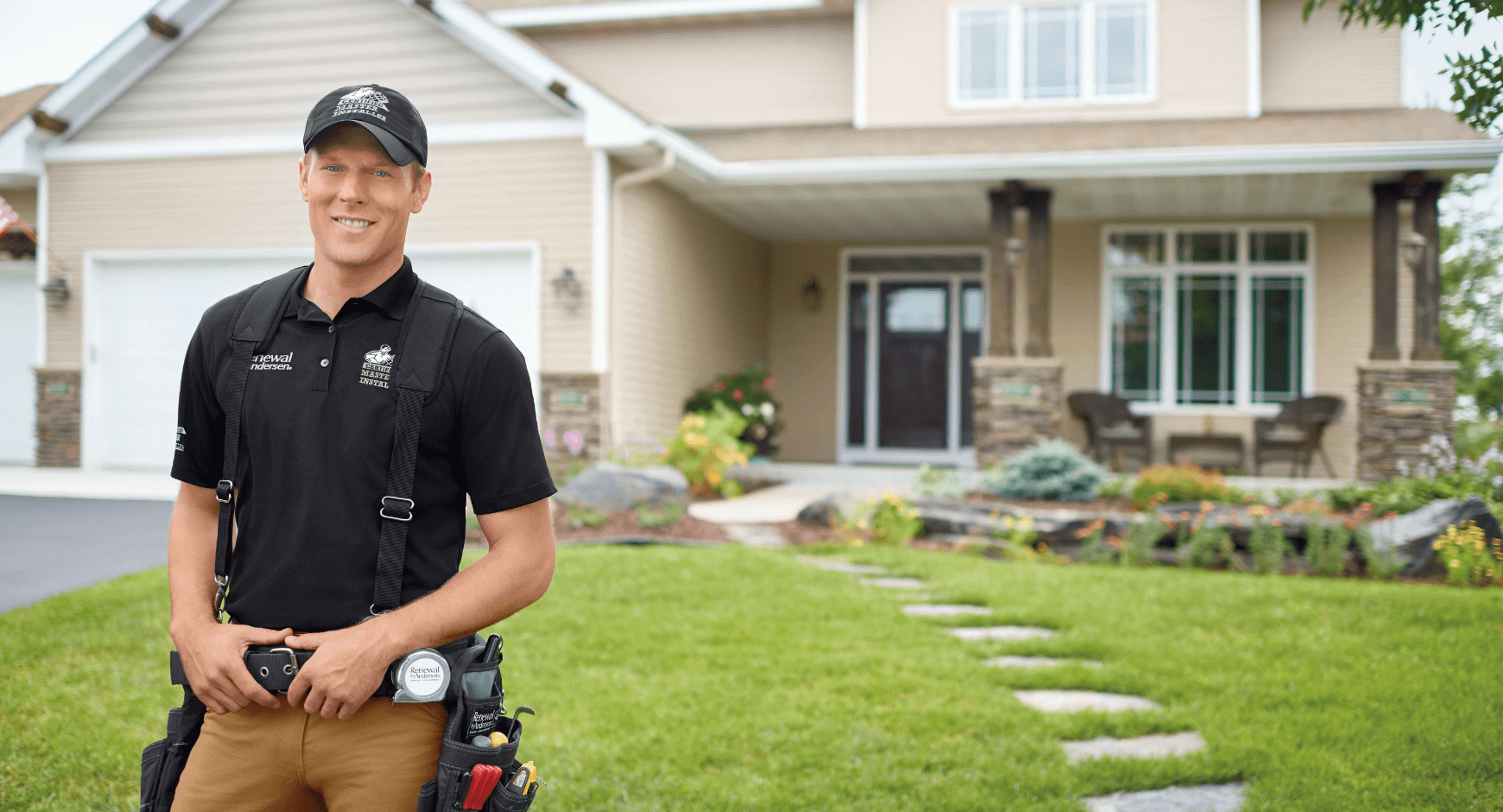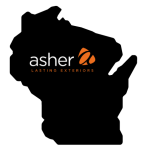 At Asher Exteriors, it is our mission to get you the highest quality windows at the lowest price. Find out what our local customers in Eau Claire, Wisconsin have to say about our work.
Primary Factors Involved in Window Replacement Costs
Deciding to replace your windows is not easy and can send you down a rabbit hole of questions you didn't know you needed answering. There are many factors at play when trying to calculate the costs. Each home has different variables that need to be addressed. It's up to you to determine if your house needs a facelift or if the cold air coming in and faulty locks need to be addressed right away.
Such variability in cost means that you need to take the research process seriously. For example, suppose all your research has determined that you need to take the plunge and replace your windows. In that case, your next step should be consulting with a contractor about your needs and expectations.
To help facilitate that conversation and determine which windows are right for you, keep these questions in mind.
Can I expect energy cost savings with new windows?
Can I match the replacement windows with the overall home design?
What type of installation method do you use?
How long will the project take?
What type of warranty do you offer?
Are there any additional fees to be aware of?
Window Material
When you're looking to get a window replacement estimate, it's essential to know which window material you want to use for the frame. There are various materials to choose from, and colors and textures to match your existing home design. The most popular and affordable is vinyl, but some more expensive and higher maintenance options will last longer or look nicer such as the ornate wood frames.
Vinyl: $100-$900
Wood: $150-$1,300
Fiberglass: $110-$1050
Fibrex: $250-$1050
Composite: $300-$1,200
Aluminum: $75-$400
If you are replacing windows in an old house, you may be required to use wood, particularly if you live in a historic district or house. Whether your home is historical or modern, it's critical to know your options regarding window materials.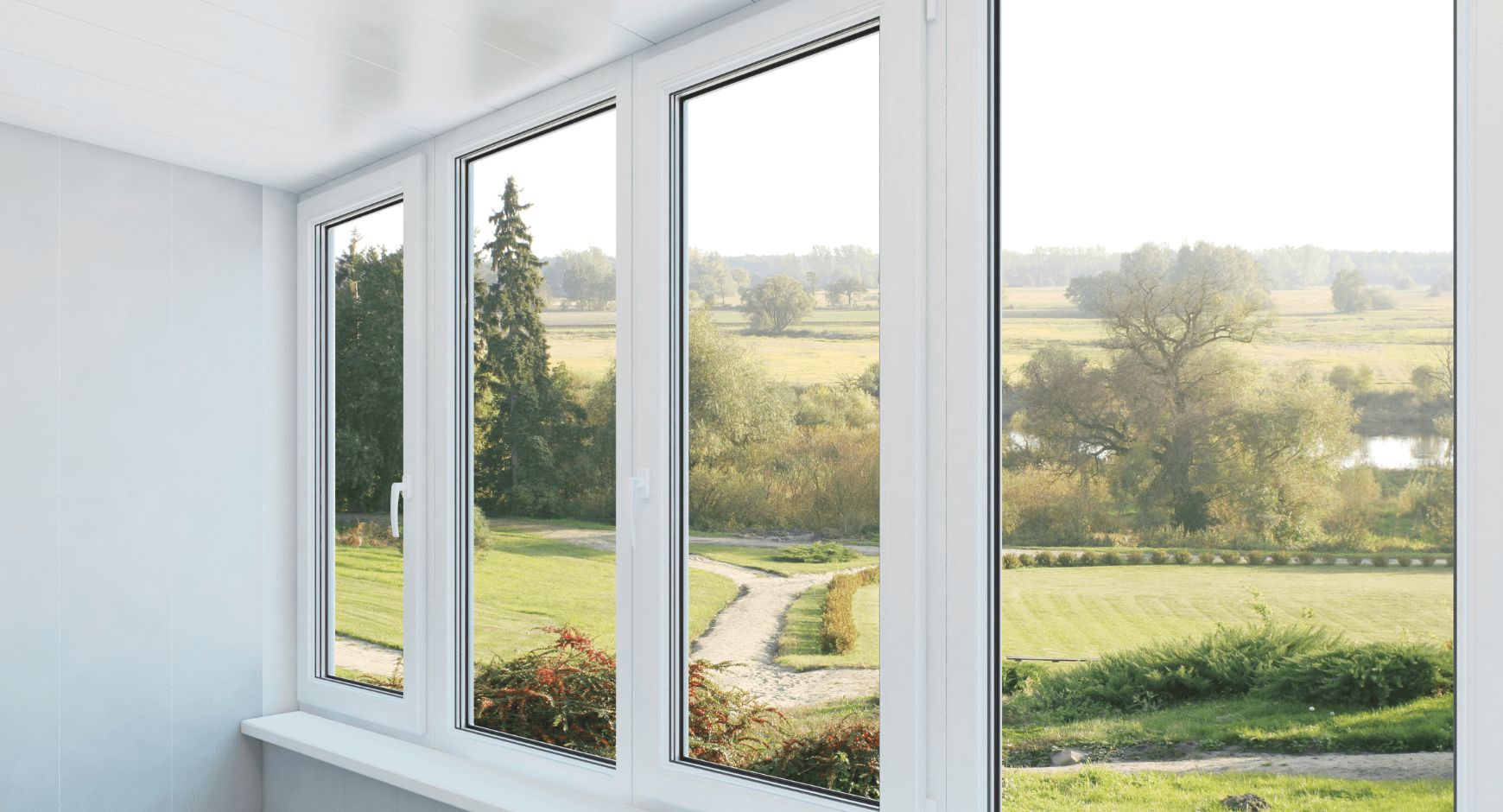 Vinyl
Vinyl window costs are typically the most affordable at roughly $100 to $900 per window based on the size and shape of the window. They are also extremely durable and energy-efficient, which makes them the most popular choice for window replacements.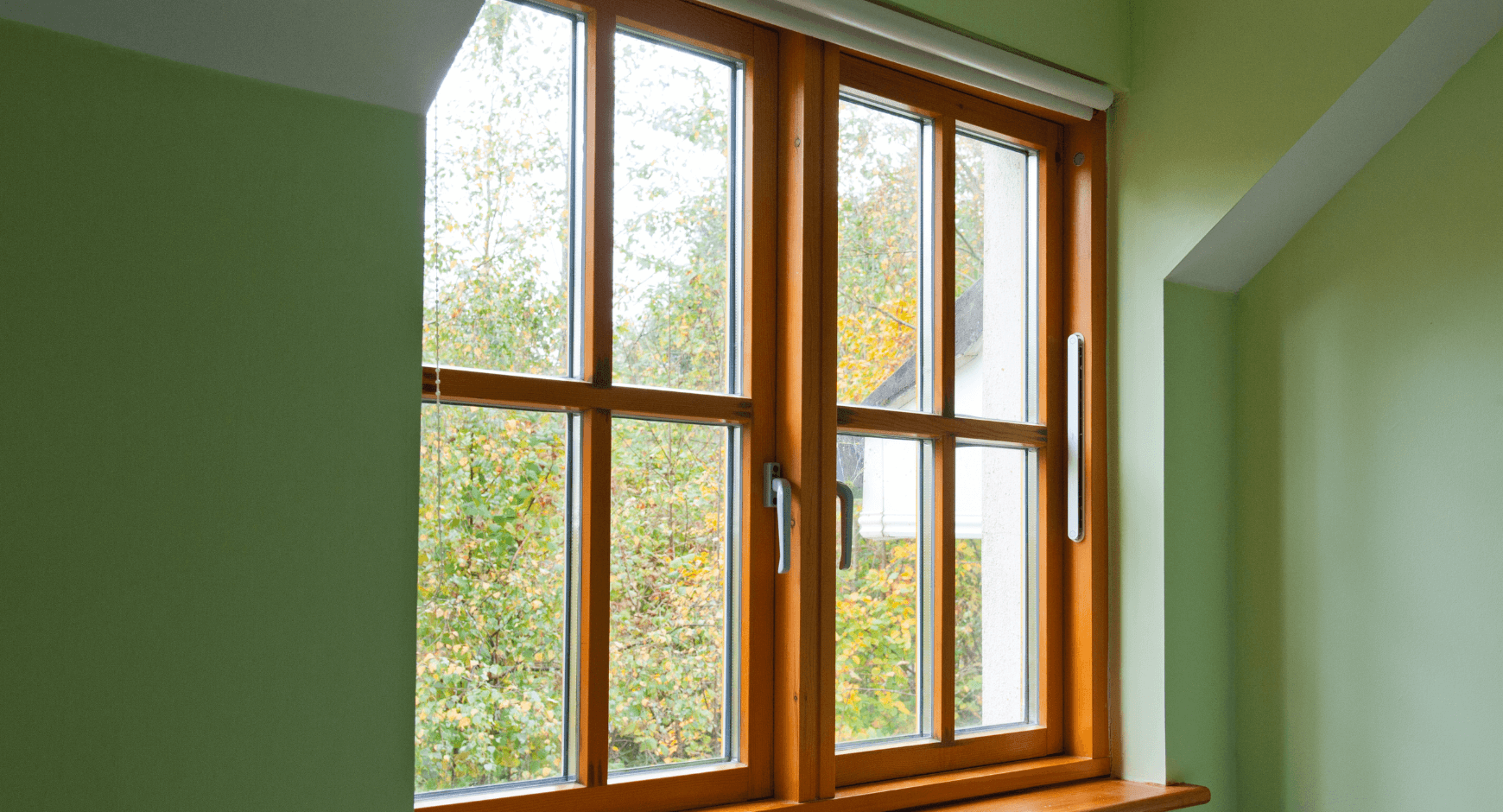 Wood
Wood frames offer a beautiful architectural finish to your home, which may or may not be required based on where you live. They are a bit more expensive at $150 to $1,300 per window but add more than that in value to your home.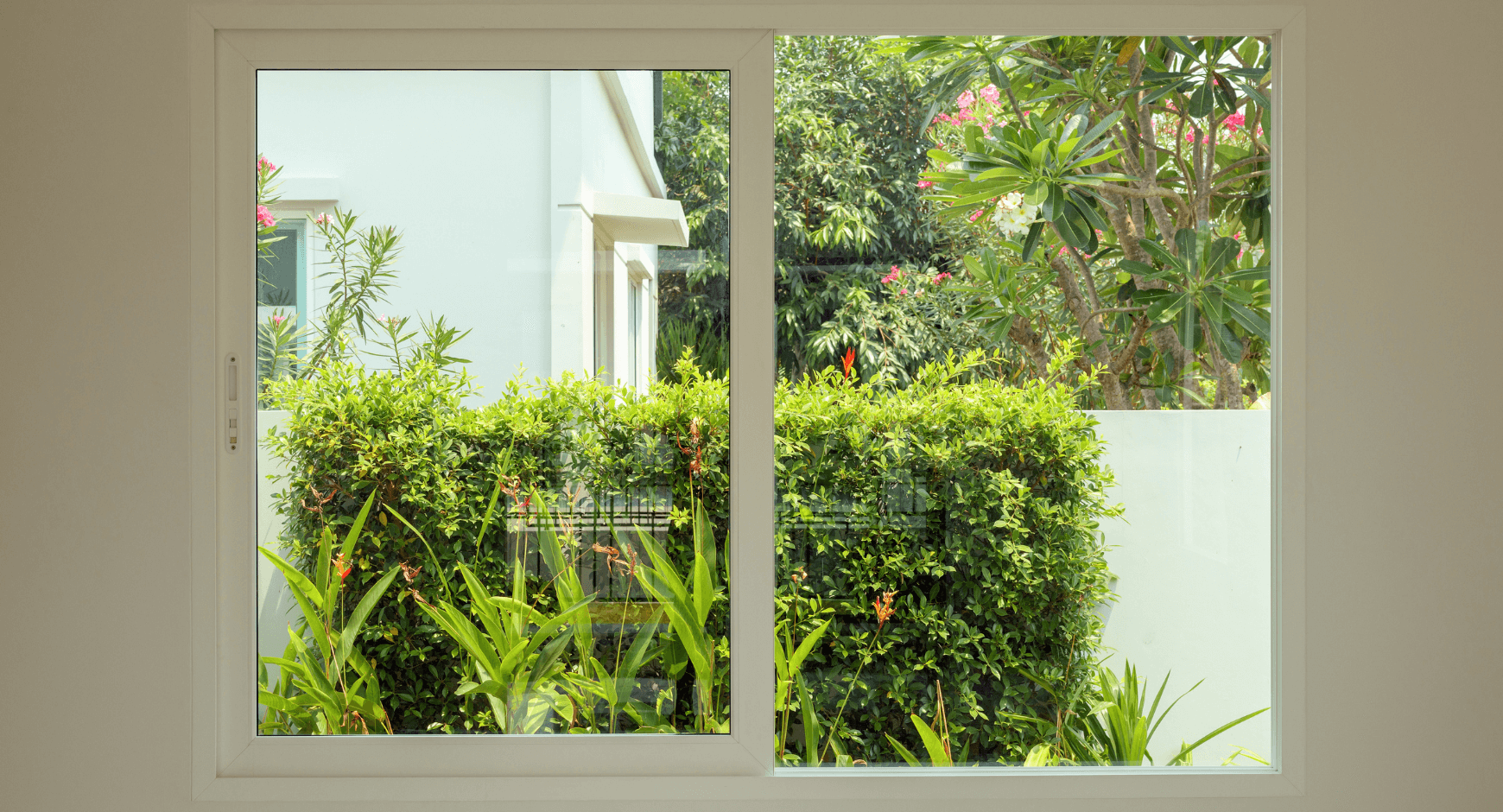 Fiberglass
Fiberglass is a slightly more durable material than vinyl and runs about 10 to 15 percent more expensive. It has similar insulation properties, which will lead to energy efficiency savings down the road.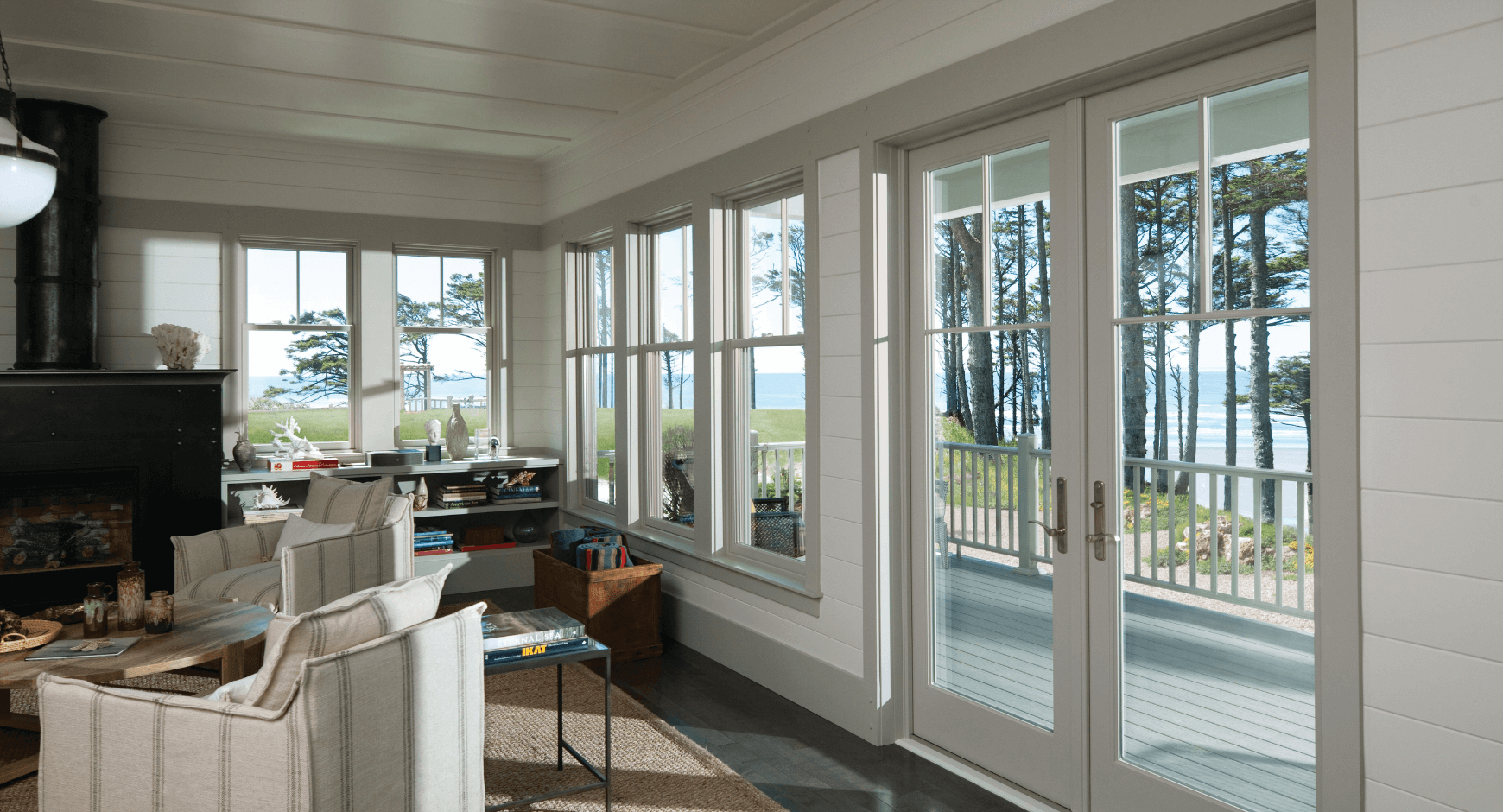 Fibrex
Fibrex frames are made exclusively by Anderson Windows using a thermoplastic polymer and wood fibers to create a composite wood. Fibrex is the most sought-after alternative to vinyl as it's resistant to the cracking and warping that happens to vinyl over time.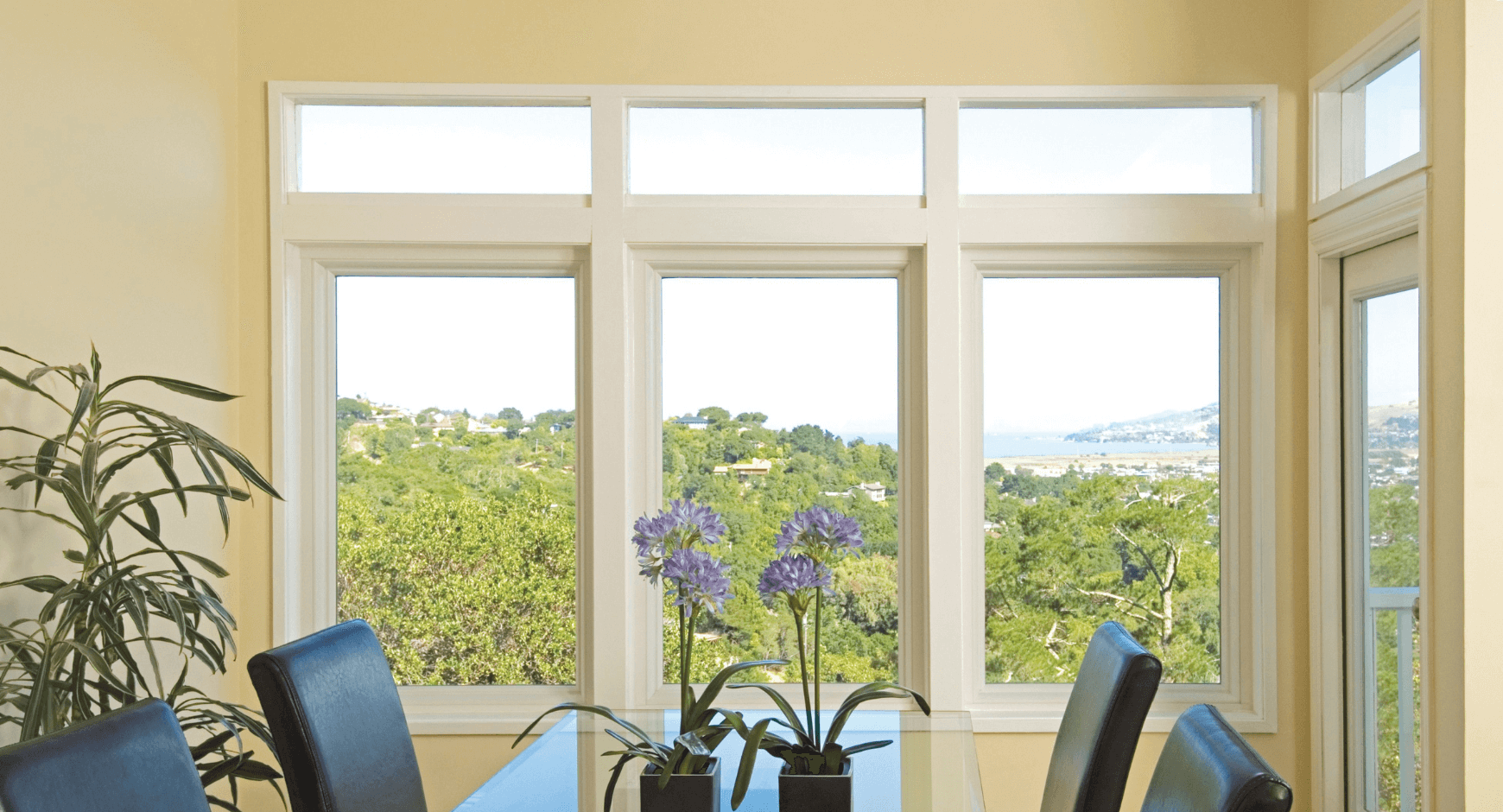 Composite
Composite frames are typically the most durable and come in around $300 to $1,200 per window. They are made from a mix of PVC and wood fibers that could outlast any home in which they're installed.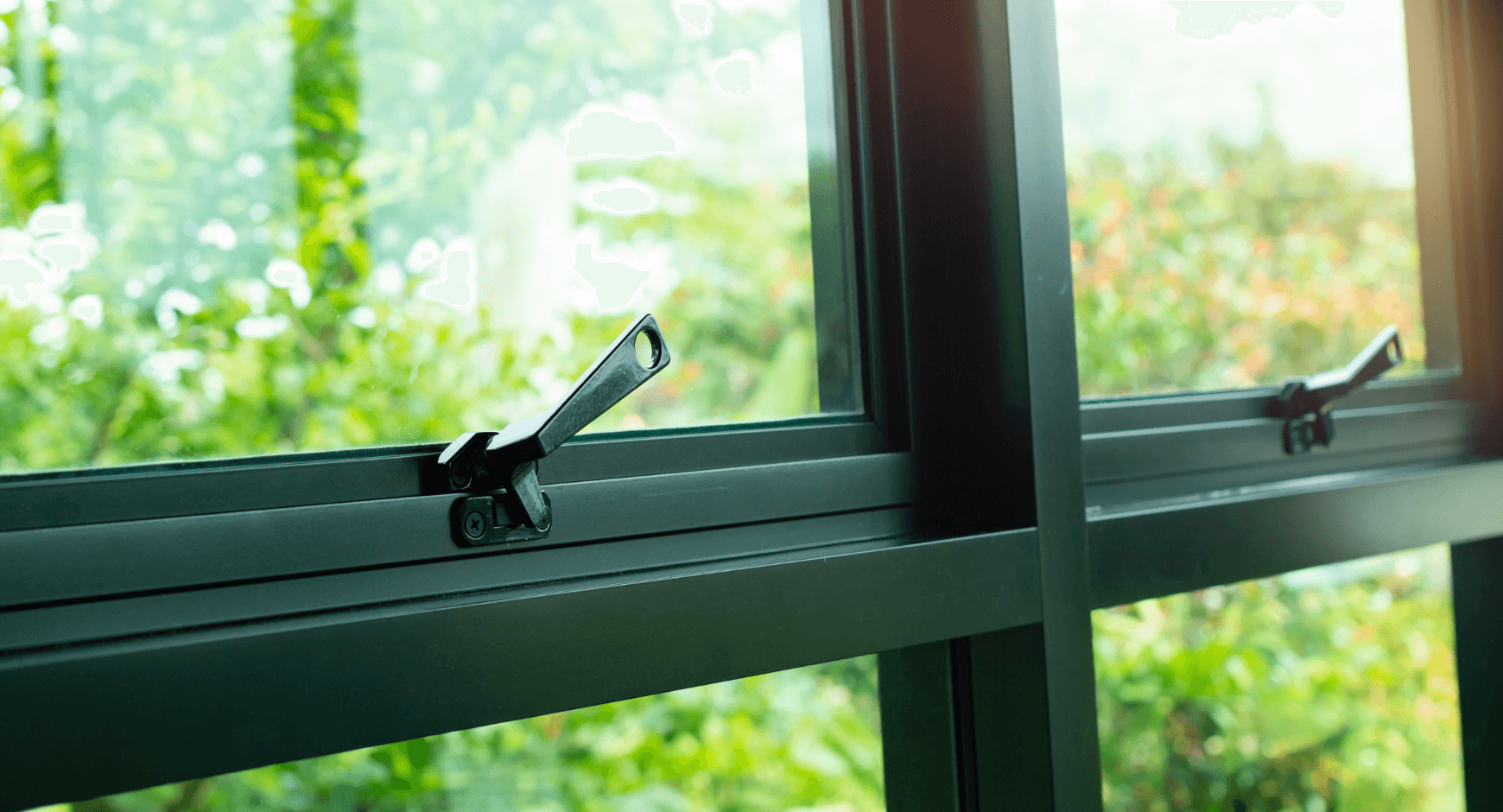 Aluminum
Although aluminum frames will not insulate as well as the other materials on this list, they make up for it in the initial cost. The average aluminum frames cost between $75 and $400 per window, with much larger windows coming in around the $1000 mark.
Window Type
The cost of windows is greatly affected by the type of window being replaced. Window prices vary by size and function – or lack thereof; different window types address varied intended usages. Therefore, determining the best fit for your intended use is another crucial step in your window replacement process.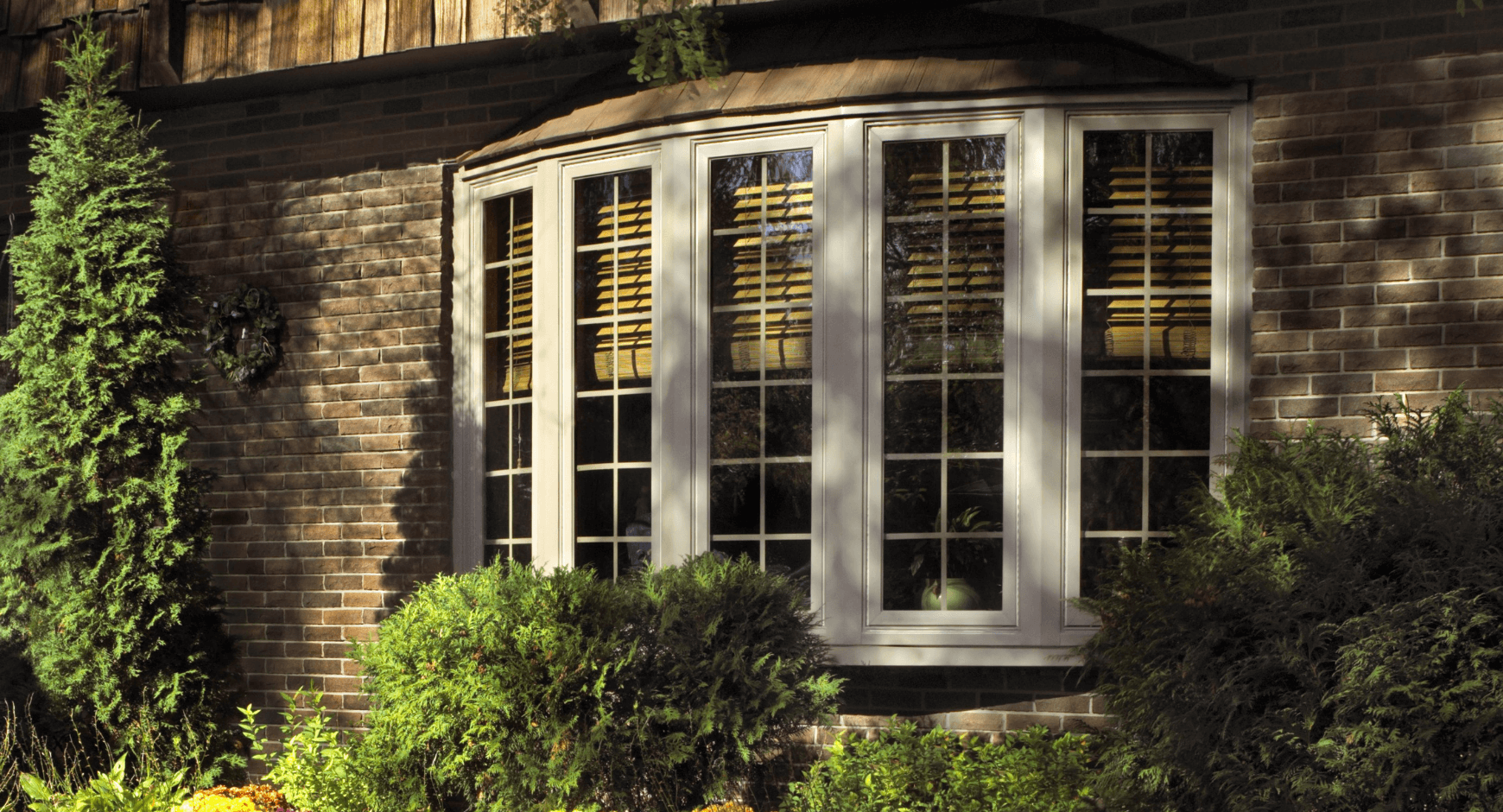 Bay and Bow
Bay and bow windows are similar in that they both extend from the house, creating a flat area or nook. Bay windows are typically a set of three with a flat middle pane and two adjacent windows, while bow windows have a minimum of five set in a curve along with the wall to create a seamless arched frame. Bay and bow windows both require skilled individuals to install them and typically range between $1,000 and $4,000.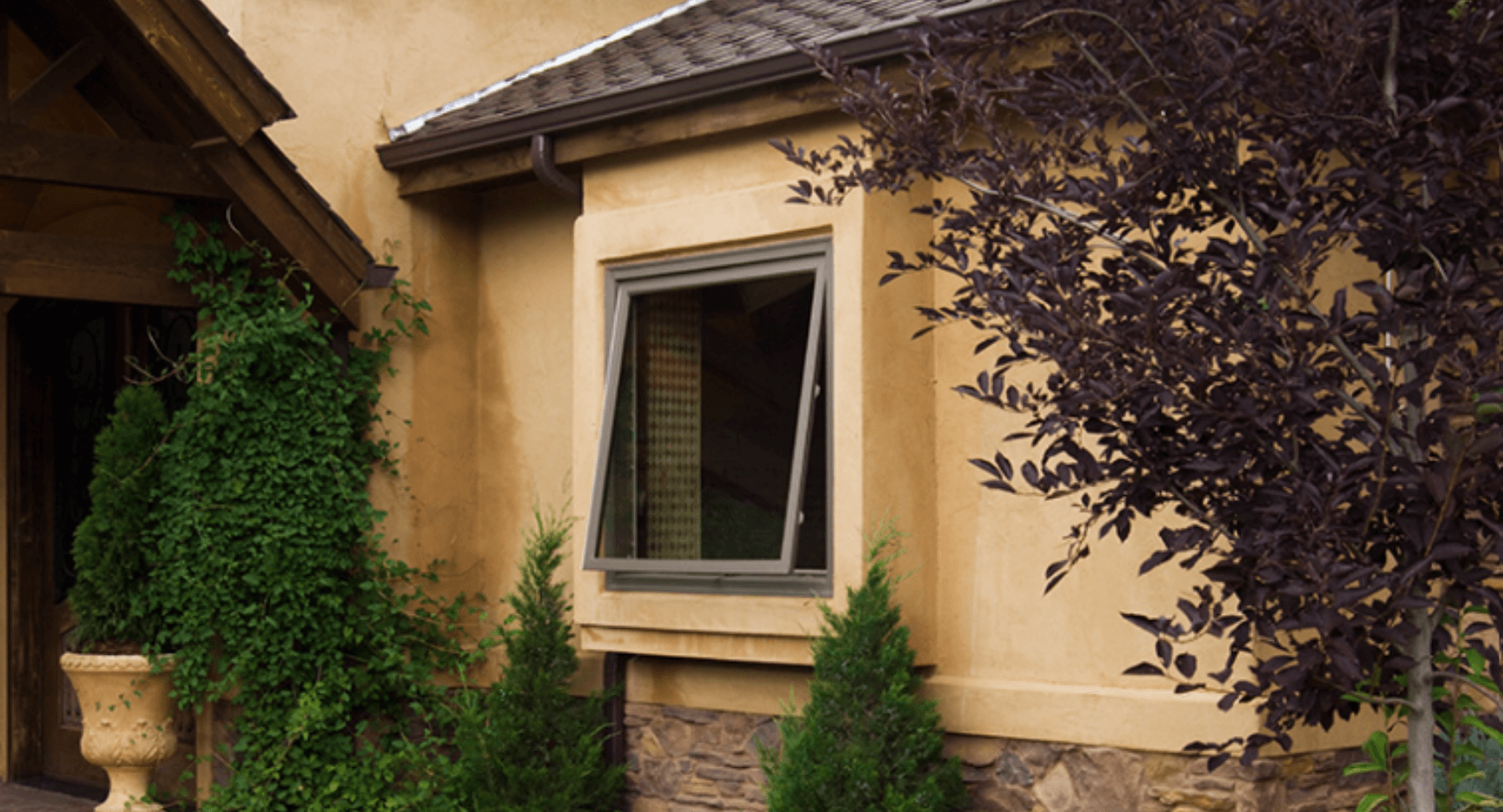 Awning
Awning windows work great on rainy days as they open outward from the bottom, letting the rain run off the face and not into your home. Since the crank and lock are located at the bottom of the window, these windows are popular near countertops. Awning windows typically cost between $400 and $700.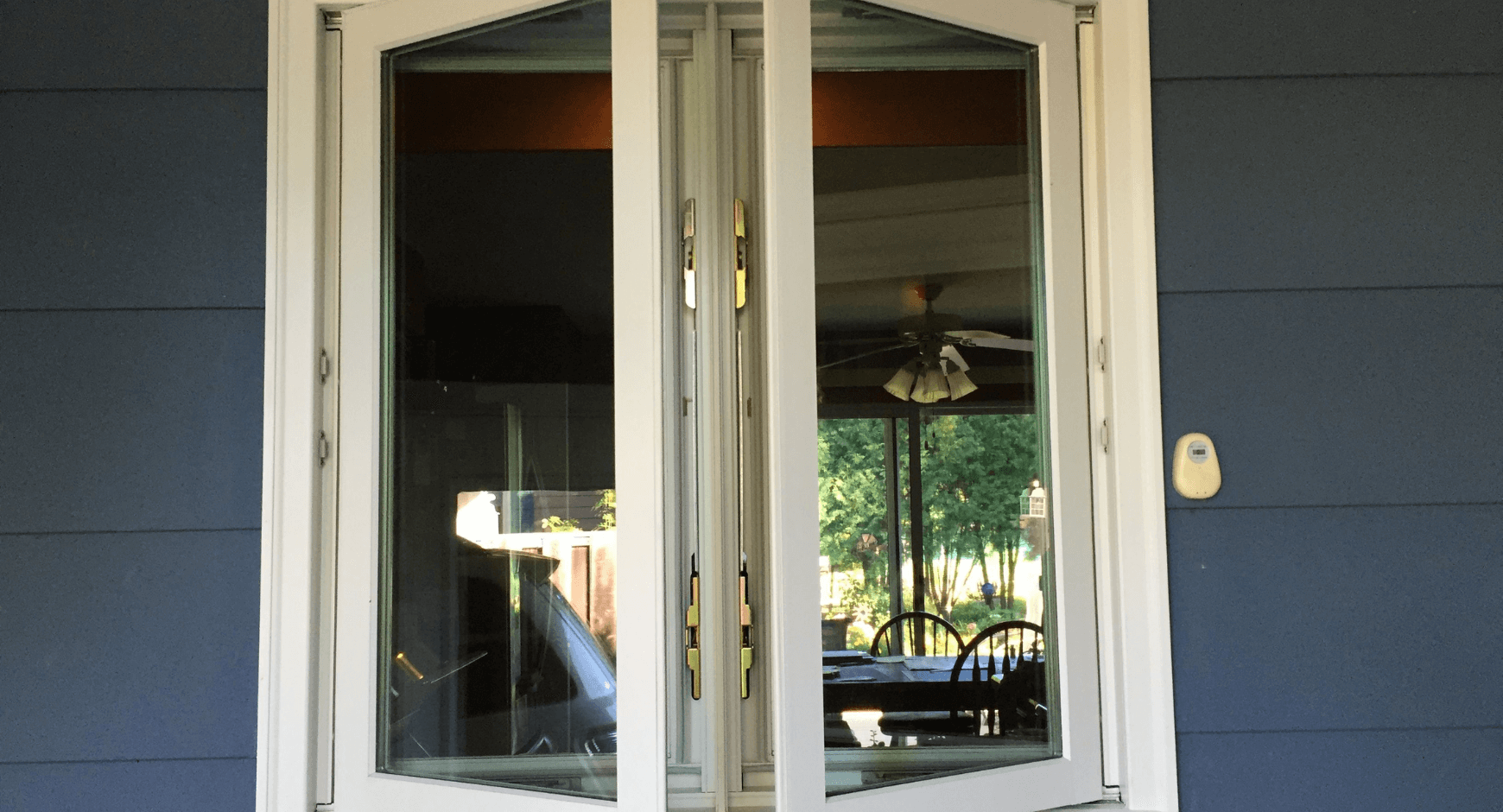 Casement
Casement windows swing out to the left or right side to open via a hand crank at the bottom. They offer an unobstructed view through a solid pane of glass and often work in pairs with one opening in each direction. Casement windows can cost between $100 and $1000 based on window size and frame type.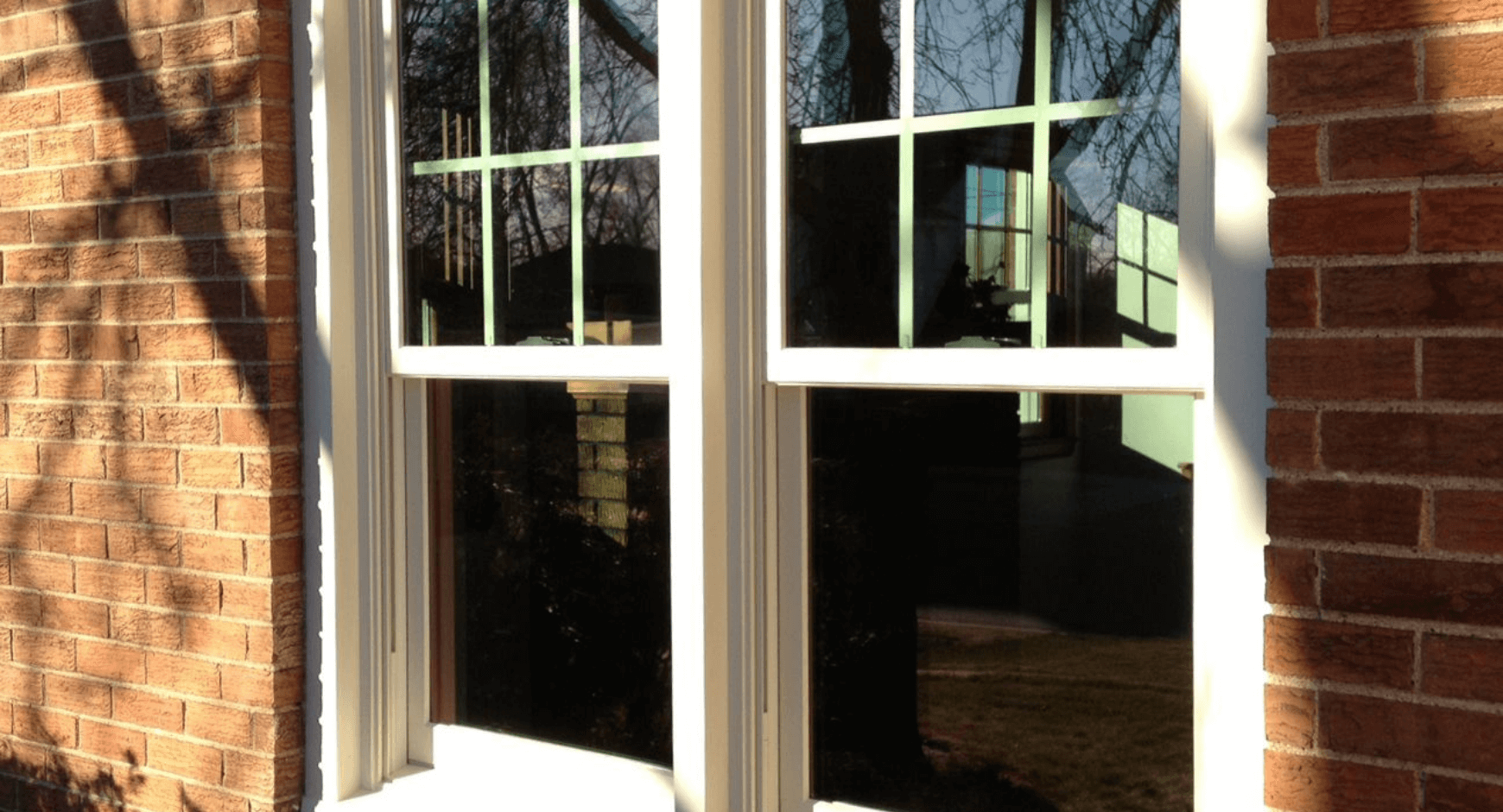 Double-Hung
Double-hung windows open vertically with both sashes moving independently of one another. They provide superior air circulation to single-hung windows and easier cleaning as they can tilt inward for better access. Double-hung windows typically range between $150 and $650.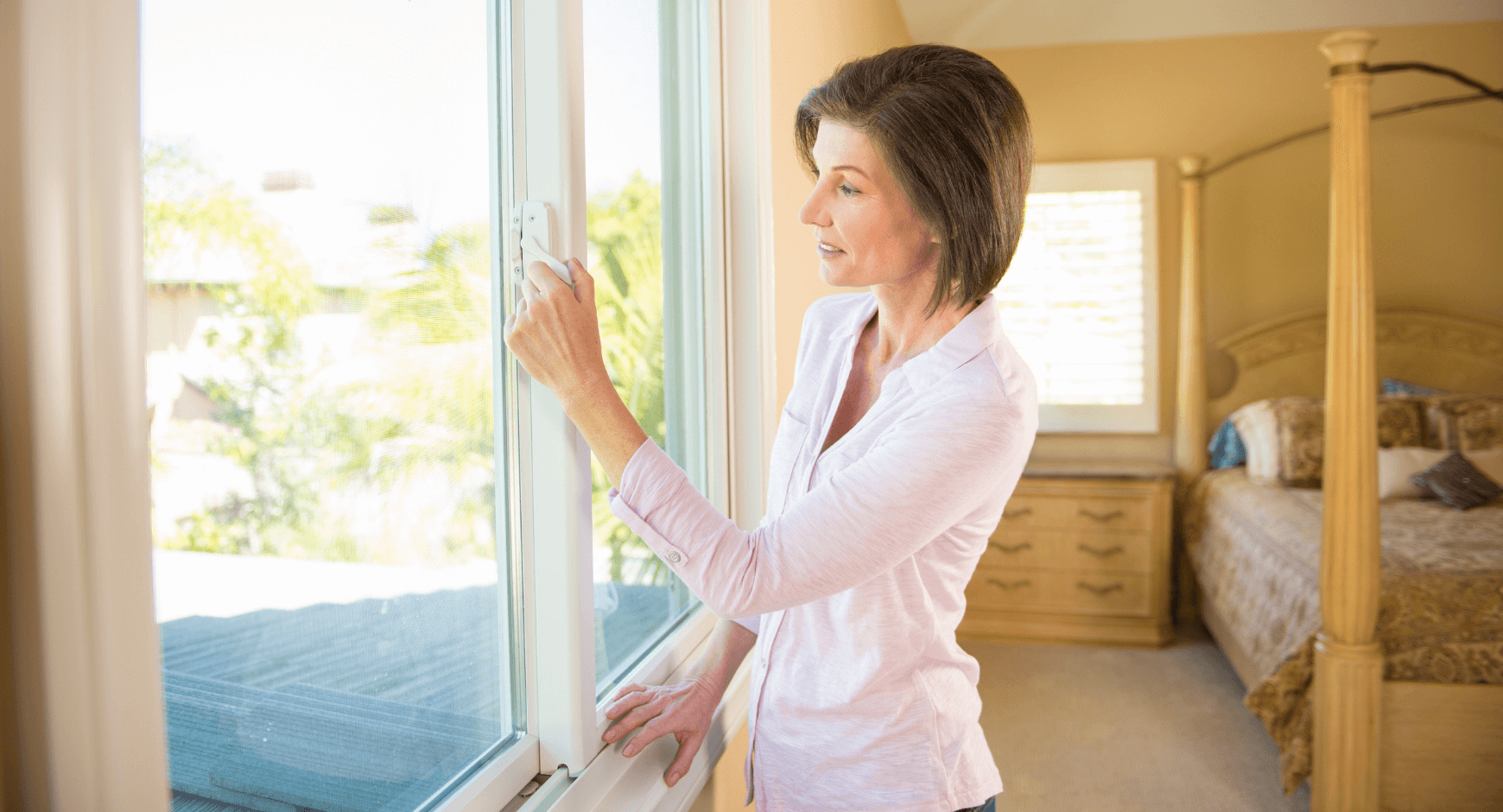 Gliding/Sliding
Gliding, also called sliding windows, offer the most glass area and thinnest frame of any window design. They work like single or double-hung windows, but they move horizontally instead of vertically. Gliding windows can cost between $150 and $800, depending on size and material.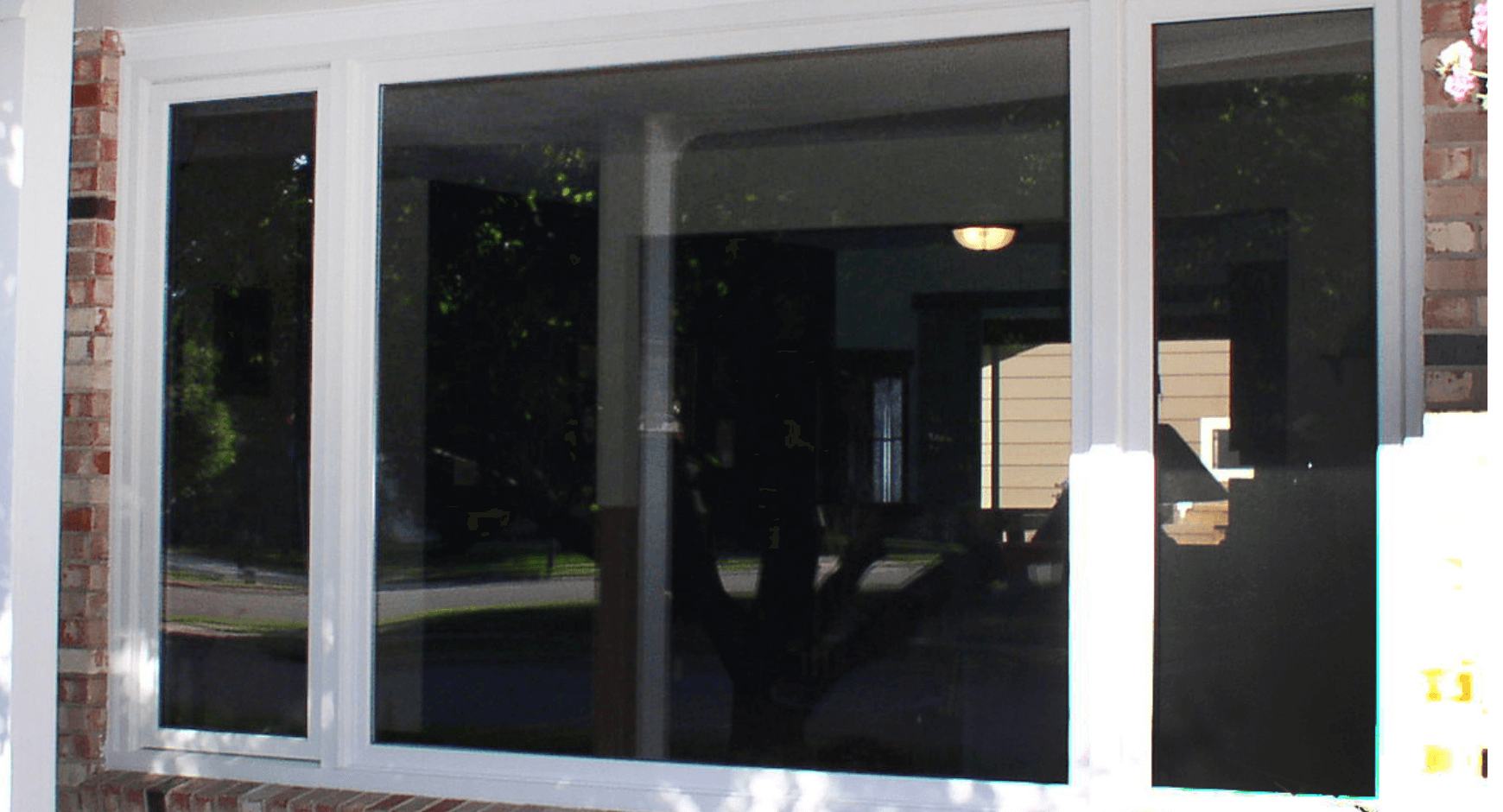 Picture/Combination
Picture and combination windows are usually fixed in place and custom sized to fit your ideal placement. They typically fill in wall space between separate opening windows to bring more natural light inside. Picture windows cost from $300 to $1,200 based on your desired combination.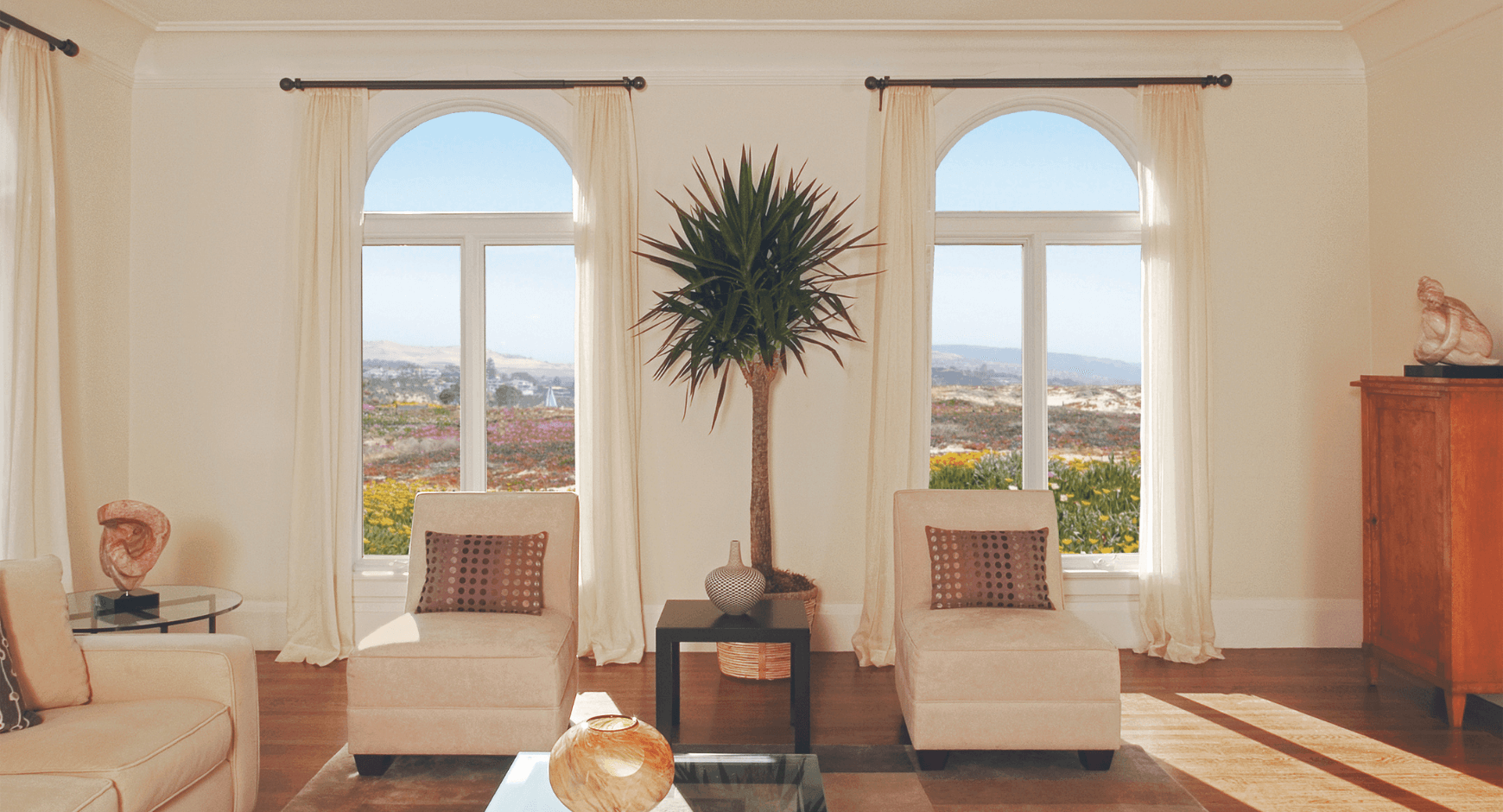 Specialty
Specialty windows are designed to fit the architecture of your house in instances where traditional window styles won't work. They can be grand arches, perfect circles, long horizontal frames, or any custom size and shape you can imagine. Specialty windows can cost anywhere from $300 to $2000 based on the design. Generally, the more unique the window, the more expensive it will be.
Window Size
There are hundreds of size options available direct from any window retailer, but there are hidden costs associated with each. For example, while labor is often calculated for typical window sizes, that may not always be the case.
In addition, installing larger windows always takes extra time – but it may also take a second installer which will quickly double your labor costs. Smaller windows tend to be less costly to install unless they're in a hard-to-reach place.
Let's break down the different window sizes available and the costs associated with each.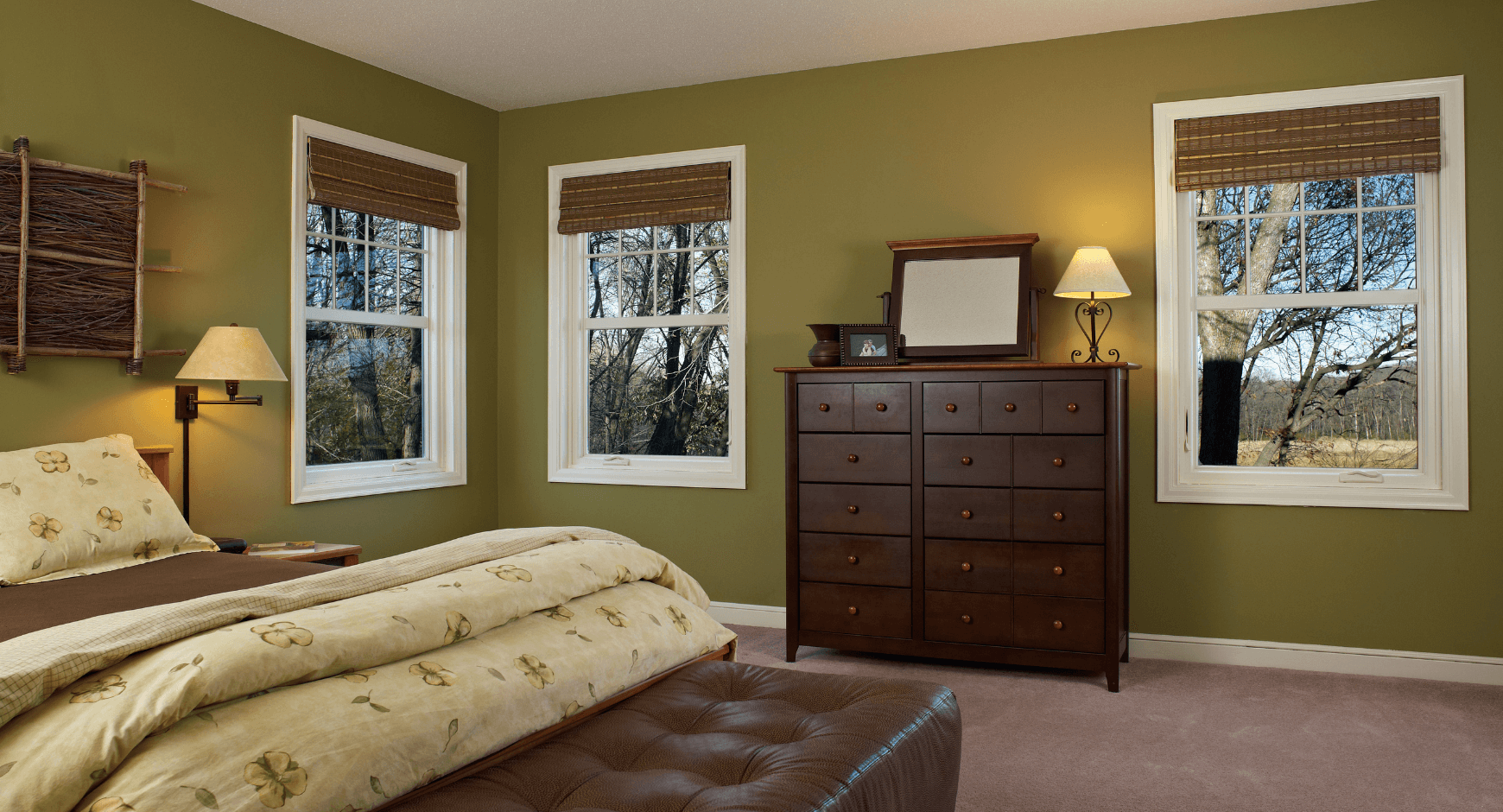 Standard Size Window
The standard window varies in size by a few feet in either direction but is the most common to be found in homes, apartments, and commercial buildings. Since they are so popular, the cost of replacing them is nearly as low as the small windows, between $150 and $500.
Small Window
Small windows are commonly found in bathrooms, entryways, and basements. Since they are less common, basement window replacements cost roughly the same as a standard window, between $150 and $400.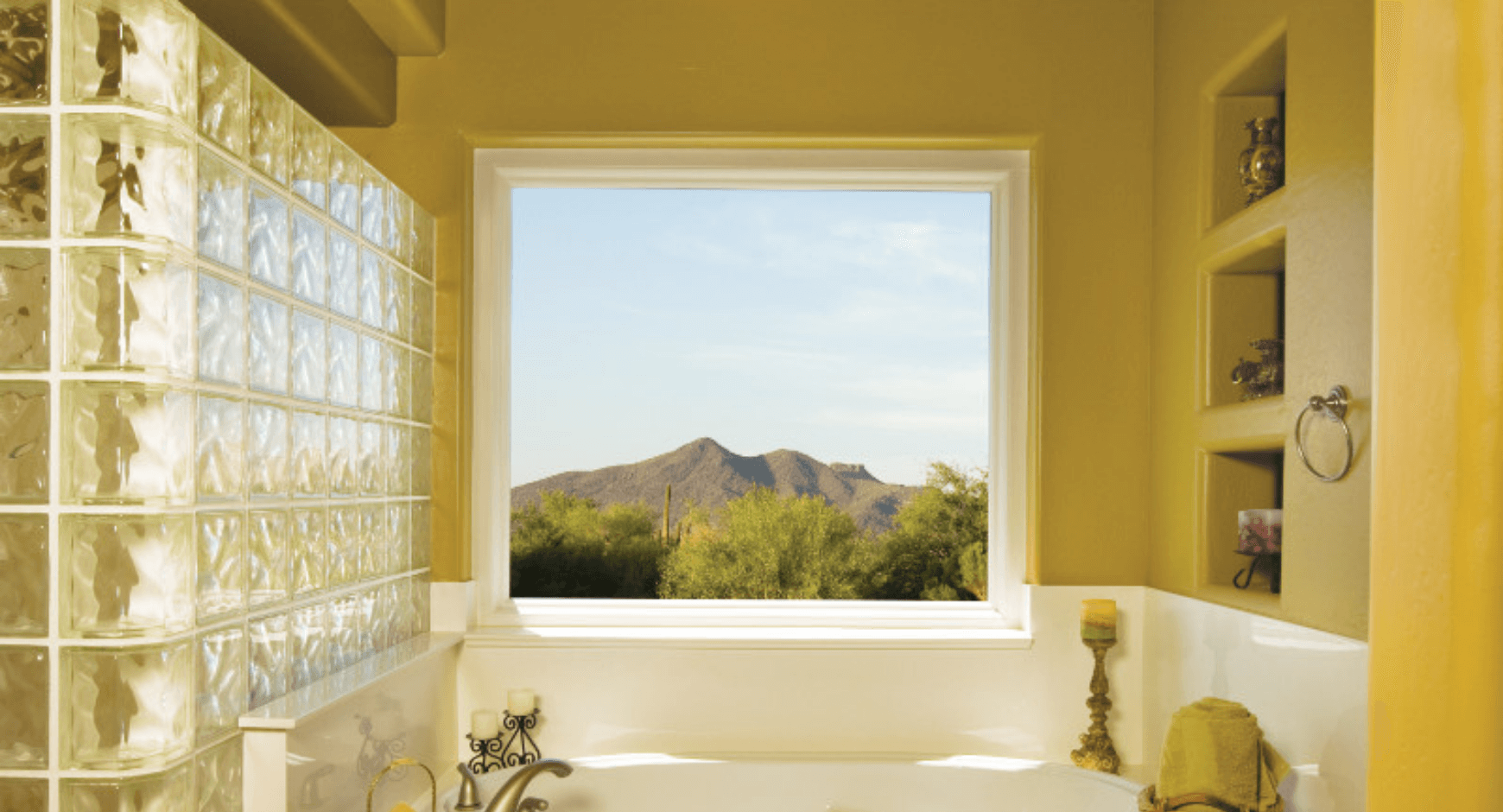 Large Window
Large windows are typically found in commercial buildings or high-end homes and housing units. The cost to replace them is greater not just for materials but also for labor because it takes two people to set it up properly. Large window replacements can cost anywhere from $200 to $1000.
Glass Type
The type of glass used in a replacement window installation can help to boost your home's energy efficiency and lower your monthly bills. Modern window glass is far more advanced than it was just a few decades ago and can quickly add up to a savings of several hundred dollars each year.
High-Performance Low-E4 Glass: The Low-E4 Glass is 45% more energy efficient in the winter and 56% more efficient in the summer. It also blocks 84% of UV rays that can damage your drapes, furniture, and artwork.
High-Performance Low-E4 SmartSun Glass: The Low-E4 SmartSun Glass is also 45% more energy efficient in the winter but 70% more efficient in the summer. It goes on to block 95% of harmful UV rays to protect your eyes as well as your home's interior.
High-Performance Low-E4 Sun Glass: The Low-E4 Sun Glass is the best glass to beat solar heat. A tint coating keeps your home much cooler in warmer weather and reduces the amount of visible light and sunshine streaming in from outside.

If your double pane has held up well for years but recently started to crack or fog up between the panes, you may wonder how much it is to replace only the cracked windows. The cost to replace a single pane of glass in a double-pane window will make the new, energy-efficient glass seem like a much wiser decision.
Additional Costs and Considerations
Aside from the obvious choices of window type, trim, glass, and color (like bold, black windows or more subtle, white windows), there are several additional factors you need to consider before replacing your windows.
The DIY route can be hazardous, so be sure to calculate labor into your budget. You'll also want to consider additional insulation depending on your location. With any home renovation project, there will be some cleanup afterward. Here you can either rent a dumpster and do it yourself or hire a contractor who will manage all that for you.
We will break each aspect down for you so you can be prepared for these potential costs.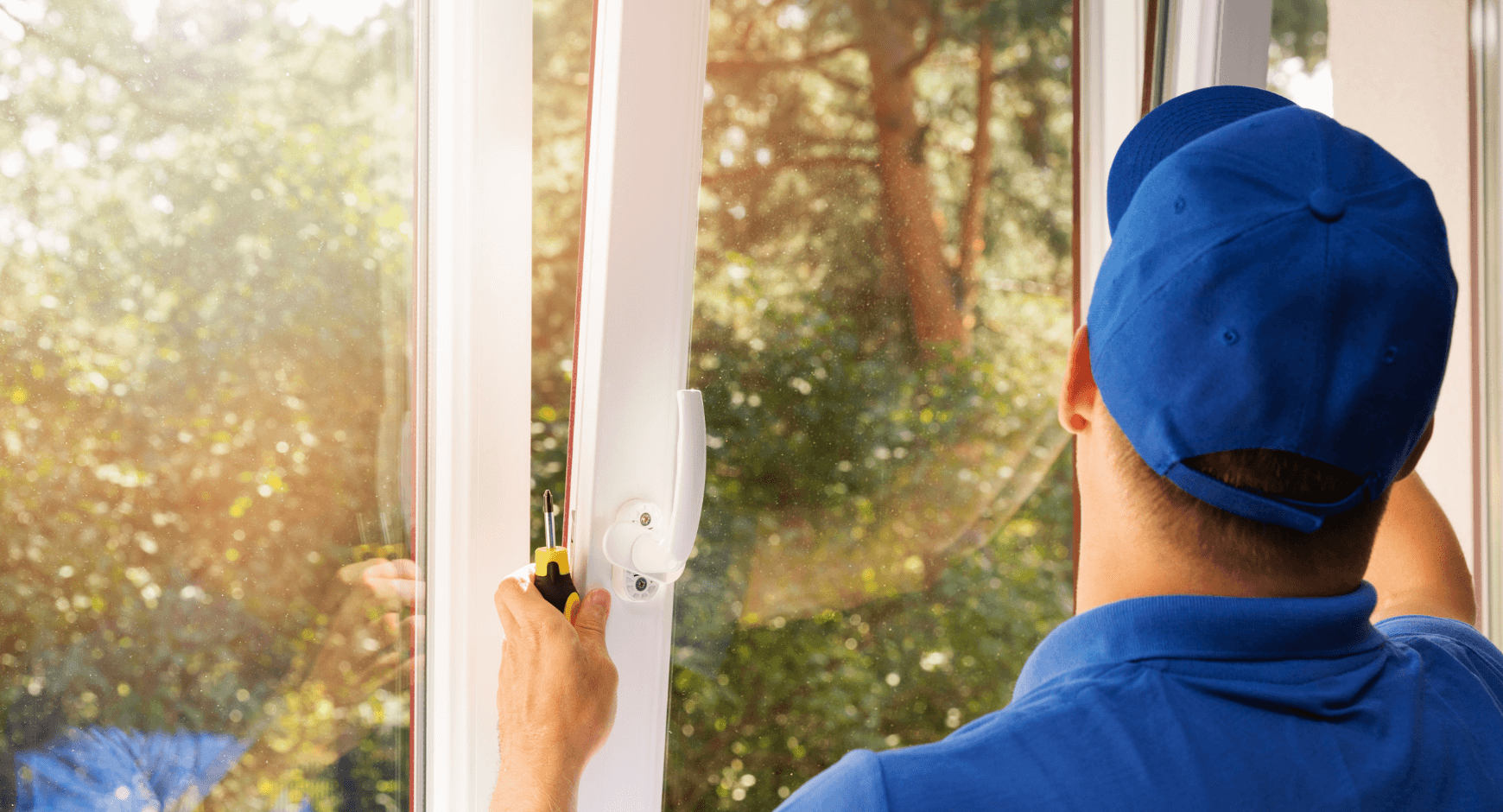 Labor and Installation
Labor is a significant factor in any job you want to be done around the house, but the cost of getting it done right is far cheaper than the cost of doing it wrong yourself.
Depending on the contractor you use, labor can range between $30 and $60 per hour. If you are replacing multiple windows in your home at once, you'll likely save on labor costs. If your windows need to be custom-made or fitted into a historic building, the cost of specialist labor can be much higher.
Labor will also be more expensive if you're doing a full-frame window replacement instead of a simple new window installation because of the need for additional carpentry skills and time.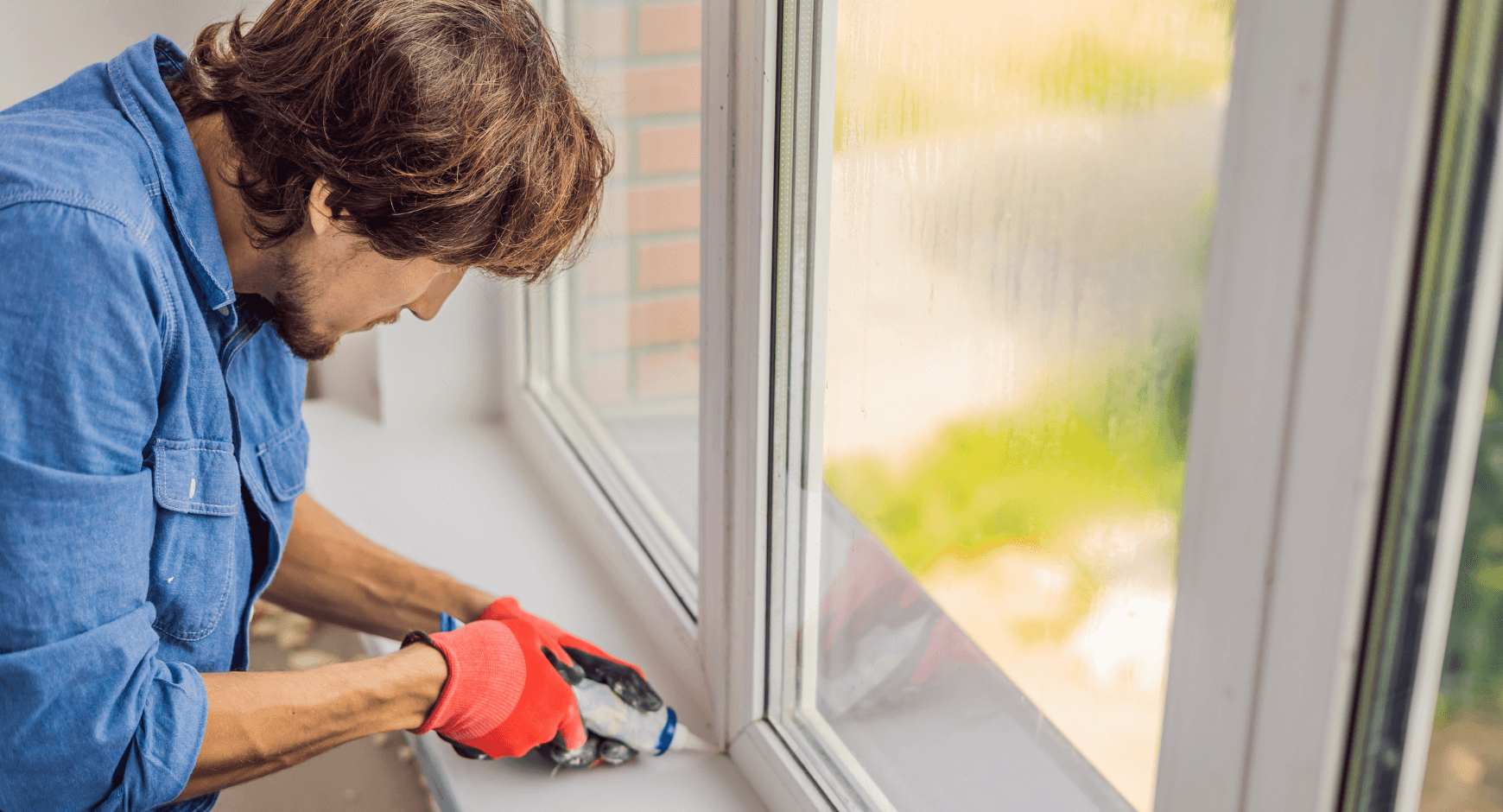 Insulation
Insulation and waterproofing may be necessary depending on where you live and whether you live there year-round. This typically includes filling the gaps around the window frame to prevent air or water from getting in. Depending on how many windows you're replacing and the type of insulation you need, costs can vary between $500 and $4,000.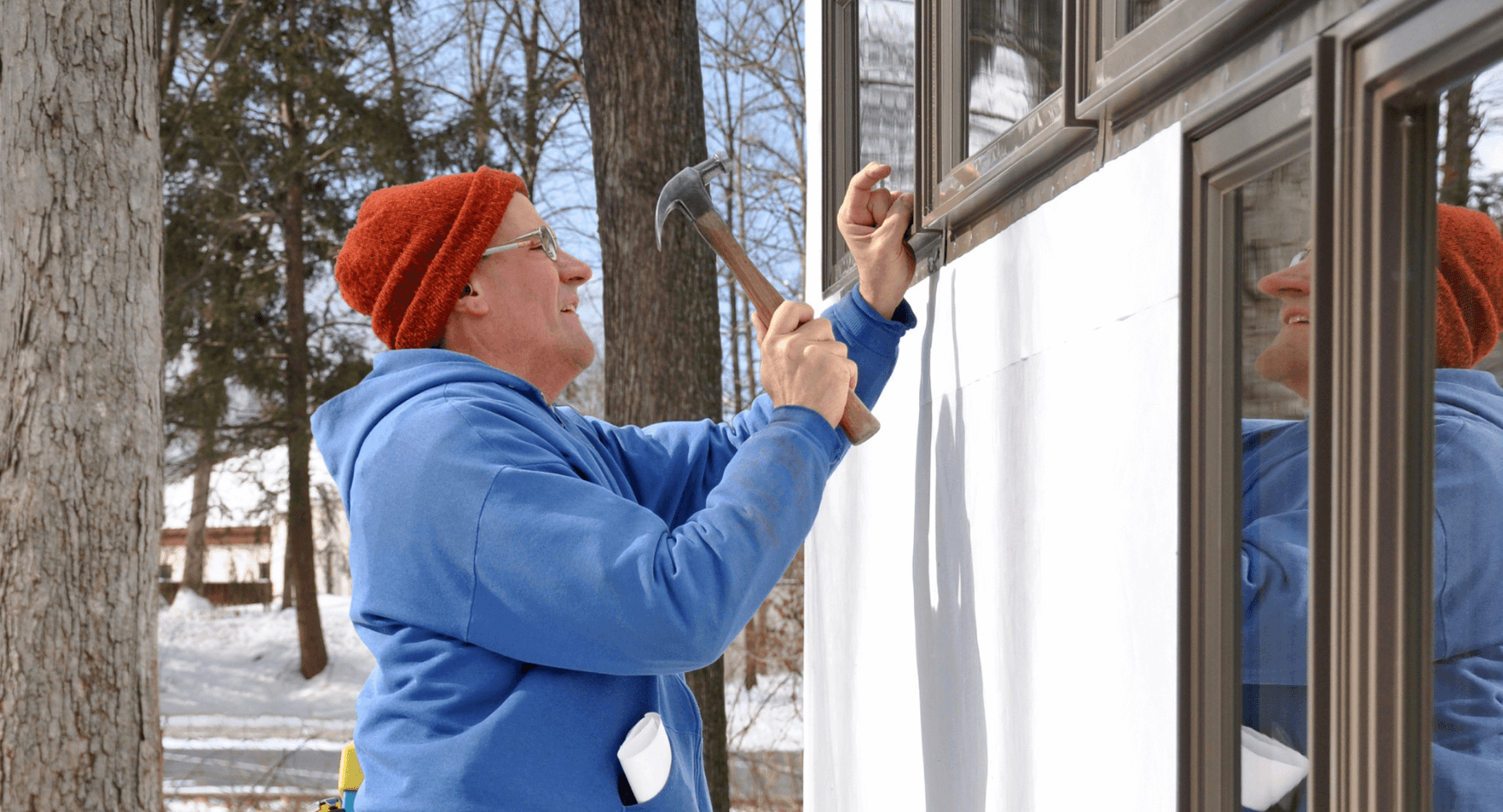 Location
The location of your home can impact more than the type of glass and insulation you need. Local building codes may require you to use a certain frame or exterior trim for new residential window replacements.
Double pane windows are suitable for most climates, but triple pane windows will be the most energy-efficient and insulated, particularly if you live in an extreme climate. Ask your trusted window replacement specialist for recommendations based on your geographical location.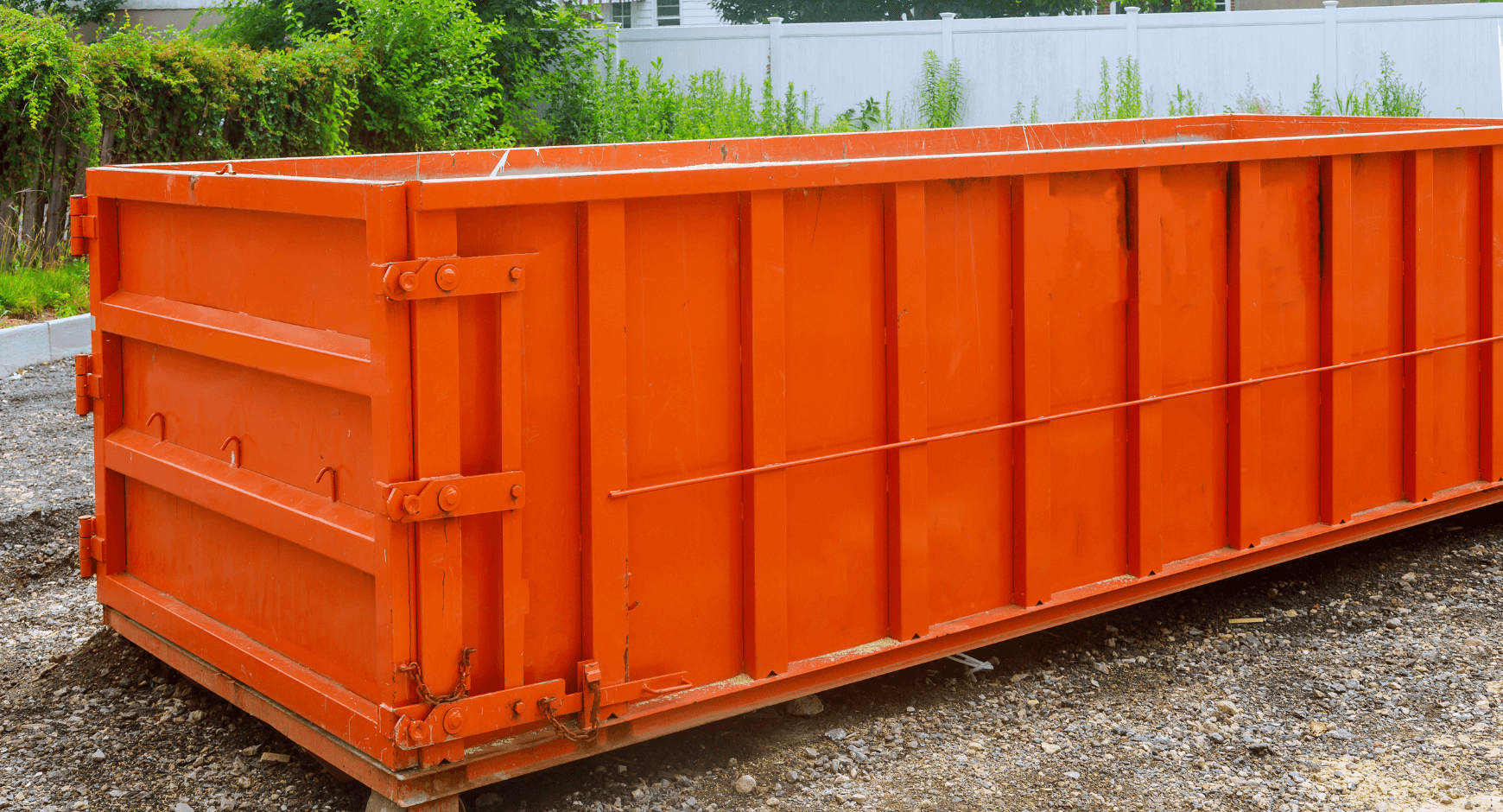 Cleanup
The costs of cleaning up and disposing of waste are often calculated into the contractor's labor estimate. If you are only doing a few windows, you may be able to clean up on your own at no extra cost.
However, if you're aiming to replace most of the windows in your home, you may need to rent a dumpster for waste disposal. Contractors often have special rates for dumpster rentals, so it could be less costly to leave the cleanup to the professionals.
Brand Choice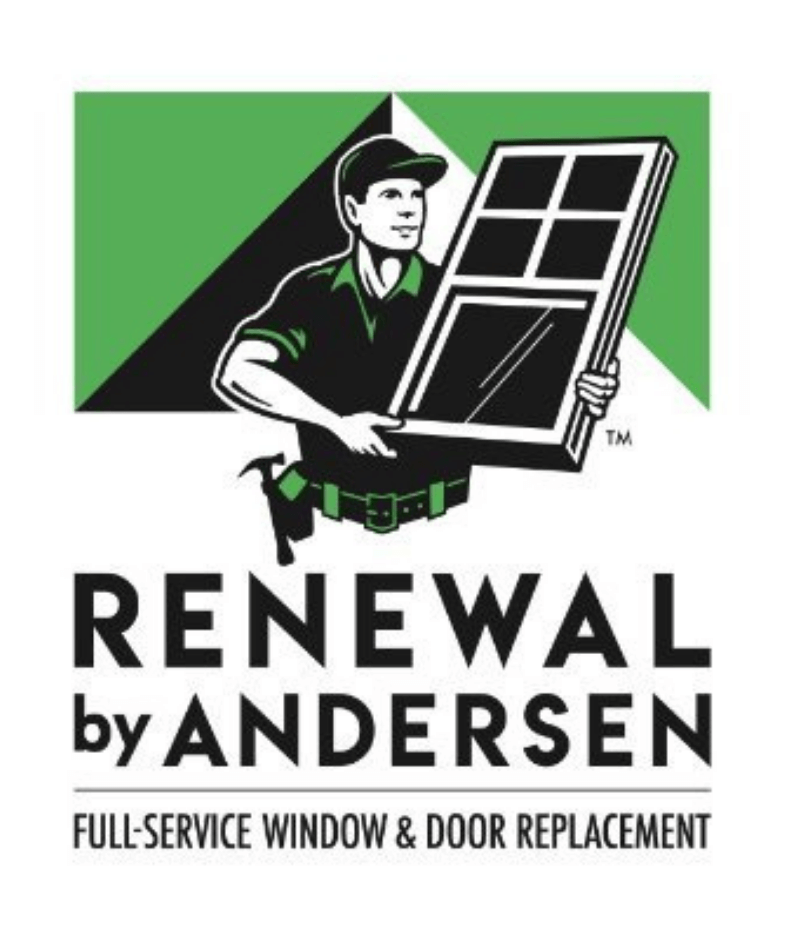 As you've come to see, shopping for windows requires you to make many choices. If you want to avoid repeating this process in just a few years, choosing a reputable brand with great warranty service is important.
The best replacement window brands will cost a bit more than lower quality brands but are worth it just for many reasons, including energy savings and longevity. Anderson Windows has been our brand of choice for many years because it consistently provides the best house windows on the market at the best prices.
Ways to Save on Window Replacement 
Window replacement can be a costly renovation project upfront, but it will save you money in the long run. Don't give in to the temptation to cut costs by buying cheaper windows. In the end, you'll have to spend more money and suffer unnecessary headaches.
We've put together a list of ways you can save money while maintaining the quality of the window replacements.
Look for Contractor-Grade or Builder-Grade Windows
Many people don't realize that there are several different grades of windows. Architectural-grade windows will be the most expensive, but if you inquire with your contractor about using contractor-grade or builder-grade windows, you could save some money. The windows are still high quality and will last for years to come.
Stick to the Standards
The most common windows will almost always be the least expensive because they're easier to produce and readily available. Oddly shaped windows in unusual sizes will be more difficult to find and, therefore, more expensive.
The most common window types are:
Keep It Simple
Window replacement companies will offer you add-ons to drive up the price of your project. If you're looking to save money, then you may have to skip the accessories like between-glass shades, ventilated grills, and expensive trim and hardware.
Negotiate Price
Replacement window companies expect you to negotiate the price of your project. In fact, their initial estimate is based upon that assumption. If you are willing to discuss your budget and negotiate with them, they will likely be ready to compromise.
Get More Than One Quote
Getting multiple quotes gives you leverage to negotiate the best price possible. It is recommended to get at least 3 to 5 quotes before deciding but always try for more if there are other options in your area.
Do Your Windows Need to Be Replaced?
Knowing when to replace your windows isn't always easy, but there are a few signs to look for. Hot or cold air leaking through the windows is a clear giveaway, but condensation between the glass is a less obvious sign that could go overlooked. If there is visible rotting or damage to the frame, or if they just don't work well anymore, it may be time to upgrade your windows.
Here are a few additional signs that your windows need to be replaced.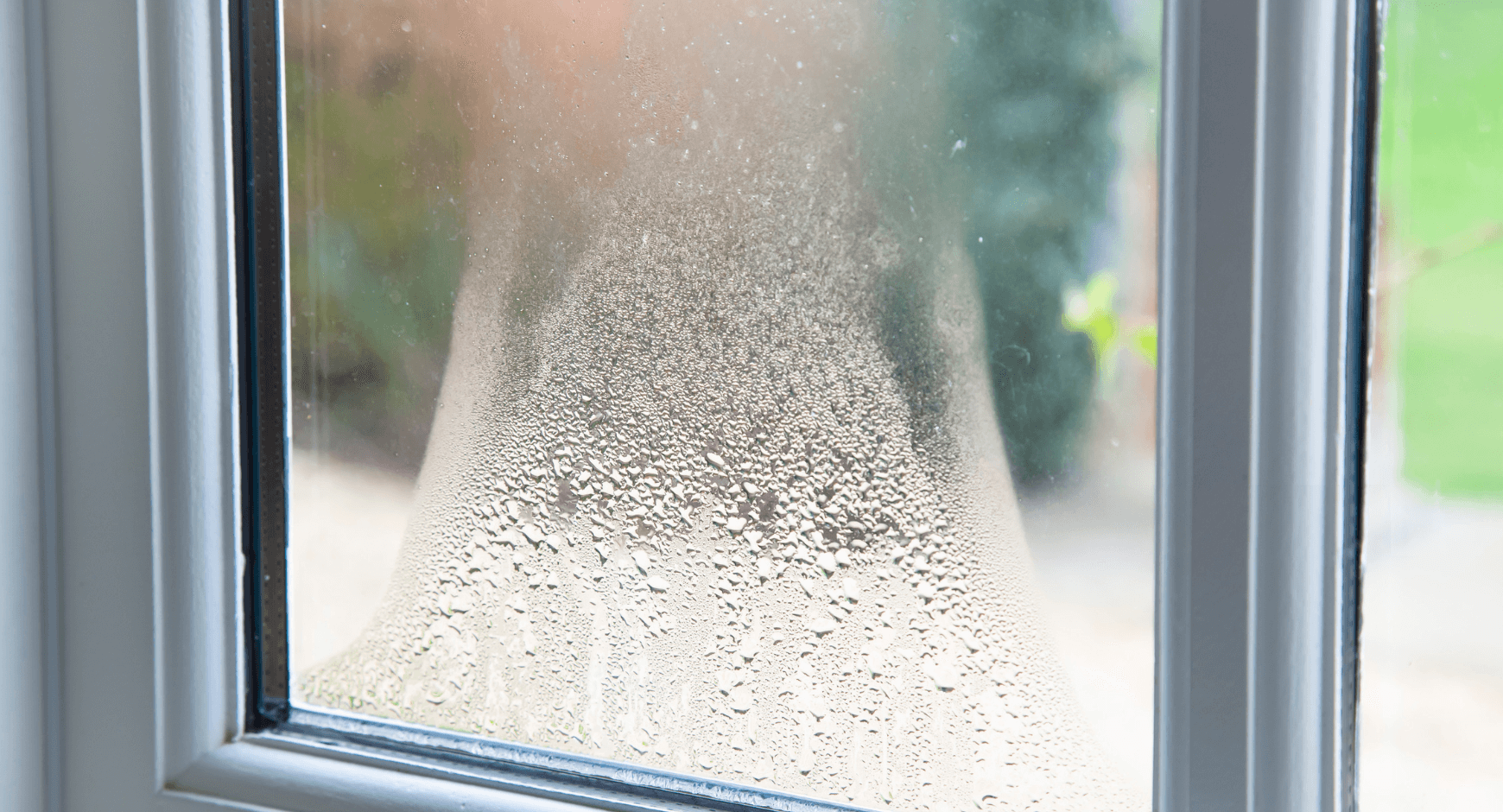 Damaged
This could be the most obvious sign that your windows need to be replaced. If they are cracked, or the frame is broken or rotting, you should get them replaced immediately before the damage spreads.
Rotting frames leave room for mold to grow in your walls, and that can lead to more costly repairs and negative health consequences if not fixed as soon as possible.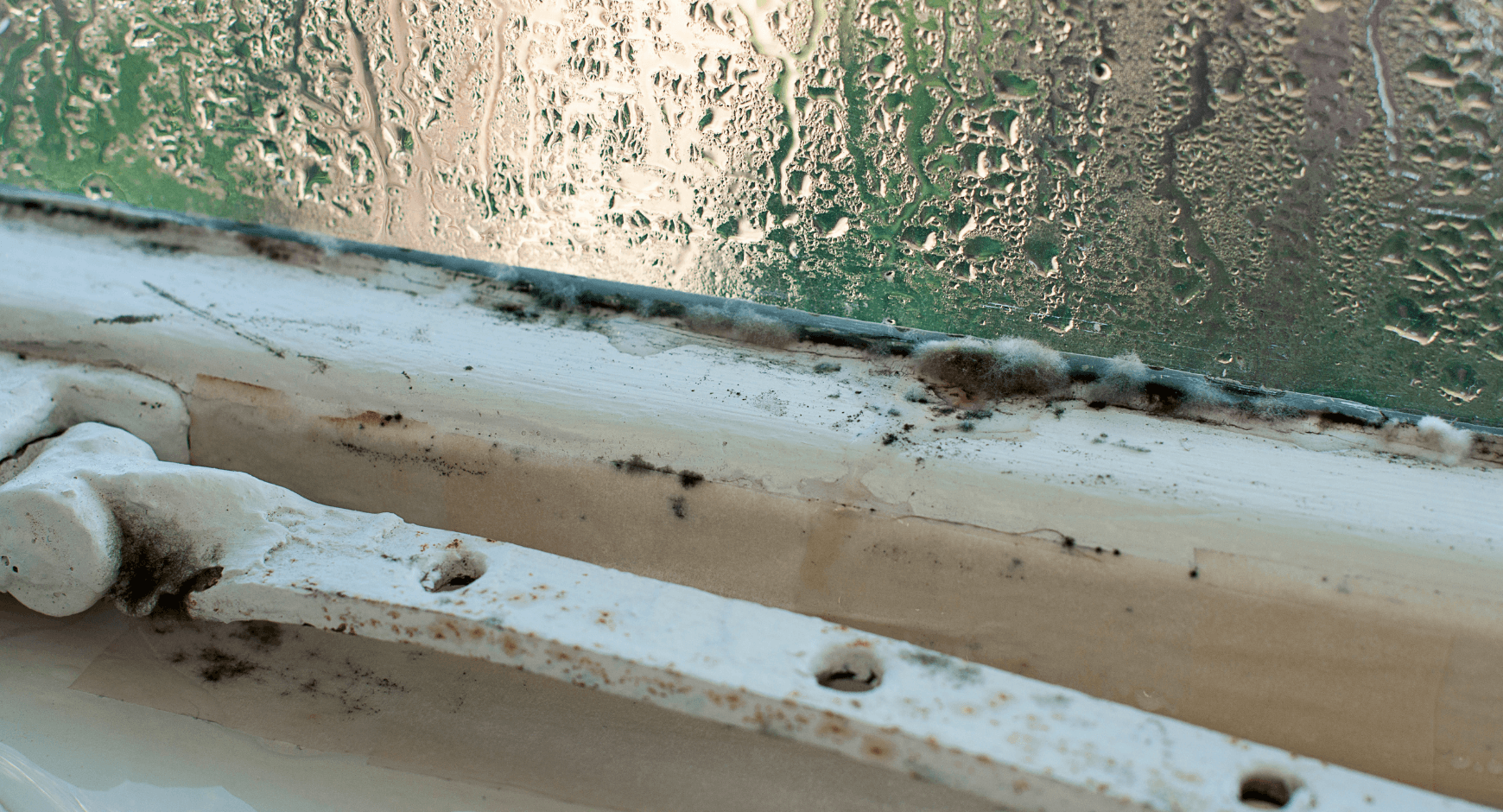 Difficult to Operate
Windows may become difficult to operate over time due to the house settling or a warped window frame. It may seem like an unimportant nuisance, but windows that don't close properly may not lock properly, becoming a safety hazard. They may also leave small gaps for rainwater to leak in creating further damage.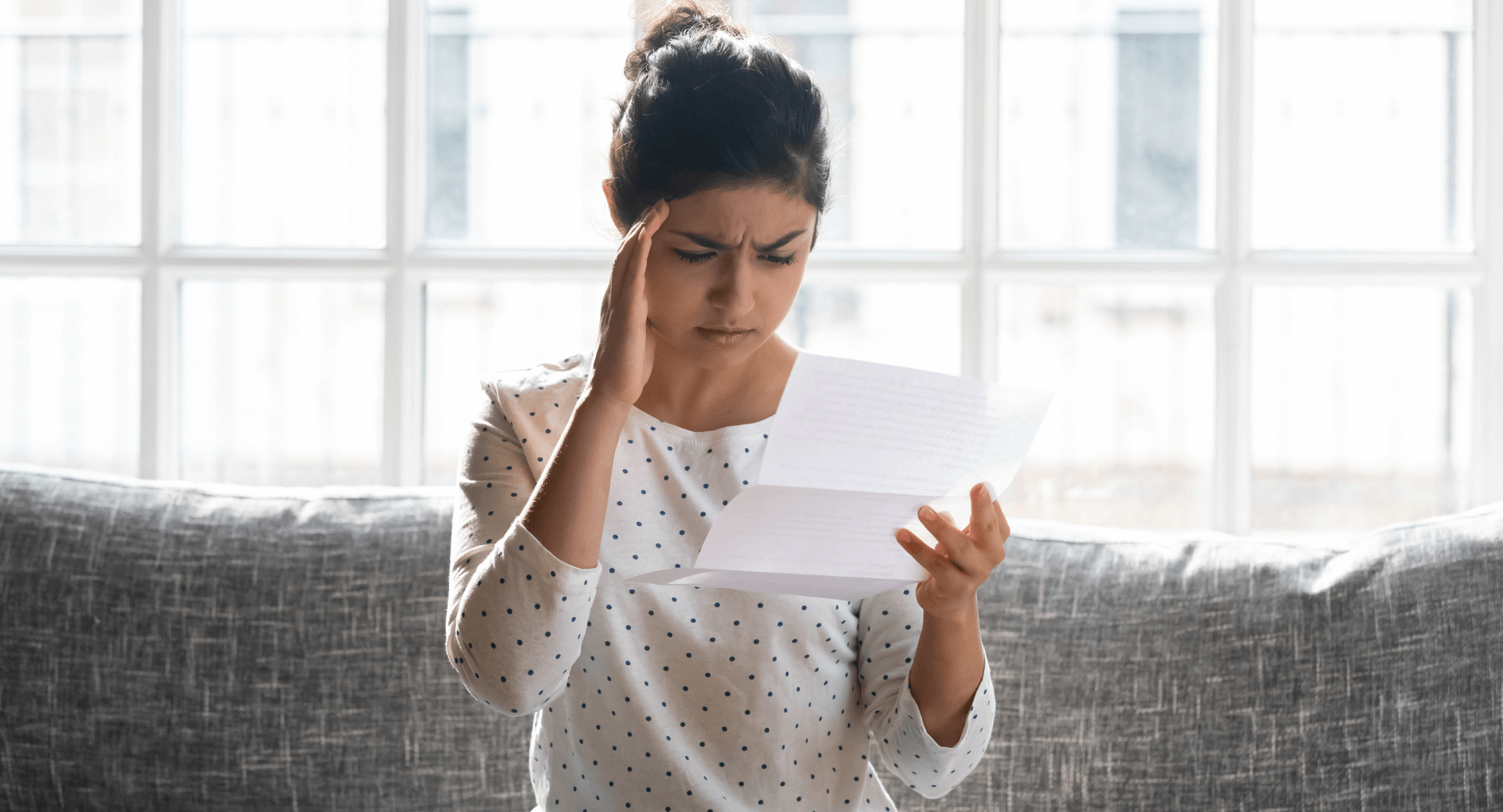 Increased Utility Bills
If you notice your windows are either cold to the touch in the winter or excessively drafty, your furnace will be working overtime to keep your house comfortable. Older windows lack the insulation and technology that allow newer windows to keep your home warm in the winter and cool in the summer. Replacing your windows can significantly lower your energy bills all year long.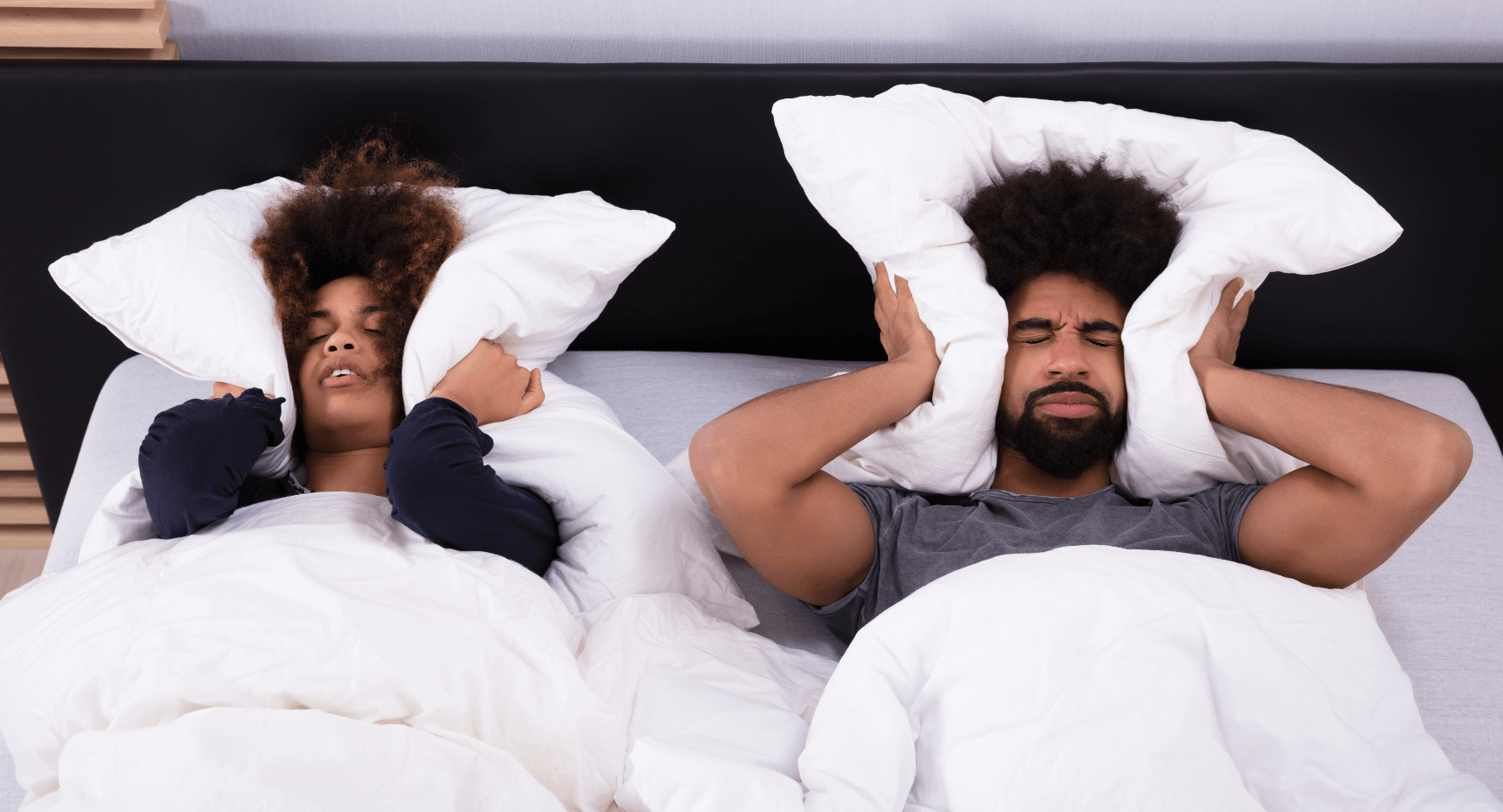 Poor Noise Filtration
If you've ever been woken up by the garbage truck, you know the importance of proper noise filtration in a window. Unfortunately, older windows lack the ability that new double or triple pane windows have to keep your house quiet even in a busy city.
Get the Best Replacement Windows on the Market from Asher Lasting Exteriors
When you work with our team of window experts at Asher Lasting Exteriors, replacing windows is never a hassle. We work with you to make sure you get the right windows at the best possible price. Our goal is to keep our clients informed, satisfied, and relaxed throughout the entire process knowing they're in good hands.
If you have questions or want to learn more about our replacement window services, contact us for more information and a free estimate today. We are proud to serve Eau Claire, WI, and surrounding areas. 
Window Replacement FAQs
Window replacement projects can be a daunting task. You want to know you got all your bases covered before making such a big financial decision. So we've taken the time to search out some of the most frequently asked questions about window replacements and answer them for you.
Any contractor should be able to answer these and any other questions you may have before you commit to anything.
Why should I hire a professional for my replacement windows?
There are many reasons to hire a professional for your window replacement. A professional will know how to check for structural damage, mold, and sizing issues. They will also be familiar with the building codes in your area and inform you on which windows you cannot use in your home.
There are many unforeseen dangers of DIY window replacement, from personal injury to incorrect installation and no quality guarantee.
Do I need to replace all the windows at once?
This question depends on your project budget and the condition of your windows. If you require any expensive specialty windows, you may want to do those later on. On the other hand, if all your windows are damaged or more than 20 years old, you may want to replace them all at once. In addition, many contractors offer a discount for larger projects as they can utilize their time more efficiently.
What are the most expensive replacement windows?
Bay windows are typically the most expensive windows at an average of $2,000. This is because Bay windows are large, and they create extra space for seating. As a general rule, the larger and less common windows will be more expensive. These include skylights, garden boxes, bows, egress, sliding, awnings, and glass blocks.
Do I need to look out for window replacement scams?
A few window replacement scams to avoid include the bait and switch, buy one get one, and now or never. As long as you take your time and get multiple quotes, these scams shouldn't be a problem for you.
A good rule to follow for a large purchase is 'never buy anything the first day you shop for it.' If a salesman is pushing you to buy with exclusive offers that are limited time only, chances are you will find a better offer elsewhere with a more reputable brand to back it up.
If you live in an area near Eau Claire, Wisconsin, contact our trusted professionals today for your free estimate.