Knowing the right questions to ask a contractor before hiring can make all the difference in the outcome of your project. We've compiled a list of 14 questions that will ensure you get all the information you need to start a project knowing your home is in good hands.
Renovating your home can be a huge financial investment, so it's important to get to know your contractor before you begin. Meeting with a contractor to get a quote before a big project is common in the industry, and you may end up meeting with several. In order to find the best team for the job, you'll need to know all the right questions to ask a general contractor.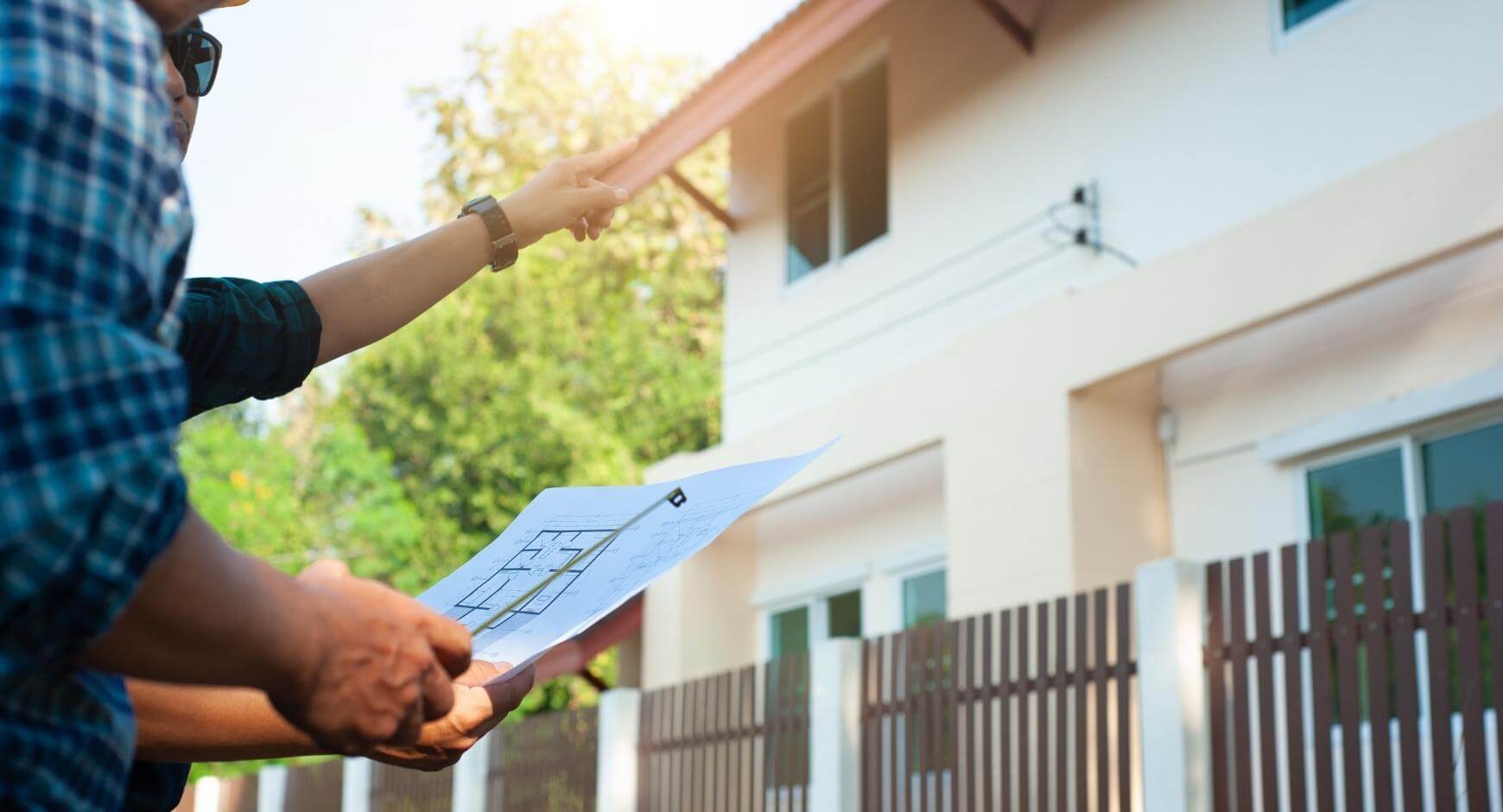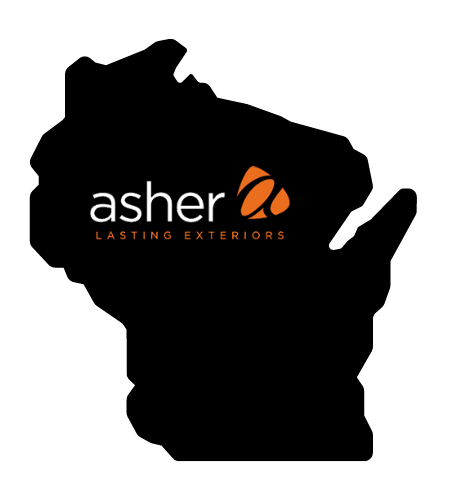 Have questions for a contractor? Contact Asher's exterior remodel experts for quality advice from the top industry specialists.
14 Killer Questions to Ask Your Contractor 
If you have never worked with a contractor before, talk to your neighbors, friends, or family to ask for a reference for a contractor. Don't try to DIY without a permit, and be aware of the home improvement scams out there when looking for a contractor. Once you have a few good options, set up for a consultation or two. Run through these questions with them to make sure you're both on the same page so your project turns out exactly as you had imagined.
1. Do You Have a Contractor's License and Insurance?
Out of all the questions to ask a contractor, this one may be the most important. A contractor without the proper license or insurance can put you at great risk financially. The license requirements will vary depending on your state, but it's always safer to bet on the contractor with additional licenses than the ones that just get the minimum requirements.
A contractor without insurance is a huge red flag. You'll have to assume liability for their safety covering all the costs associated with any accidents that occur on your site. At the very least, they should have worker's compensation to protect you from expenses due to injuries.
2. What's Your Background and Experience? 
Put this question at the top of your list of contractor interview questions, as it makes a good ice breaker, and will tell you if they're a good fit for your project type. Find out how long they have been in business and also how many projects they have completed. Time in business does not always equal experience, so it's important to get their total projects as well.
You can ask them about past projects that may have been similar to yours to see if the contractor was able to get them done on time. Don't be afraid to ask for specifics as you gather these key bits of background information.
Time in business
Number of completed projects
Past projects similar to yours
3. Can You Provide a List of Past Client Referrals?
Feel free to ask for referrals, reviews, or testimonials from your contractor. Any good contractor will be happy to let their work speak for itself, so listen to what their clients have to say. You can also do some research on sites such as Angie's List, HomeAdvisor, and social media to see what their customers or past employees have to say about them.
As with all reviews, there may be two sides to the story. If there's a particularly bad review, ask your contractor about it to get the full picture. When looking for past referrals, start with these three first:
Check the contractor's website
Look them up on Angie's List or HomeAdvisor
Scroll through their social media accounts 
4. Will You Take Care of Permits?
Not every job will require permits, but they are a necessity for any job that fundamentally changes the structure of your house. Any professional contractor will know what kinds of permits are needed and how to get them, but a great one will also be willing to pull them for you.
There is some cost and time involved in obtaining the right permits. Having an experienced professional handle the process of getting permits and scheduling inspections will allow your job to run more smoothly. Common permits include:
Building projects
Plumbing and electricity
Special projects like fireplaces and decks
5. What Is Your Schedule?
Asking a contractor for their schedule is a good way to determine how organized and diligent they are about their work. A contractor who doesn't lay out a set schedule beforehand can easily slide into a mismanaged workflow that could drag out for weeks and cost you a lot of time and money.
When work is being done on your home, you want to know when the crew will be arriving and leaving each day. Also, provided milestone schedules will show they are on track to finish within the agreed timeline.
6. What Is Your Estimated Timeline for Completion?
While unexpected problems can arise with any project, your contractor should be able to give you a good estimate of your project's timeline. You can ask for a schedule that not only gives you your completion date but also a couple of milestones in between so you can make sure you're on track.
In most cases, projects tend to run long, so you may want to inquire about any projects your contractor has set up for the future. You don't want your contractor to run off before your project is finished because they have to set up another job.
7. Will There Be Subcontractors on This Project?
A large contractor will typically have several projects going on at the same time. They manage all this work by hiring subcontractors for each job. This can make it difficult to know exactly who is working on your job, and subcontractors could change mid-project.
It's best to keep the same subcontractors throughout a job for consistency and continuity in the project. However, a good contractor will almost always hire good subcontractors. When getting to know your subcontractors, you'll find they typically fall into these main categories:
Electrical work, plumbing, and HVAC 
Painting, masonry, and plastering
Flooring and concrete
Carpentry
Siding, roofing, and sheet metal
8. What's Your Method of Contract Delivery?
Contract delivery is how the contractor breaks down their services and comes up with an offer for their part of the contractual agreement. To know how to respond to a contractor's quote, you'll need to know the three main types of contract delivery methods. While most contractors have their preferred method, some may be flexible if you have a different preference.
Guaranteed Maximum Prices
With this delivery method, the contractor and you both agree that the project won't exceed a certain amount or guaranteed maximum price. The contractor gives you a breakdown of all the costs associated with the project for you to sign off on.
If the project comes in under budget then both you and the contractor share the excess — a win-win method that most people prefer.
Lump-Sum Delivery
This is the most common contract delivery method because it's the most simplistic. With a lump-sum delivery, the contractor bids one fixed price for the project and doesn't break down the costs for the homeowner.
If there are excess funds at the end of the project, the contractor gets to keep them. This can be either a win or loss for you, depending on how smoothly the project goes.
Cost
Cost is calculated as the total cost of the project plus the contractor's profit. It may seem ideal because everything is laid out before you, but it can put you at a disadvantage. You will be responsible for covering the cost of any delays or surprises you find along the way.
9. How Will Payment Work?
Once you have agreed upon a contract delivery method you can ask about the payment schedule. Most contractors will ask for payment before a project begins, but you should discuss and agree upon a set schedule.
Typically payments are made after each project milestone completion, with the last payment being made when everything is complete. A payment schedule will not only ensure your project's completion but also help you with your own financial organization.
10. How Do You Prefer to be Contacted?
Effective communication is the cornerstone of any successful renovation project. If you have contract questions or answers and can't reach your contractor, that means their team likely can't reach them either.
Look for contractors with a well-established communication protocol. Those who have adapted to using the latest technology will be able to share plans and drawings instantly with members on site. Great communication can save you time, money, and countless headaches.
11. Will You Clean Up? (Be Specific)
The definition of clean isn't going to be the same for everyone, especially for those who work in dirt and sawdust all day long. It's up to you to decide if you'd like the site cleaned at the end of every day, or just at the end of the project. Keep in mind that the time they spend cleaning is time you'll be paying for and could push your project timeline further out.
There are a few measures you can implement if the work is being done inside your house. Cover vents and doorways with plastic to cut down the spread of dust from cutting and sanding, for example.
12. Is There a Warranty for the Services and/or Materials Involved?
Out of all your home repair questions and answers, this is the one you'll want to hang on to for a long time. You should ask your contractor for specific warranty details on any fixtures or electrical components before you agree to their installation.
Construction work itself can be highly technical and is typically backed by the industry-standard one-year warranty. During this year you can call your contractor to take care of any work that wasn't executed properly in the initial project. The warranties for both the materials involved and services rendered should be documented and kept until they expire.
Common warranties include the following guarantees:
The work is performed well
The materials used are new and high quality
Contractors will correct issues and defects within one year
13. How Do You Resolve Disagreements?
This may not be the most comfortable question to ask a general contractor, but contractual disagreements are common in the industry. A good contractor should have a solid structure in place for resolving disputes before they get out of hand.
Common construction dispute resolution techniques include negotiations and compromise, mediation, and expert input. Your contractor should have a professional method for resolving disagreements. If your contractor doesn't have an answer to this question, you may want to find someone who does before the questions get much more difficult.
14. Will You Take Steps to Protect My Property?
All home renovation projects start with some amount of demolition. It's a good thing to ask what measures your contractor will take to ensure the rest of the house stays intact. There are a few things you can do like relocating items and tarping over furniture to avoid damage.
However, a lot of the responsibility lies on the contractor to avoid scratching wood floors, staining carpet, or damaging the surrounding walls. You may also need to ask them to lock up when leaving the property if you won't be home that day. It's nobody's favorite contractor question to ask at an interview, but it's good to know your key areas are covered.
Covering furniture with tarps
Locking doors when leaving the property
Relocating items to avoid damage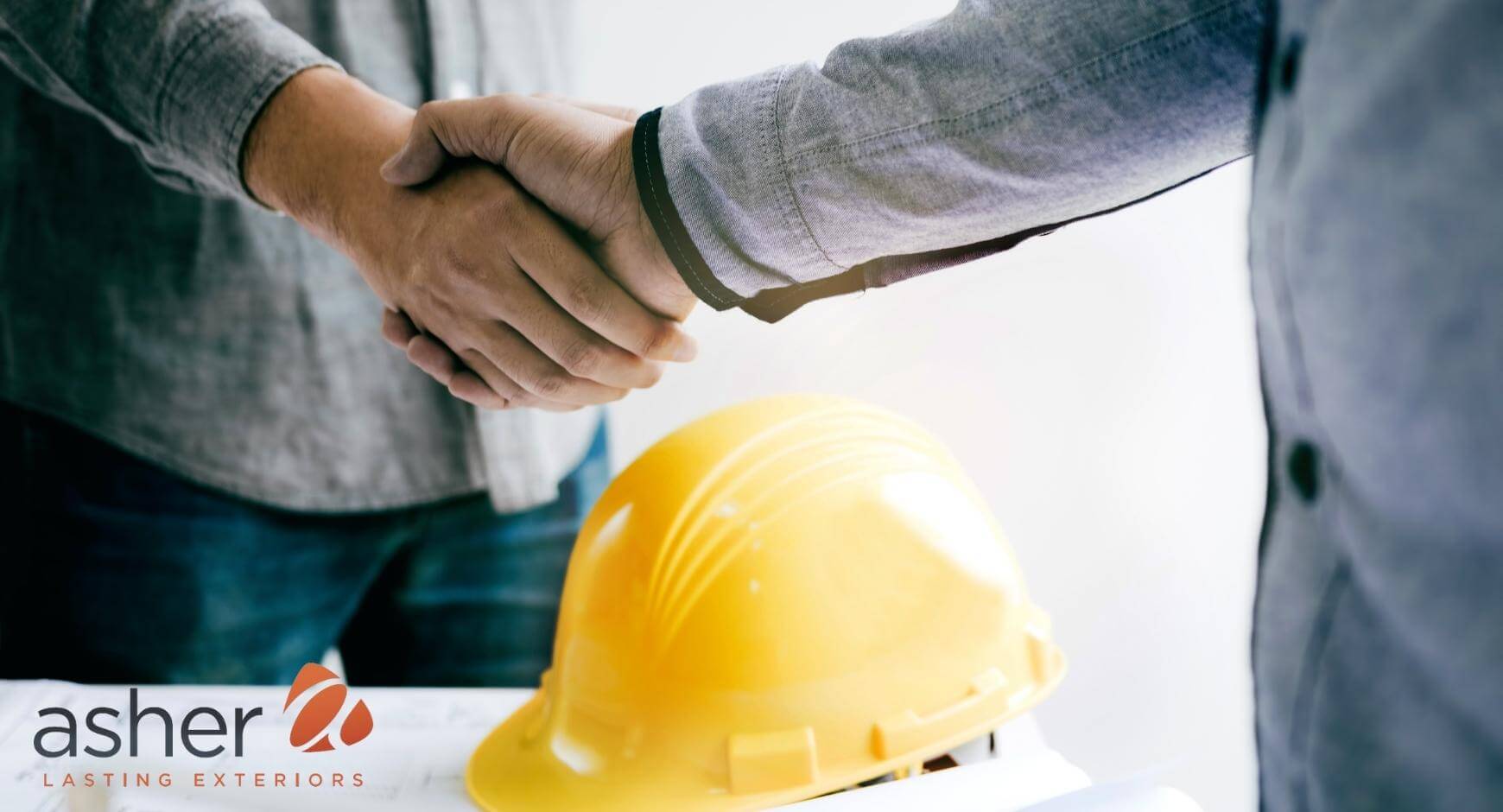 Have Questions for a Contractor? Contact Asher's Exterior Remodel Experts
Knowing what to ask a general contractor before hiring is half the battle. Once you feel certain of what to ask when hiring a contractor, we hope you'll reach out to quiz us before your next project.
At Asher Lasting Exteriors, our team of professionals provides top-notch customer service and expert-level installation of industry-leading products. Visit our showroom to see the high-quality products we proudly serve customers. If you're looking for more home repair questions and answers, check out our FAQ page or our blog for the latest updates. Explore our customer reviews and request a free quote today.