High-performance windows mean more than increased energy efficiency. In addition to great insulation, a performance window can provide more light, sound control and eliminate condensation. Learn what makes a window 'high performance', why it matters, and the benefits. 
Shopping for replacement windows or windows for a new home or business is not an easy task. It's good practice to look for an ENERGY STAR® certification when looking for an energy-efficient window, but how do you choose the best one? Having an idea about the basis for certifications like these can help you make an informed decision.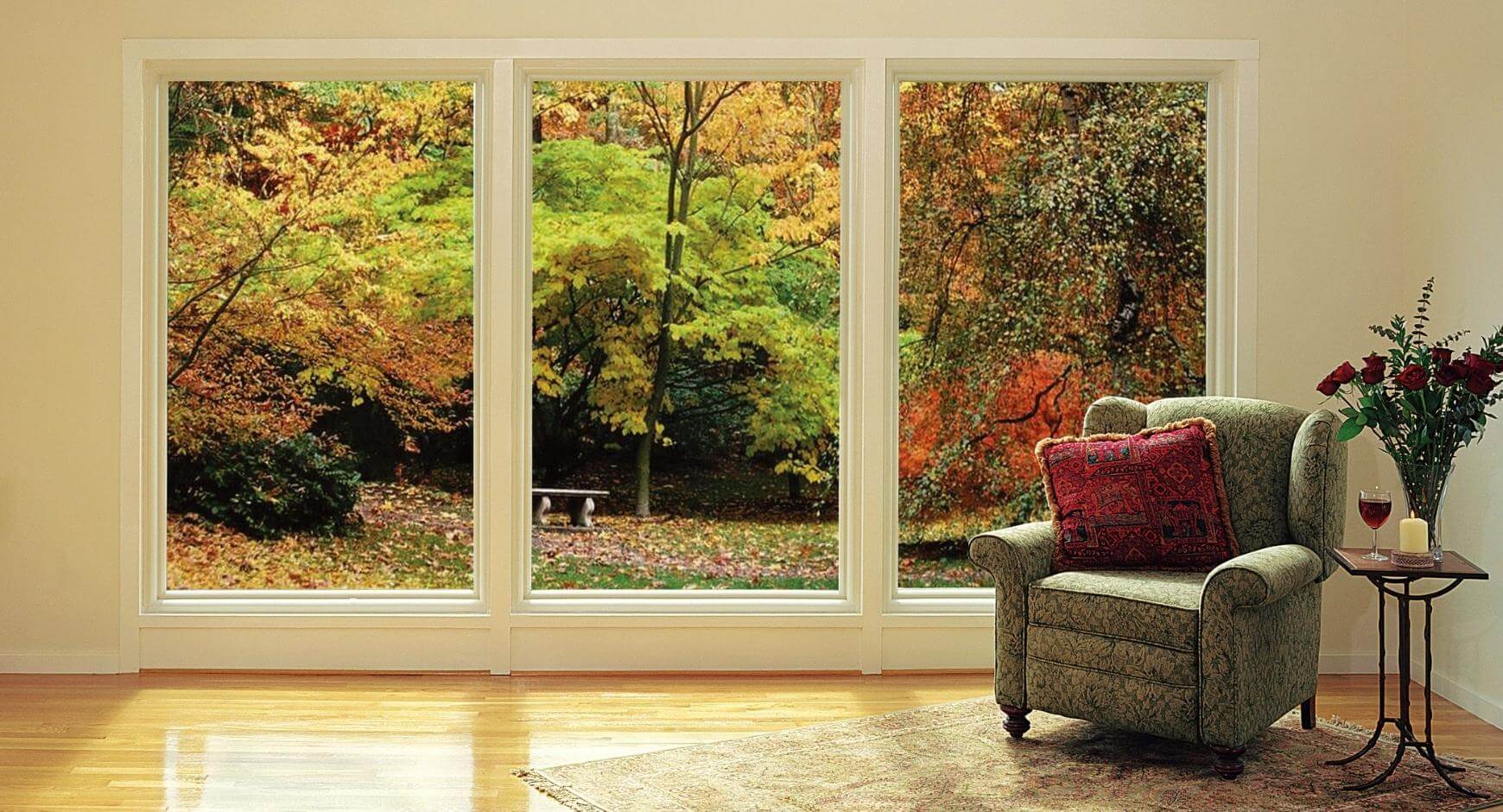 Contact Asher today to chat with one of our window experts and ensure you're making the most informed decision for your next window replacement.
What Are High Performance Windows?
A window's high-performance rating is determined by several criteria involving its energy efficiency and overall performance. Once you know which ratings to look for when window shopping, finding the best window is easy. Here at Asher, we exclusively use Renewal by Anderson windows as they are the best and most energy-efficient replacement windows for our customers. Read on to learn how performance windows can improve your home.
Airtight seals improve insulation and eliminate condensation
Low thermal expansion extends the window's longevity
Treated glass lets in more natural light and less heat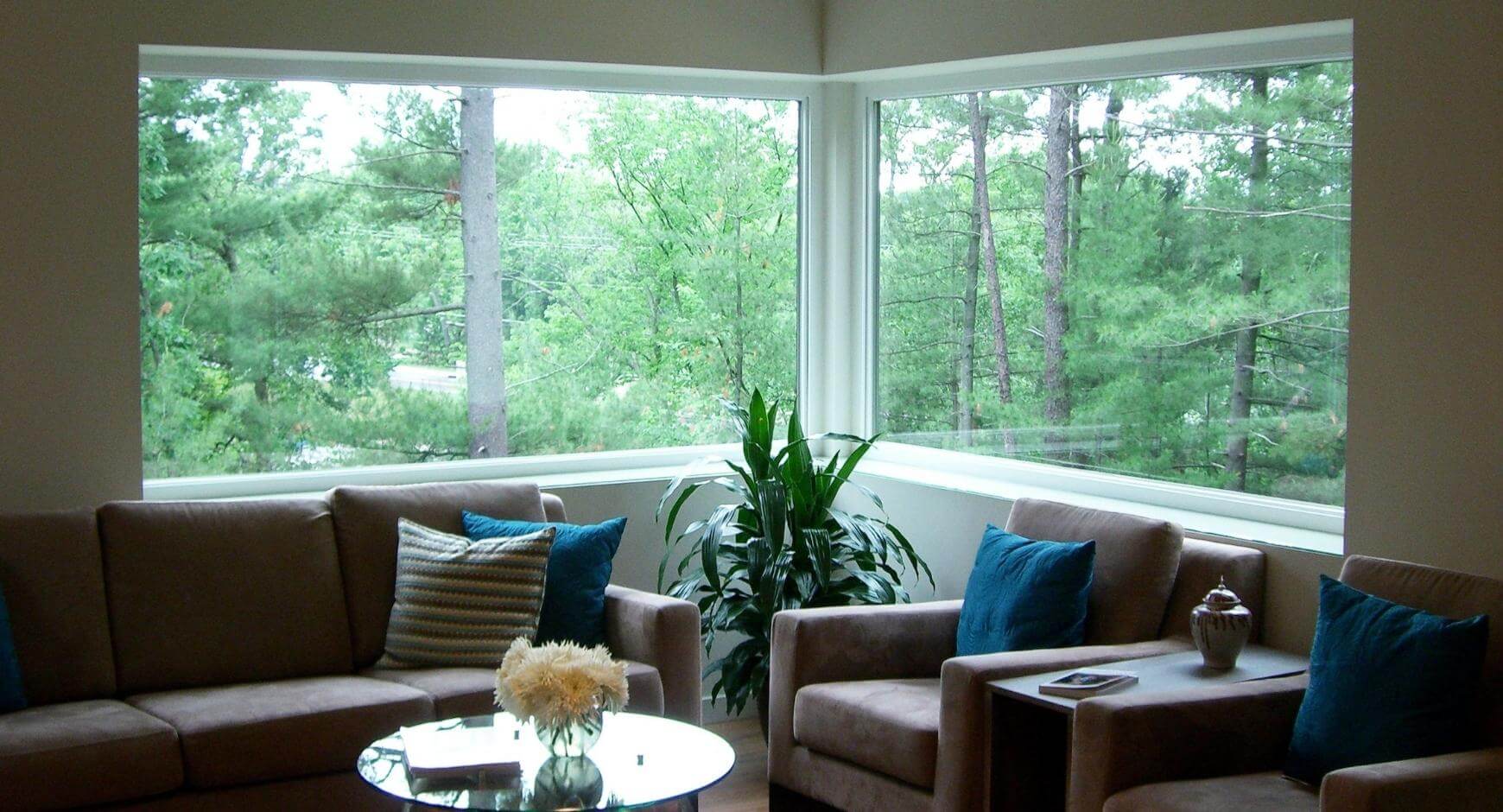 Does Window Performance Really Matter?
Whether you live in the Arizona desert or the Alaskan tundra, you want your windows to keep your home's temperature comfortable. Increased insulation and energy efficiency are two main reasons people replace their old windows. When looking at a window replacement for energy efficiency, you want to find the highest R-value windows.
Well-insulated windows have an R-value above 5. This measures the amount of heat retained by the window. A single pane window R-value is around 1, and double pane windows range from 3 to 3.8, which means comparing double vs. triple pane windows R-value is where performance windows start saving you money. The R-value of triple pane windows is 7 to 8, but that's not the only area in window performance that matters.
High-efficiency windows last longer and require less maintenance
Insulated windows for homes eliminate condensation, water leakage, and cold drafts
R-5 windows are the energy efficiency standard, R-10 windows are peak efficiency
Understanding Energy Star® Windows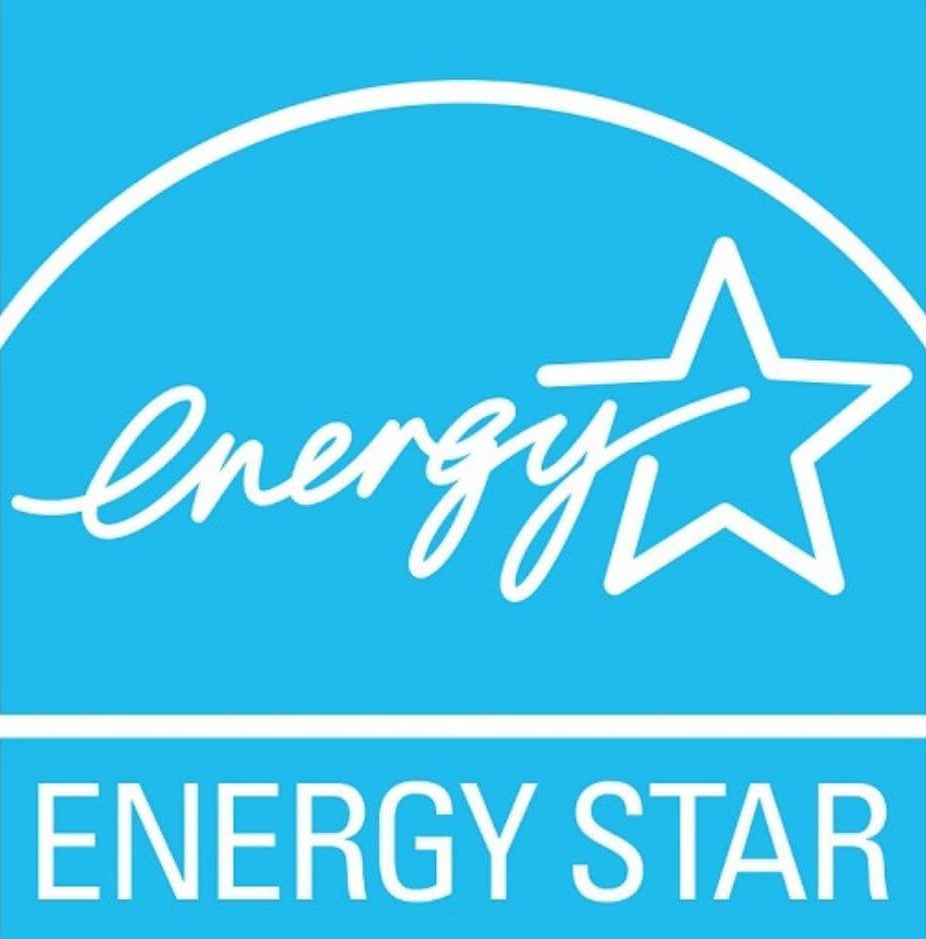 ENERGY STAR® is a government-backed program that sets the energy efficiency criteria for windows and doors in the various climate zones across the country. To be ENERGY STAR® certified, a window E-rating must meet the U-Factor and SHGC requirements of your climate zone and be NFRC labeled. Most Renewal by Anderson windows are certified for all climate zones of the United States.
Reading the NFRC Label on Renewal by Andersen Windows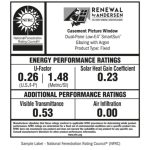 The National Fenestration Rating Council (NFRC) established an independent rating system
for windows and doors in 1992. The label shows the windows U-Factor, Solar Heat Gain Coefficient, Visible Transmittance, and Air Infiltration. These metrics allow consumers to find the best window for their climate to meet or exceed their energy efficiency requirements.
U-Factor: The U-Factor gives you an idea of how much heat is lost through a window. The lower this number is, the better the window's insulation capabilities.
Solar Heat Gain Coefficient (SHGC): The SHGC indicates the amount of solar radiation that can pass through a window. The lower the SHGC, the less solar heat that passes through the window heating your home.
Visible Transmittance: There's just no substitute for natural lighting, and a window with high visible transmittance can help you maximize the daylight in your home. Not to be confused with the SHGC, a window's VT rating indicates the amount of light that can pass through a window.
Air Infiltration: Cold or warm air can leak through cracks, forcing your HVAC system to work harder to maintain a comfortable temperature in your room and raise your power bill. The Air Infiltration rating gives you an idea of how much air can slip through a window.
Are Passive Windows and High-Performance Windows the Same Thing?
Passive house windows are a type of high-performance window characterized by a low U-Factor and high R-value, which allows them to maximize heat gain and minimize heat loss. Passive window systems are designed to collect solar heat through south-facing windows and retain it in airtight layers of gas known as thermal mass.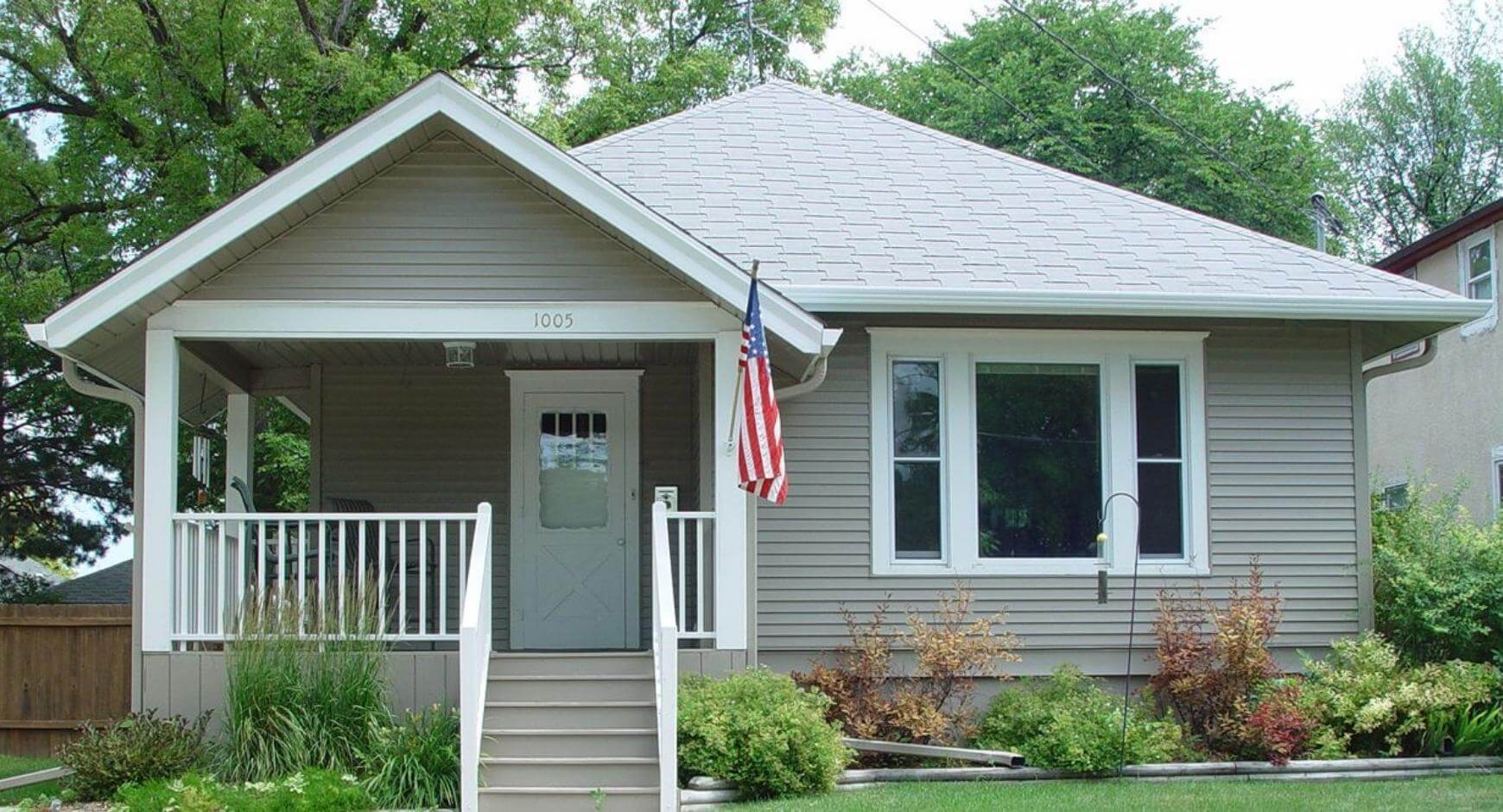 Benefits of High Efficiency Windows
Window replacement is one of the most rewarding home renovation projects you can take on. Today's high-performance windows will not only save you money but also improve the comfort of your home, reduce your carbon footprint, and last for decades.
Save Money On Utility Costs
Inefficient windows and doors can account for nearly a quarter of the average household's energy bills, according to the U.S. Department of Energy. Upgrading your window performance will not only save you money on heating and cooling but also reduce the workload of your HVAC system, requiring less maintenance in the long run. Energy efficiency is one of the main reasons for window replacements, along with a few other highlights.
Replacing single-pane windows can save up to $465 a year
25% of your energy bill is spent on inefficient windows and doors
Reducing your energy use will ease the stress on HVAC equipment
The Sustainability Factor 
In addition to reducing a home's energy use, the production cycle of high performance windows provides a number of benefits to the environment over past window building materials. Renewal by Anderson exclusively uses Fibrex composite materials for their frames, a recycled wood fiber and polymer blend. This material is better insulated than aluminum, more durable than vinyl, and only one of the many sustainability highlights of performance windows.
Energy efficiency is top priority in window production as well
Recycled materials are used to create the frames
Renewal by Anderson was the first to receive the Green Seal Certification
Improved Comfort In Your Home 
High-efficiency windows are designed to keep your home cooler in the summer and warmer in the winter. It's all made possible by advanced window glazing techniques to block solar heat without blocking any light. This not only protects you and your family from harmful UV rays but saves your furniture and flooring from damage as well.
As an added bonus, well-insulated windows cut off outside noises giving you more peace and quiet at home. When it comes to comfort, there are a few surprising benefits performance windows can bring you.
Reduce your exposure to damaging UV rays
Eliminate cold drafts, leaks, and condensation 
Filter the noise from outside so you can relax
Long-Lasting Windows
Window replacement can be an expensive and time-consuming task. Depending on the time of year you choose to renovate, you may be losing a lot of heat or cool air during the installation. Luckily if you decide to install high-performance windows, you won't need to replace them for 25 years or longer with proper maintenance. Longevity is one of the many factors that make installing new windows a no-brainer.
Window replacement costs vary but offer a high ROI
Professional installation will significantly increase your window's longevity
With proper care, you won't need a replacement again until 2050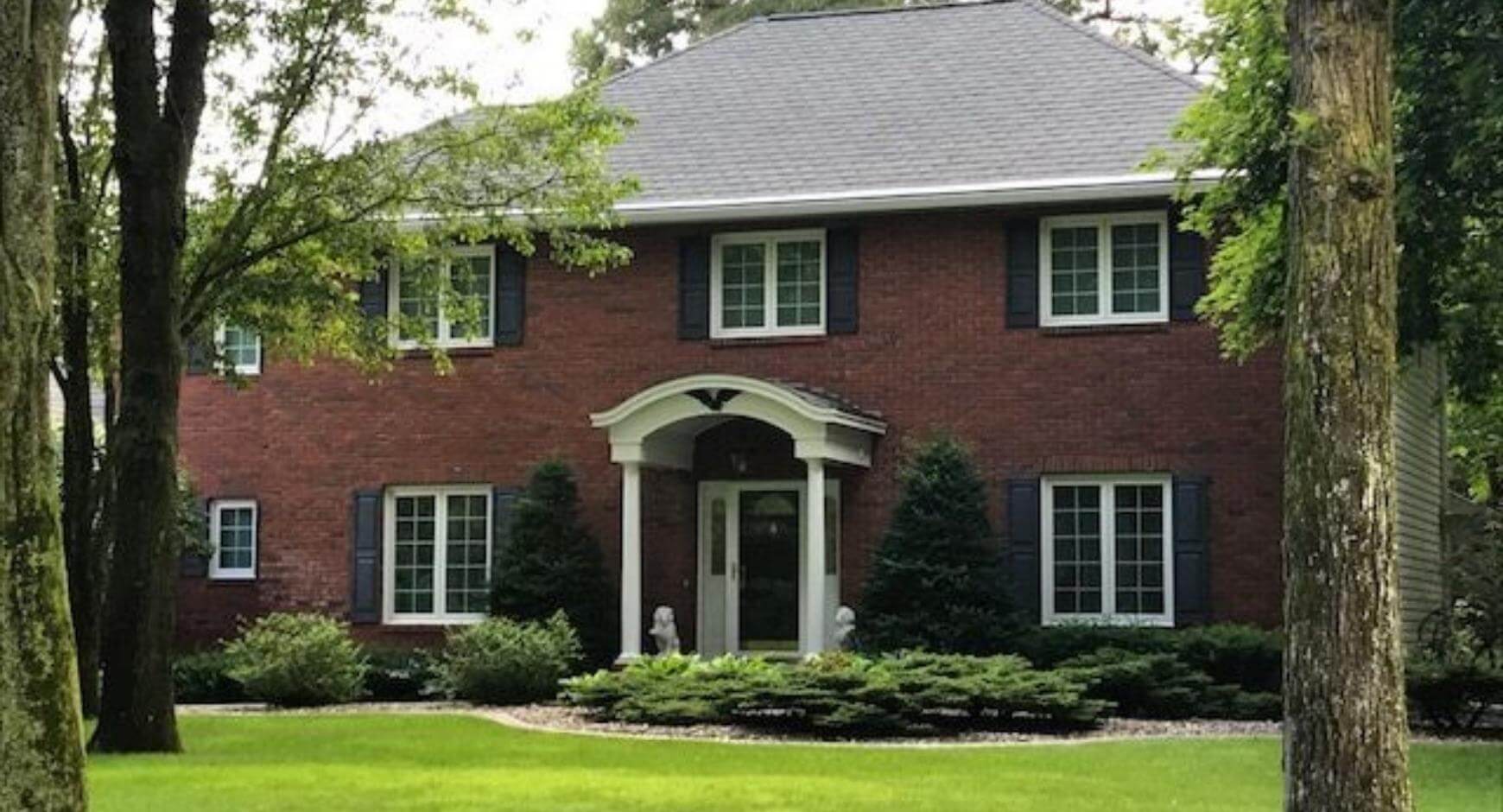 Tips to Choose High Performance Windows for Your Home
The best window for a home in Alaska may not be the best window for a home in Florida. Be sure to look for climate-centric features for your area. You can learn about the energy efficiency requirements ENERGY STAR® observes in your area by typing your zip code into their website.
Once you know your area standard, start paying attention to the various energy ratings while you shop. If you know what ratings you require and what window elements you need, create a checklist to share with your window replacement experts. When it comes to finding the best performance window for your home, there are a few key tips to keep you on track.
Have a component checklist
Look for climate-centric features
Pay attention to energy ratings
Find the ENERGY STAR® requirements for your area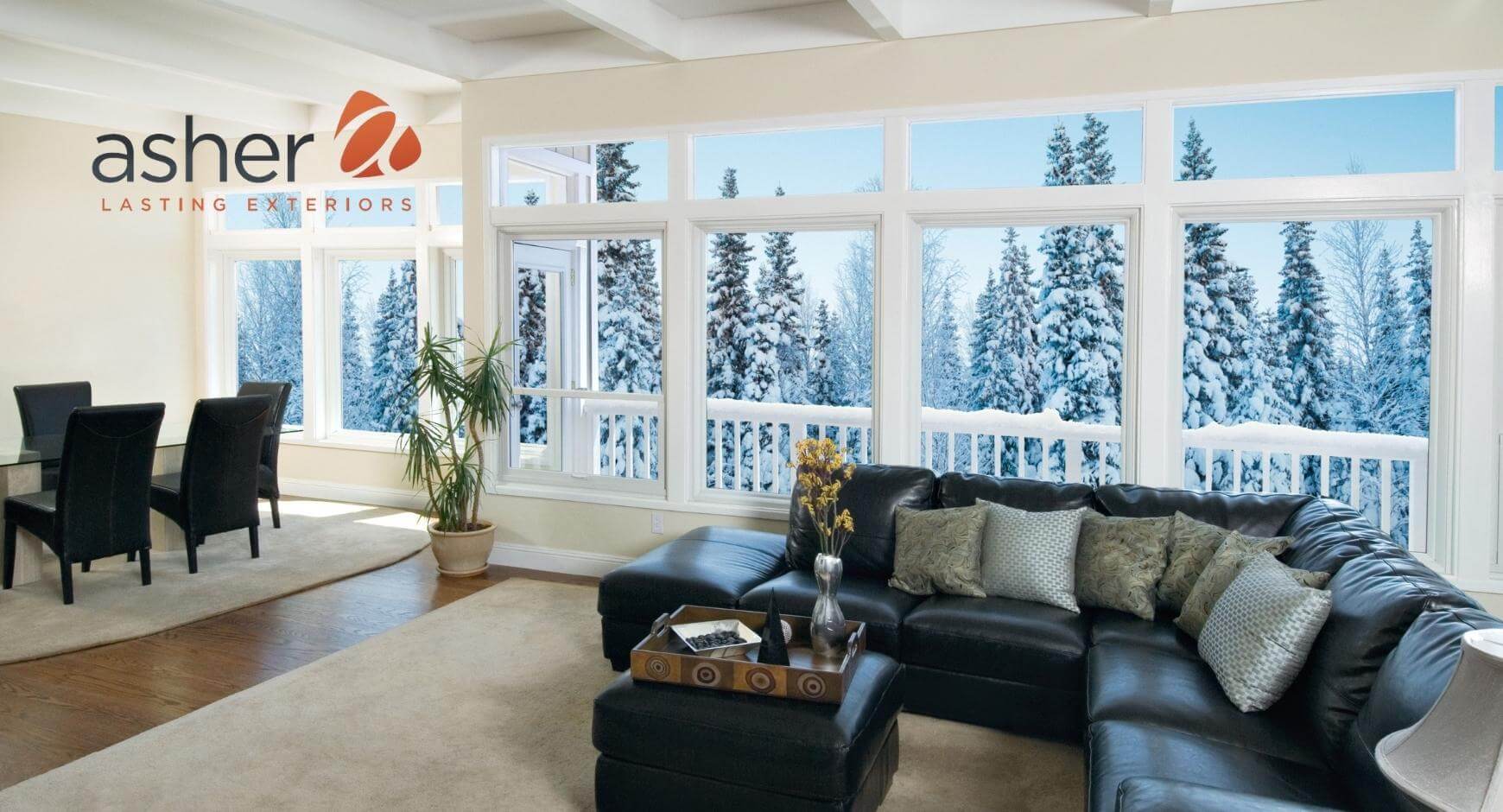 Explore Asher's Selection of High Performance 
At Asher, we only sell the highest quality windows on the market. Browse our selection of Renewal by Andersen windows to experience the benefits of the highest-rated windows for homes. You will love the way your home looks through high-performance windows, and your bank account will love the difference too.
Stop dealing with plastic sheets over drafty windows and start maximizing your home's potential. Contact us today to discuss your window replacement needs and receive a free estimate. If window replacement is only one item on your to-do list, check out our blog for insider tips on everything home improvement-related.