Window shopping can be tricky when the most popular style is different types of windows combined, so what are combination windows? Learn about all the beautiful window combinations you can make, and discover which of them will work best in your space.
A combo window is generally made up of a picture window and a functional window, although you can add any number of windows into the combination. You also have your choice of operation style so your window can open in the direction that works best for your space.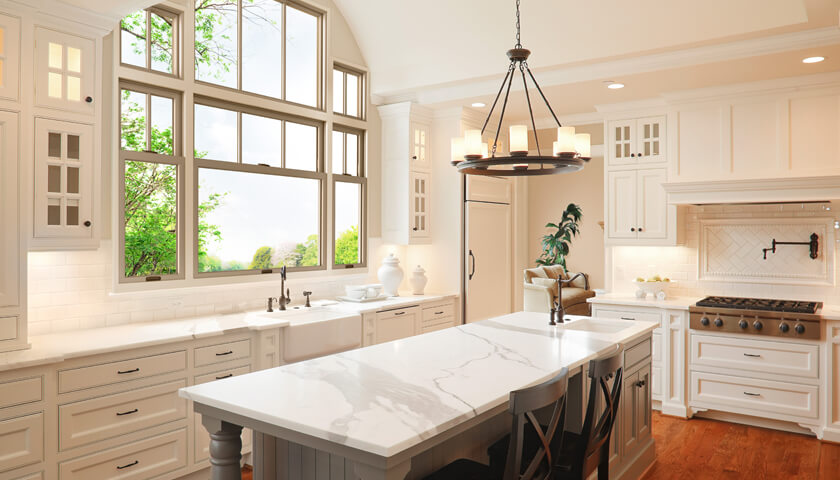 For all your window replacement needs, contact the experts at Asher today. 
What is a Combination Window?
Picture windows are widely considered an aesthetic asset in your home. Since they don't swing or slide open, they're usually installed as a way to bring more natural light or exterior views into the house. What most homeowners don't know is that the picture window can be combined with other window styles to add functionality and style.
These combination windows come in four varieties based on the type of functional window you decide to pair with the picture window. Each of these window types has a different operating mechanic, which makes them ideal for certain placements.
Types of Combination Windows
When it comes to windows, there are a ton of different styles, but these four stand out as the best window styles to pair with picture windows. They fit neatly into adjacent spaces and complement the picture window well. The style that fits best in your home will depend on your access to the window, need for ventilation, and desired opening angle. Learn more about each type of window to find the one that operates in an ideal way for your placement.
Casement Picture Window Combination
Double Hung Picture Window Combination
Picture and Awning Window Combination
Picture and Bay Window Combination
Casement Picture Window Combination
This style of combination replacement window is widely used as the main windows of a home, specifically the window that's right at the front of your house. Casement windows swing outwards to open via a crank at the bottom of the frame. This allows for maximum ventilation on top of allowing more daylight and fresh air to enter your home. With today's modern window panes, you'll also see a jump in your energy savings to offset the cost of your window replacement.
Contact us for a free consultation, and we'll help you find the window style that best fits your home.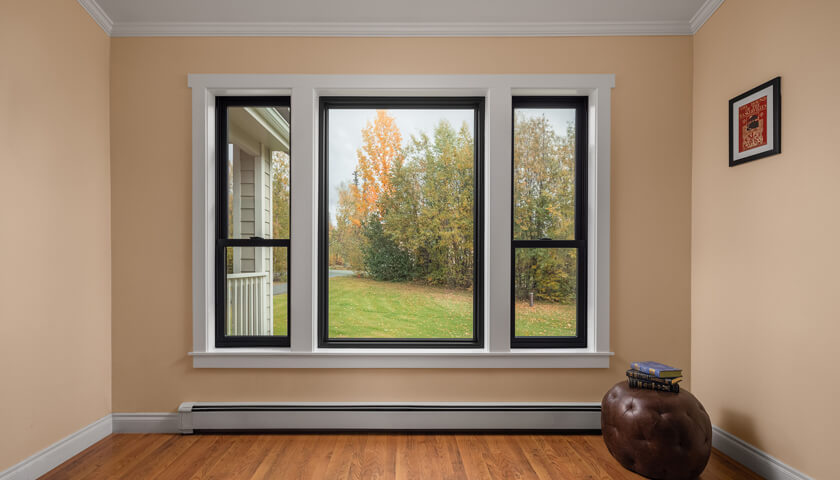 Double Hung Picture Window Combination
The double-hung window design is a popular choice to pair with picture windows as the style conserves space. Instead of swinging open, the window sash slides upward or downward, preventing it from running into obstacles outside. The downside for some is the slightly obstructed view out the window when it's in the open position. When it comes to deciding between casement windows vs double hung, this upward vs outward operation is the key deciding factor.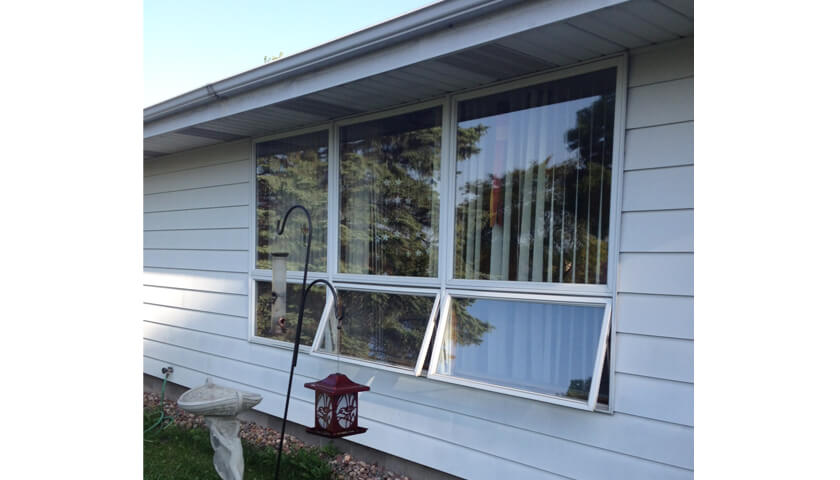 Picture and Awning Window Combination
The picture-awning combination is a common feature in contemporary and modern window designs. It's essentially a picture window with a smaller, operable window at the top separated by the frames. The operable window swings out and upward, much like the awning on a patio, to prevent rain from entering the window.
It's the best solution if you want to retain the sleek look of a standalone picture window with some added utility. This is also a popular combination for sunroom window designs as it gives the room a simplistic yet unique design.
Create picture window combinations with a unique style with the expert designers at Asher.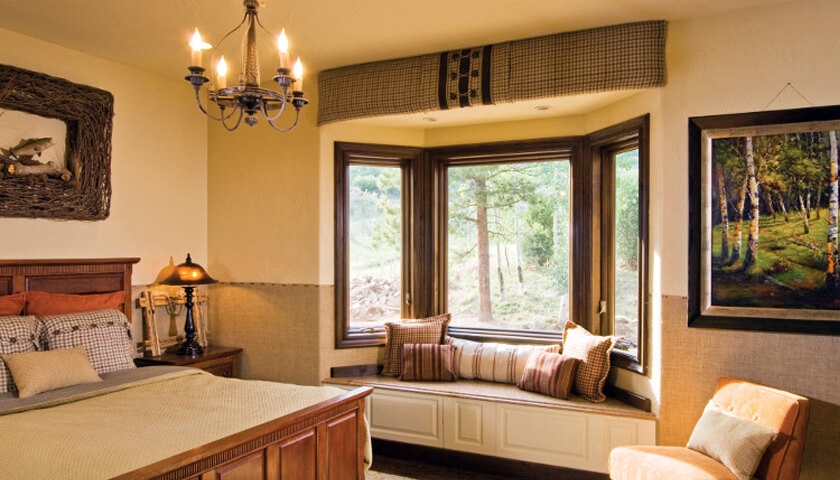 Picture and Bay Window Combination
Bay windows actually incorporate other window styles in their design, although it consists mostly of an operable window style like a casement or double-hung. This combination is set in a U-shaped pattern with the picture window at the center and two operable windows at its sides.
That said, it's perfectly viable to have a bay window that's all picture windows if you want unobstructed views for your room. Since bay windows are constructed as an outcropping of your home, they can make window replacement costs a bit higher in the future.
Get Combination Windows From Asher Lasting Exteriors in Western Wisconsin
Replacing your windows with high-performance window combinations is a great way to renovate your home and save some money on energy this winter. You'll be happy you installed some functional windows to pair with your picture window when the spring breeze comes and your home is fully ventilated.
Learn more about how combination windows can work for your next project and request a free estimate from our window experts. Asher Lasting Exteriors is ready to assist you with all your window replacement needs. Visit our blog for more info on window replacements and pick up some design inspiration from our showrooms in Eau Claire and Onalaska.