Looking to elevate your deck and patio without breaking the bank? Look no further! We've rounded up backyard deck ideas on a budget to transform your outdoor space into a cozy oasis.
There are a variety of back deck ideas on a budget. Whether it's a surface upgrade, new lighting, structural changes, built-in features, or changes to the accompanying landscaping, you'll be equipped with budget deck ideas, big and small, to add to your home's outdoor appeal. Additionally, we'll explore some of the key budgeting considerations to keep in mind when planning a backyard deck upgrade.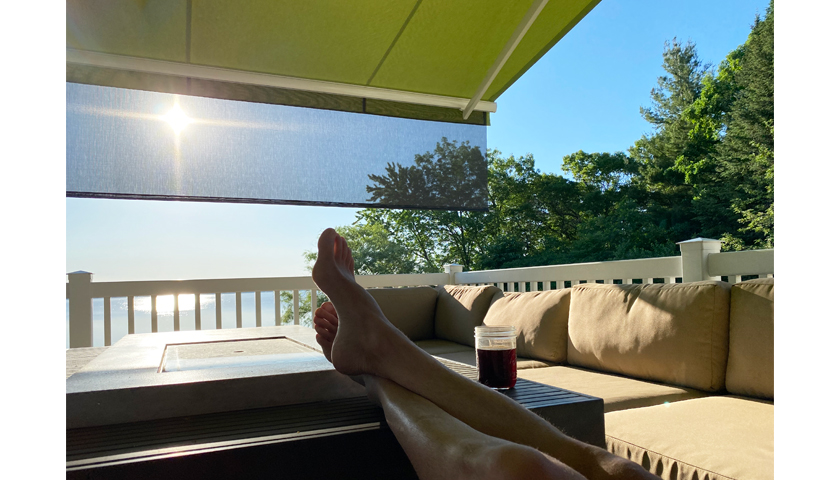 A Sunesta deck and patio retractable awning is a budget friendly backyard deck addition to keep you cool in the summer!
What To Budget Before Implementing Backyard Deck Ideas
Before you start planning and implementing your backyard deck and patio ideas, it's important to understand the potential expenses that will come up. While what's considered an "affordable" deck improvement option is subjective, knowing the potential costs associated with an improvement can help prevent budget-busting surprises. It can also make it clear when you're likely better off leaving it to a professional
Common small backyard deck improvement expenses to budget for include:
Decorations: Whether it's a can of paint, ceramic planters, decorative string lights, or just a cute knick-knack or two, there's typically a relatively small cost associated with adding decorative elements to your deck.
Furniture: If you're buying new, outdoor furniture like lounge chairs, tables, fire pits, and end tables can come with prices ranging from a couple hundred to several thousand dollars.
Tools: Depending on the project, you may need to rent or purchase specialized tools.
Time: While some small deck improvement projects are achievable in a dedicated day or two of DIY work, others can require a significant portion of your free time.
Professional help: When weighing factors like specialized tools, project difficulty, and the value of your own time, you may decide it's best to hire a professional contractor to do the job well (and most likely in a fraction of the time).
Backyard Deck Ideas On A Budget
There are several areas you can implement your outdoor deck ideas on a budget. While many are relatively small cosmetic changes, you should be aware that larger structural work may require you to consult and adhere to local building codes before getting started. That said, there are six major categories of backyard deck improvement ideas to consider:
Structural Updates
A structural update to your deck might not be viable for every budget, but you may find some of these backyard small deck ideas on a budget to be an attainable way to refresh your outdoor space.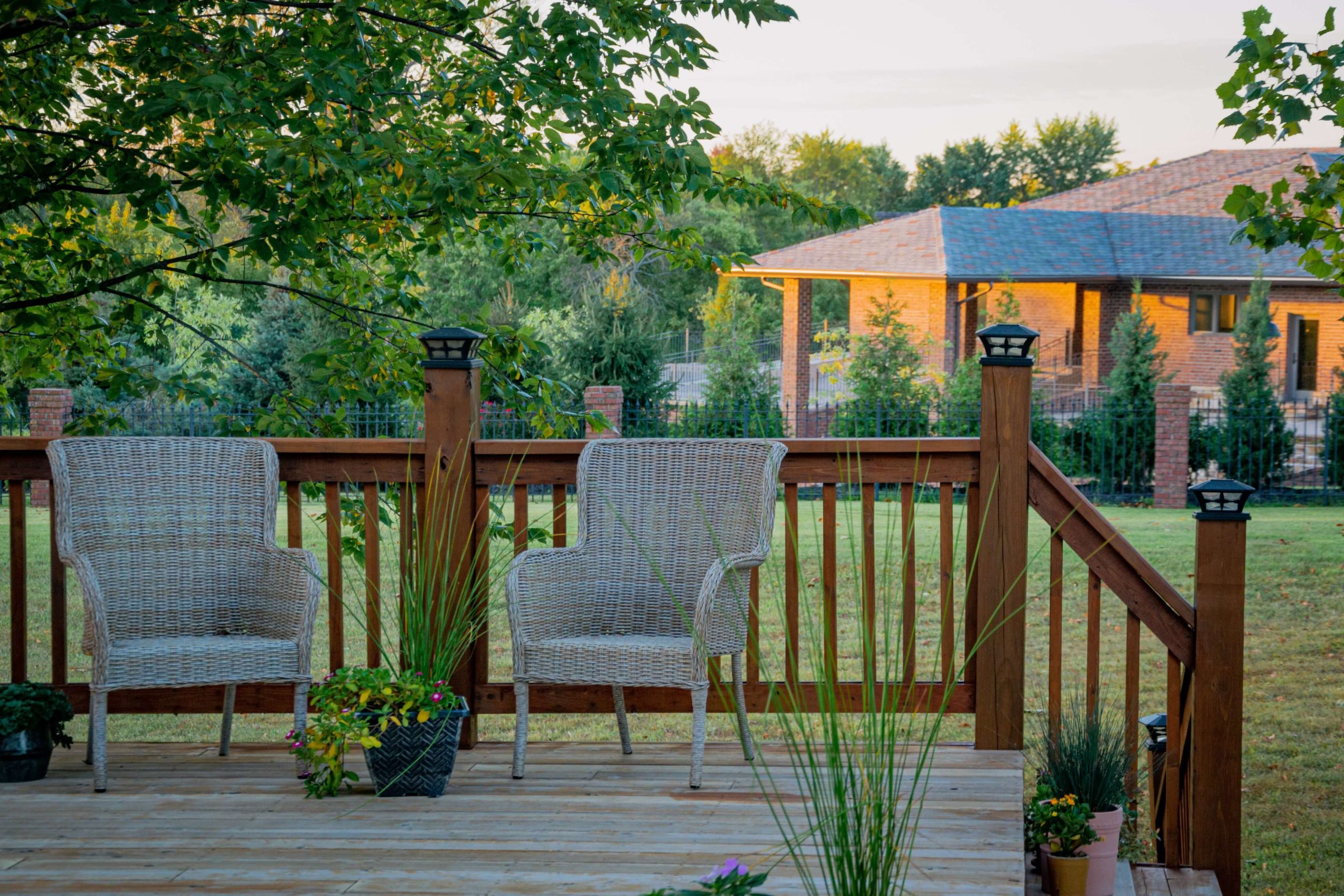 Railing Replacements
If your all-wood deck rails look a little worse for wear, removing and replacing them can be an excellent (and relatively small-scale) structural upgrade. New railings can be an exact match of existing wood, vinyl, aluminum, or even an appealing wood and metal combo.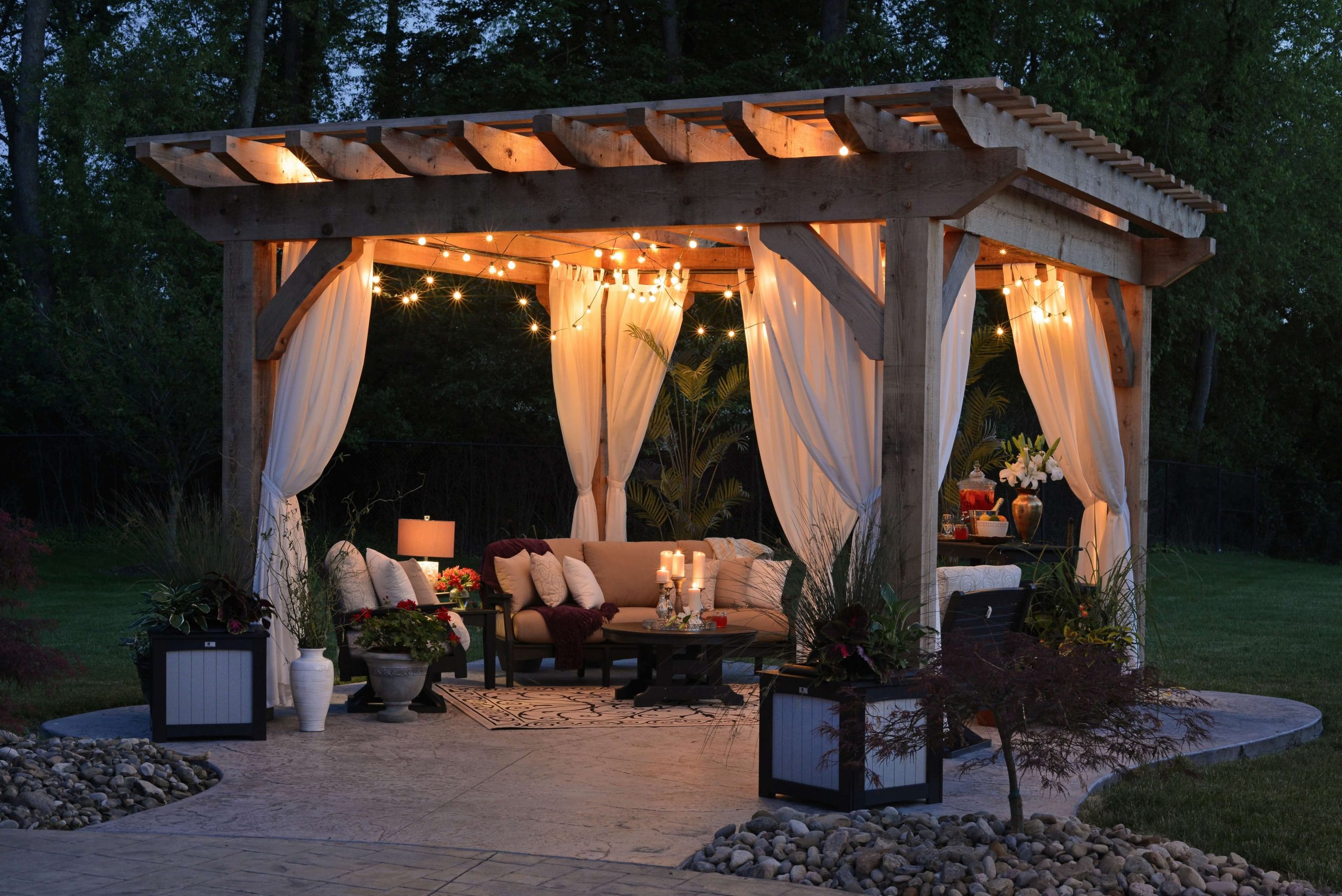 Pergola
Adding a pergola to your space is a great way to change the look of your deck or patio drastically. They provide some shade, and the structure allows you to easily add other decorative elements like lights, hanging flower baskets, latticed vines, and lanterns. Remember, this can be a challenging installation that may require professional assistance.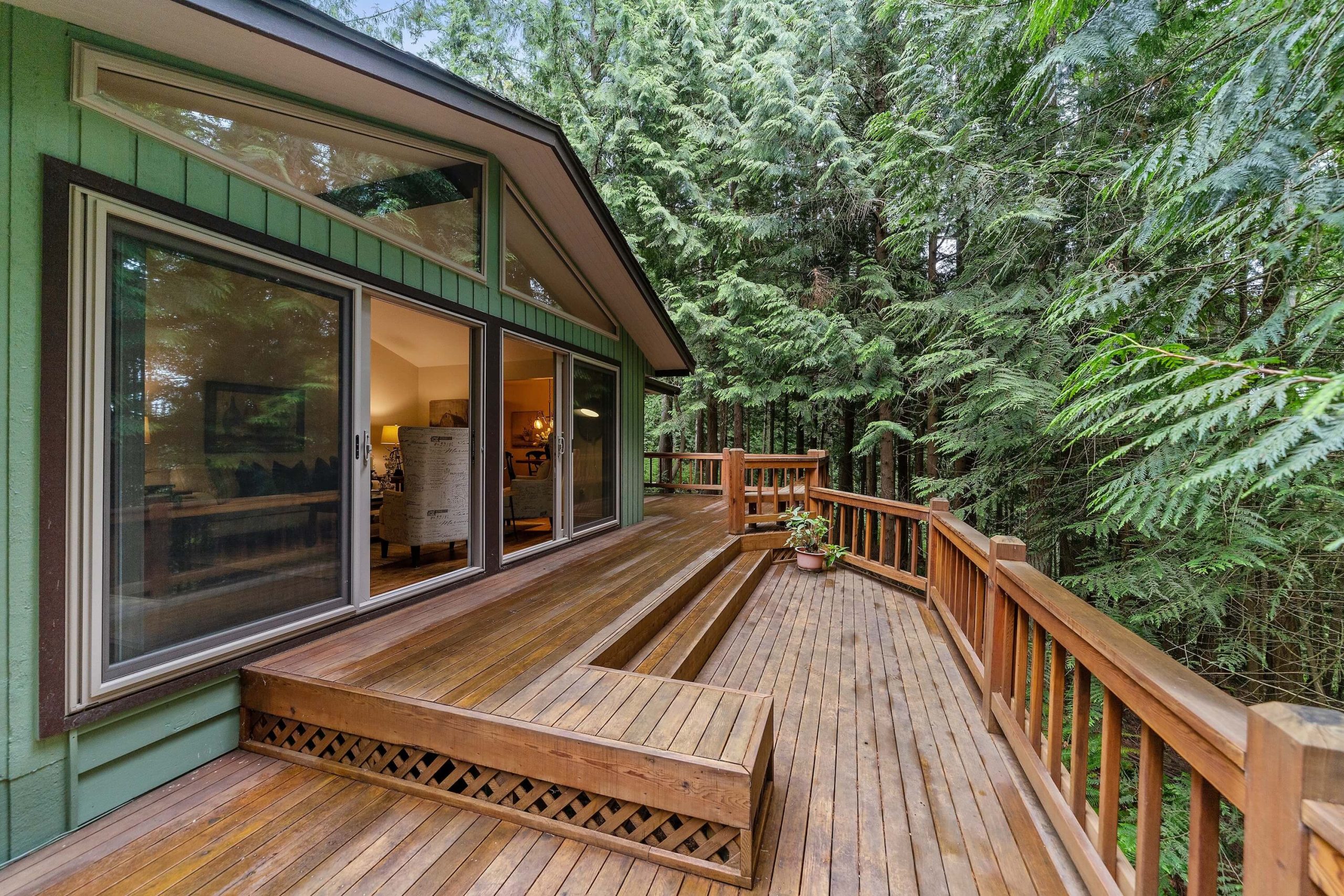 Tiered Step-down Space
Looking for low deck ideas on a budget? For houses with low, railed decks and a single set of entry steps, consider removing the rails and building a deck with a wider set of tiered steps along the sides. This opens up the space and provides additional seating room and areas for decorative elements like planter boxes. It also makes a floating deck style.
Outdoor space improvement options don't end with your deck. Find other backyard inspiration to complete your outdoor space.
Surface Upgrades
Giving a little attention to your deck's surface may not be the flashiest upgrade, but it can do wonders for improving the overall look and feel of your deck space. These are great inexpensive small deck ideas on a budget that can be done with a group.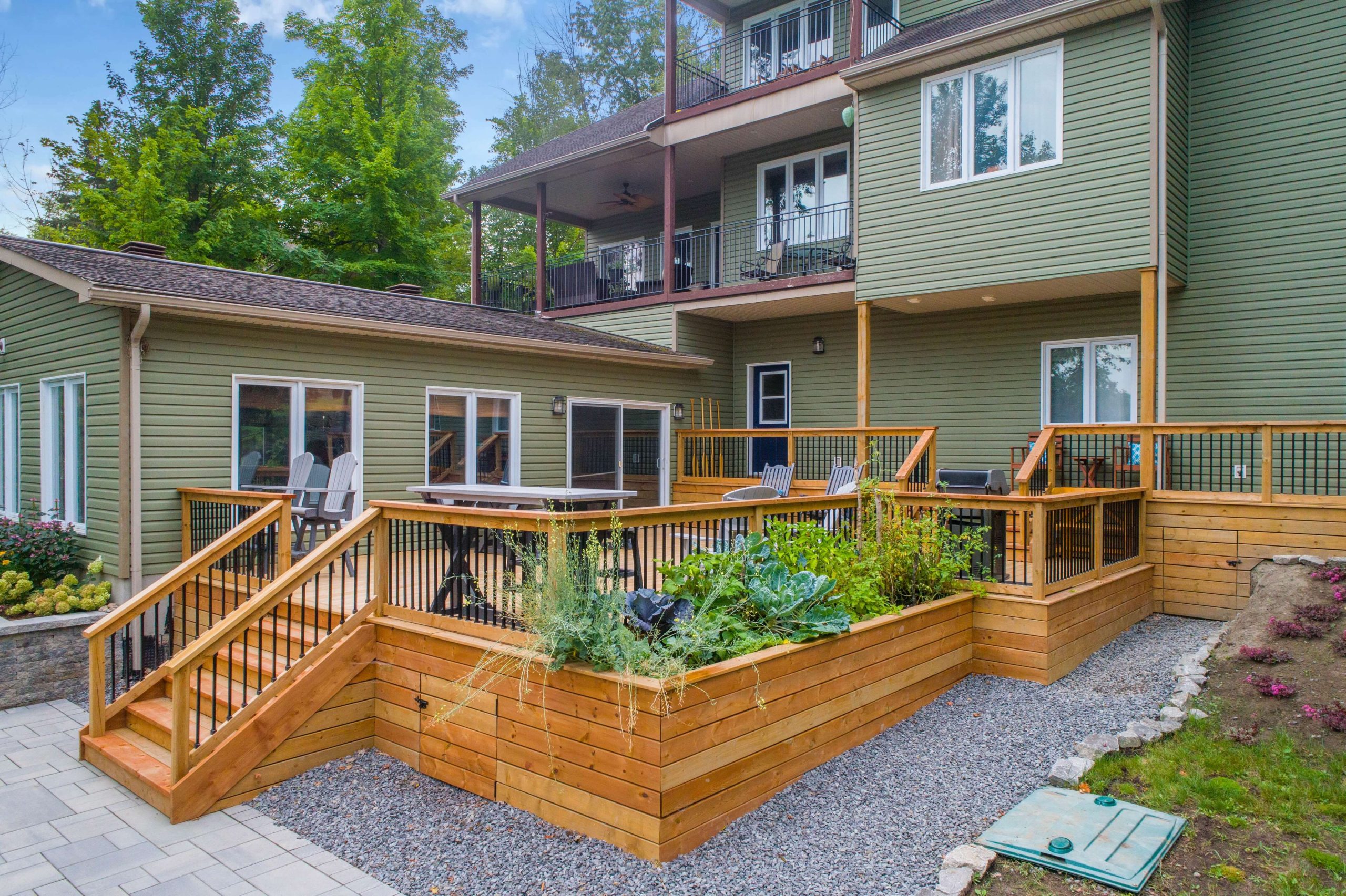 Sealing
Applying sealant to your wood deck is a simple way to revitalize the natural look of your outdoor space and help reduce wear-and-tear. You'll just need a well-cleaned deck, some relatively inexpensive supplies, and a little bit of elbow grease to make it happen.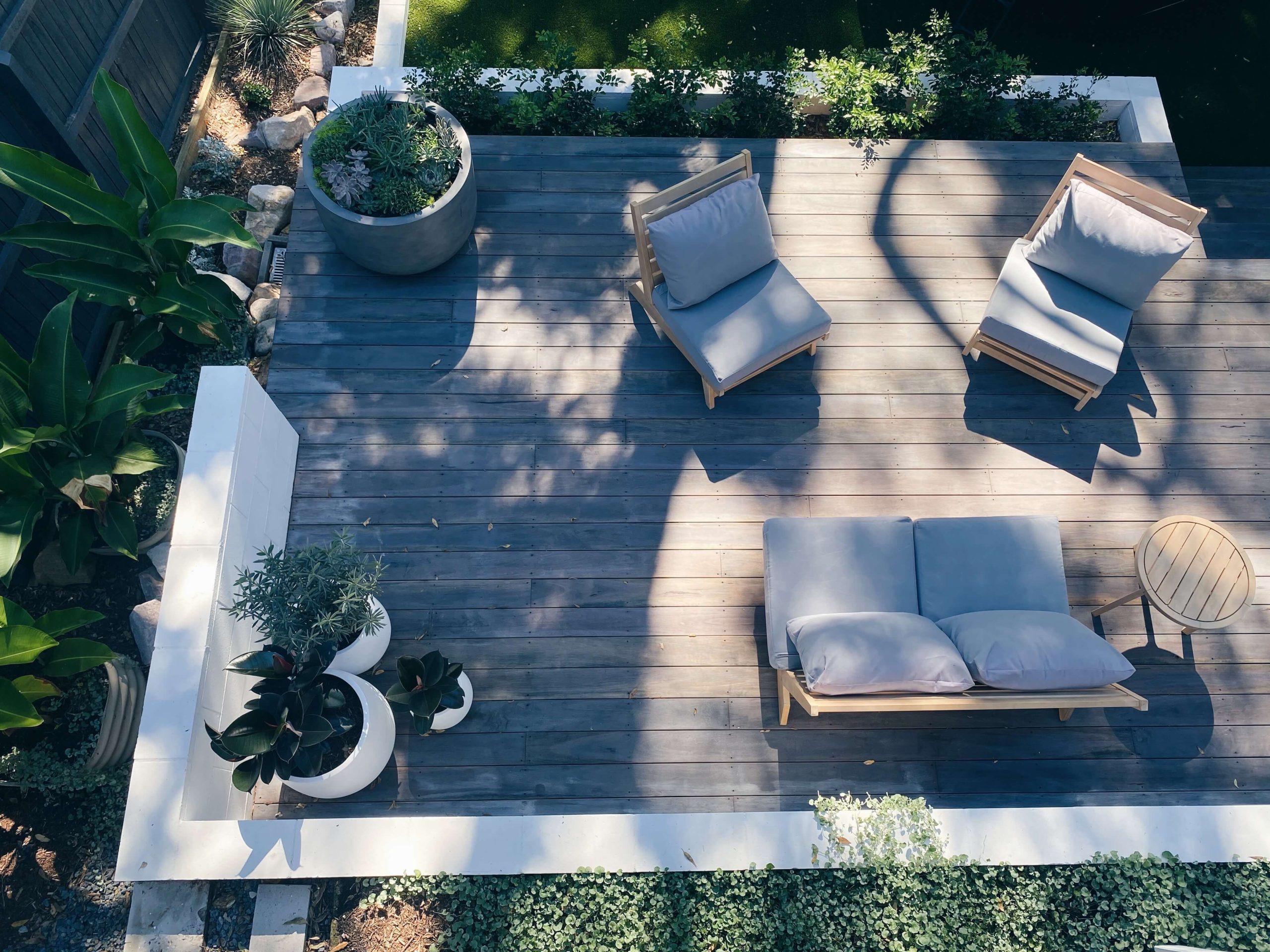 Painting
Another simple way to improve your deck's surface, painting provides options for expanding the space's color palette beyond natural wood tones. Like with sealing, you'll need a thoroughly cleaned deck, supplies, and a little effort to get it done. When planning, keep in mind you'll need to apply multiple coats of paint and finish with a sealant as well.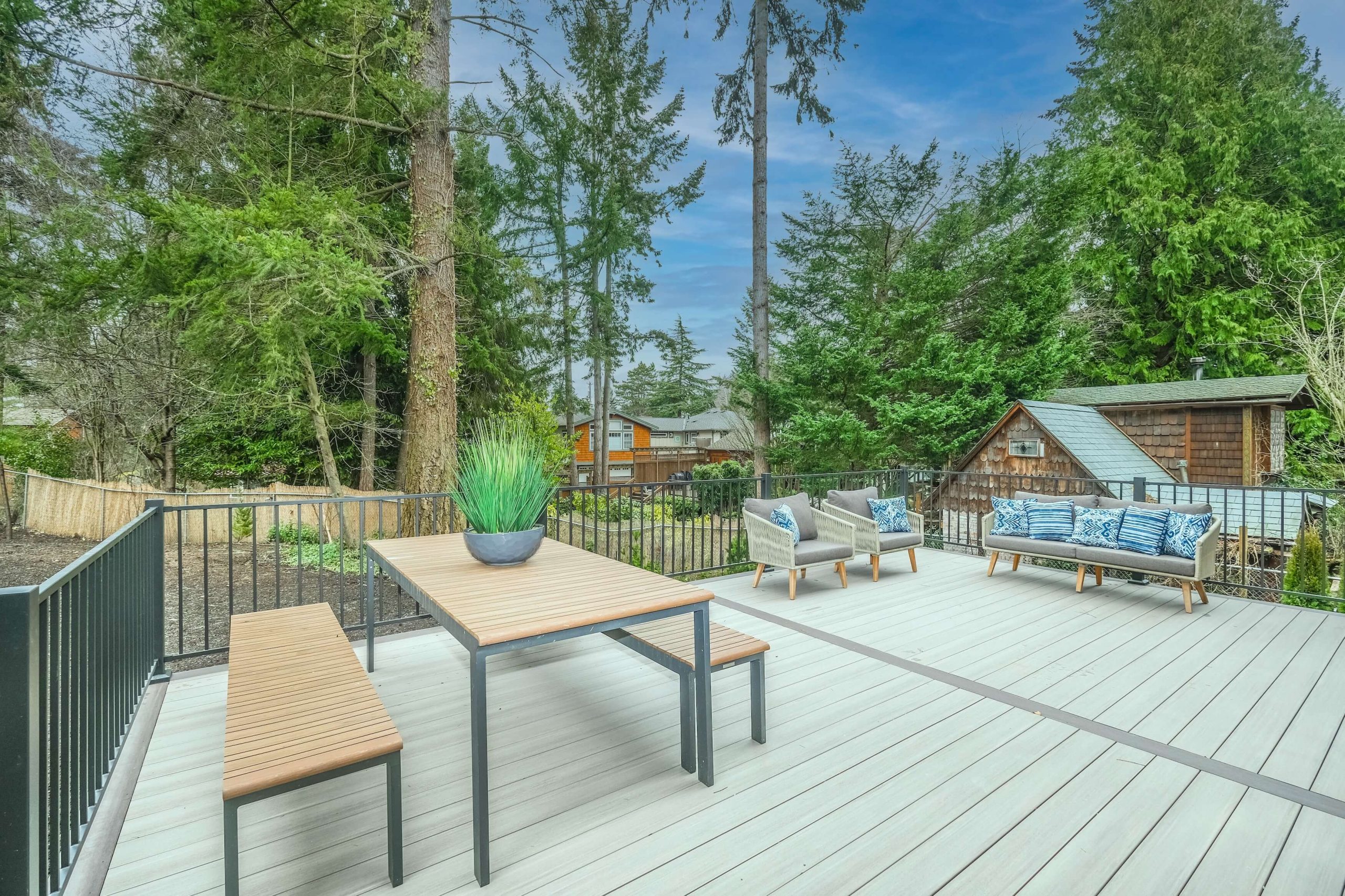 Composite Decking
A composite resurfacing upgrade to your deck is a more involved and costly upgrade but offers a lasting way to keep your deck looking great. This process requires the removal of existing surface wooden deck boards and replacing them with durable composite materials. You'll also need to ensure the supporting wood structure is in good condition before going this route.
Have a sunroom by your deck in need of a boost? Explore our modern sunroom ideas.
Lighting Additions
If you're looking for simple back deck ideas, lighting additions are a great place to start. This category of inexpensive deck ideas for backyards is generally low-cost and can easily improve your deck's appeal at dusk and beyond.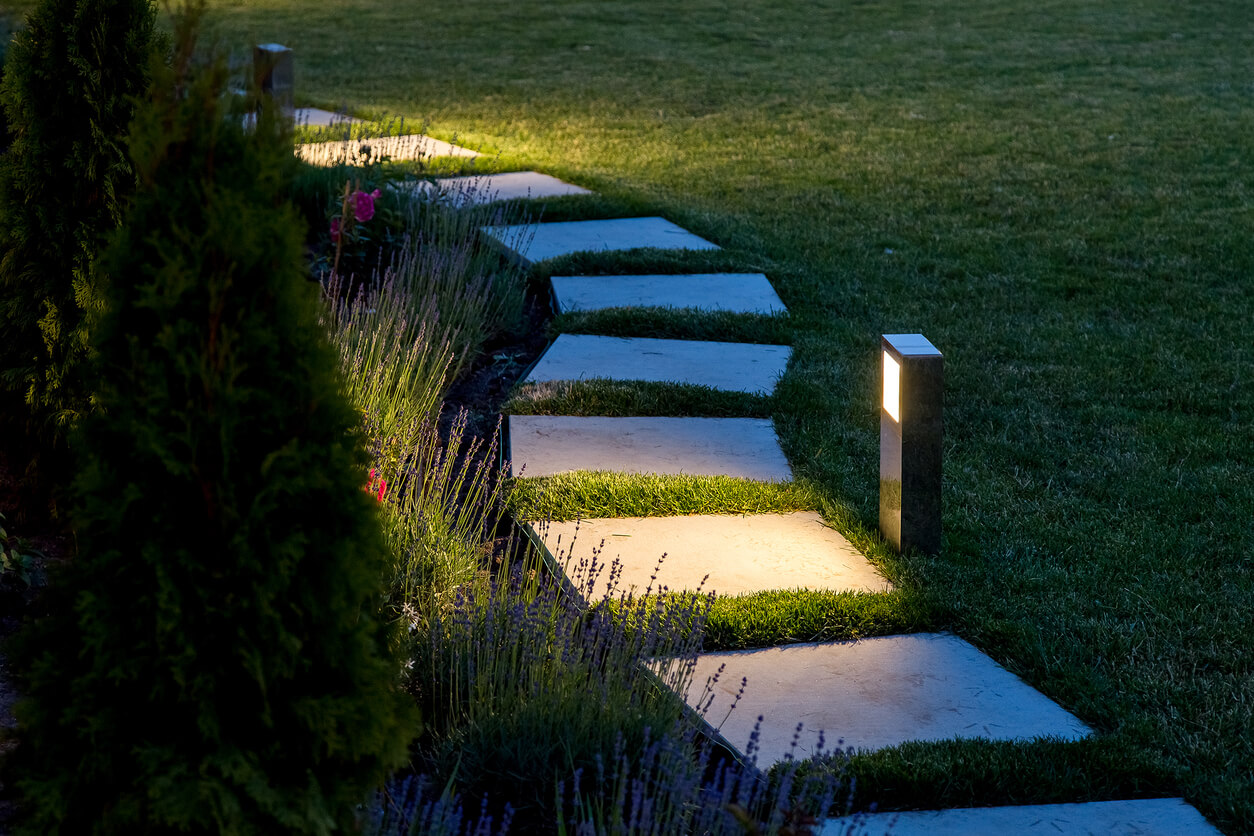 Step and Pathway Lights
Step and pathway lights are extremely easy deck ideas to implement. Adding a small trail of lights on the steps, perimeter, and pathway surrounding your deck helps improve the look and safety of your outdoor space.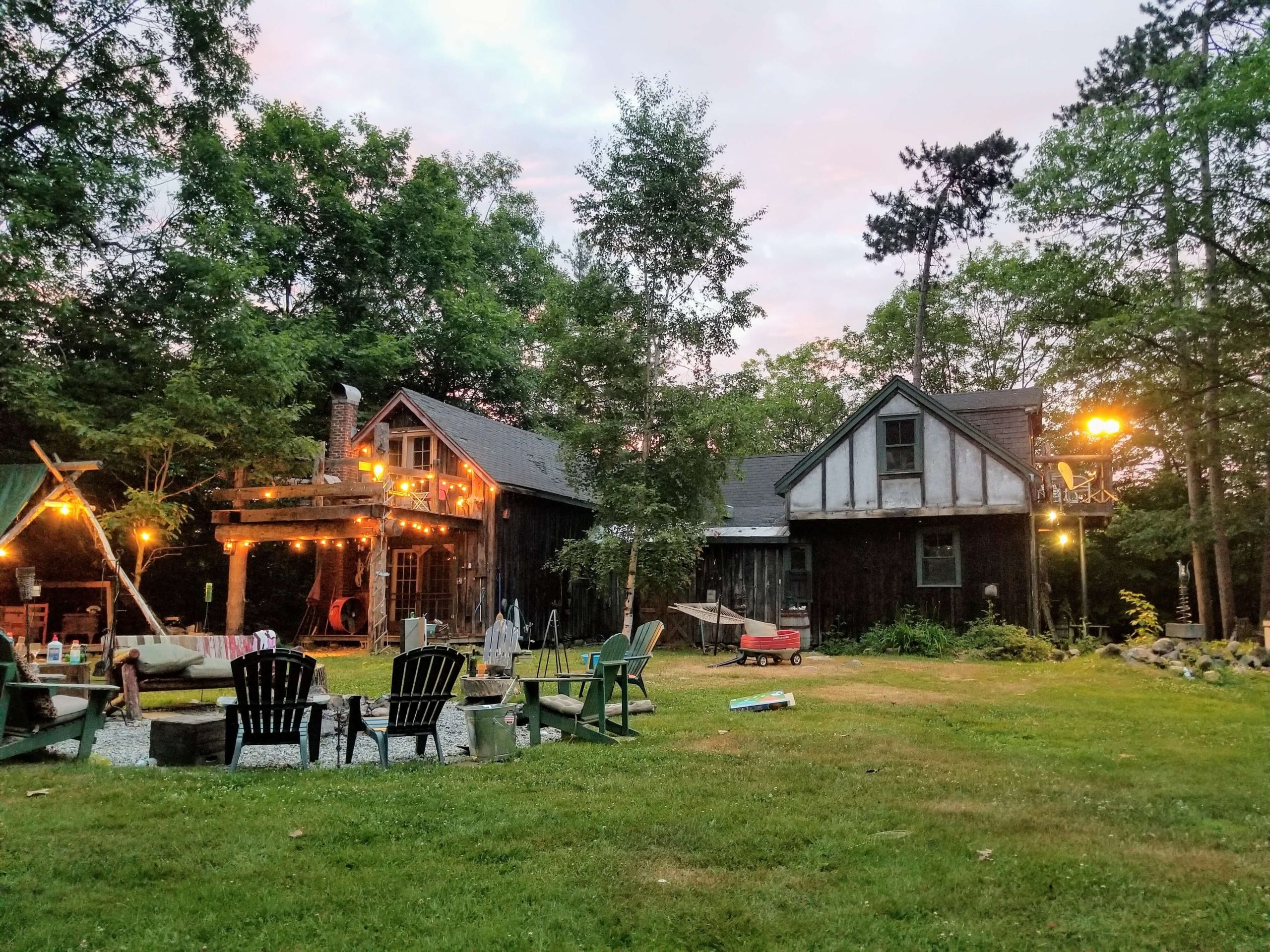 Overhead String Lights
A recent staple of outdoor ambiance, outdoor string lights can instantly elevate and add an ethereal appeal to your deck. These string lights can be implemented with just a few well-placed poles for elevation or use the existing structure of your covered deck.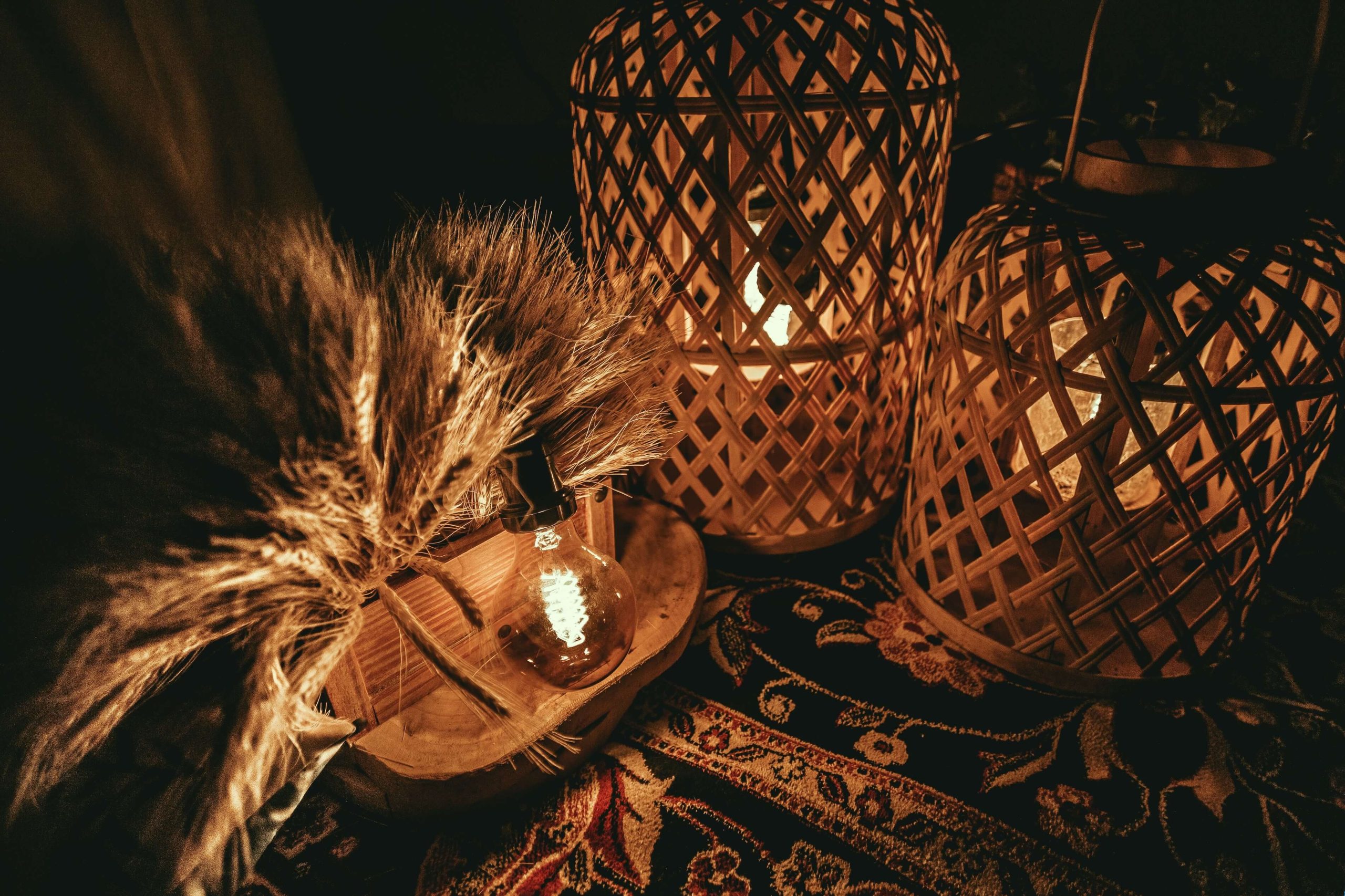 Lanterns
Lanterns are a great and inexpensive way to add a timeless appeal to your outdoor space. They can be hung up or strategically placed along steps, tables, and rails. With battery-powered or solar-powered lighting options, they require minimal fuss.
Wondering how to get more light into your home? Our guide to getting more natural light in a room can help solve that problem.
Built-In Deck Features
Patio deck ideas on a budget like adding a built-in deck feature are great ways to upgrade your guests' outdoor experience. While built-in upgrade options can easily become extravagant, several attainable options can work for decks on a budget without needing to have a kitchen's worth of gas, electrical, and plumbing work done.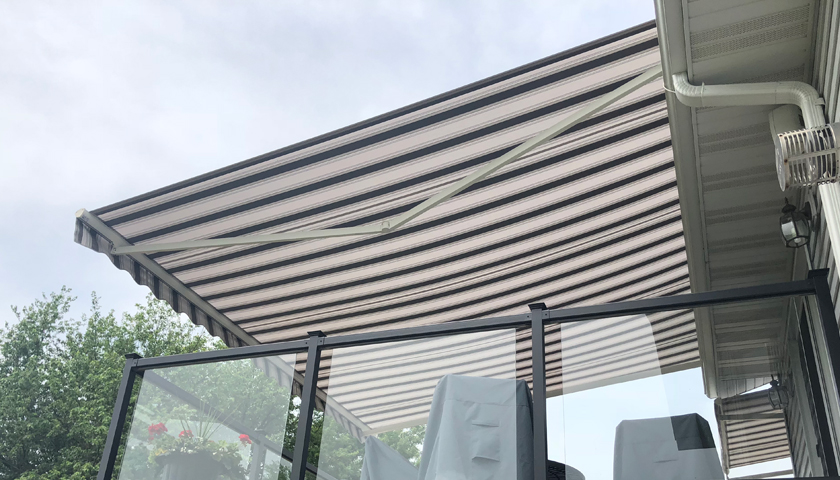 Awning & Solar Screen
As much as we all love to get a little sun, retractable awnings and solar screens can provide some welcome relief. These covered deck ideas on a budget are often retractable with the push of a button and can make your deck space an oasis of shade during hot sunny days. Solar screens are a great option for deck and patio spaces with a roof or overhead structure, while an awning is ideal for an open-air deck.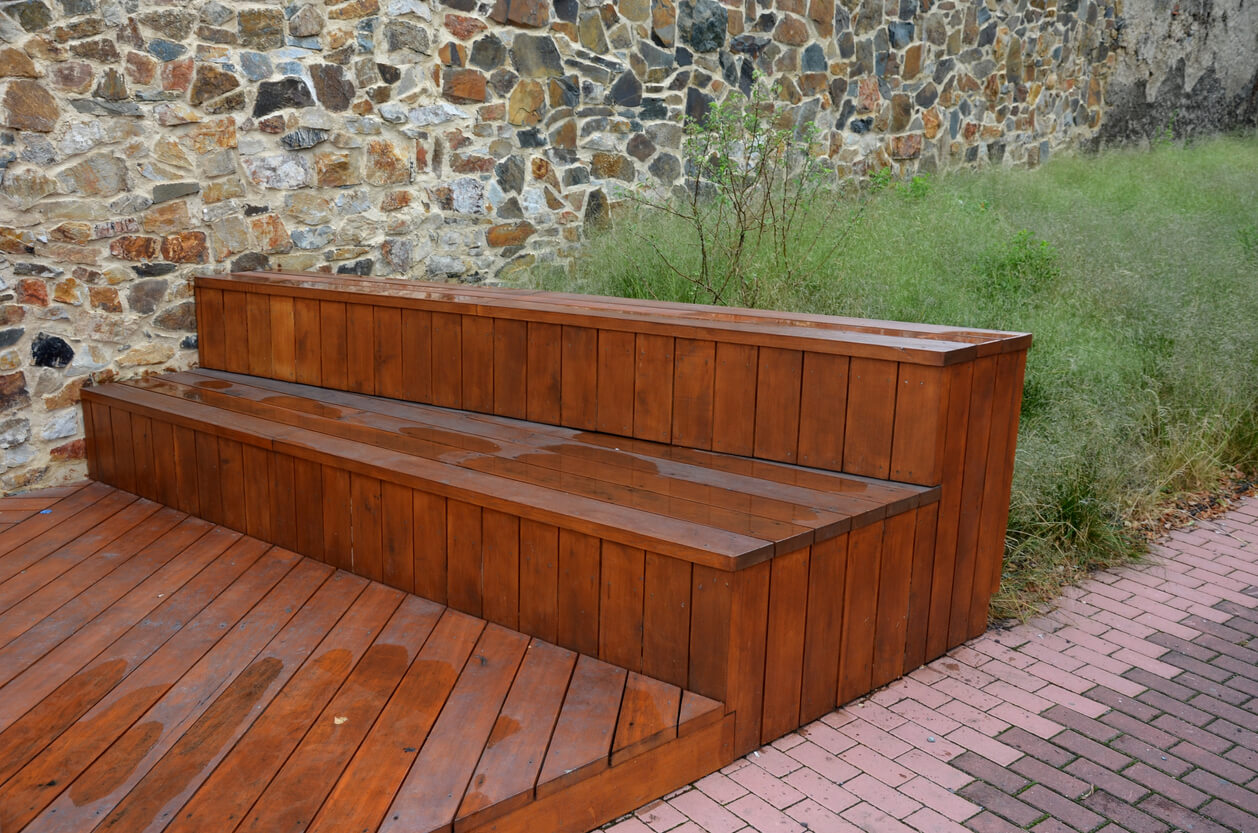 Built-in Bench Seating
If you're looking to maximize the seating space on your deck, built-in bench seating is a fantastic upgrade option. While it may not be viable for all deck configurations, you can potentially add an entire perimeter of bench-style seating to your deck. A great upgrade option for cook-outs and large family gatherings where prime seating is at a premium.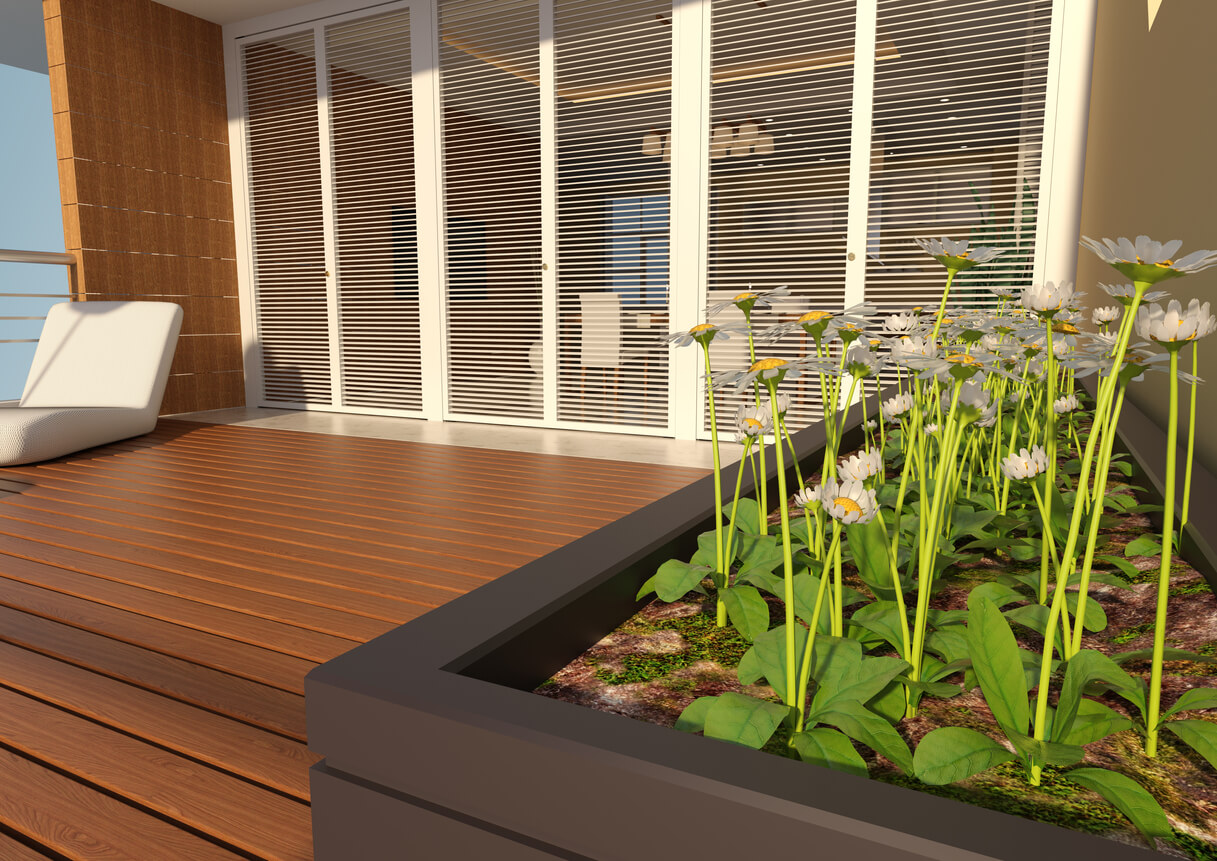 Built-in Planter Boxes
Why not let your green thumb carry some of the load? With the right layout, you may be able to add built-in space for planters at the corners or pivot points in your deck, or you could even have a long planter that serves as a rail replacement. Once completed, just a few well-planned planter boxes can bring a lively pop of outdoor color to your deck.
Which patio cover is right for you? Our guide will explain the difference between the four main types of patio covers.
Landscaping Additions
While technically these are not ideas for backyard decks and patios, landscaping work in the areas surrounding your deck can greatly elevate the look of your space. Better yet, many landscaping upgrades are achievable DIY projects that don't cost a fortune.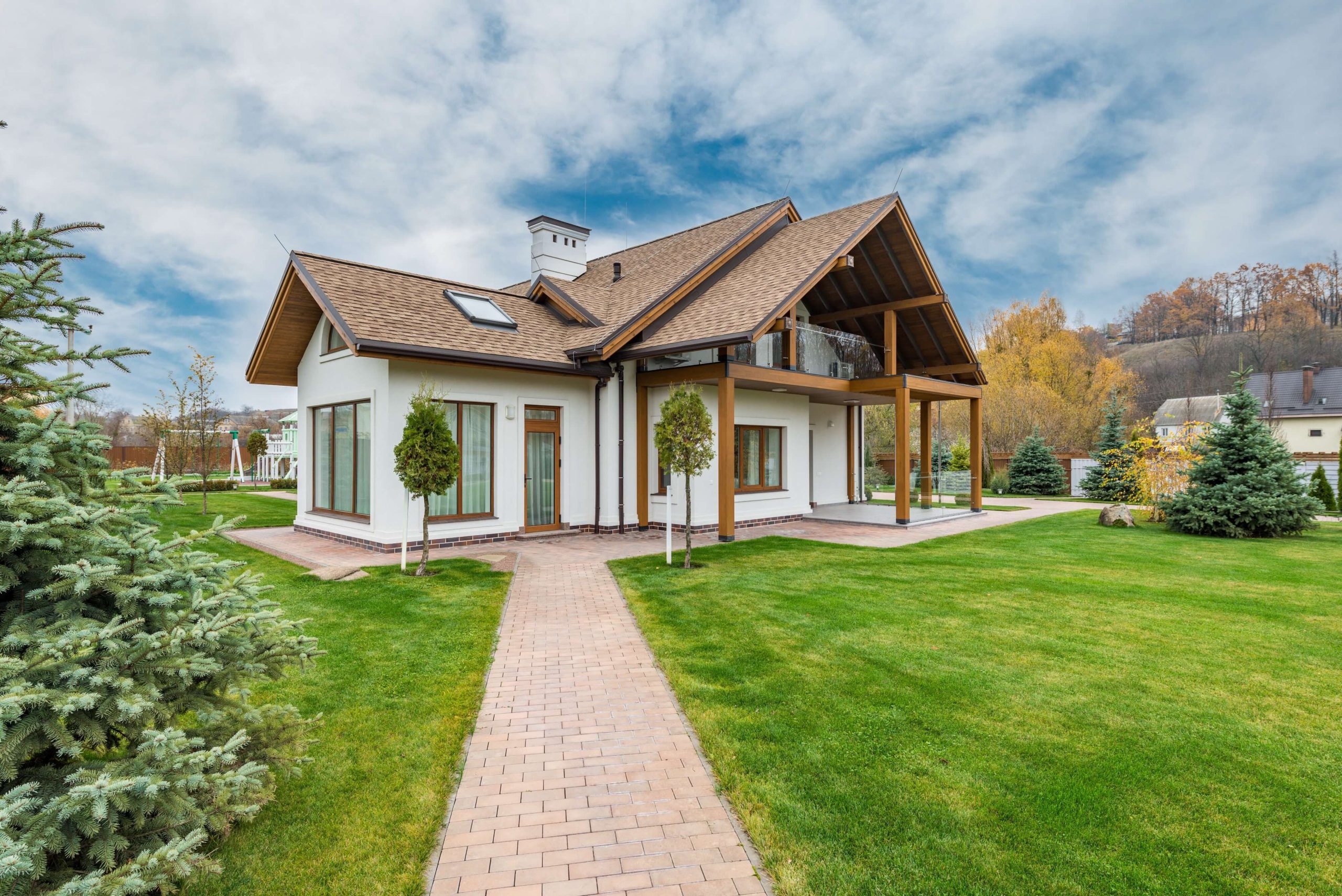 Paver Stone Pathways
A stone pathway leading people from the side yard or backyard to your deck is a tried-and-true accompanying landscaping element. The landscaping upgrade can be flexed to fit your budget, whether it's just a handful of stepping stones placed along a pathway of decorative gravel or an intricate mosaic of specialty-cut brick and tile.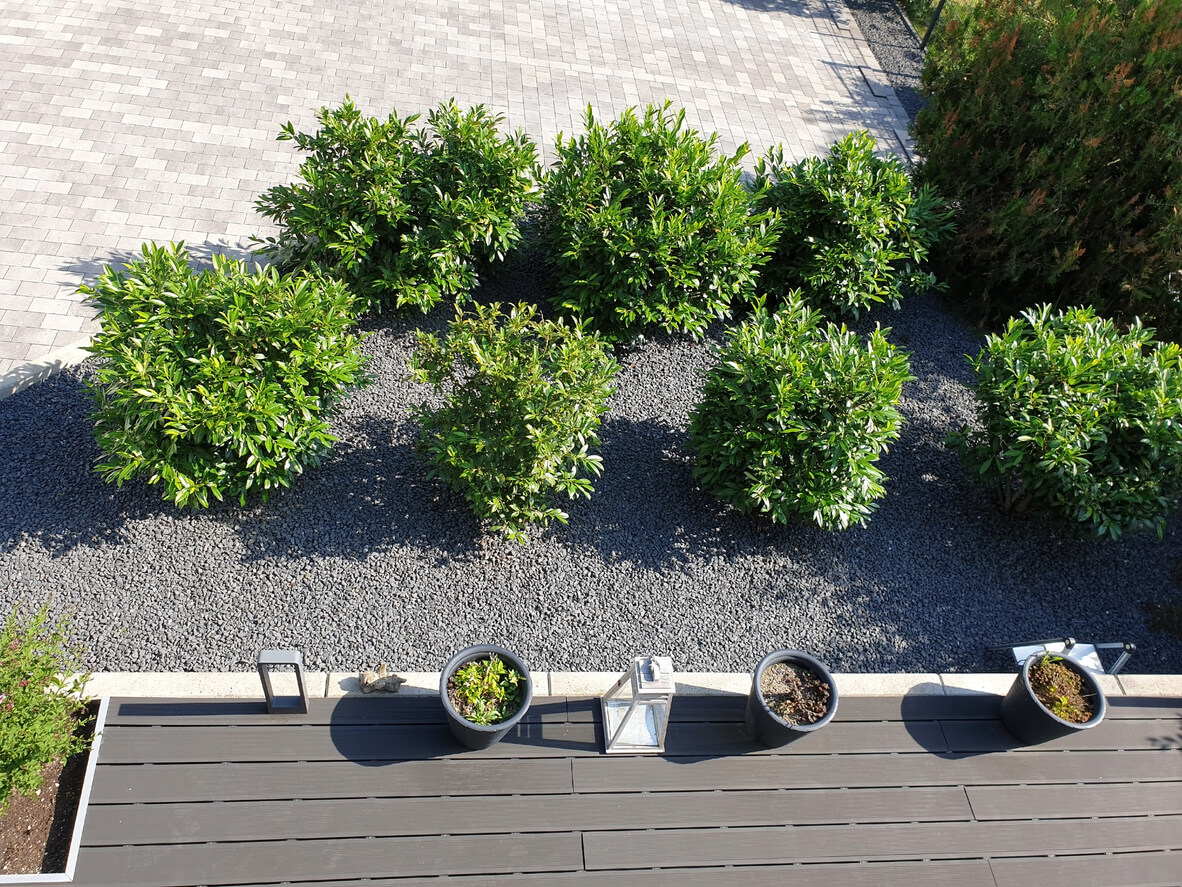 Shrub and Perennial Perimeter
The space surrounding your deck is an easy candidate for setting aside land for permanent vegetation. If it's not already cleared, you'll need to dig up the grass and topsoil surrounding the area and add an external barrier before planting. When planting, be sure to research plant species' maintenance needs and growth patterns, as this can save you a yearly fight with an overgrown plant encroaching on your deck space.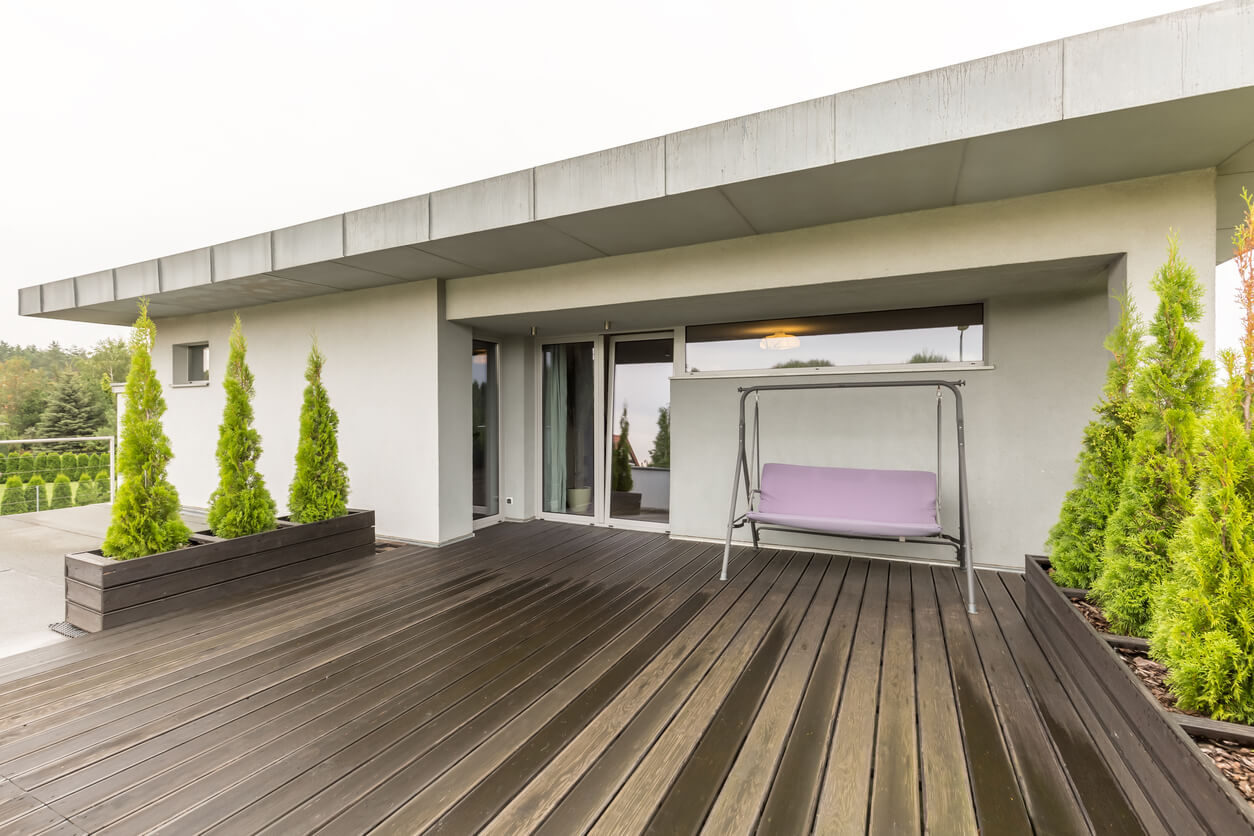 Grow Vertically
Your deck can provide multiple excellent starting points for allowing your surrounding plant life to grow vertically. Options could include adding lattice panels around the support structure below your deck for vines and small hanging planters to thrive or a placing small plant-filled archway near the entryway steps of your deck. If you get creative with climbing plants and surrounding structures, the sky's the limit.
Asher has your patio door solution with a variety of patio doors that will lead you to your upgraded deck.
Outdoor Furniture Additions
Small deck and patio ideas like adding to or updating your outdoor furniture are a cost-effective way to take an otherwise unspectacular space to the next level. There are several improvement options that cost less than a thousand dollars.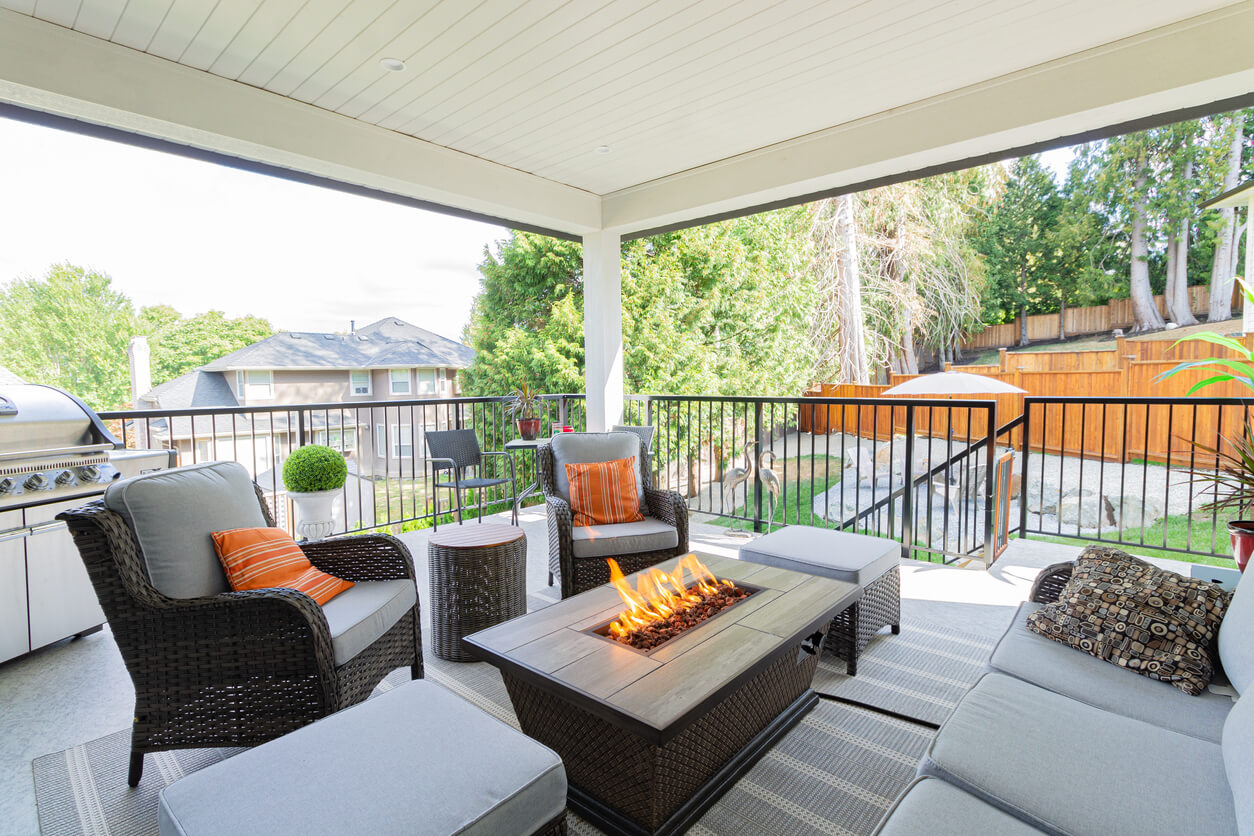 Gas Fire Pit or Fire Table
A gas fire pit or table is a simple way to elevate your outdoor deck space quickly. These easy to operate features can be customized to fit practically any deck design. They make for a natural focal point and can make your deck an appealing hangout after dark.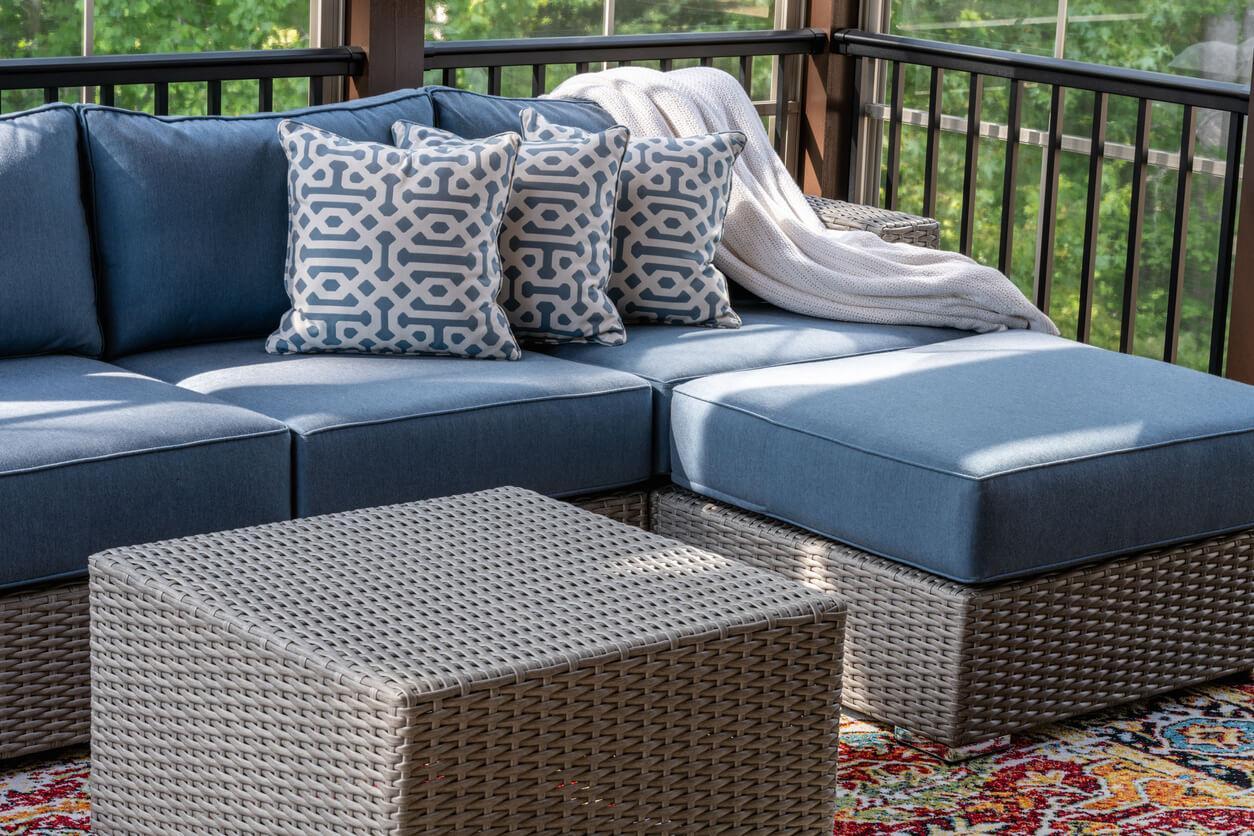 Sectional Seating
If you have the space, adding new sectional seating to your back deck can be a simple way to provide a boost. This furniture is often weather-resistant, modular, and can give your deck an instant cozy appeal. You can even consider adding an outdoor rug to help bring the living room outside.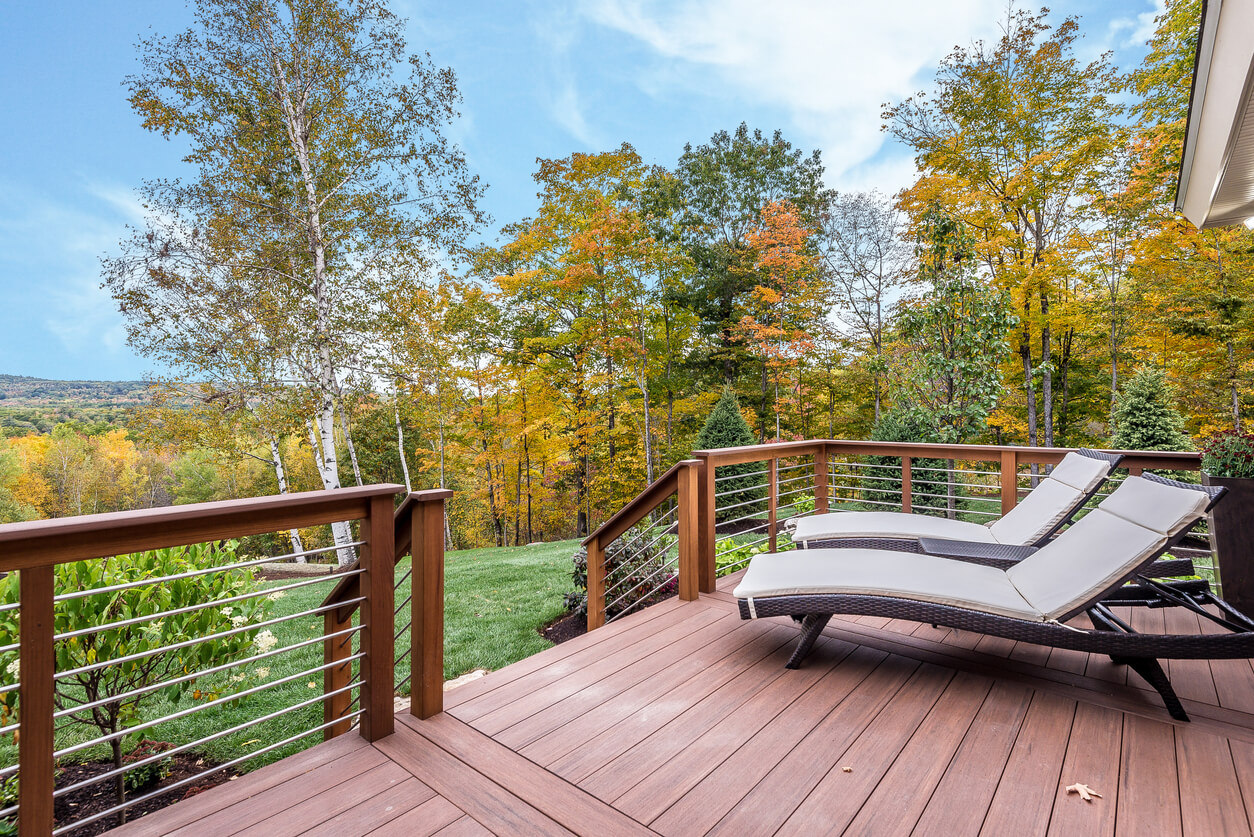 Lounge Chairs
We all love the ability to kick back and enjoy the sun comfortably. Whether it's a classic Adirondack style chair, a collapsable poolside lounger, or a chair and footrest combo, new lounge seating options are an easy way to improve your back deck.
Looking to upgrade the front of your house? Asher has solutions for the front of your house, too!
Benefits Of Having A Great Backyard Deck
Improving your outdoor deck space doesn't have to involve a lot of money. By working on small backyard deck ideas on a budget, you'll have:
A comfortable outdoor living space
Added value to your property
Increased living space in your home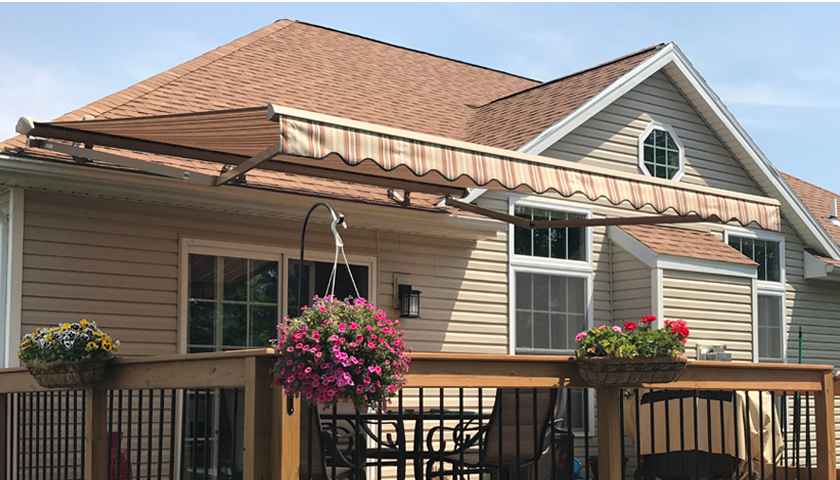 Asher: Your Solution For Deck Awnings In Western Wisconsin
Making the most of your back deck is an easy choice, and there's no shortage of backyard deck and patio improvement ideas for you to consider. Whether you're looking to make small cosmetic upgrades or really push your space to the next level with increased functionality, you have some achievable options to consider.
If you're considering adding a retractable awning or solar screen, turn to the professionals at Asher Lasting Exteriors to help you make it happen. Contact us today for a free quote!