Learning how to get more natural light in a room is the key to boosting your mood, productivity, and vision, among others. Discover the secret to unlocking the numerous benefits of using natural light in your home.
Break free from the dependency on artificial lighting, and take control of your energy costs. By investing in full-frame window replacements, you can stop letting the daylight go to waste. Simply follow these steps on how to bring more natural light into your home and energy efficiency isn't the only benefit you'll see.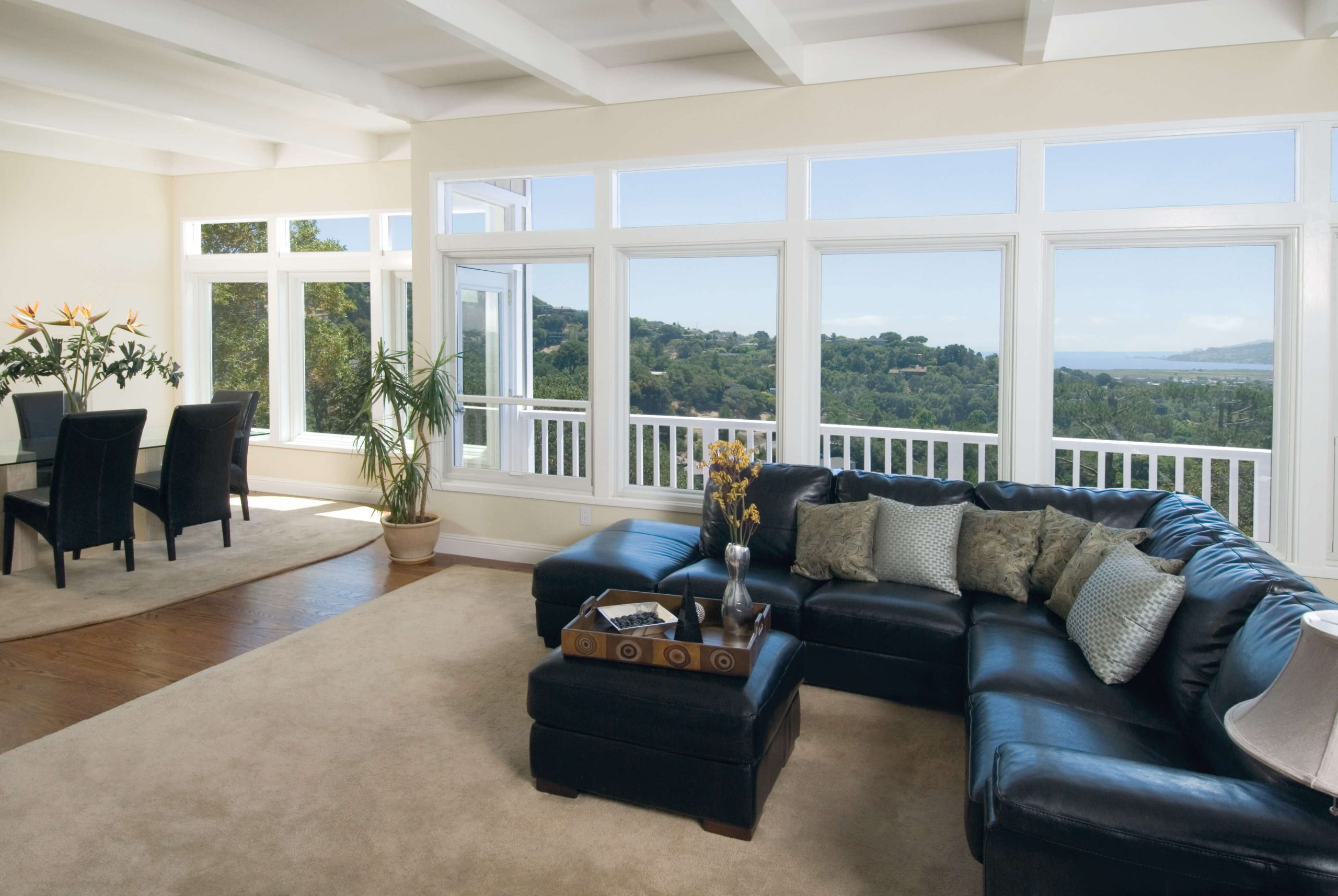 Contact our experts to see how a simple window replacement can boost the lighting in your home. 
Benefits of Increasing Natural Lighting In Your Home
Aside from the increase in energy efficiency, using natural light instead of artificial light has a number of positive effects on your health. Waking up to the sunlight pouring through a window is proven to give you a boost of energy in the morning. Along with the vitamin D it provides comes a natural response in your body that is shown to lift your mood.
Sunlight can also reduce the level of fatigue you feel when forced to look at a computer screen all day. With all these benefits, it's worth taking the time to figure out how to bring more sunlight into a room.
Longer Productive Hours: People have more energy to work when exposed to natural light instead of working under artificial ones. There are plenty of studies to back it up. You'll have more energy to do your chores, finish work, and spend time with your loved ones. It simply goes to show how using daylight as a primary light source could enhance productivity for you and your entire family.
Mood Lifter: When you allow sunlight to stream freely through your windows, you'll instantly feel better and calmer. That's because a positive mood is often associated with great daylighting. It helps aid depression, anxiety, and even laziness that homeowners can feel in a dim home. This is all thanks to a happy hormone called serotonin, which is stimulated by sunlight.
Gain Better Vision: Our smartphones and fluorescent lights have the tendency to cause eye strain, which can cause frequent headaches, eye soreness, and fatigue. You can avoid all these unwanted eye issues by using natural room lighting when reading books, finishing household chores, and reducing the use of artificial lighting. The use of daylight in everyday activities also helps the eye produce dopamine, which is essential in healthy eye development.
How To Bring More Natural Light Into Your Home
There are several ways to boost the natural light in homes. Some are as obvious as installing more windows, either with skylights or new combination windows. At the same time, other methods require some creativity, like decorating with reflective surfaces and including lighter colors in a space. Start with one and keep trying new techniques until your home is lit up from sunrise to sunset. Here are our top ten tips on how to get more natural light into a room: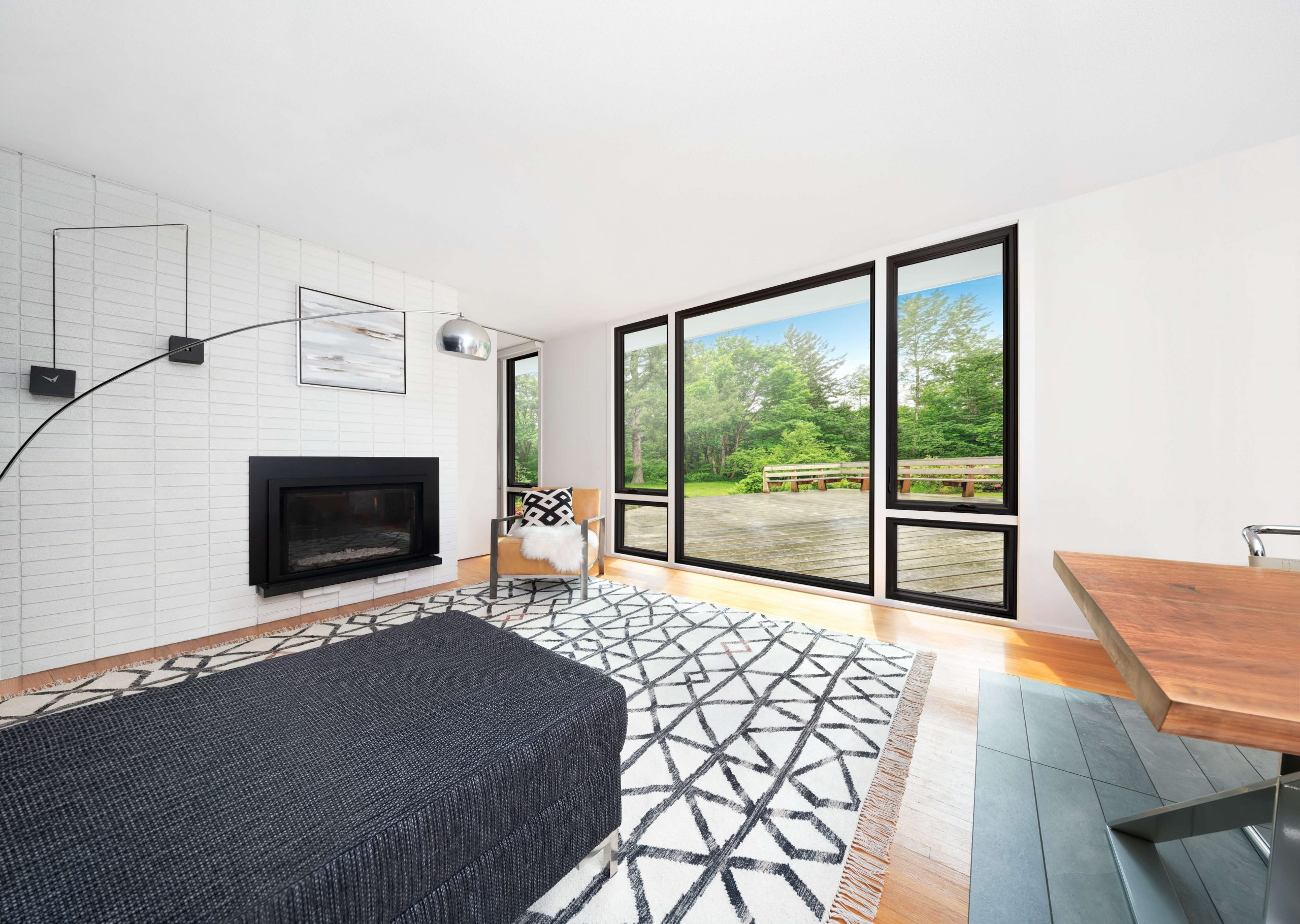 Add Or Replace Windows
The first step on how to get more light in a room should be to ensure you have adequate windows. The following tips for spreading light around a room won't do much good if the sunlight doesn't have an entry point. Adding or replacing windows with updated designs can influence your interior design in a major way.
Beyond adding natural light, windows can bring in the views around you and act as a design element unto themselves. Replacement windows are a great way to update your home as they combine both form and functionality through lighting, ventilation, and energy efficiency.
Asher's Replacement Windows
Asher Lasting Exteriors can help you make the most out of your windows through our replacement windows services. We are proud to be an installer and distributor of Renewal by Andersen windows, one of the top-quality window choices for residential homes. Their windows have such a sturdy material of Fibrex that allows a narrower frame, thus producing more glass area for more natural light!
Check out the latest in modern window designs to see how our window replacements can go beyond adding light to improve your home's interior design.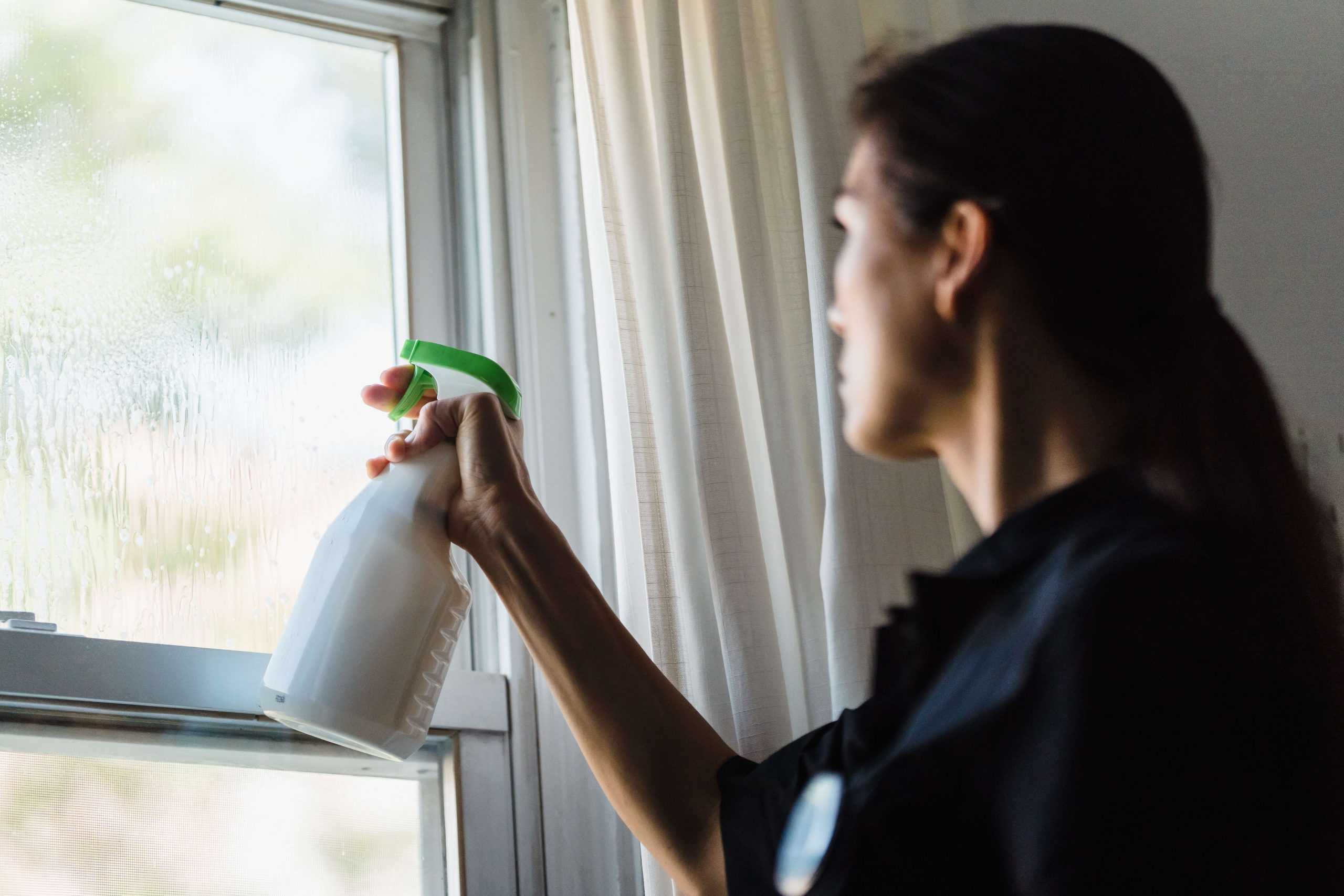 Window Cleaning & Maintenance
Here is a quick DIY task on how to add natural light to a room that takes nothing but time and a bit of elbow grease. It can be hard to tell when we need to clean the windows because we're always looking through them and not at them.
The majority of homeowners only clean their windows once or twice a year, but if you're dealing with frequent storms, you may want to increase that number. Cleaning your windows and window screens is the most effective way to increase the amount of natural light your house takes in.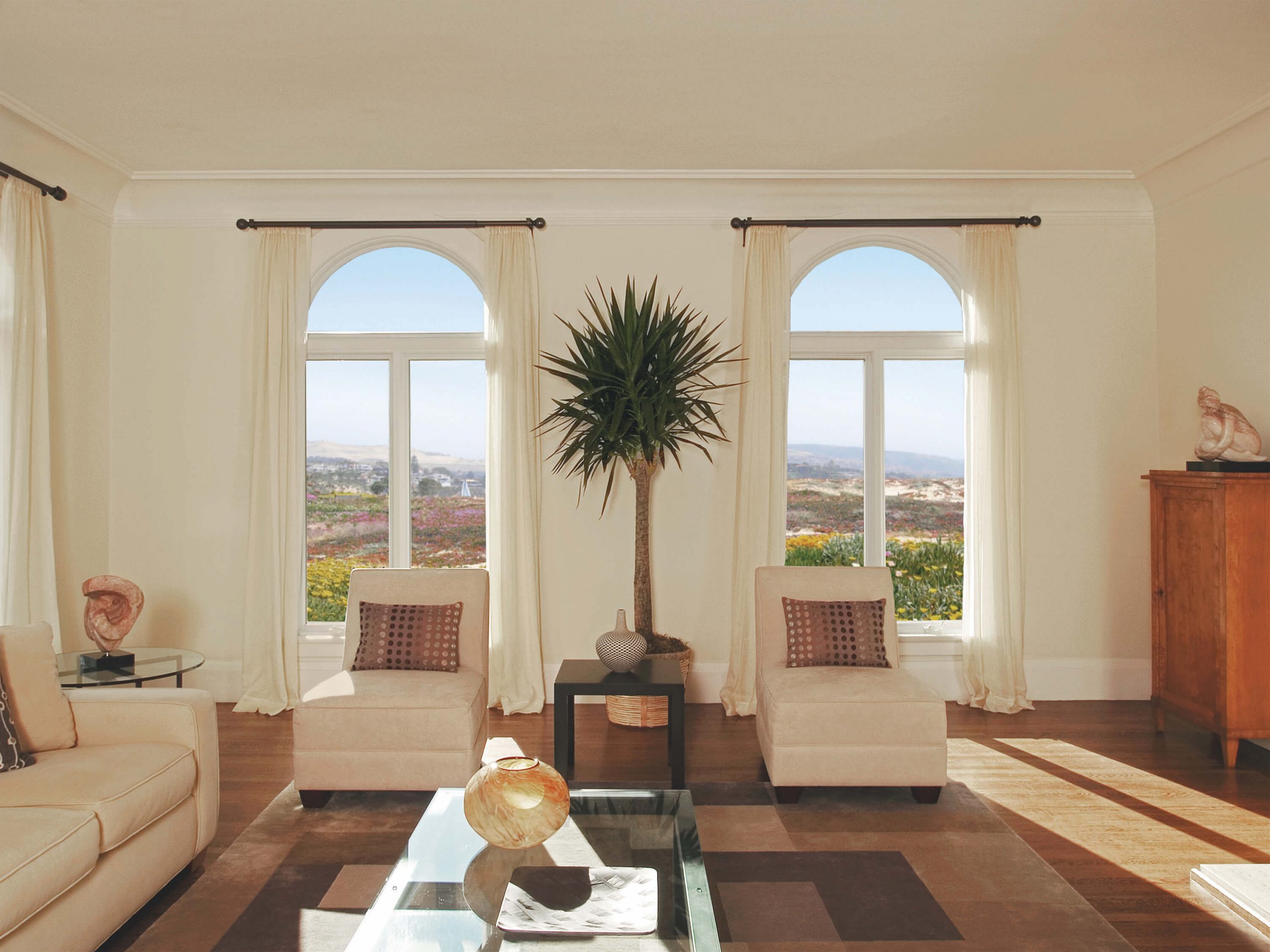 Dealing with stubborn windows that won't come clean? It may be time for a window replacement from the experts at Asher. 
Replace Curtains With Sheer Curtains
Curtains are a great way to accent your windows and tie them into the home decor you have established. However, if your curtains are too heavy or dark in color, they can limit the amount of natural light your window lets in.
Replacing your heavy curtains with sheer curtains is the best way to maintain your privacy while still letting light shine into your rooms. Utilizing a sheer drapery and slatted blinds will give you the maximum control over your home's lighting while still keeping the original aesthetic.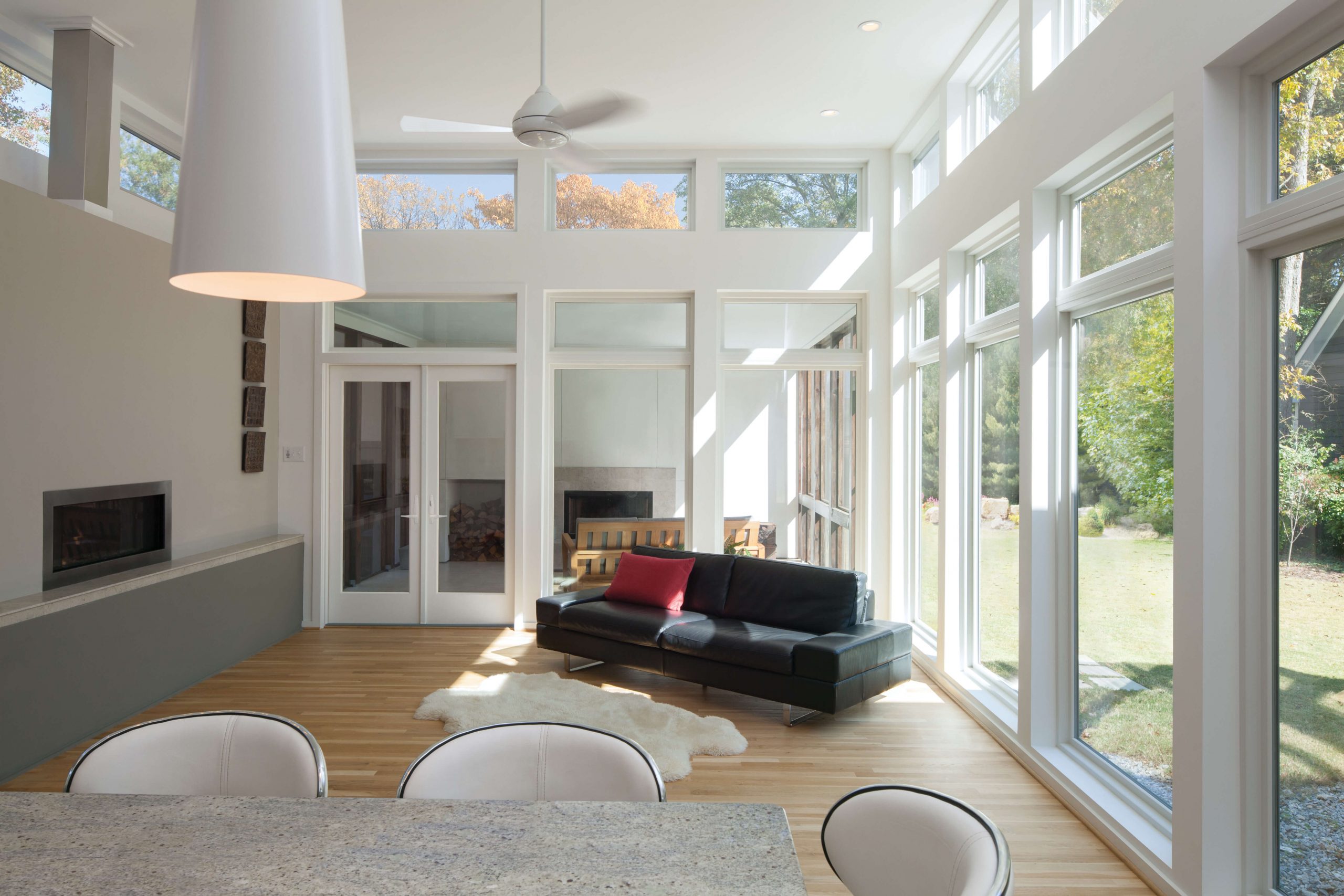 Paint Walls With Light Colors
Whether you learned it in science or art class, the fact remains the same, lighter colors reflect light better than darker ones. This means the same four-windowed room painted dark blue will look dimmer than if it were painted light gray.
The same can be said of if you paint the ceiling a dark color. Most homeowners choose to do a few shades lighter than the walls to make the room seem taller and full of light. You can take the principle further by painting with satin or semi-gloss paint to reflect the incoming light better.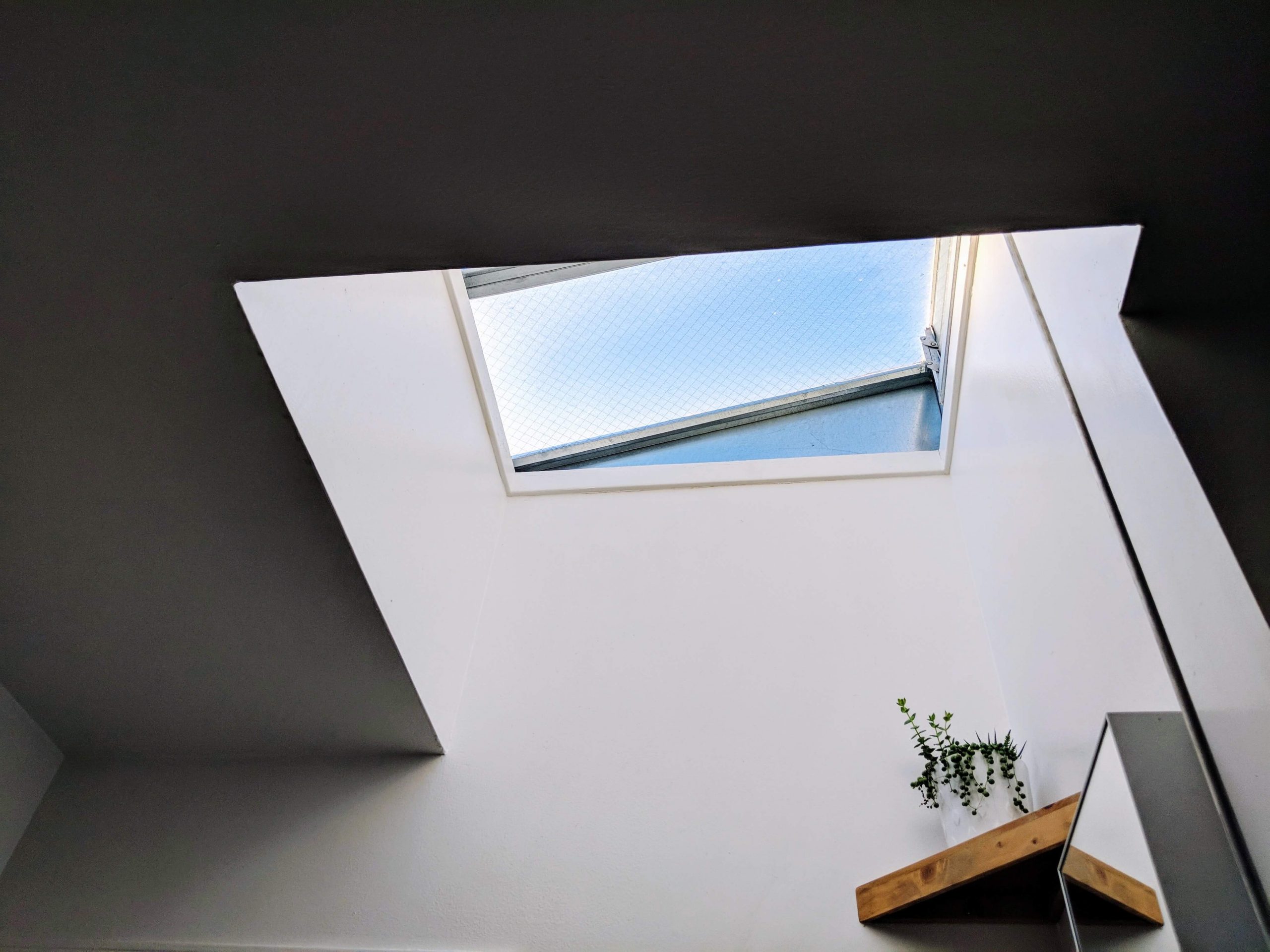 Install Skylights
The ideal natural light window is the one that faces the sun most of the time, a skylight. They are most commonly installed in high-traffic areas like hallways, living rooms, and bathrooms. With a ton of shapes and sizes to choose from, you can create some truly unique features in any home. However, since installing them involves cutting a hole in your roof, we recommend hiring a professional to get the job done right.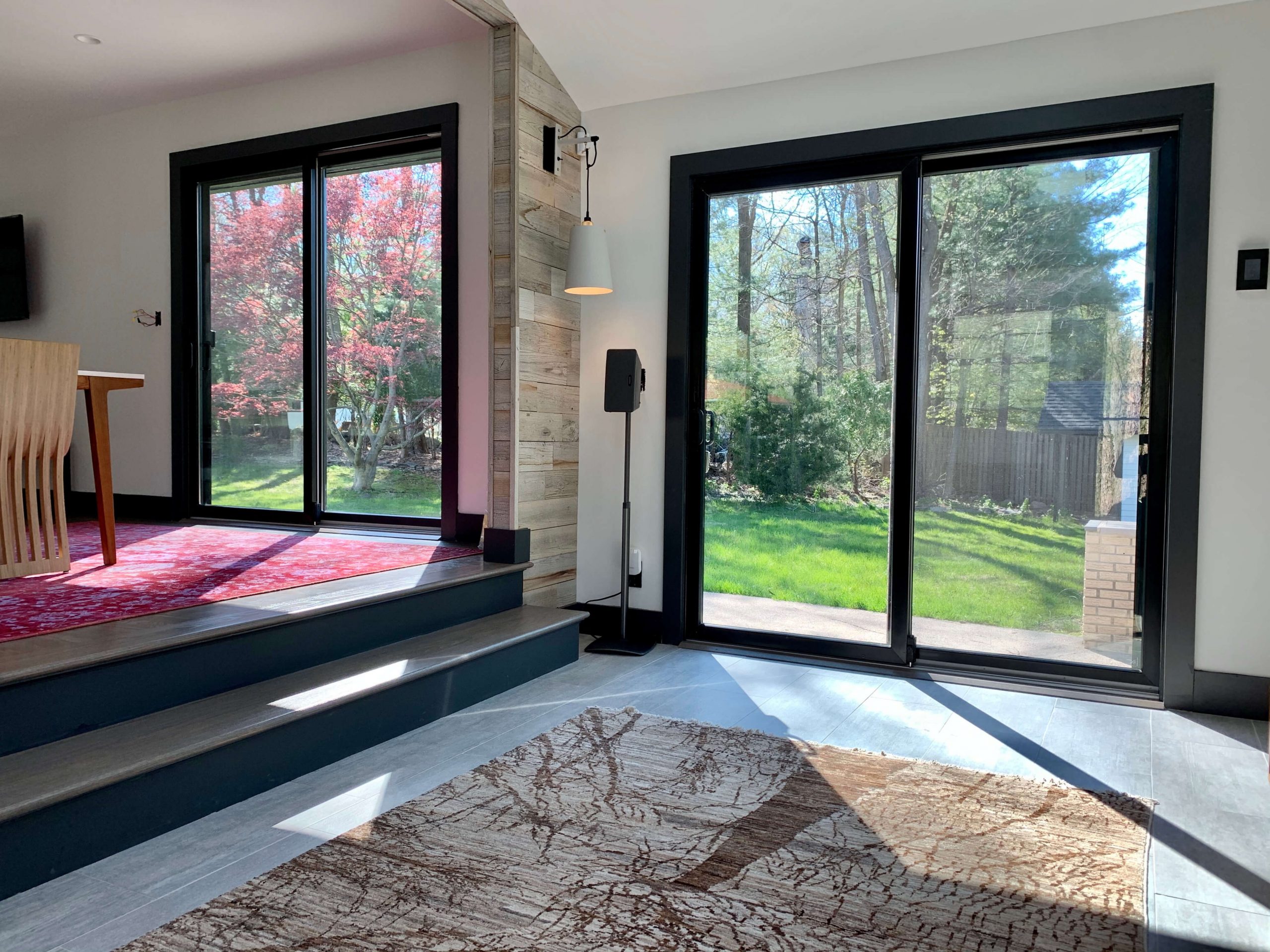 Add or Replace Patio Doors
Replacing old doors in your home is a great way to boost your energy efficiency, security, and natural light. Whether it's fitting your front entrance door with a small window accent or replacing your patio door with a sliding glass door, both can greatly improve your lighting.
For homes without patio doors, there may be an option to open a wall to a small patio or deck area. It's a large project to undertake but one that will improve your quality of life and the value of your home for years to come.
Asher's Patio Doors
Replacing your doors is one home improvement task with a strong return on investment. Asher is here to help you find the best exterior doors to battle the cold weather, improve security, and add more natural light to the home. Explore the many options for patio doors on our website or by visiting our showroom.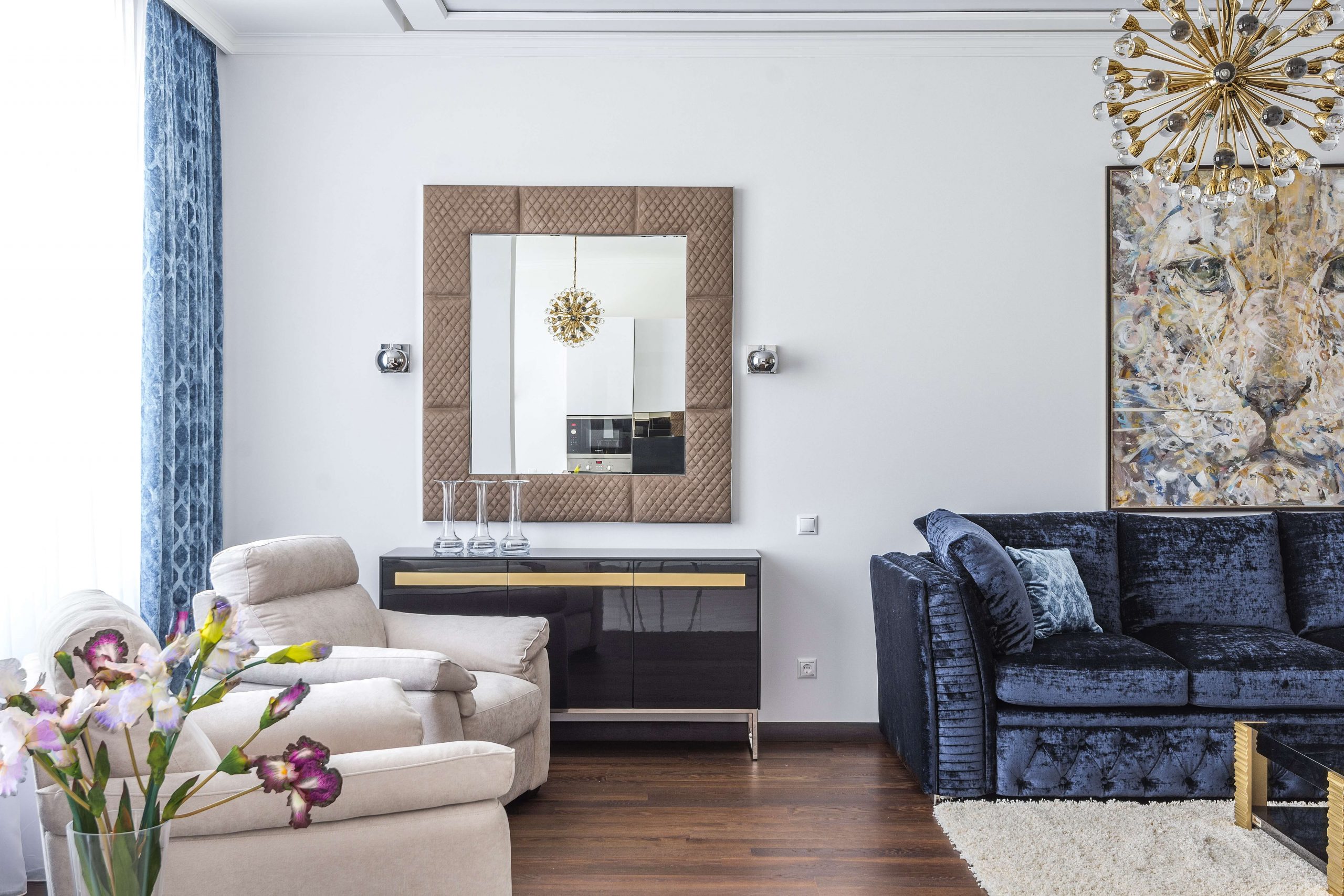 Decorate With Mirrors
It's a trick used in restaurants across the world, but utilizing mirrors not only makes your room feel bigger but also gives a lot of natural light. Decorative mirrors are great for entryways and bedrooms where people are often putting the finishing touches on an outfit before leaving the house.
Few consider how they could be used throughout the rest of the home, such as in photo frames, light fixtures, cabinet hardware, and other highly reflective surfaces. Each tiny surface comes together to bounce the light around your home and make your space feel brighter.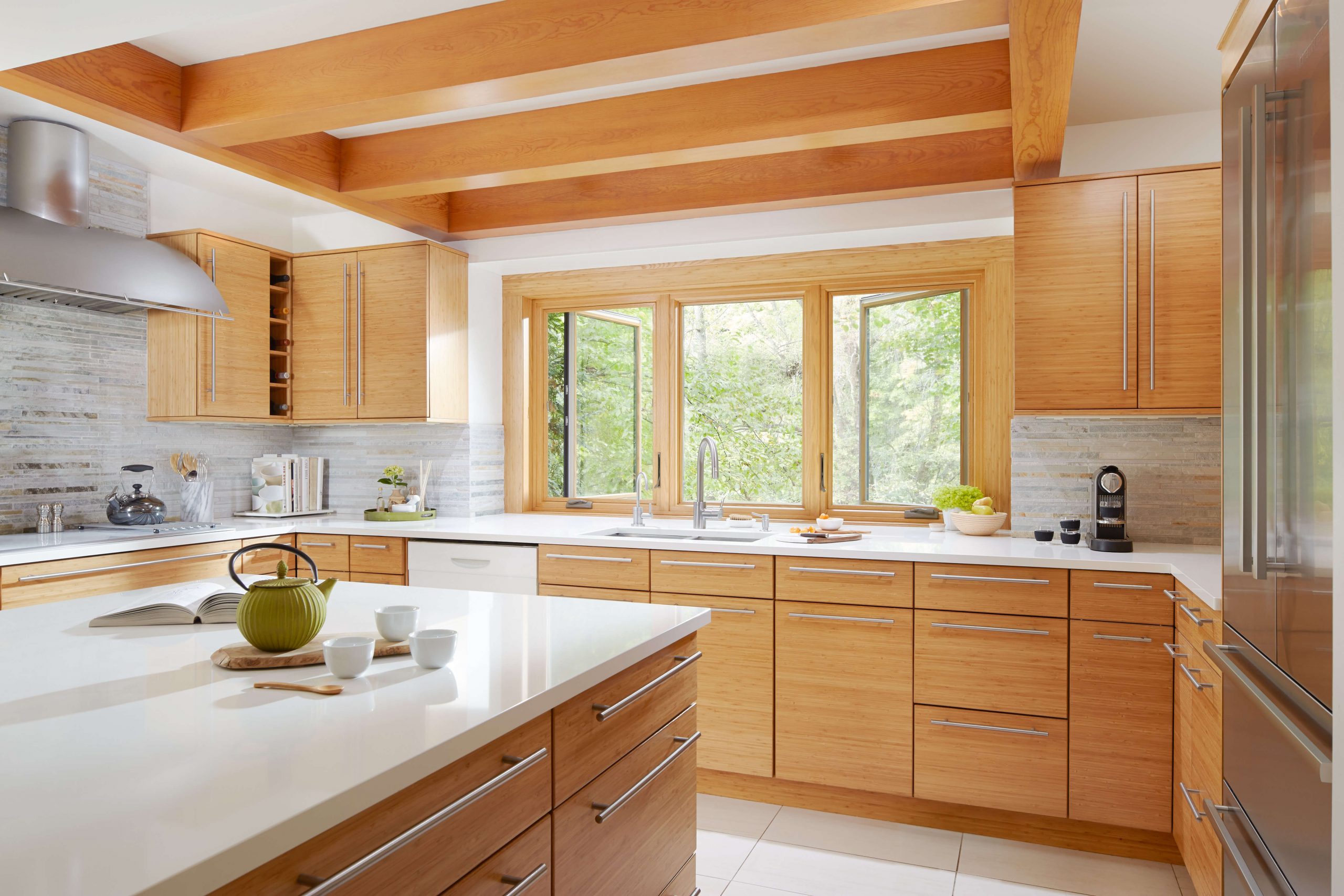 Incorporate Reflective Surfaces
Similar to the light color pallet used to brighten your walls, your tile flooring and countertops are great places to utilize light paint colors for reflection. Wood, ceramic, or stone floors can be polished regularly to get the most out of your home's natural lighting. Kitchen and bathroom backsplashes are also ideal for high gloss ceramics like the popular subway tiles in modern home designs.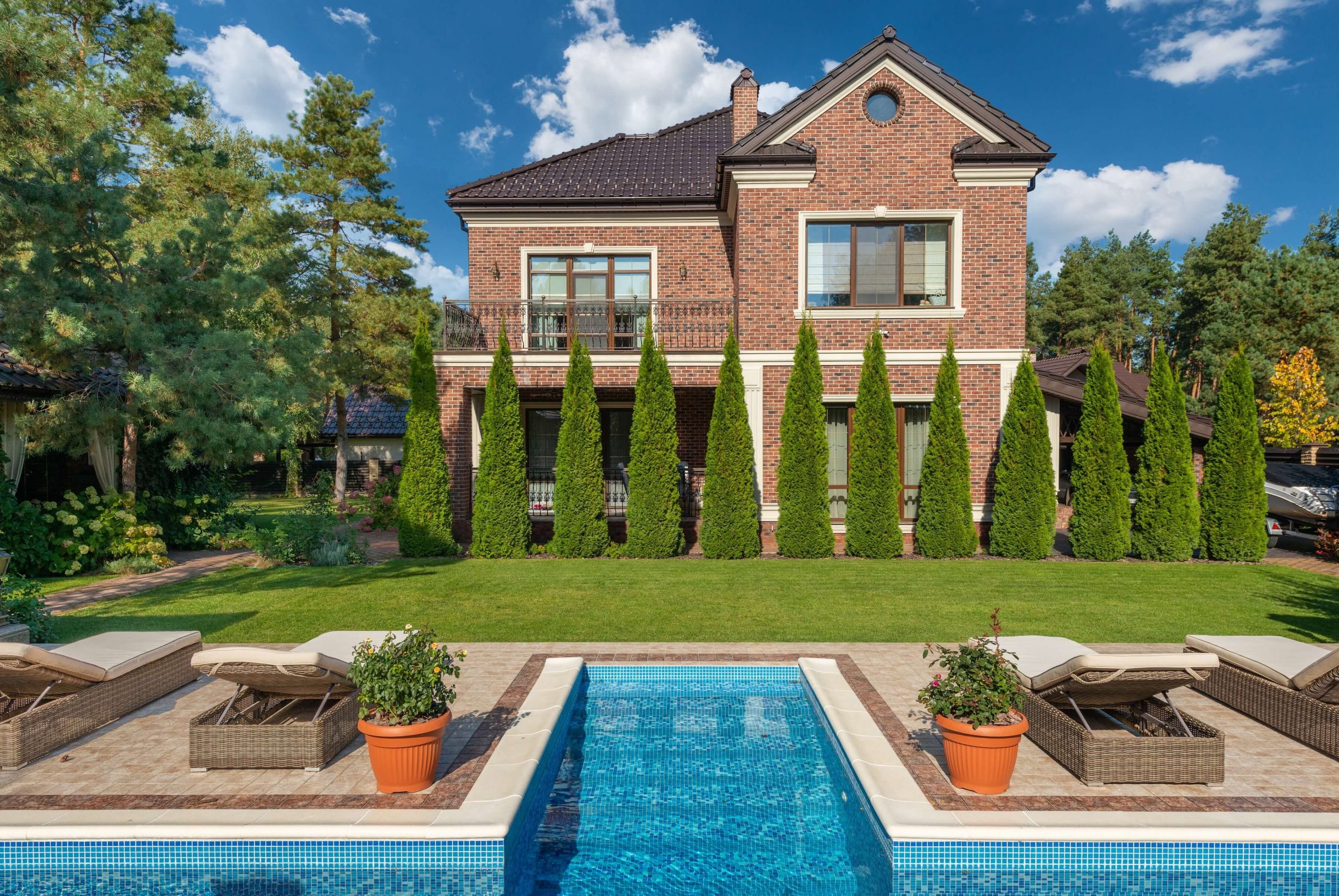 Ask our experts how to bring more light into a room for the best recommendations on window design in the area. 
Remove Objects Blocking Natural Light
Landscaping is a great way to boost your curb appeal, but the time comes when the overgrown trees and bushes start to diminish the light entering your home. It's another great opportunity for a DIY solution on how to increase natural light in a room.
Grab your gardening shears and a hedge trimmer to tame the bushes and reclaim your sunlight. If you have trees that seem too overbearing, it may be time to replace them with lower-growth perennials or shrubs to keep the light pouring in.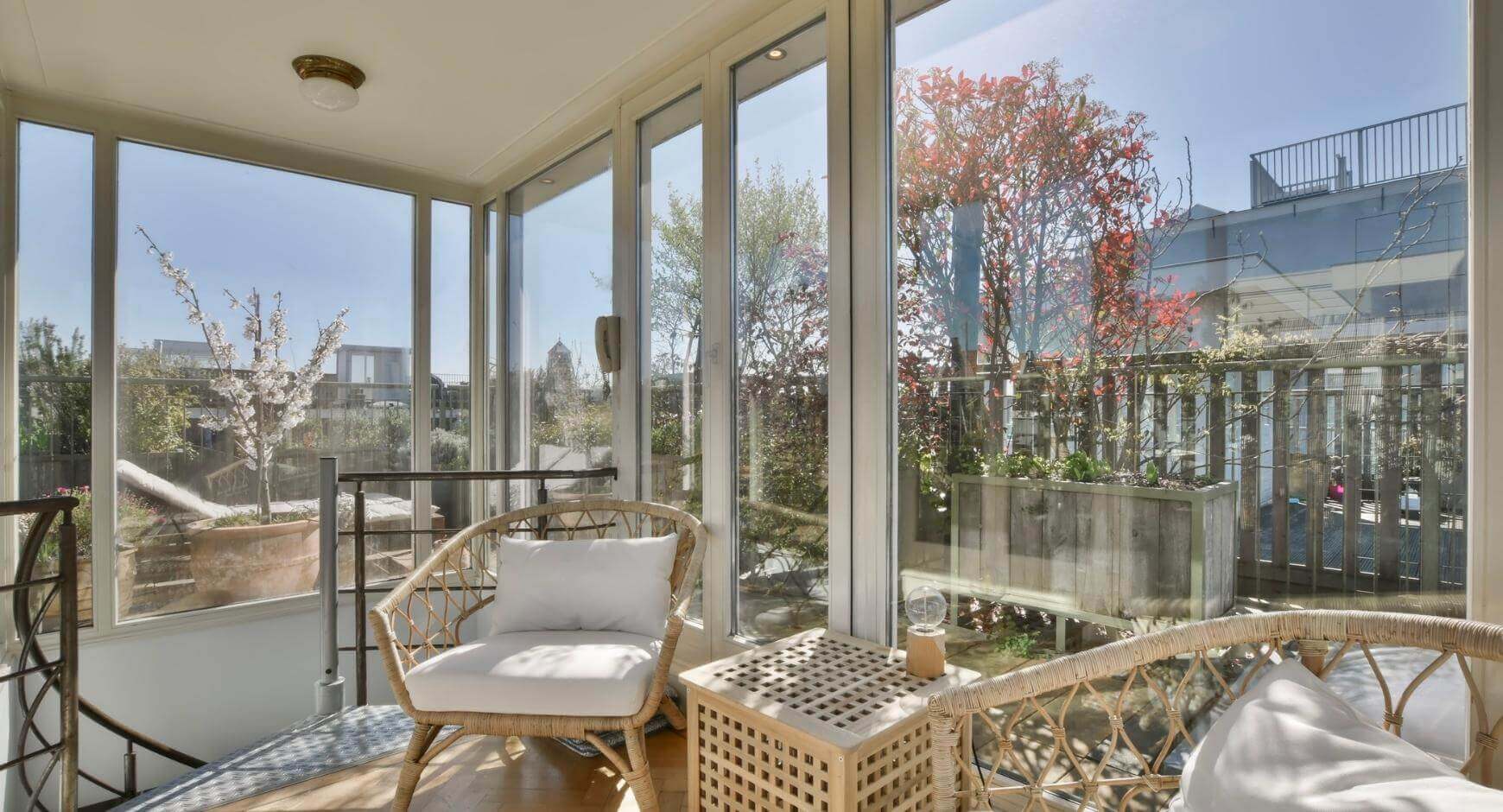 Create A "Sunlight Room"
A sunlight room, or sunroom, is an open room with natural light pouring in from all angles. It can be a large family room or a simple reading nook as long as the purpose is to gather as much natural sunlight as possible. Decorate it with lots of plants or unique furniture to make the room as relaxing as possible. Let your imagination run wild, or take a page out of these modern sunroom ideas to create your ideal home oasis.
Replace Your Windows With Asher Lasting Exteriors
We hope that these ten tips on improving your home's natural lighting have given you some guidance on how to get more natural light into your home. Whether you're renovating or starting from scratch, our experts are here to help every step of the way. Contact us with any questions you may have about windows, shades, awnings, patio doors, or any questions you might ask a contractor.
Since 1974, our family-owned company has worked with thousands of satisfied customers and has become one of the Eau Claire area's top choices for homeowners seeking exterior home improvements. For more expert home improvement tips and advice, explore our blog, or come on down to the showroom to see how quality windows can truly change your living space.