Gutter guards can define your home care routine and, ultimately, the longevity of your roof. Compare the best types of gutter guards to find your solution.
If you hate cleaning out gutters, you're not alone. All that grime and mess is unpleasant to deal with (not to mention tedious). It's no wonder you're looking for information on gutter protection. Unfortunately, outdoor debris builds up fast and can cause gutters to clog and prevent good rainwater drainage. On top of being an inconvenience, the flooding of interior rooms and walls can quickly burn a hole in your pocket.
Gutter guards are the perfect solution. We're going to compare the specifications and benefits of three of the best gutter guards to make life easier for you. By the time you finish reading this guide, you'll be ready to confidently make an informed choice on the best gutter protection product for your home. These are: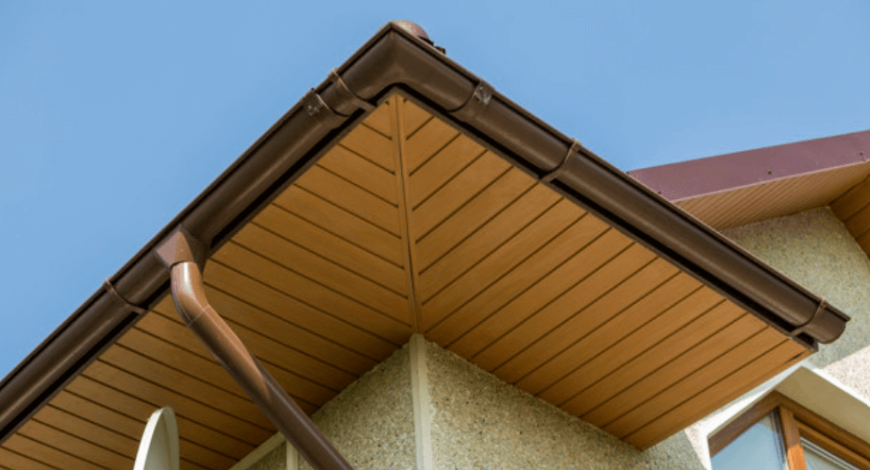 What Are Gutter Guards? 
As the name suggests, gutter guards shield your gutters from debris. They keep your gutters functioning correctly and prevent all sorts of structural damage. Because this product is so essential to protecting your home's structure, it's in your interest as a homeowner to know about them. Let's consider their primary functions:
A good gutter shield channels water away from the roof. This way, it doesn't seep into the interior or foundations
They cover the gutter to prevent debris from falling in and building up over time
Gutter shields prevent the pooling of water and ensuing blockage
A properly installed gutter guard can prevent costly damage to ceiling boards, bricks, plaster, and rot in roof beams. A gutter shield has many advantages:
Helps maintain your gutters, saving you time and money
Protects your roof from leaks and water damage
Protects your gutters from rust and corrosion
Deters against disease-inducing droppings from nesting animals
The 4 Types of Gutter Guards
Not all gutter guards are created equal – or even with the same materials. Gutter styles have their own distinct features and benefits. Ask our experts which style may be best for you.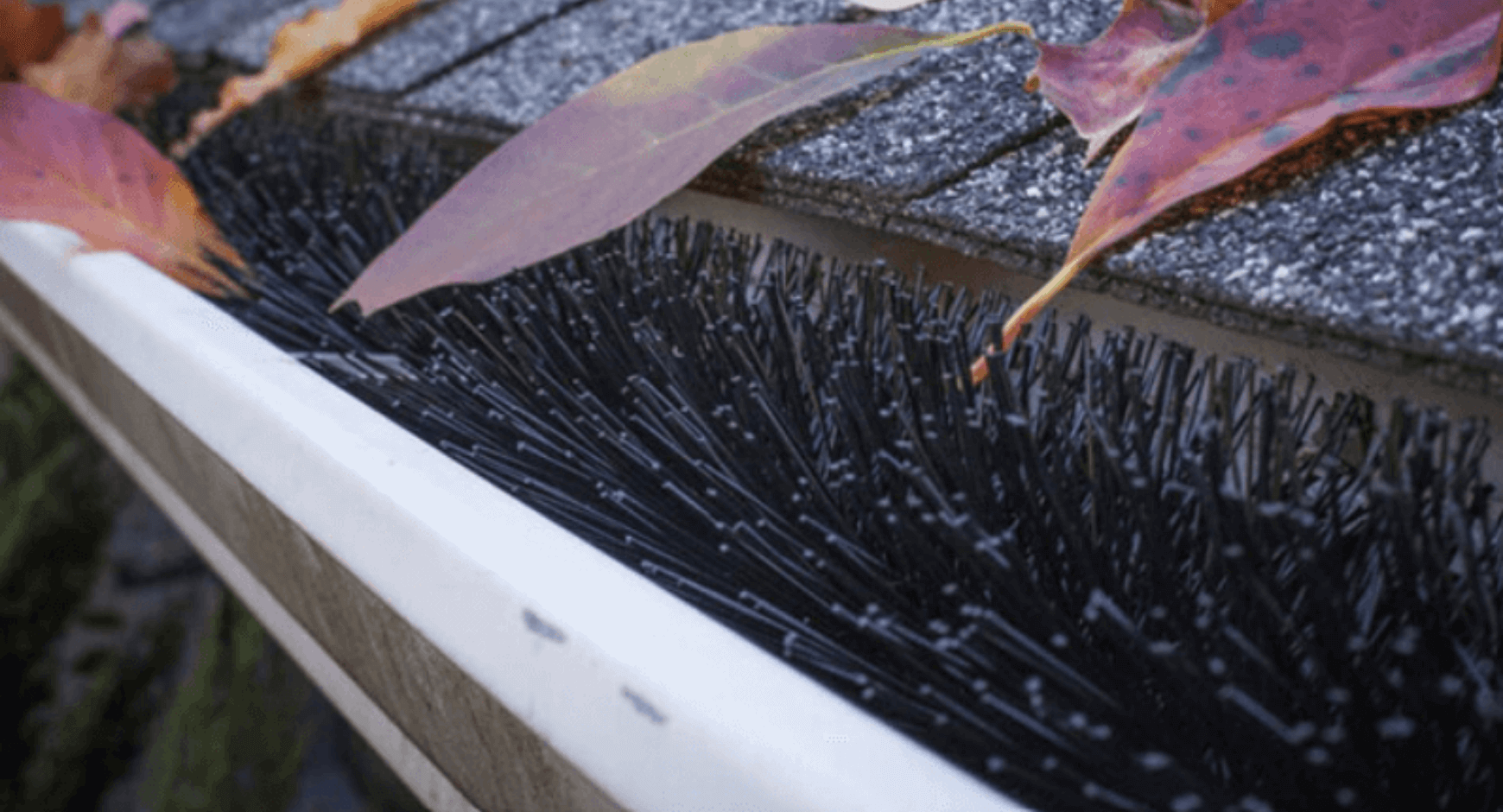 Brush Gutter Guards
A bristle gutter guard looks like a large circular brush. The bristles are made from either stainless steel wire or UV-protected plastic. The guard fits inside gutters and pipes and captures debris while allowing the flow of water.
Further factors to note:
They are used in houses that have downpipes to prevent ascending rats
A bristle gutter guard is suited to homes with roof valleys and junctions
Comes in standard lengths that can be cut into specific sizes
Can be bent to any angle desired, which is convenient
Easy to install and simple to take out for occasional maintenance
They are great for new homeowners and DIYers on a tight budget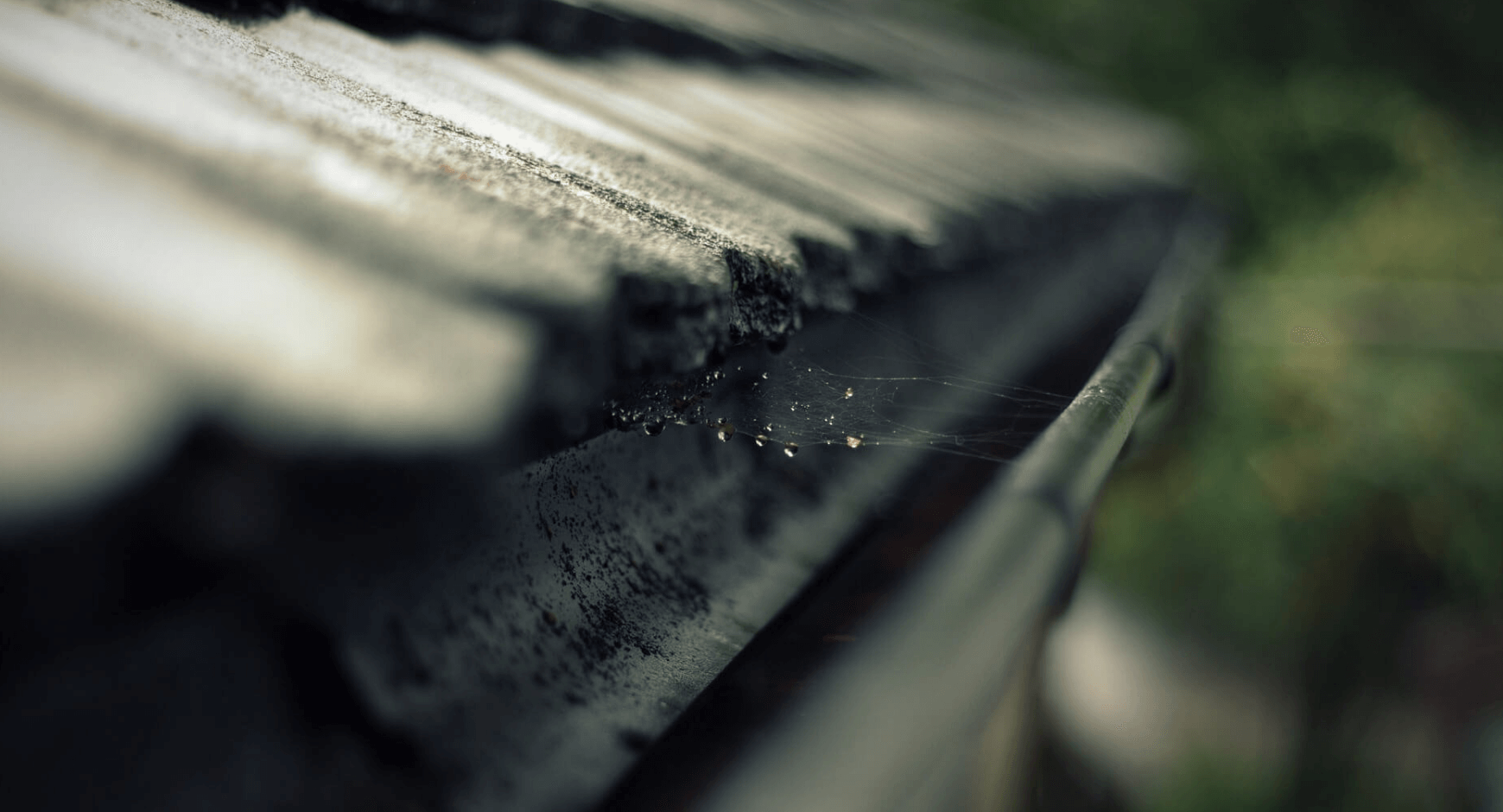 Foam Gutter Guards
Foam gutter guards are made from UV-protected filter foam inserts that slide into the gutter and rest in its curve. Water can easily penetrate the foam cells while debris is blown away by the wind. Some of its features include:
Easy installation by new homeowners
Fits in snugly with no messy screws or glues
Ideally suited to homes with round gutters
Highly affordable for those on a budget
Long-lasting and durable which makes it cost-effective
Can be cut to fit any custom size
Very low overall maintenance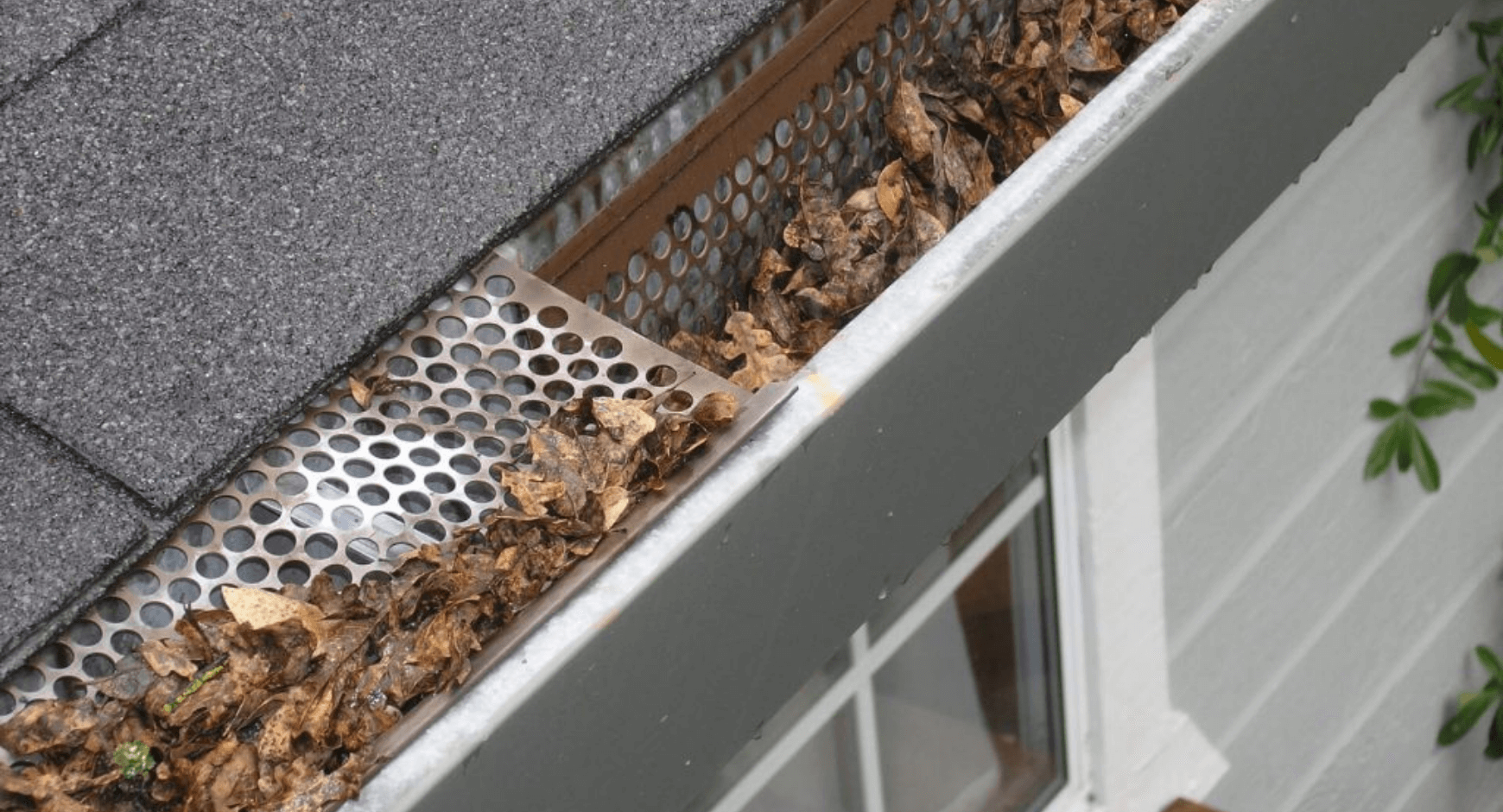 Gutter Screens
Gutter screens can be made from plastic or metal and are either bent to fit inside the top of the gutter or designed to clip onto standard gutters. They are useful, but they do come with both pros and cons:
Gutter guard mesh screens are good at keeping out leaves – but not seeds or pine needles
These screens require occasional cleaning, which may prove difficult with some of the installation types
The plastic versions can become brittle over time and need replacing
One style, known as reverse curve gutter guards, protrudes in a curve over the gutter
This makes them vulnerable to damage from the elements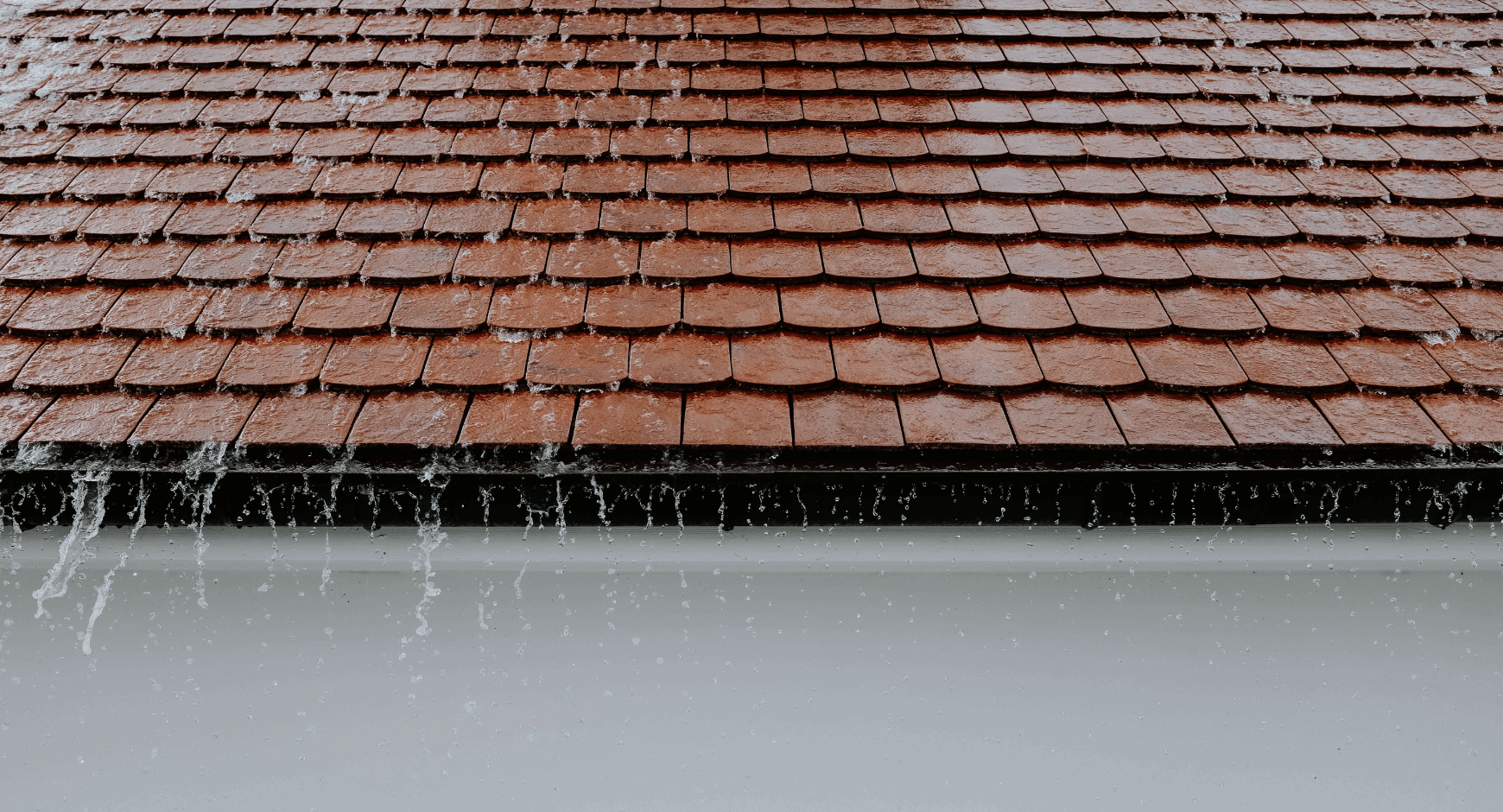 Micro Mesh Gutter Guards
Micro mesh gutter guards are similar to gutter screens but are usually manufactured from either steel or aluminum, with only some models sporting plastic frames. You should opt for the aluminum frames since the plastic ones warp over time.
Some notable features:
A very fine grid size will keep out most small debris and offer great gutter protection
Considered one of the best types of gutter guards
They usually come with a warranty
They are typically professionally installed
Gutter guard prices may cost more than DIY options
Size variations protect from every type of clogging
Top 3 Best Gutter Guards
There are a number of gutter guard brands, but which is best? Let's compare our top picks.
Our first two are the Gutter Helmet and LeafGuard systems, both of which are surface-tension designs that allow water to run off them. Our third pick is the LeafFilter which is a micro-mesh gutter guard that efficiently captures falling debris.
Whether you're comparing LeafGuard vs. LeafFilter, Gutter Helmet and LeafFilter, or all three, let's dive into some answers.
Gutter Helmet
This is by far our strongest front runner for the best gutter guard system title. It provides excellent gutter coverage and has a ribbed surface that quickly diverts rainwater away from your home. It also has a patented nose-forward design, heavy-duty mounting, a lifetime warranty, and favorable online reviews.
Pros:
Strong, durable, and high quality
Low-maintenance
Keeps out large and small debris, and fulfills its function well
Cons:
Needs to be professionally installed
May cost more than lower quality gutter guards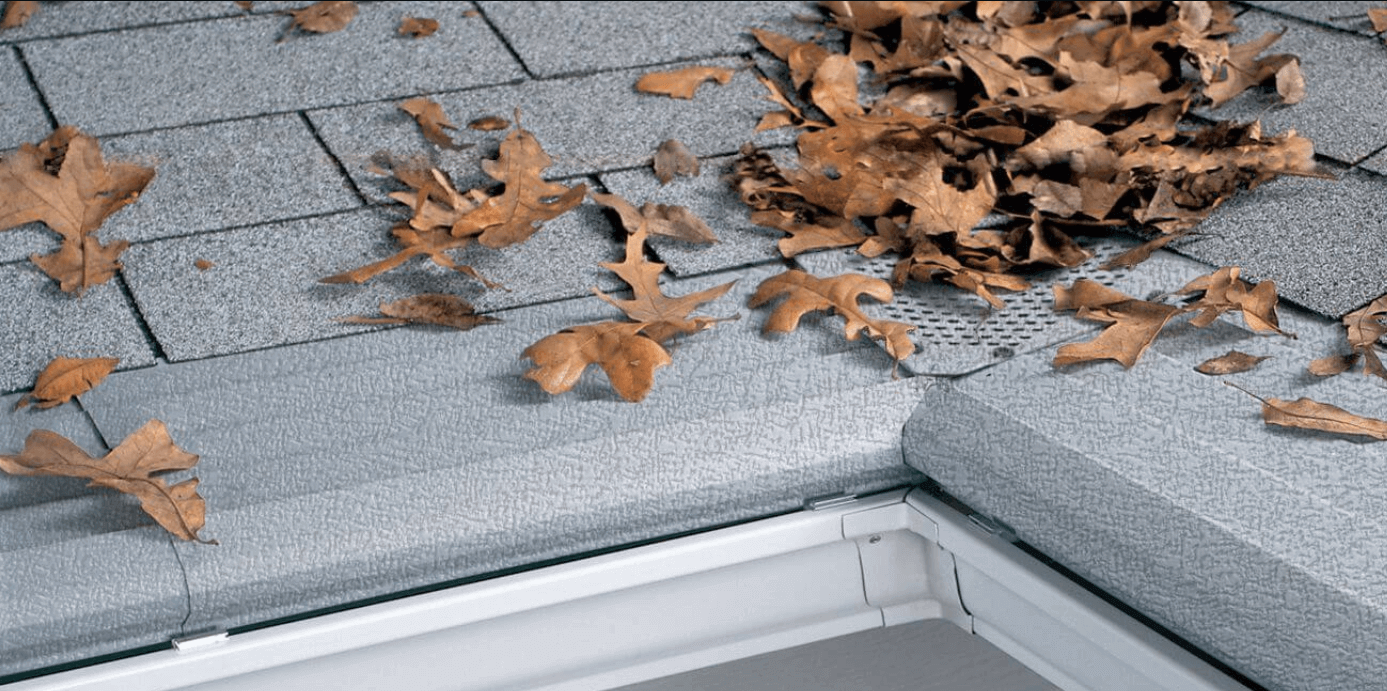 Gutter Helmet costs are determined by various factors:
The size and shape of your home
The angle of the roof
The total footage of existing gutters
The condition of the roof
The effort required to access
At Asher Exteriors, gutters are our specialty. Learn more about Gutter Helmet and see it in action to understand why it's the number one gutter guard system on the market.
LeafGuard
In a LeafGuard vs. Gutter Helmet contest, LeafGuard may not win, but it is a note-worthy runner-up. The metal on these aluminum gutter guards is 20% thicker than the industry standard. Also, the supports are spaced at two-foot intervals to ensure stability and protection.
Pros:
These suit all roof types, which can be convenient
LeafGuard eliminates all debris
It can manage up to 32 inches of rain per hour
Cons:
Additional supports may require professional installation
It may cost more due to custom fitment
Might not be as readily available as other gutter systems
Lightweight brackets may not stand the test the of time
An All-in-one system requires the removal of your existing gutters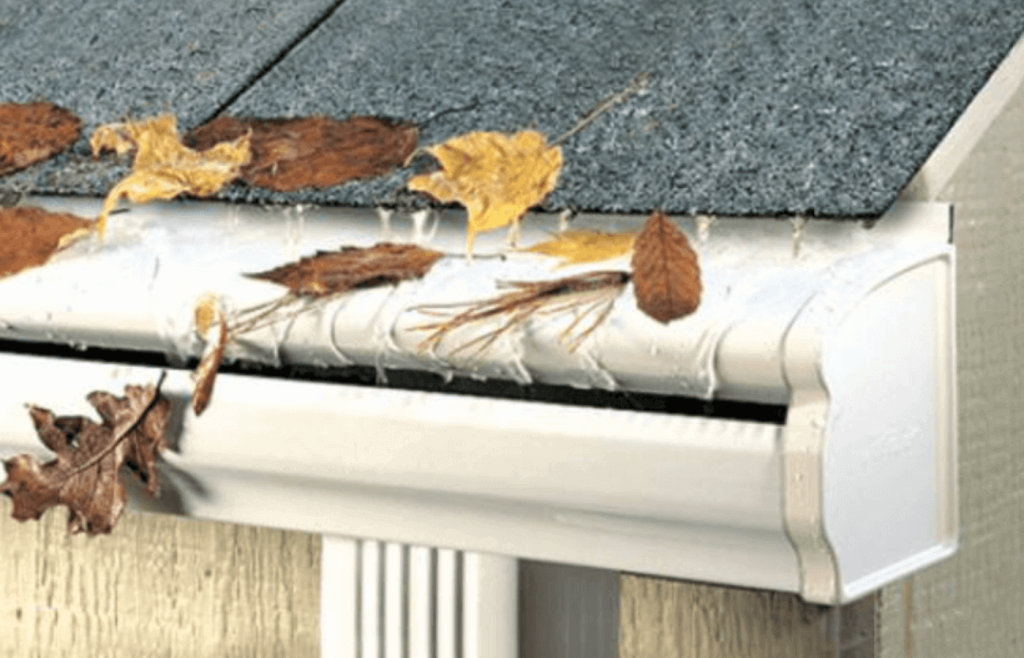 The LeafGuard cost of installation also varies depending on your home's current gutters and other factors. LeafGuard prices range between $7-$10 per foot, or $1400-$2000 for an average-sized home. Let's now consider a few more pros and cons of the LeafGuard gutter system.
LeafFilter
LeafFilter gutter guards are patented 3-piece micro-mesh systems made from surgical-grade stainless steel, which make them corrosion-resistant. LeafFilter guards include a secondary durable uPVC screen frame to support the mesh layer. This explains its durability and clogging prevention features.
Pros:
Easy to install with a low profile design that makes it less visible
Comes with a lifetime transferable warranty
The 275-micron mesh will not allow any debris to pass-through
Cons:
Only available from the manufacturing company
Must be professionally installed by the company
All quotes are subject to an initial at-home inspection
Because it is just a filter, maintenance is required and you still have to climb the ladder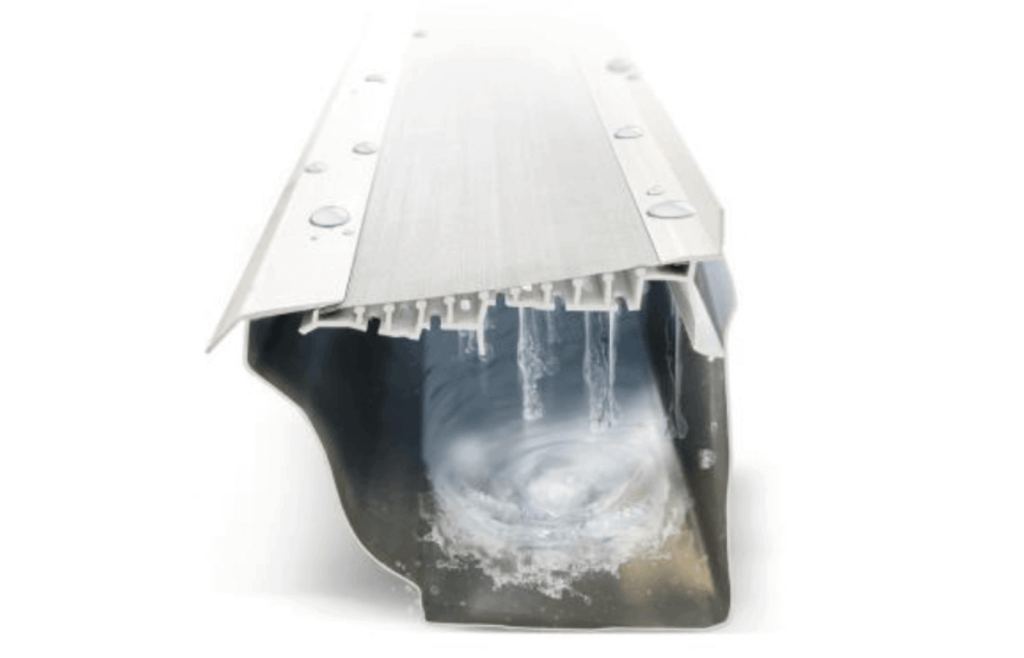 What is the average cost of LeafFilter gutter guards? The installation company will typically provide an at-home inspection and compile the overall LeafFilter cost. Prices can range from $22 to $28 per linear foot, but, as with the other brands, it really just depends on your specific situation.
Tips for Choosing Gutter Guards
To maintain the best gutters, a gutter guard is essential. But deciding if it's time for new gutters and/or gutter guards and choosing a solution is right for you can be difficult. Here are a few helpful tips to consider:
Measure your roof and the total length of all gutters
Decide if the project is suitable for you to DIY
Consider whether your choice will require professional installers
Measure your gutters with a measuring tape. This will give you an idea of how large an installation it will be
If the job is too big, or if you're unsure for any reason, turn to the professionals for advice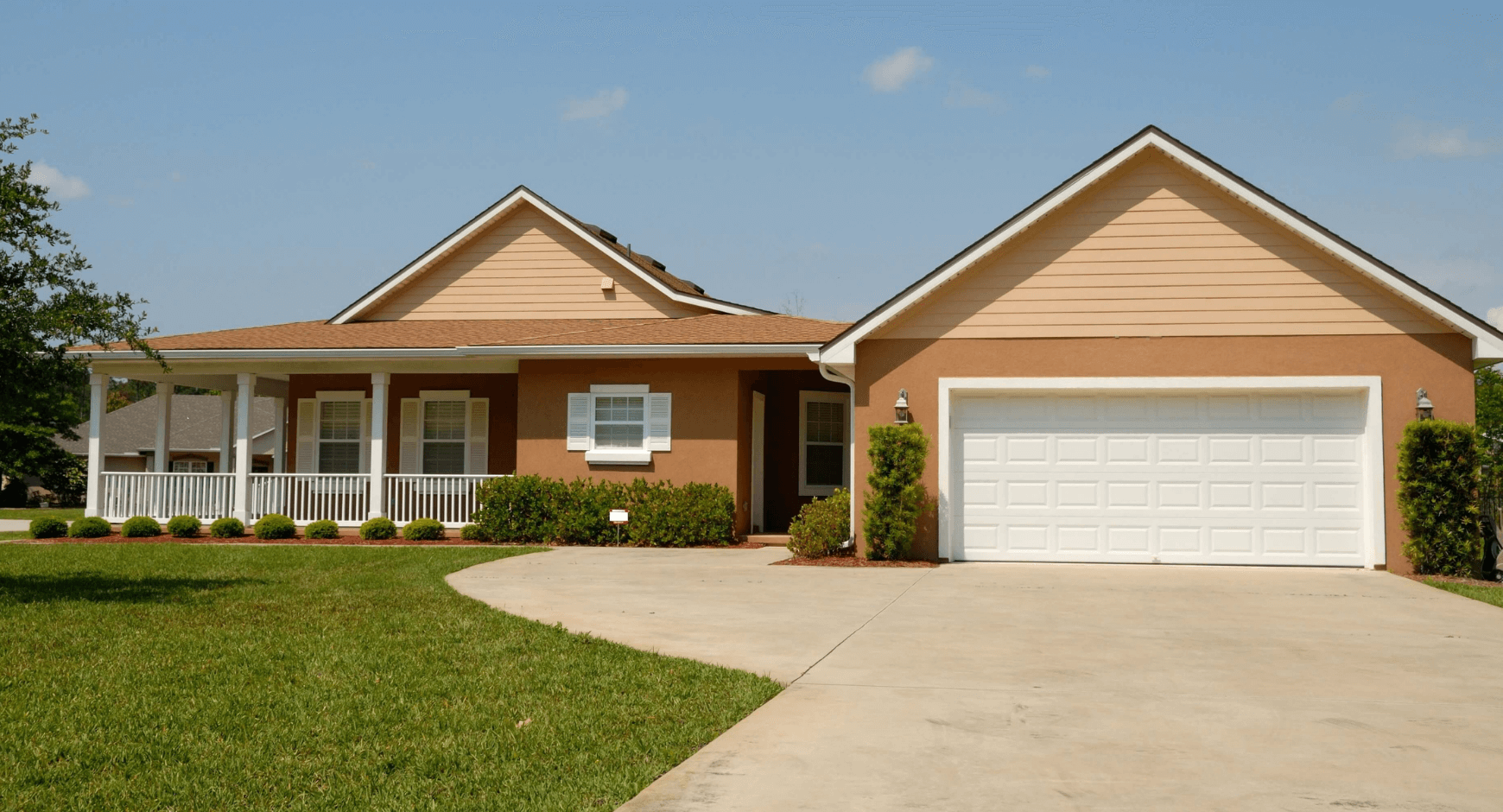 Upgrade Your Gutter Guards with Asher Exteriors
There are clearly many benefits of a quality house gutter guard. It prevents damage caused by rainwater and saves you time and money. You can maintain the value and aesthetic of your home and avoid the hassle of constant gutter maintenance.
However, we've seen how confusing it can be to choose a brand. Do you select a metal gutter guard or a UV Plastic one? A hooded system or mesh system? We have highlighted key features of three, in particular, and the Gutter Helmet tops them all.
If you're in the market for new gutter guards, Asher Exteriors has everything you need. We stock the best types of gutter guards and gutter systems in the industry, so no matter which solution you choose, you can relax knowing you chose a quality product.
Learn more about our gutter solutions and schedule a free consultation today.