Gutters are a common feature on almost any home, meaning that it can be easy to overlook their need and maintenance. But why are gutters important? They are more crucial to your home than you may realize.
While drainpipes can add an aesthetic appeal to your home, they're mainly to help divert rainwater away from your house. This helps prevent mold, water buildup, and potential other damage around your home's foundation. This article will explore more about why gutters are necessary, as well as answer questions such as "Do I need gutters on my house?" and "What's the point?"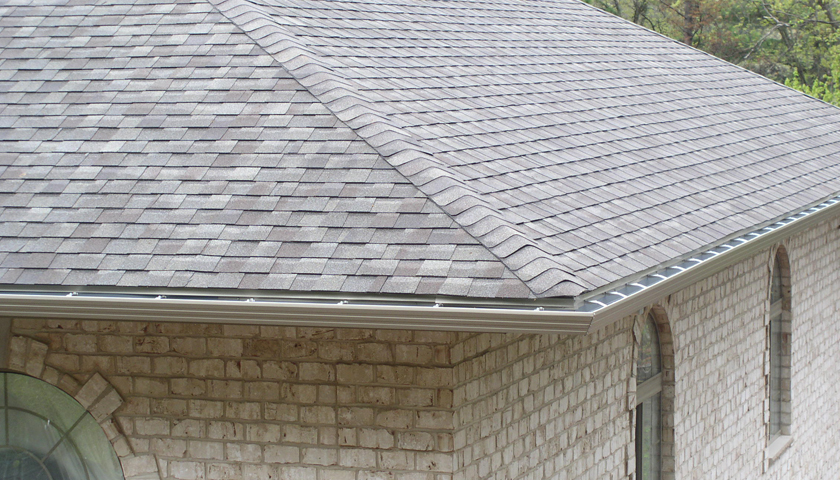 If you need new gutters installed for your home, Asher Lasting Exteriors is here to help. 
What Are Gutters For?
So, what do gutters do? The purpose of gutters on a house is to collect the rainwater that falls onto your home and then divert it away from the house. They hang off of the roof of your home to collect the rainwater that streams down. Then, this water is filtered through the downspouts that carry that water down and away from the house.
If you're questioning, "Do houses need gutters?" the answer is almost always yes. While there are a few circumstances where a house without drainpipes won't harm your home – for example, if you live in an extremely arid or dry climate – for most homes, the importance of gutters is paramount for the longevity of your home.
Are Gutters Necessary? 4 Key Benefits Of Gutters
What is the point of gutters? Besides the many basic benefits they offer, there are many other reasons why seamless drainpipes can provide your home with advantages. A house with no gutters is much more prone to rot, mold, water damage, and many other issues that can damage your home over time.
The benefits of having them are vast, and some other key benefits of drainpipes on homes include that they:
Offer Protection Against Water Damage
Without drainpipes, many homes don't have the necessary protection against potential water damage. Even if where you live doesn't see an exorbitant amount of rainfall, this can build up over time. If this rainwater isn't diverted away from your home, the water will start to damage the foundation of your home. This increases the risk of:
Mold
Leaks
Foundation instability
Structural issues
Issues to your neighbor's property and foundation, especially if you live close by
This water damage may even build up if you don't clean your drainpipes enough.
Help Preserve The Structural Integrity Of The Property
Do I need gutters? If you've just bought a new home or are currently building one, this question may have cropped up for you. One of the reasons why they are important is to preserve the structural integrity of your home. One way to do this is to prevent water damage, as listed above.
However, not only can water damage lead to structural issues for your foundation or basement, but it can even lead to issues with the structure of your roof as well. Drainpipes also help prevent erosion or crawl space issues.
Prevent Landscape Damage
Another issue that may occur without drainpipes is landscape damage. Without controlled water flow away from your home and property, increased water build-up can flood your garden or lawn. While this may seem beneficial in some regard, too much water – especially if you live in a wet climate – can damage your plants and grass.
Also, too much rainfall can create soil erosion and spill dirt and other debris into the street or sidewalk.
Minimize The Risk Of Basement Flooding
Houses without gutters also run the risk of basement flooding. When rain isn't properly diverted away from the home, it will build up and create wet soil near the home itself. Over time, this will start to seep downwards, potentially running the risk of flooding your lower level or basement. Large enough gutters can manage this stormwater and make sure it doesn't harm your home.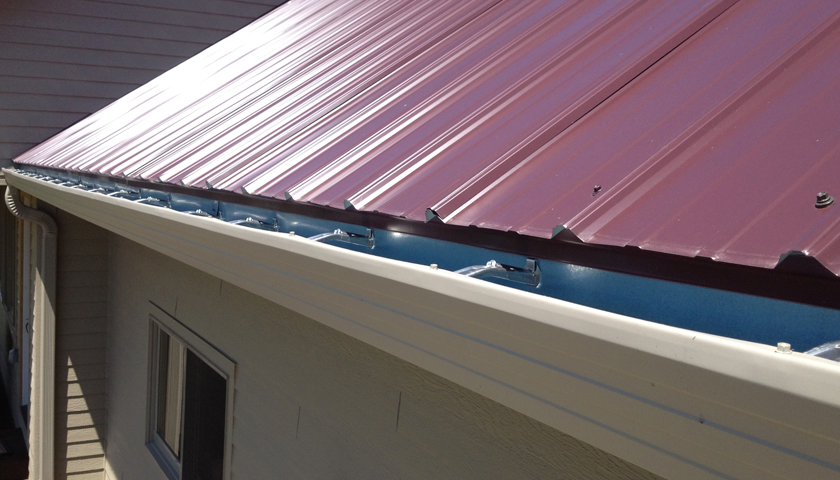 Ice dams may also cause water damage to your roof over time. Asher Lasting Exteriors' Helmet Heat can help protect your home during the winter.
Does a House Need Gutters?
So, do you have to have gutters on your house? While generally they aren't required legally for your home (in some cases, an HOA may require them in order to move in), they are still necessary to prevent the damage listed above.
Even most building codes don't require gutters. However, since most locations have at least a moderate amount of rainfall and aren't entirely dry, they are always encouraged to implement. The benefits will keep your home safe, protected, and stable for the long run.
Some of the best materials to utilize for your home's gutters include:
Aluminum
Vinyl
Steel
Copper
Gutters vs No Gutters: What Would Happen?
The purpose of rain gutters is to protect your home and foundation from the elements. Without them – especially if you live in a wetter climate – your home can become damaged and may lead to costly structural damages down the road. Flooded basements are expensive to fix. Also, the average foundation repair is around $8,000, while gutter installation is only a fraction of that.
Are Rain Gutters Worth It?
So, if you're still questioning, the answer is unequivocally yes. The advantage of gutters far outweighs any disadvantage. The installation and maintenance of them are common household items that homes should always have.
Depending on your home's features, you may even be able to implement an aesthetically-pleasing set that is created specifically for your home's curb appeal and design. Asher Lasting Exteriors can help you craft, install, and explain the benefits of rain gutters for your home in order to protect it for years to come.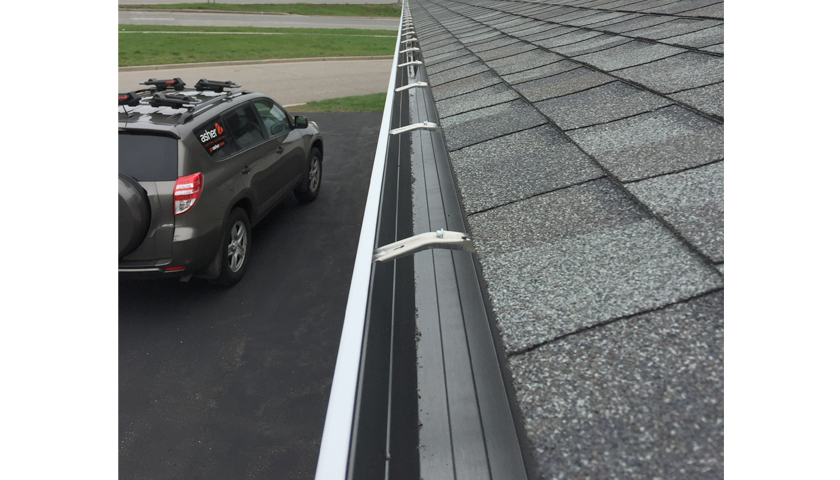 In Western Wisconsin, Asher Has Your Gutter Solutions
If you're still wondering, "Does my house needs gutters?" Asher Lasting Exteriors is here to help. Our seamless fascia style gutters are designed to carry away 33% more water than traditional systems, meaning that your home will stay protected from the elements for even longer.
Our magnum 4"x3" downspouts also divert twice as much water away as traditional downspouts. We only work with the best products and systems, meaning you also get the best care available. Get in touch with us today for help crafting and installing your home's gutter solutions. We will be with you every step of the way to ensure your home stays protected and cared for for a long time.