Protecting your home from the roof to the foundation starts in the gutters. If you're looking to replace your current system, you'll likely be presented with a choice of seamless gutters vs. regular gutters, but what are seamless gutters? Learn everything you need to know about seamless gutter systems and why they may be the right option for your home. 
Most homeowners are aware of the important role gutters play in the longevity of your house by directing water away from your foundation and basement. Fewer may have heard of the growing trend in longer-lasting, and lower-maintenance gutters called seamless rain gutters or continuous gutters.
As their name suggests, they are made to fit your home perfectly, eliminating the leaky seams created by piecing together segmented gutters. They may seem like the obvious choice, but traditional gutters are still around for a reason, so it pays to know all the facts before you buy.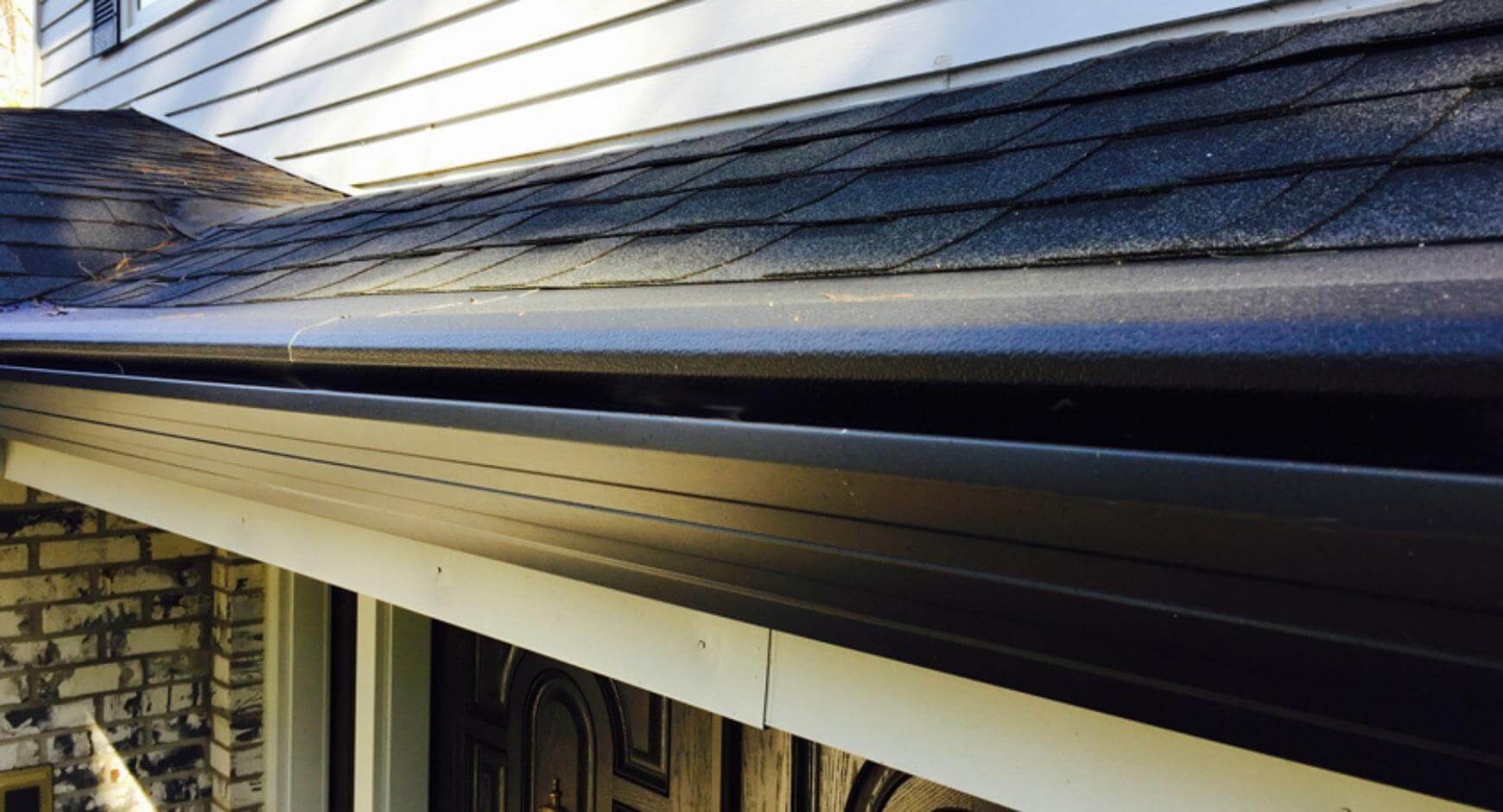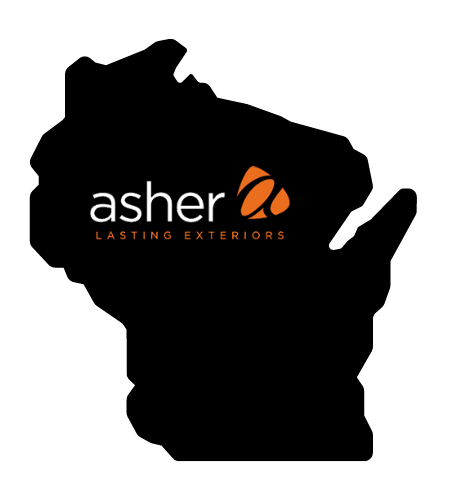 How much do seamless gutters make a difference in your home's exterior? Contact the trusted professionals at Asher Lasting Exteriors to discover how upgrading to seamless gutters can make a lasting impact.
What Is a Seamless Gutter System?
Seamless rain gutters came on the scene in the late '60s when builders started to shape and cut gutters on-site to match a home's exact dimensions. In doing so, they were able to avoid the traditional seams every 10 or 20 feet that can spring leaks and eventually erode your home's foundation. The only joints in seamless gutter systems are at the corners of the roof, where water is directed down and away from the foundation.
They are nearly leak-proof and need little maintenance. The enamel finish never needs painting, and the lack of seams means less debris gets clogged than in traditional gutters. There are a few key defining factors of seamless gutters:
Continuous design only jointed at the corners
Leak-resistant and low maintenance
Longer-lasting than traditional gutters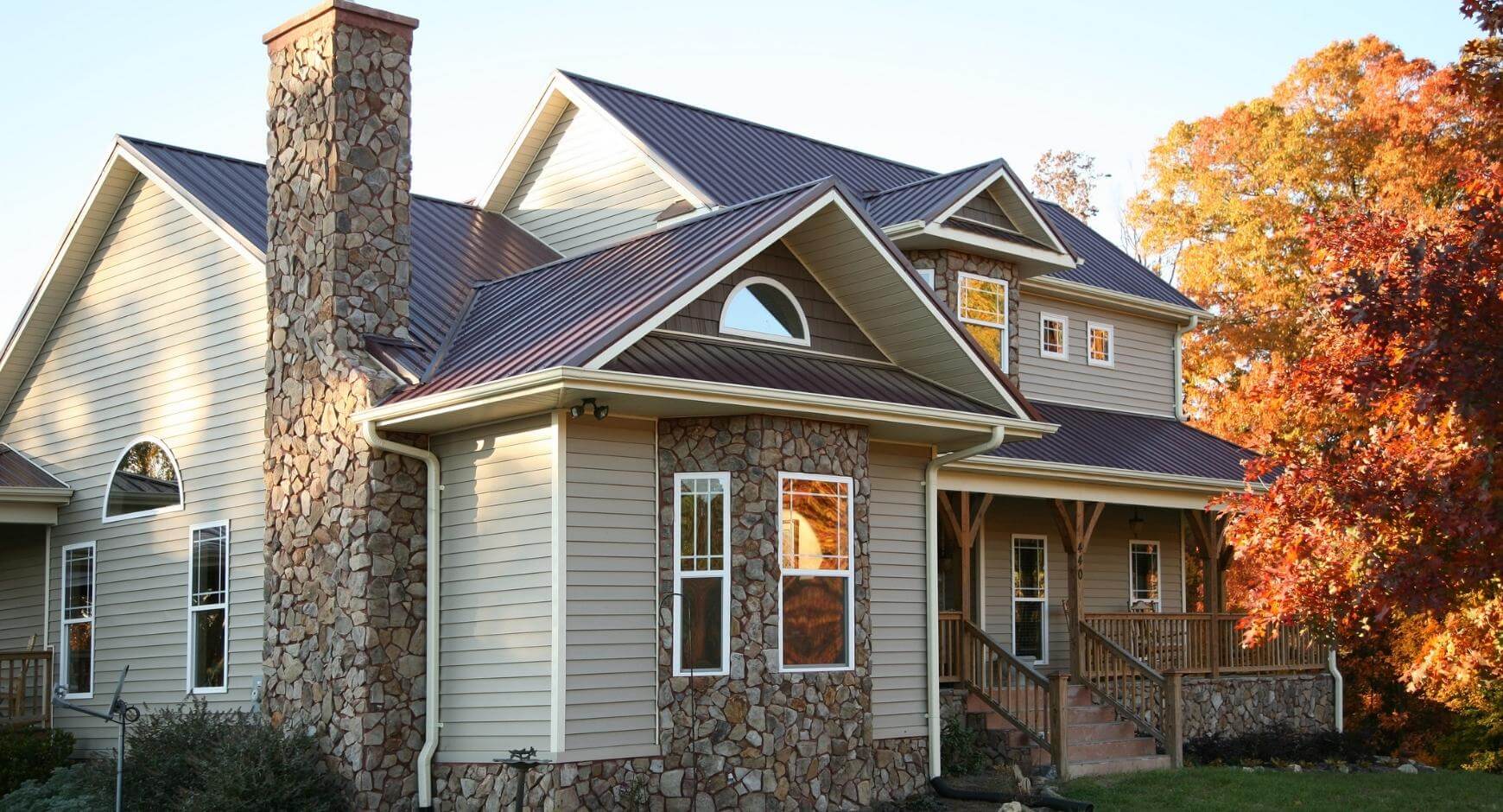 Why Choose Seamless Gutters?
The best type of gutters are those you can install and simply forget about. The benefits of seamless gutters are substantial, and since they can last over 50 years, they can relieve a lot of stress from your life. When deciding between seamless gutters vs. non-seamless, consider the following benefits.
Maintenance-Free
Eliminating the seams along your gutters also helps to eliminate the leaves and debris that get caught and leads to the most common gutter issues. This factor alone is why most believe seamless rain gutters are worth it. Adding gutter guards to your system further reduces the amount of maintenance needed for your gutters to last to their full potential.
Customizable Colors
In addition to a selection of the best gutter materials like aluminum, painted steel, and copper, seamless gutters also come in a wide selection of colors to match your exterior aesthetics. Without any visible seams, the smooth finish gives your home a sophisticated look that traditional gutters can't match.
No Leaking or Sagging
Fewer joints and seams mean fewer leaks which can be a pain to maintain and re-seal each year. Faulty joints being the main weak point of traditional gutters means seamless gutters don't suffer from the same sagging and pulling away from the house, especially when properly maintained.
Increased Home Value
The cost of installing seamless gutters is easily offset by the added value they bring to your home. They are long-lasting and can significantly boost your curb appeal, so you can enjoy them for years and still recover your investment when it comes time to sell.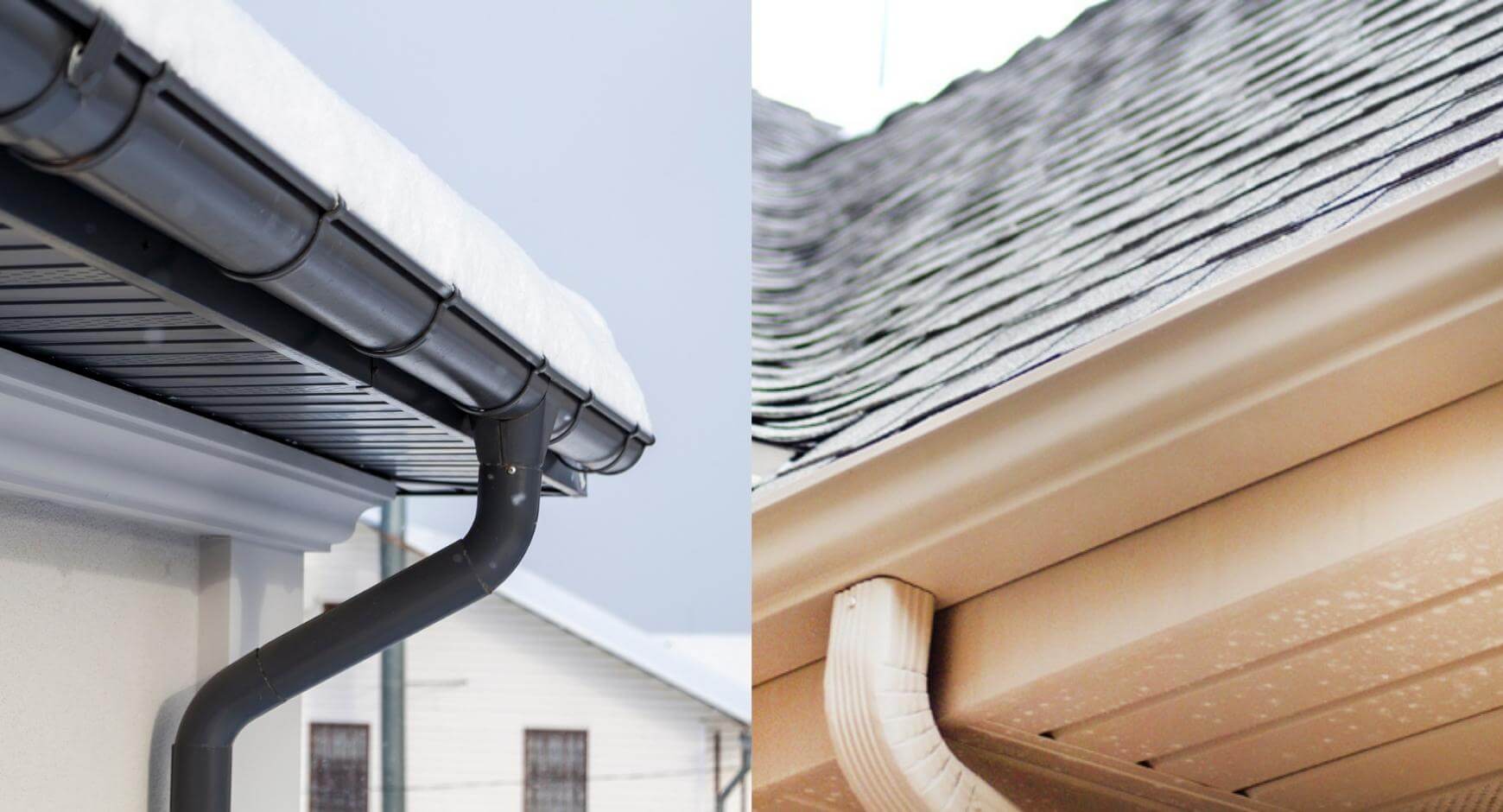 Seamless Gutters vs Traditional Gutters
Which rain gutters are best? After reading through our seamless gutters reviews, you may be starting to decide what is suitable for your home. However, there is still a large market for traditional gutters, so we should also explore their benefits.
What is Different About Traditional Gutters?
Traditional, or sectional, gutters come in 10 ft or 20 ft pieces that can be cut and combined to fit any home without the need for special equipment. Going this route can save you money upfront and on the install if you know a handyman or have some experience in construction yourself. Three main differences could sway your opinion on gutter style.
DIY Installation: Traditional gutters can be bought alongside all the necessary hardware at any home improvement store. While it does take some practice to create a perfect seal at each seam, there are many videos online that can guide you through the process.
Easier Repairs: Leaky seams or sagging gutters can be taken apart and repaired one section at a time instead of replacing a whole side, as you would need to do with seamless gutters.
Cost Savings: Traditional gutters are typically less expensive in both materials cost and labor. They may not last as long and come with additional maintenance costs, but you will almost always save money upfront.
Seamless Gutters Costs
How much are seamless gutters going to cost? The answer depends on the material and supplier you choose. HomeGuide estimates that rain gutters cost between $5 and $25 per foot on average depending on the material, with vinyl and aluminum on the lower end and materials like copper or painted steel on the higher end. Other factors come into play, but the main factors affecting costs are as follows:
Material quality
Supplier markup
Professional installation 
Installation Costs
The cost to install seamless gutters is usually higher than that of regular gutters because of the added factor of cutting the material on site. Still, they can be quicker to install than standard gutters because they require fewer connections. Other elements go into installation costs as well, such as:
Difficulty of the material used
Amount of corners to measure and cut
Specialized equipment required
Project Total
Measuring your roofline isn't always easy, with the average home needing between 150 and 225 feet of gutters. Depending on the material used, the total cost to install seamless gutters ranges from $1,000 to $2,500. There are a few additional costs to consider as well:
$1 per foot for gutter removal
Two-story homes require more labor
Roof type will also affect costs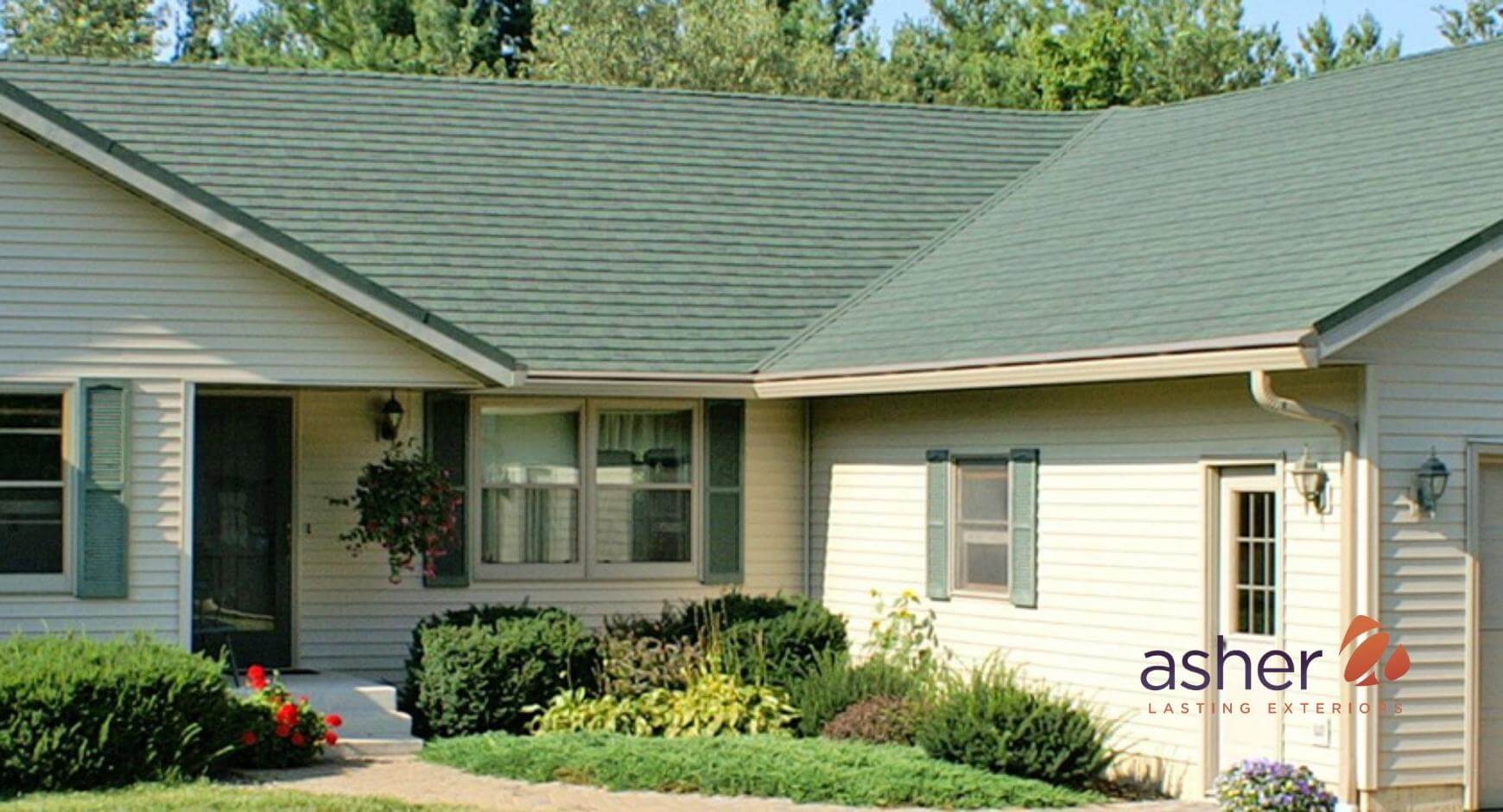 Request a Free Seamless Gutter Estimate From Our Experts Today
What are seamless rain gutters for if not to free up your time so you can do less maintaining and more enjoying your home. Eliminate the tedious spring and fall cleaning by making one easy call to your gutter specialists. At Asher Lasting Exteriors, our team of industry experts is dedicated to finding the best gutters for your home.
Learn how seamless gutters will work for your next project and request a free estimate from our gutter experts. For more home improvements tips, check out our blog or visit our showroom to see the difference for yourself.