The best material for front doors varies based on the climate and homeowner ideals. The difference between fiberglass vs steel doors is deeper than the surface, as each one provides varying levels of security, weather protection, and energy efficiency.
In order to find the best material for your front door you need to consider which of these factors are most important to you. Know that there are no wrong answers here, as front door replacements are one of the most impactful ways to update the front of your house.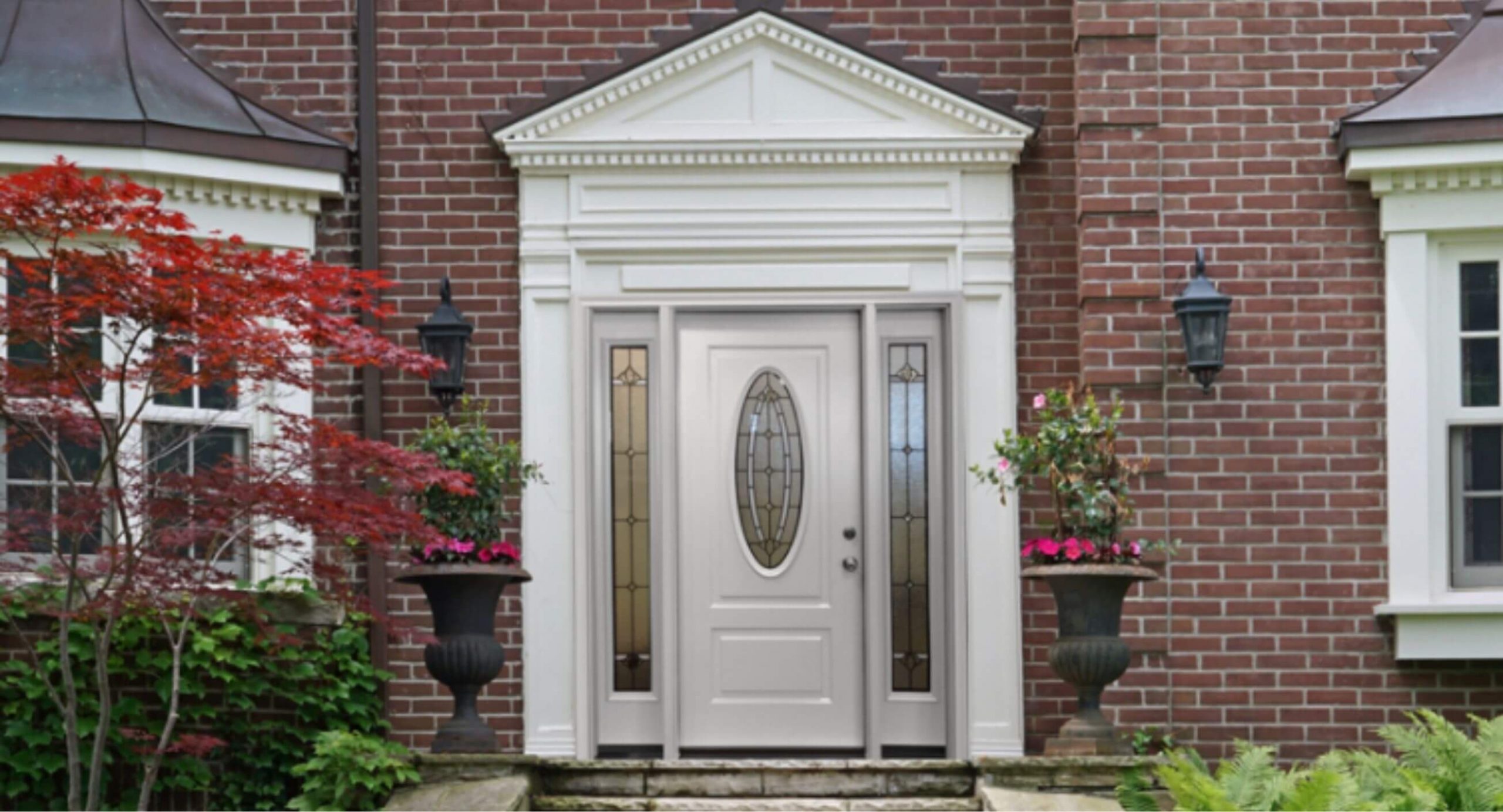 Visit the Asher showroom in Eau Claire, WI to browse our wide selection of front doors. 
Fiberglass vs Steel: Which is the Best Front Door Material?
The difference in steel and fiberglass front doors won't be as noticeable as the color you choose to paint them. Your guests may not even notice the door material until they knock. While fiberglass and steel doors look only slightly different on the surface, it's what's underneath that counts.
Exterior steel doors are the most durable and provide the best defense against unwanted visitors. Fiberglass doors are slightly less durable, but they require less maintenance because they aren't prone to rusting. Fiberglass can also be molded into more unique designs including fiberglass doors that look like wood—and often pass for the real thing.
Fiberglass vs steel doors benefits:
Steel doors are the most durable and secure
Fiberglass doors require less maintenance 
Fiberglass doors have more style options
Why Choose a Steel Door?
Steel doors are most commonly used for commercial buildings, but many residential homes have adopted them for their style and security. They come with countless paint or stain finishes and are typically smooth, although there are a few wood grain textures available.
The main advantage of steel reinforced doors is durability. They are the strongest doors on the market and won't crack or warp over time. There is some maintenance required when they get a scratch or dent to prevent rust from forming and creating weak spots. The main perks of a steel door are:
A smooth finish in a variety of colors
The strongest door material
The best security solution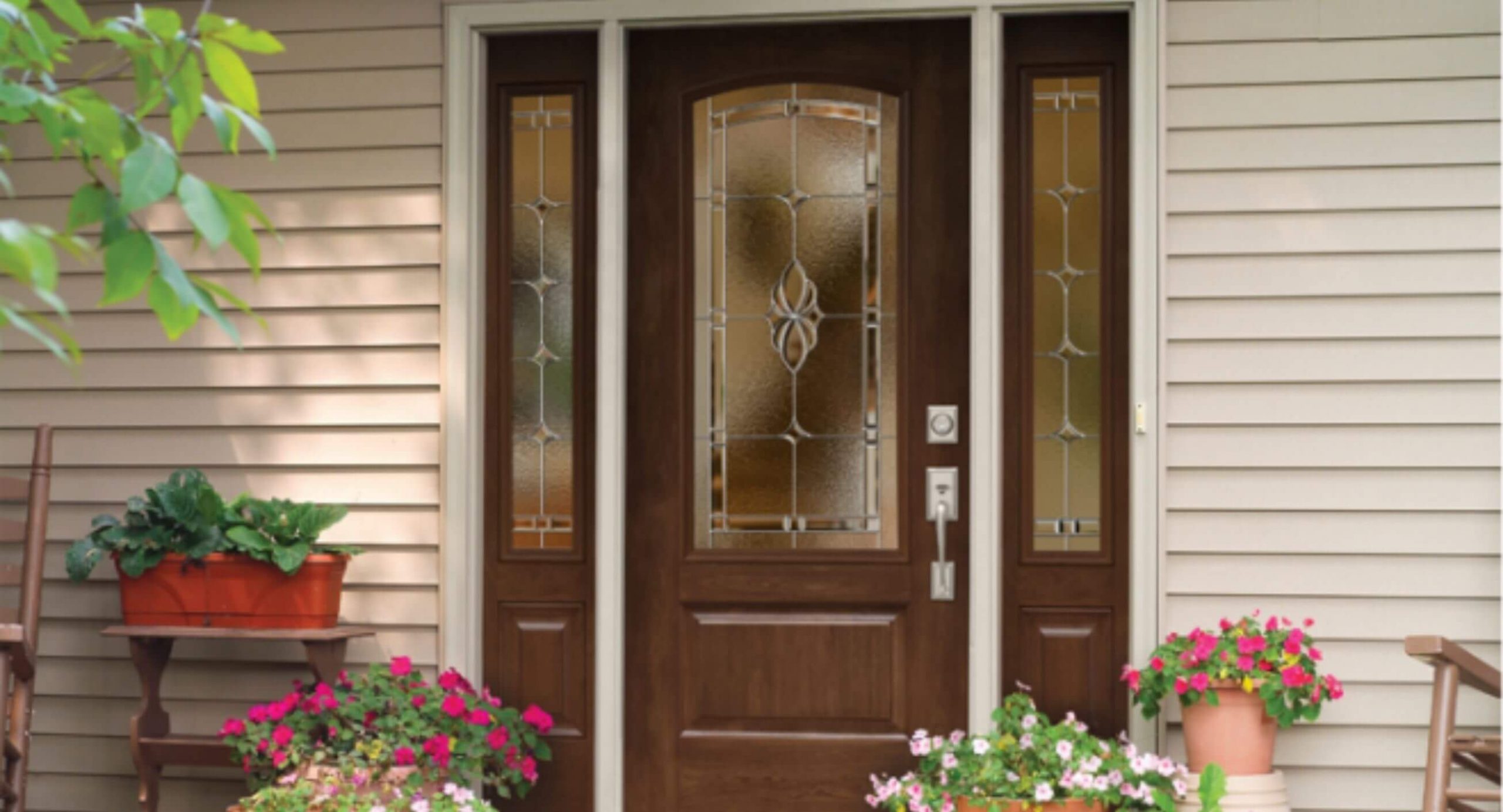 Why Choose a Fiberglass Door?
Fiberglass doors are a top choice for homeowners replacing an existing door because they are the most cost effective. Their energy efficiency rating is higher than most other materials, with far more styles available.
One of the most popular styles is a fiberglass door that looks like wood, offering all of the beauty and none of the maintenance of a traditional wood door. The best fiberglass doors are resistant to scratches and dents, so the only maintenance needed is a bit of soap and water. The key benefits of fiberglass doors are:
High energy efficiency rating
Greatest variety of style and texture
Cost effective to replace existing doors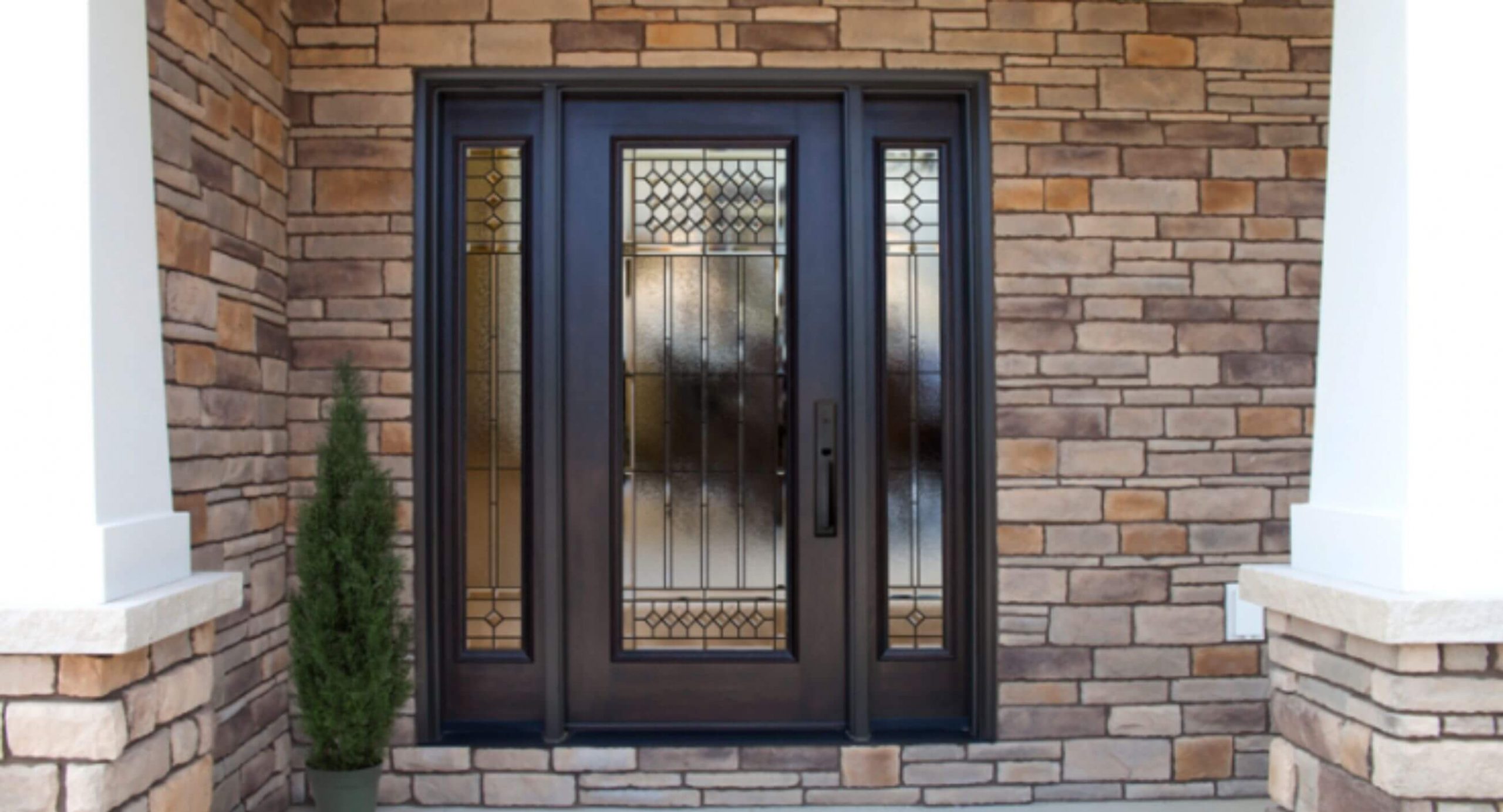 Steel Front Entry Doors: Pros and Cons
The advantages to steel doors are well known in the commercial building world. While they may not have as many aesthetic options, they provide the best security overall. Despite their advantages, there are a few downsides that cause some homeowners to choose fiberglass.
Pros of Steel Doors
Steel replacement doors are a cost-effective solution for businesses and homes, plus they have the highest return on investment of any door. They are a simple solution for security needs when strength is your top priority. When properly maintained, steel doors can outlast most fiberglass doors.
Advantages
Steel doors are the clear winner when compared to wood doors. When compared to fiberglass doors, though, the competition grows tighter. The main benefits of steel doors are:
Cons of Steel Front Doors
The reason most businesses use prehung steel doors are because they are cost effective and secure, but they are typically used for the back entrance. There are steel double entry doors with large glass panels that can make for a beautiful front entrance, but the glass makes them less secure. It's a trade off that you should consider carefully before you buy.
Disadvantages
Steel doors are a great option for some, but may not be for everyone. If you're a homeowner in need of a door replacement you'll want to consider maintenance requirements, curb appeal, and the addition of glass panels in your door. The few disadvantages of a steel door include:
Requires preventative maintenance 
Fewer styles to choose from
Lower energy efficiency rating than fiberglass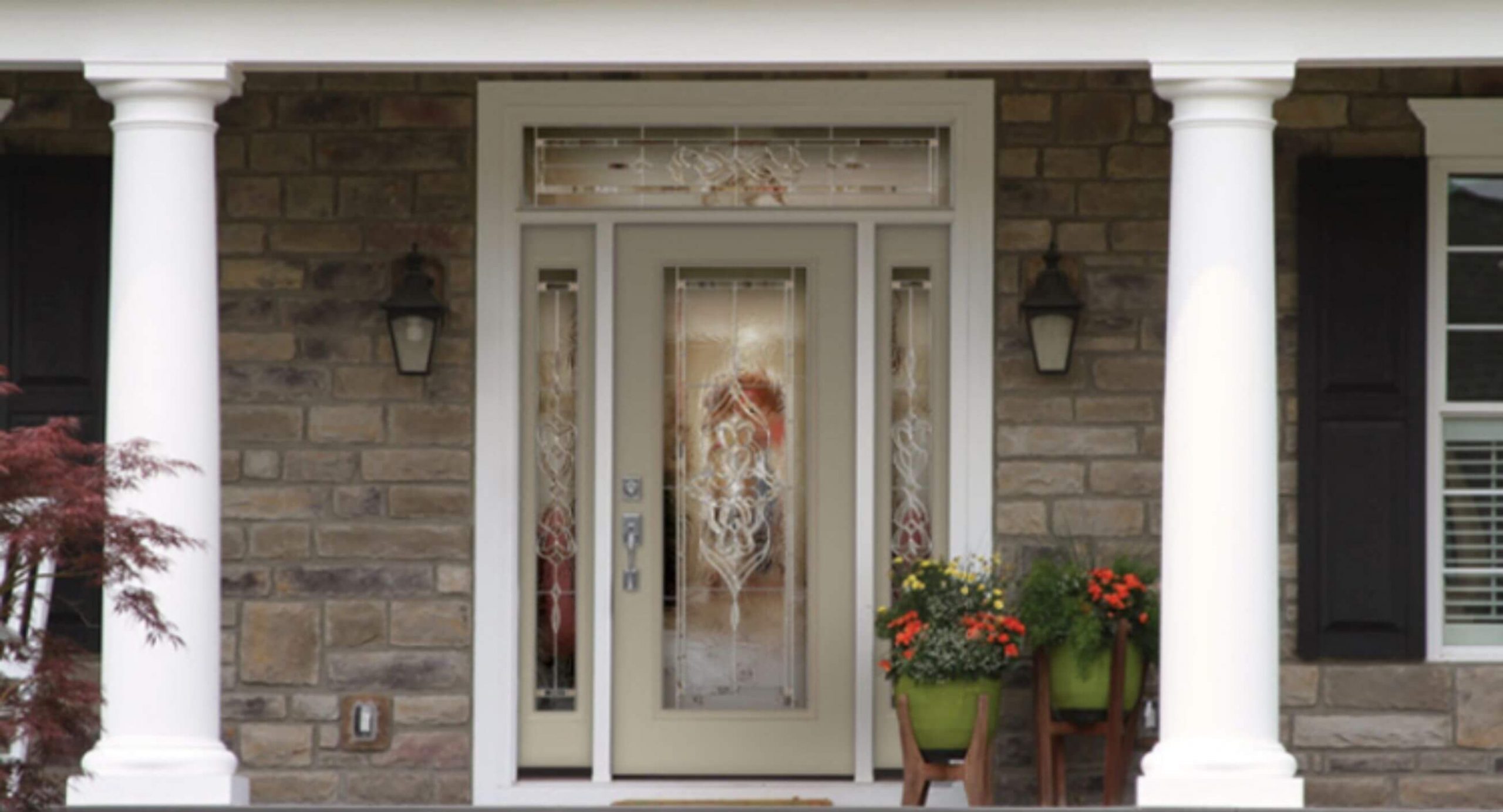 Fiberglass Front Doors: Pros and Cons
Fiberglass doors are the most popular choice among homeowners for good reason. They are stylish, inexpensive, and pay for themselves in energy savings. While they may be the best choice for most homeowners, there are still some who prefer the qualities of a steel door.
Pros of Fiberglass Entry Doors
Fiberglass doors have the perfect blend of style and performance to bring your home into the modern era. The wood grain fiberglass door is an excellent way to combine style and functionality. Level-up this aesthetic with fiberglass double entry doors with glass and you've got a truly unique entryway to greet your guests. With the added curb appeal and longevity of fiberglass doors, this is an investment that will pay off in the future.
Advantages
Choosing a new fiberglass exterior door comes with many benefits, but when compared to an insulated steel door there are a few areas where it has a leg up. The main differences you'll notice between the two are:
Fiberglass doors require no maintenance
The energy efficiency rating is highest with a new fiberglass door system
There are more styles available with fiberglass doors
Cons of Fiberglass Entry Doors
Even the best fiberglass doors can't match the strength of a steel reinforced door. They are still strong enough for most security purposes and will stand up to the elements for just as long as a steel door.
While fiberglass doors are a cost effective purchase, steel doors are on average a bit less expensive and come with a higher return on investment. The differences in price will be primarily determined by the style and optional glass panels you choose for your entryway.
Disadvantages
There are no real disadvantages to a replacement fiberglass door when compared to an old existing door. Compared to a new steel door there are a few ways that fiberglass doors could improve. Putting aside style and design, here are a few disadvantages of fiberglass vs steel doors:
Fiberglass is less resistant to damage than steel
When properly cared for steel will last longer than fiberglass
Steel can be a more budget-friendly option, depending on add-ons or style selections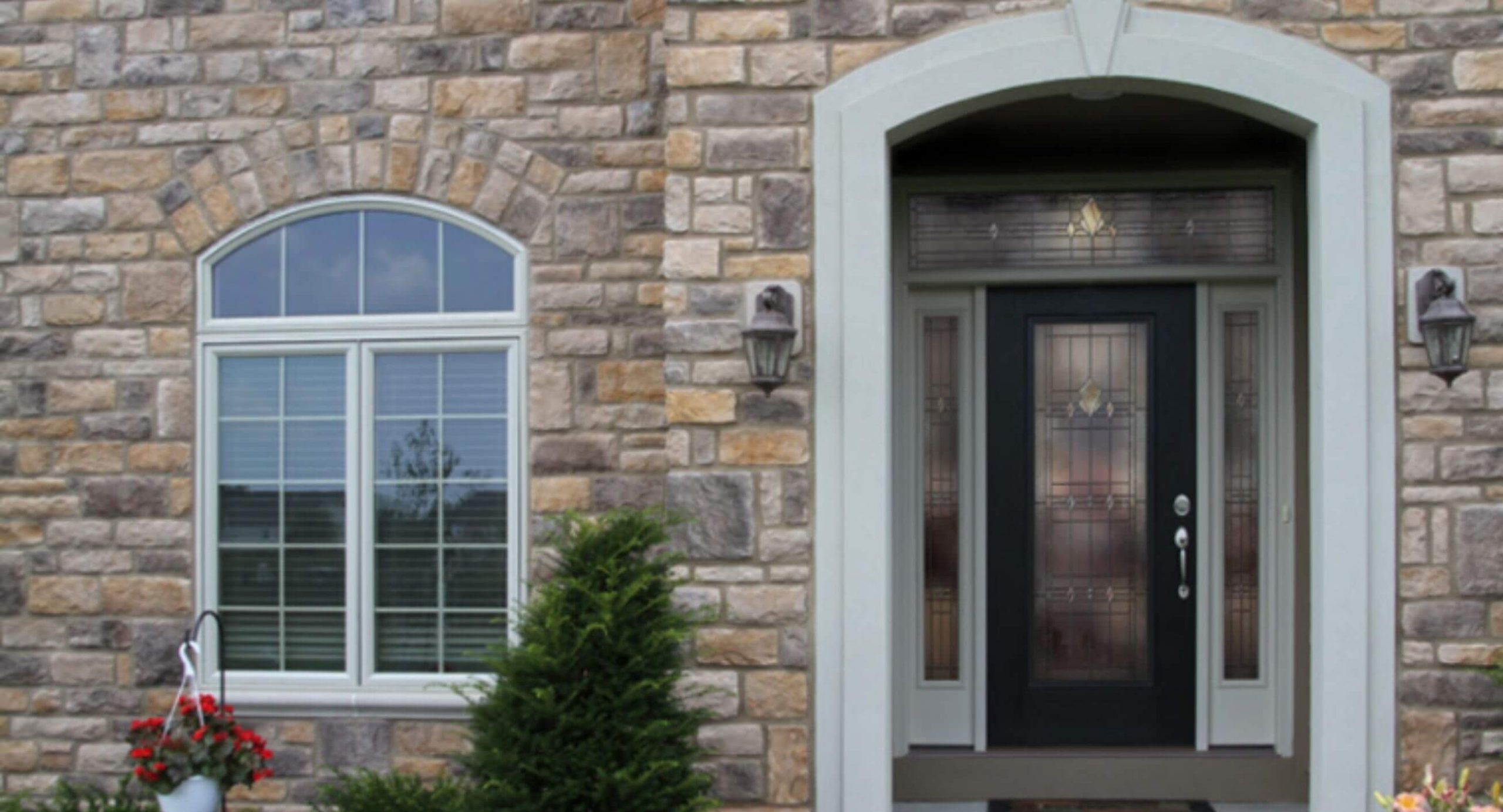 How to Choose the Best Front Door Material
When it comes to front door replacements, both fiberglass and steel doors will boost energy efficiency, curb appeal, and home security. The decision between fiberglass vs steel exterior doors should ultimately match the aesthetic of your home, and be a welcoming sight for your guests.
Simply because a steel door is stronger doesn't mean fiberglass doors are weak, and likewise just because fiberglass is more energy efficient doesn't mean steel will be letting in large amounts of cold air. If you are stuck deciding between the two here are some tips to help you choose.
Tips to Choose
Consider your needs when doing any home renovation project. Some people start with a budget first and work with their project to fit into that budget. Others focus on their return on investment, saving on energy bills, and boosting their curb appeal when it comes time to sell the home. Keep your priorities in mind while you consider these tips:
Look at several door brands for style and price differences
Consider glass panels for added natural light in your home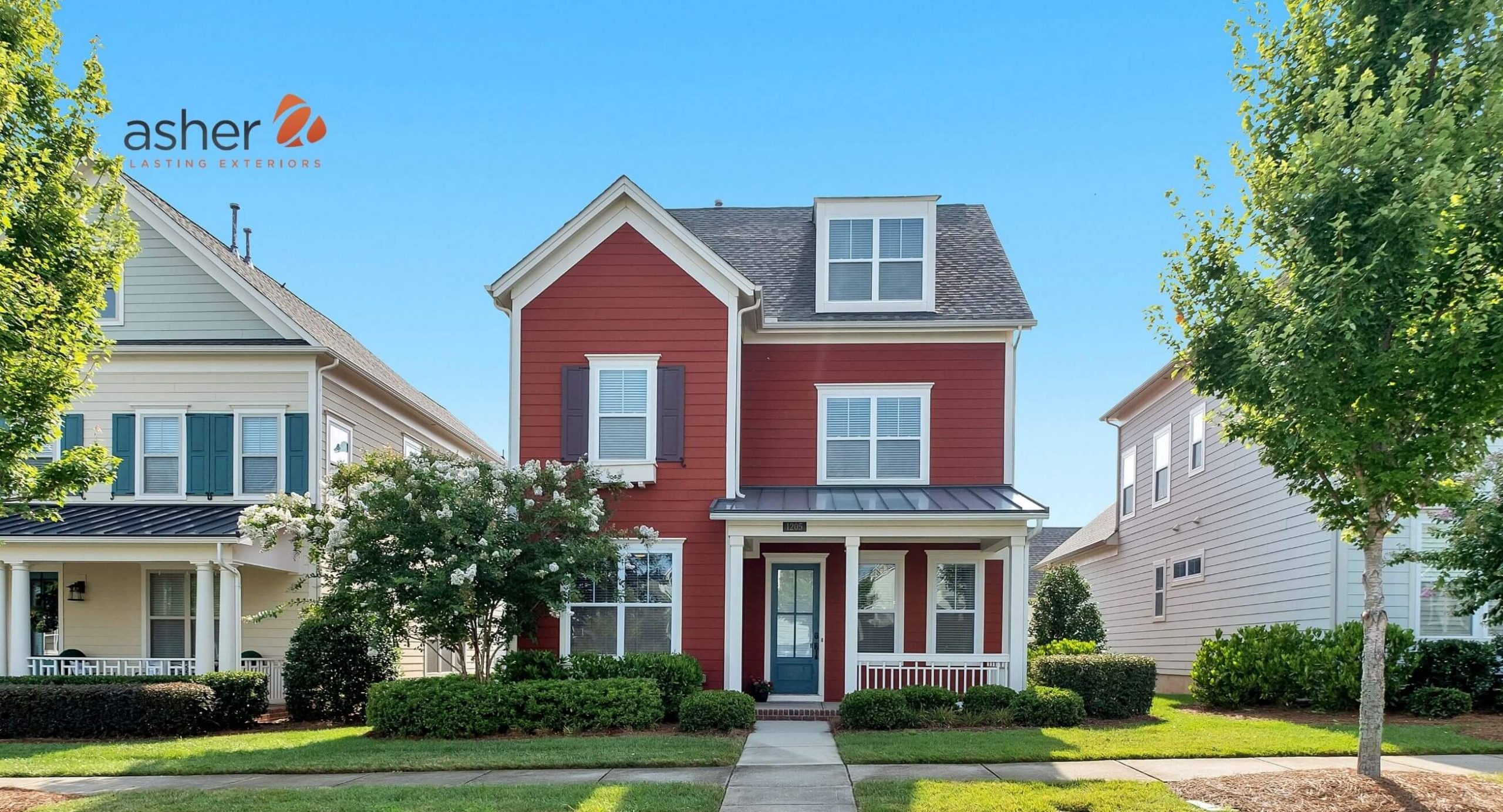 Visit the Asher Showroom to Explore Our Front Door Selection
A front door is all that stands between you and the outside world, so it's important to make sure you choose the best material for you and your environment. The selection of front doors you'll find here at Asher are the best on the market, and come with the most qualified professionals to install them in your home.
Join leagues of satisfied customers and start your home renovations the right way by giving us a call today. Learn more about our front door selection online or browse our blog for more home renovation tips.