What is a storm door? Is it necessary for your home? The benefits they provide go beyond storm protection and could be just the addition you need to add light, fresh air, and security to your home. Learn the pros and cons, different types, and how to choose one. 
The primary purpose of a storm door is to protect your main doors from all types of weather damage. In the winter months, they also act as a second barrier from the cold, keeping the heat inside and lowering your monthly energy bill. In the summer, the glass can be replaced with a screen to let in more fresh air and light when you need it. Today, these doors come in a wide variety of unique designs that are sure to add a bit of curb appeal to any home.
Visit the Asher showroom in Eau Claire, WI, to learn more about our storm door options and chat with our experts. 
What Is a Storm Door?
This type of door is a second outer door that typically has interchangeable glass and screen inserts. They can extend the life of your main door by protecting the exterior surface from the elements. There are many benefits like energy savings and additional light and ventilation that make these doors an excellent option for any home. The importance of storm doors for additional security alone cannot be overstated.
Storm Door vs. Screen Door: What's the Difference?
Screen doors are as simple as the name implies, a door with a mesh screen typically made with light wood and a closing latch. Adding a storm door improves on this idea by including a solid pane of glass for better insulation and a heavier frame for added security.
There's also the option to get a glass storm door with a screen for the best of both worlds. We suggest you take your climate into consideration when choosing a storm door. Certain brands and materials are a better fit for particular climates.
The primary elements that set storm apart from screen doors are:
Screens are optional
They help insulate
They provide an added layer of security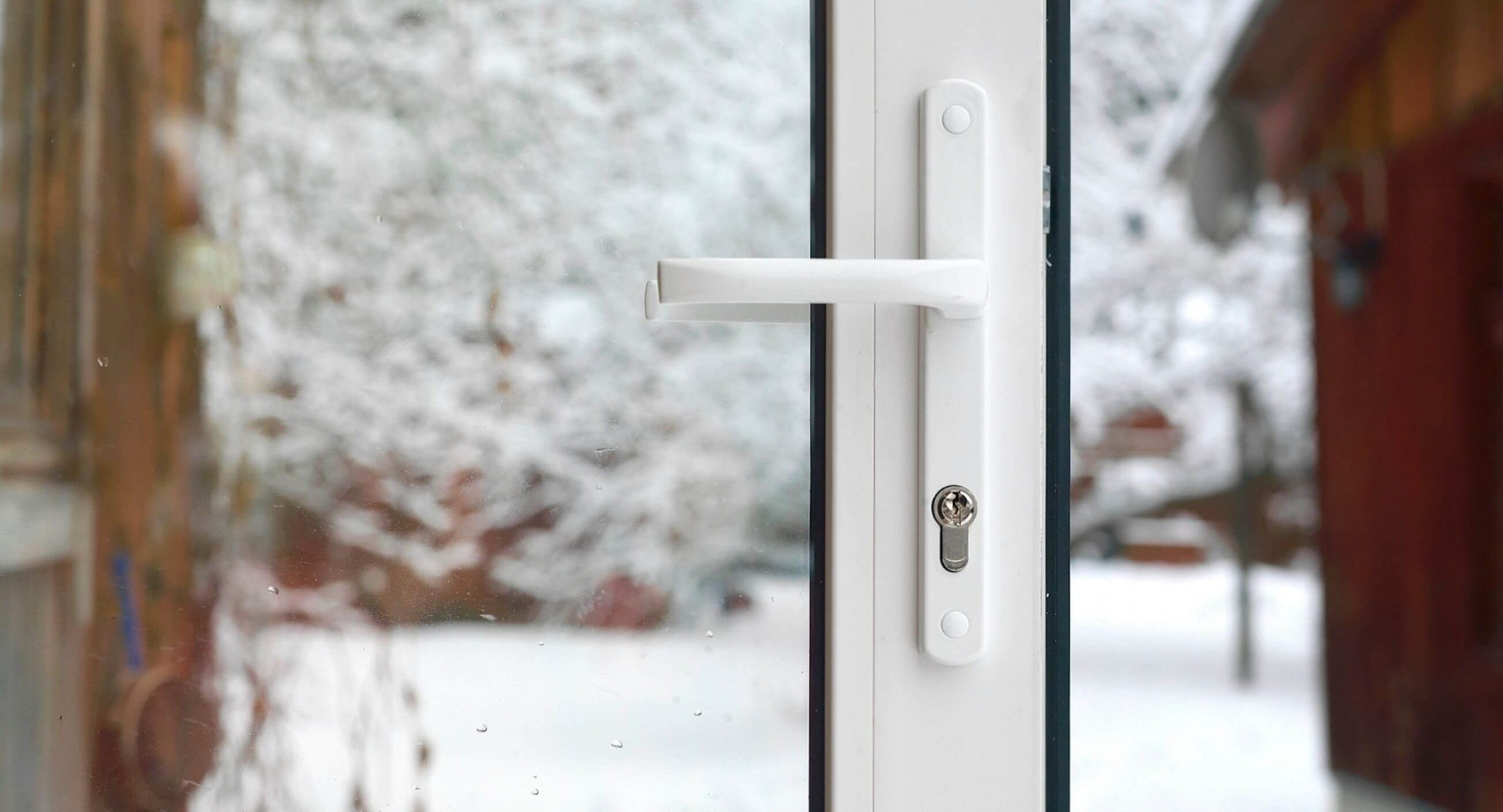 Pros and Cons of Storm Doors
While there are many advantages to these doors, the answer to, "Do I need a storm door?" Or "Are storm doors necessary?" is not always yes. Take into consideration your climate and the exposure of your front door before you decide if it's the right choice for your home.
Benefits of a Storm Door
The best storm doors provide an added layer of protection and security that will keep you comfortable no matter what the weather brings. They bring in added light and fresh air in the summer with their many unique glass and screen options. Storm door colors can also match any front door color for a seamless fit.
The main benefits include:
Protects your main entry door from weather damage
Provides additional light and ventilation
Available in a variety of styles and colors
Storm Door Disadvantages
If your main entrance is under a covered porch, your door may already be protected from harsh weather conditions. In that case, an extra door could turn out to be an inconvenience. In warmer climates, the screen door option would be beneficial, but a full glass door could cause heat to build up and damage the surface of your main entry.
Disadvantages to be aware of include:
May cause excess heat to build up in the entryway
Can be inconvenient when carrying heavy loads
Not always necessary if the entry is already protected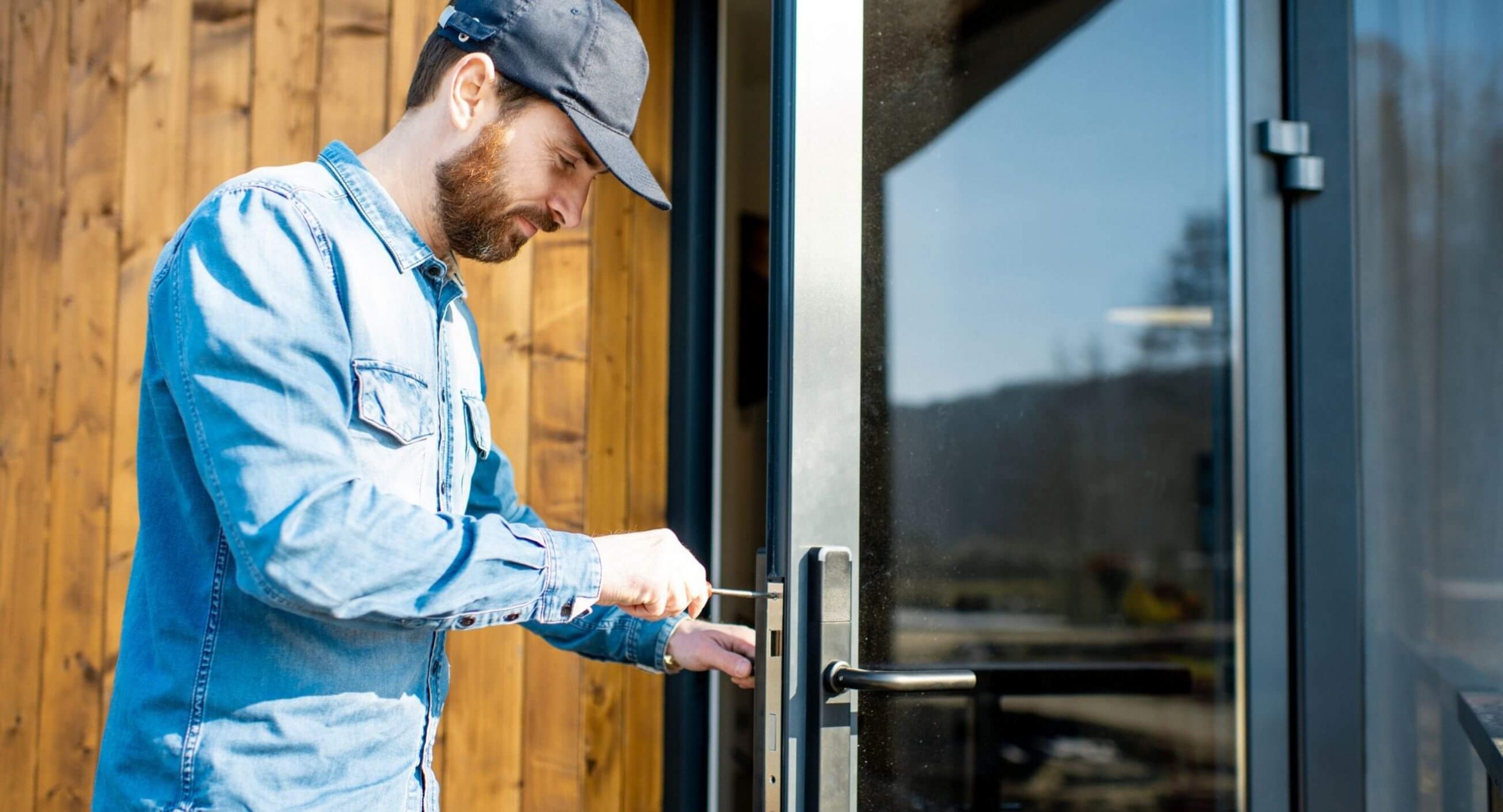 Types of Storm Doors
If the pros outweigh the cons for your home, you'll want to know how to choose a door that's the perfect fit for you. Protecting your home with storm doors isn't all about practicality; the style and design are just as important. Finding a new storm door starts with choosing one of the following glass or screen options.
Full glass: A full top to bottom glass pane provides the best view and lets in the most light. It will also let in the most heat, so take that into consideration.
Mid view: A three-quarters glass pane can be an excellent style choice when the surrounding door color is painted to match either the front door or exterior window trim.
High view: A glass pane on the upper half of the door will help reduce heat and excess light coming through while still giving you a view of the neighborhood and any guests waiting at the entry.
Ventilating: A door with glass that can slide to allow for screen ventilation gives you the best of both worlds and gets the most year-round use.
How to Choose a Storm Door: Tips and Considerations
When choosing a door, the climate of your area will play an essential role in deciding what type to buy. Insulated storm doors are a must for cold climates, but warmer zones may be able to get by with just a screen door.
Storm door installation costs vary depending on the type and increase as the entry door size goes up. Storm door sizes cover the range of typical entryway doors, so finding the right size should not be a problem. To find the best-rated storm door for you, check out these few tips:
Choosing energy-efficient glass will further extend the life of your main door
Pick a color that matches your door or one that accents it nicely
Consider what kind of hardware and handle sets you would like
Check for tax credits; they may be available under your state's energy efficiency program
Visit the Asher Showroom to Learn More About Your Storm Door Options
Start protecting your entry doors from the hazards of harsh winter storms. Enhance your curb appeal, boost your security, and let in the summer breeze with a new storm door. Join the leagues of satisfied customers who have chosen to protect their homes with us.
At Asher, we only use the highest quality products, which is why we only use Provia doors. Learn more about our storm door services and book a consultation with our experts today.
Storm Door FAQs
If you still have questions regarding your need for a storm door, we'd love to answer them. We've taken a few of the most frequently asked questions and answered them here for you.
Does a storm door add value?
Adding a storm door to your home won't add as much value as a new front door would, but it will still add some value. Since they tend to cost much less than a new front door, the added value is worth the investment.
Should a storm door match the front door?
From an aesthetic standpoint, yes, it should match the front door. Many people have asked, "Can you paint a storm door?" Yes, you can. Metal, wood, even fiberglass storm doors can be painted to match, accent, or contrast your existing front door depending on the style you desire.
How much is a storm door?
The average price ranges between $500 and $1,500 based on the style and functionality. Energy-efficient doors tend to cost a bit more upfront but pay off in the long run, especially for those in colder climates.