Looking for trends in exterior house colors for 2022? You've come to the right place. Learn what the experts and designers have predicted for this year's top 10 exterior home colors. Whether you're repainting the whole house or just adding a splash of color to the accents, you need to see these eye-catching color pallets. 
Modern exterior house colors are constantly evolving and adapting to the world around us. When work life becomes hectic and stressful, it's nice to come home and feel at ease the second your car hits the driveway. 2022 exterior house colors can give you that feeling with warm neutral tones or stark contrasts that perfectly mesh with your personality. Find the coat that suits your home best with these ten most popular house colors of 2022.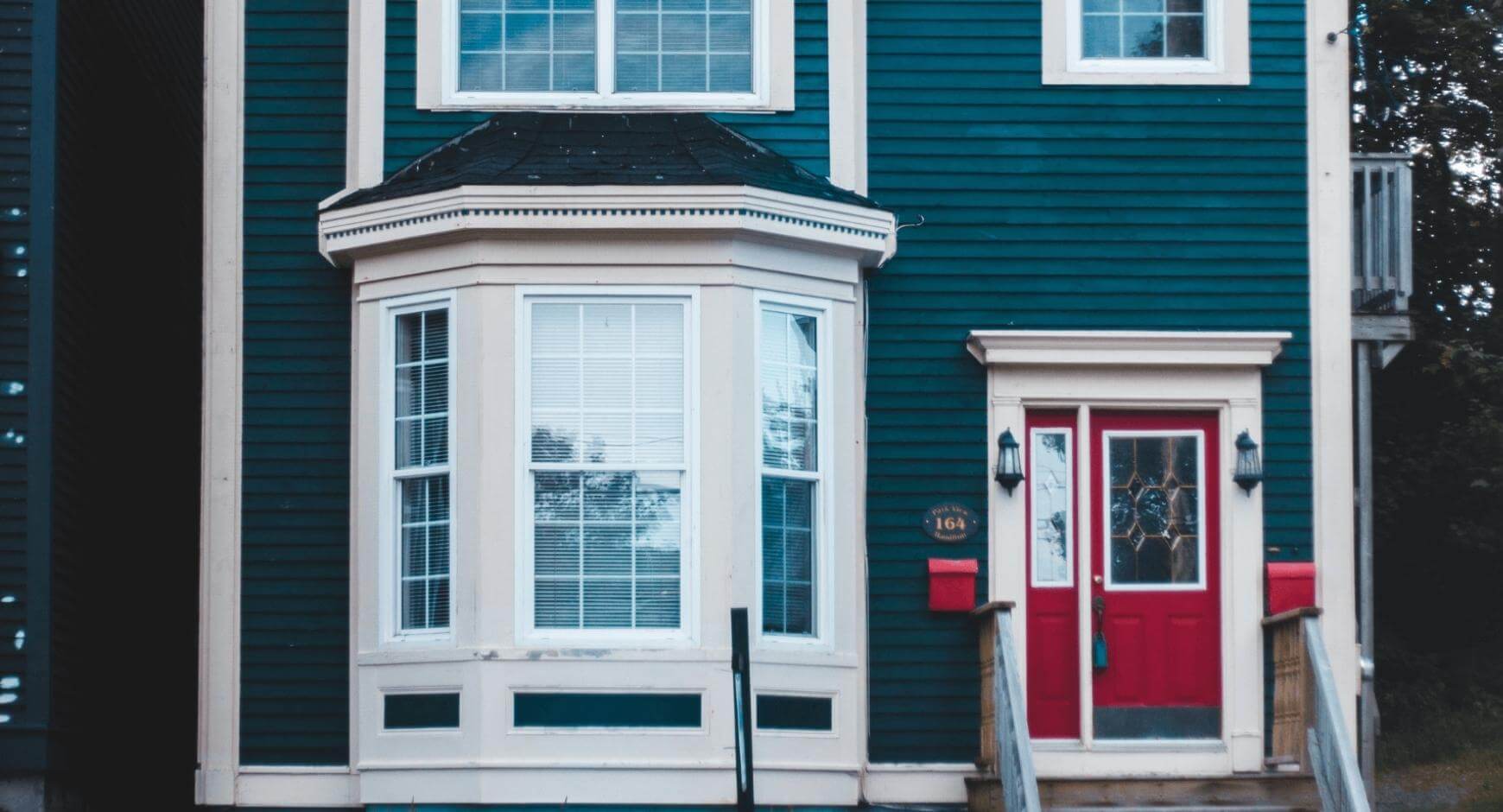 For your exterior home remodel needs, contact the experts at Asher and receive a free consultation. 
Most Popular Exterior Paint Colors and Trends 
The spectrum of color is vast and full of beautiful shades and tones, but they won't all make your house feel like a home. The best exterior colors for a house range from reds to blues, darks to lights, but they all feel welcoming and give your home a sophisticated touch.
Staying with the trending exterior house colors of 2022 means your home will stand out and fit well within your neighborhood. Ultimately, they will boost your curb appeal in a way few renovations can match.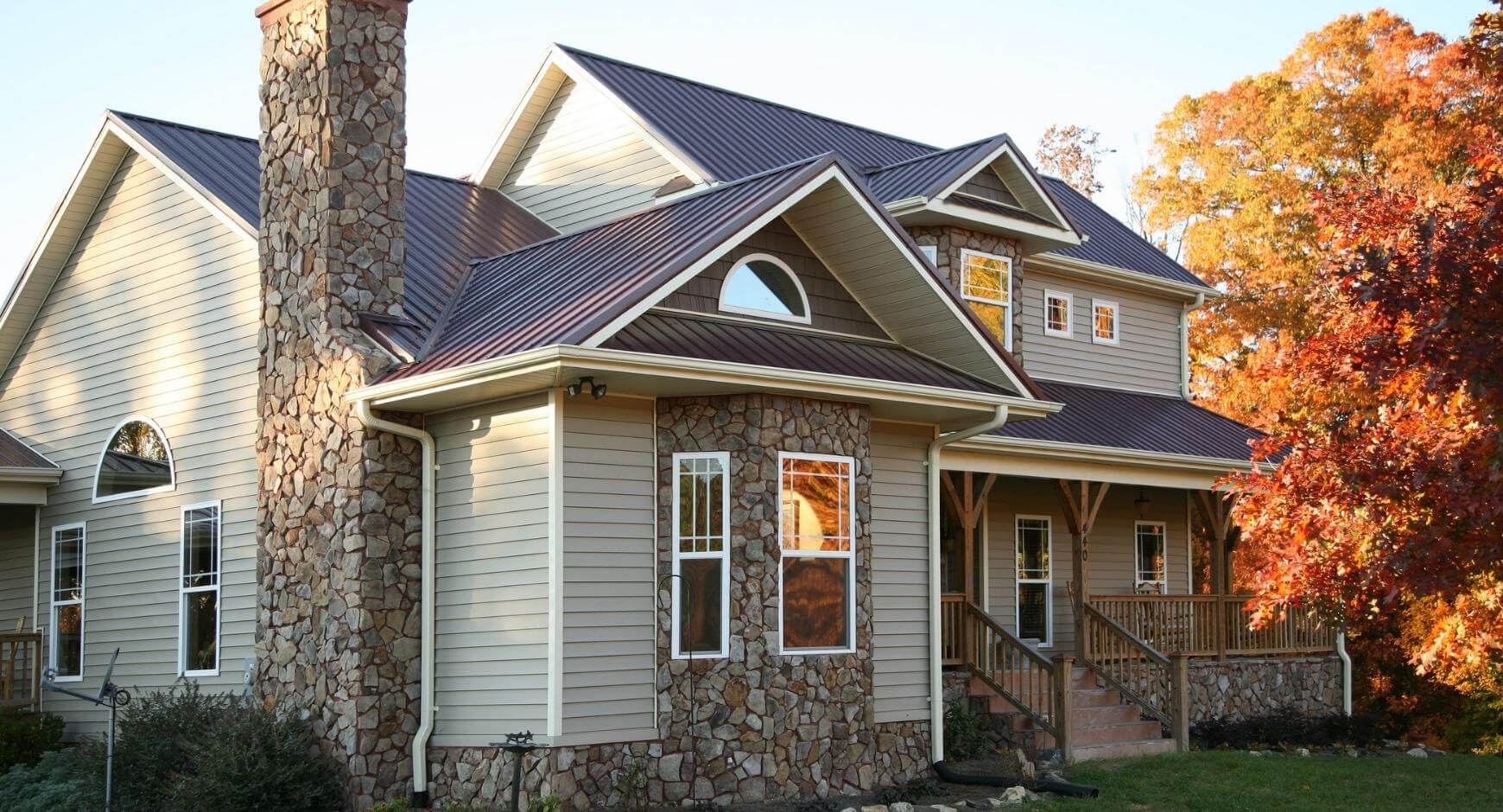 Warm Neutrals
The exterior home colors of 2022 bring a warmer tone to the neutral grays that have become so popular. This slight change allows your home to accentuate the earthy tones surrounding it. Warm neutrals like beige are returning to the scene to become the new reigning neutral to replace gray.
Brings in the earthy tones of nature
Compliments copper piping and exterior works
Brightens the blandness of neutral grays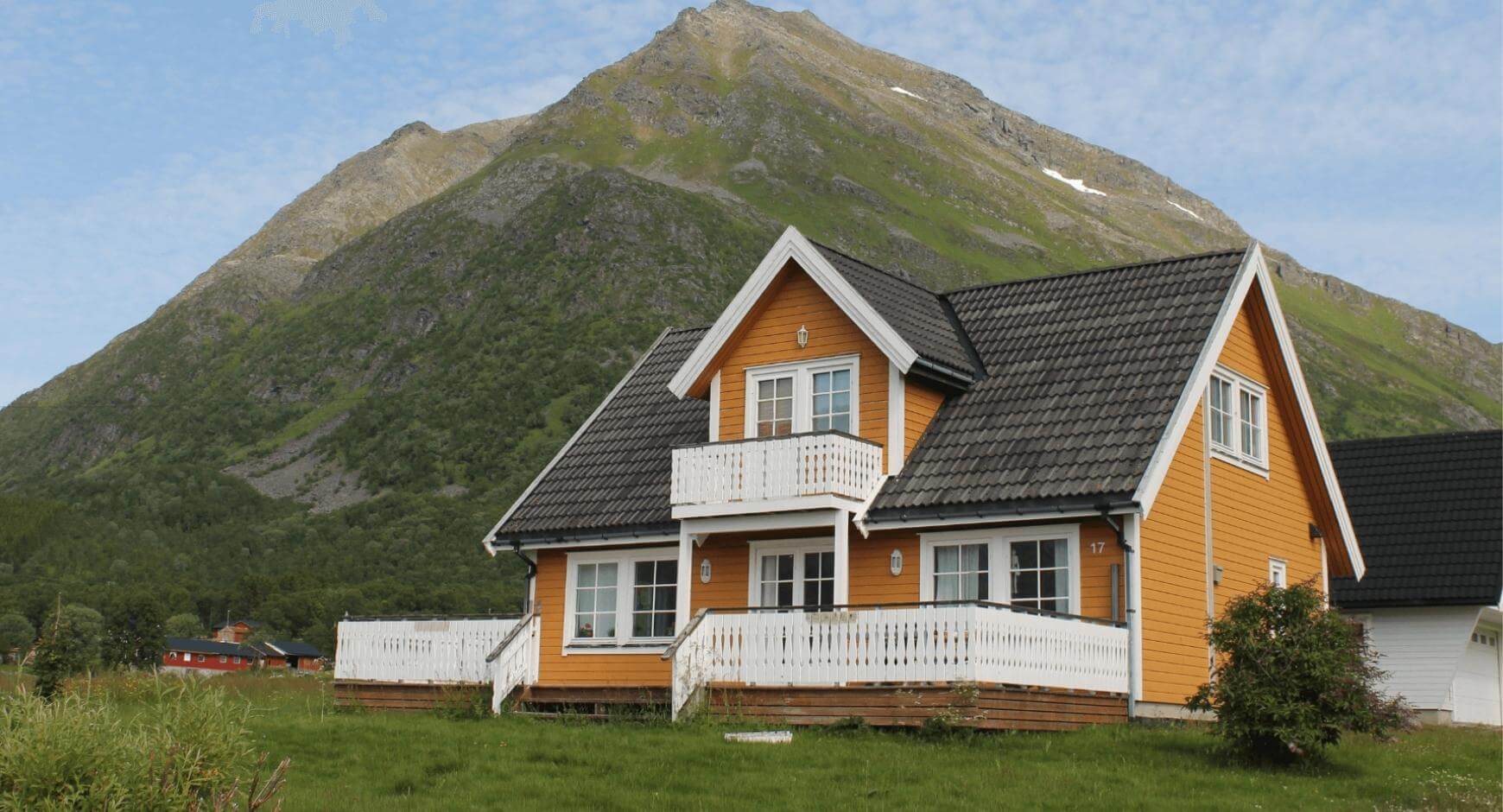 Bright White
White exterior paint is too bold of a choice for many homeowners, but white trim is just bold enough to attract attention to the clean, defined lines it creates. Exterior window trim is one aspect of design that often gets overlooked. It serves both a functional and an aesthetic purpose, which can make or break the overall cohesiveness of a color scheme. Nearly all of the top exterior house colors of 2022 could be complemented with a clean, white trim.
Makes any color pop
Lightens the overall look
Both aesthetic and functional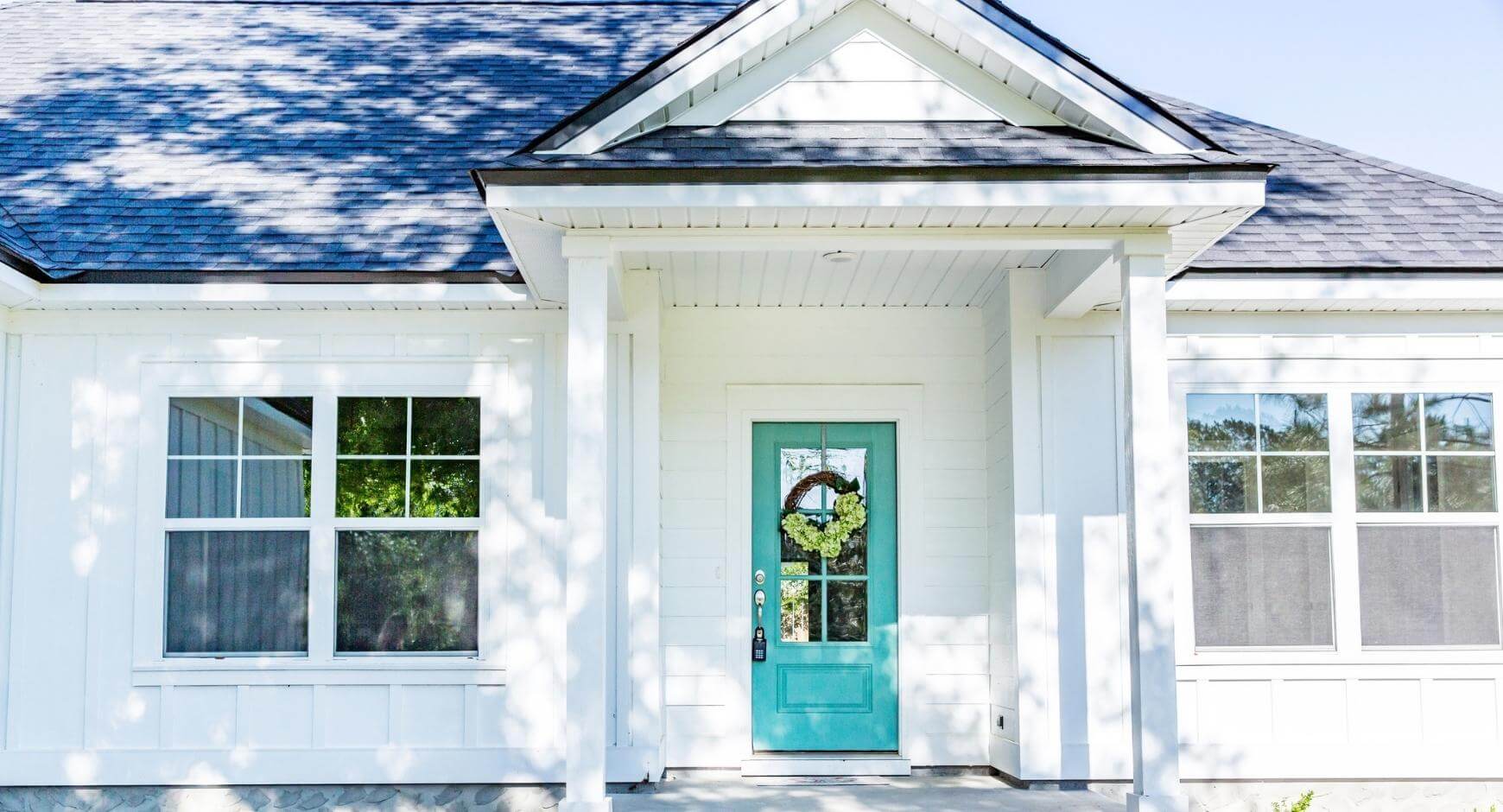 Make Your Front Door Pop
The front door is an excellent opportunity to add a splash of color, especially if the rest of the house is a neutral color. The trick is to choose a color that will complement the rest of the exterior house paint colors. Choosing the right color for your front door is something that Asher specializes in. Let us help you decide how your guests will be greeted each time they come to your house with a uniquely beautiful door color.
Add a fun splash of color
Compliment other exterior features
Choose how your guests are greeted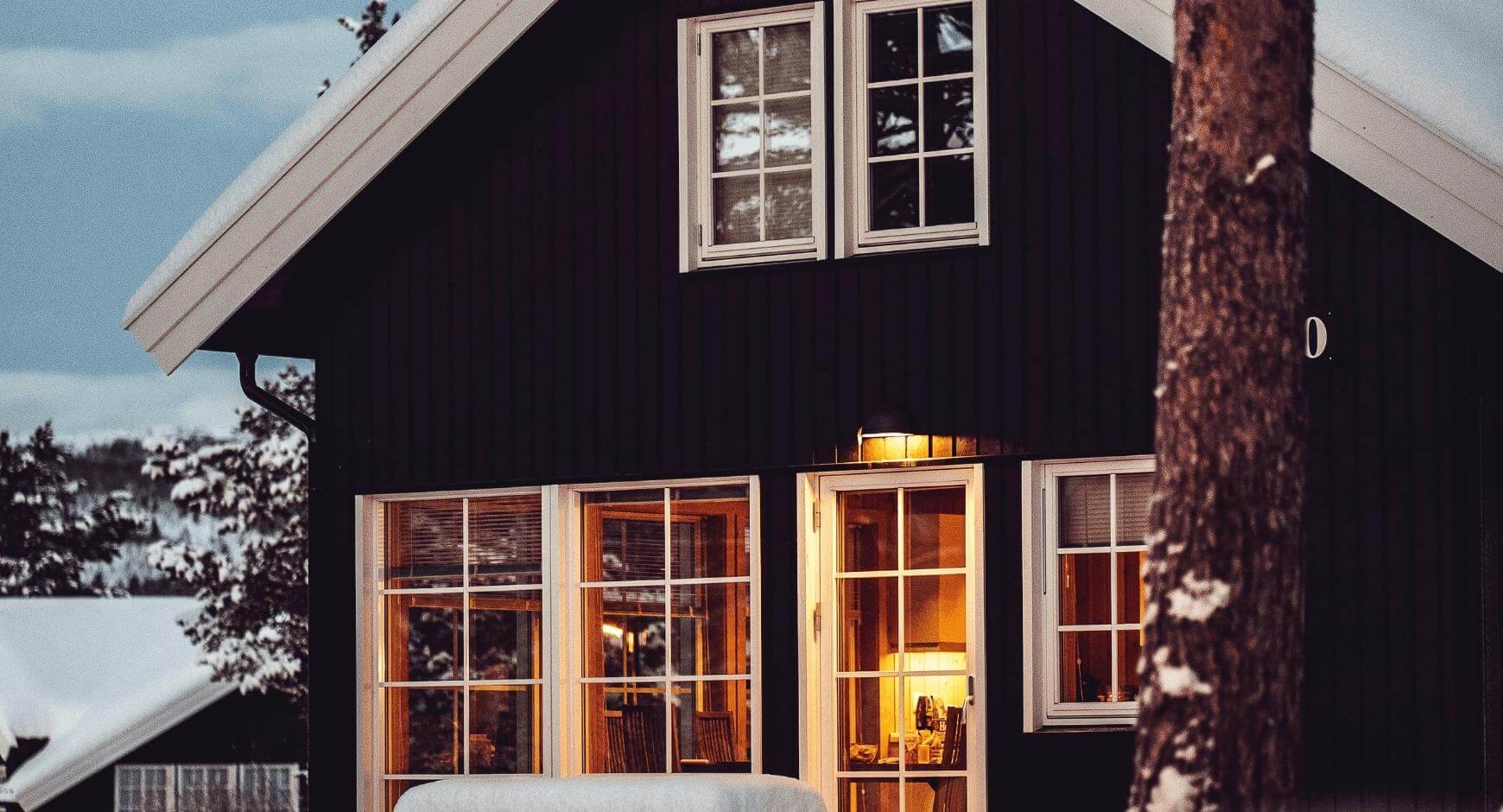 Dark and Stormy Colors
The exterior paint color trends of 2022 are moving towards a darker, more industrial look and implementing accents like black windows. Similar to the beautiful contrast of white trim and dark colors, black trim contrasts nicely with lighter exterior house paint. If you choose to go all out with black exterior paint, you can accent it with white trim and a colored door for added depth.
Accent lighter exterior colors
Bold and dramatic look
Create a dark base for lighter accents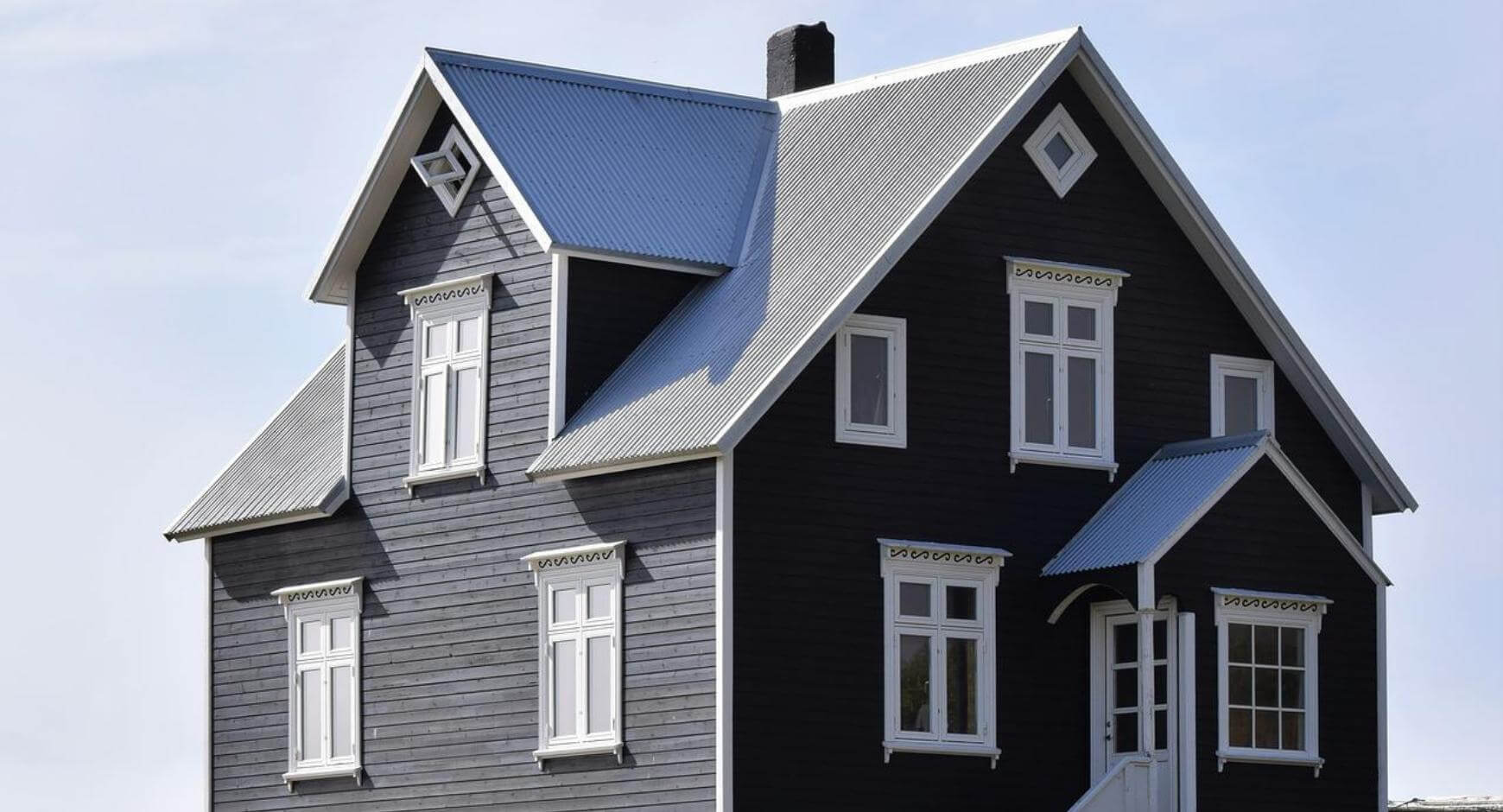 Stay Classy with Black and White
What is the most popular color for a home exterior? Exterior paint trends for 2022 are showing a lot of high contrast and simplistic designs. Contrast doesn't get starker than a clean black and white combination. Whether you'd like to go two-toned or a solid exterior color with contrasting accents, this color combo will hold up with style and sophistication.
Dramatic stark contrast 
Timeless style will stay relevant
Sophisticated design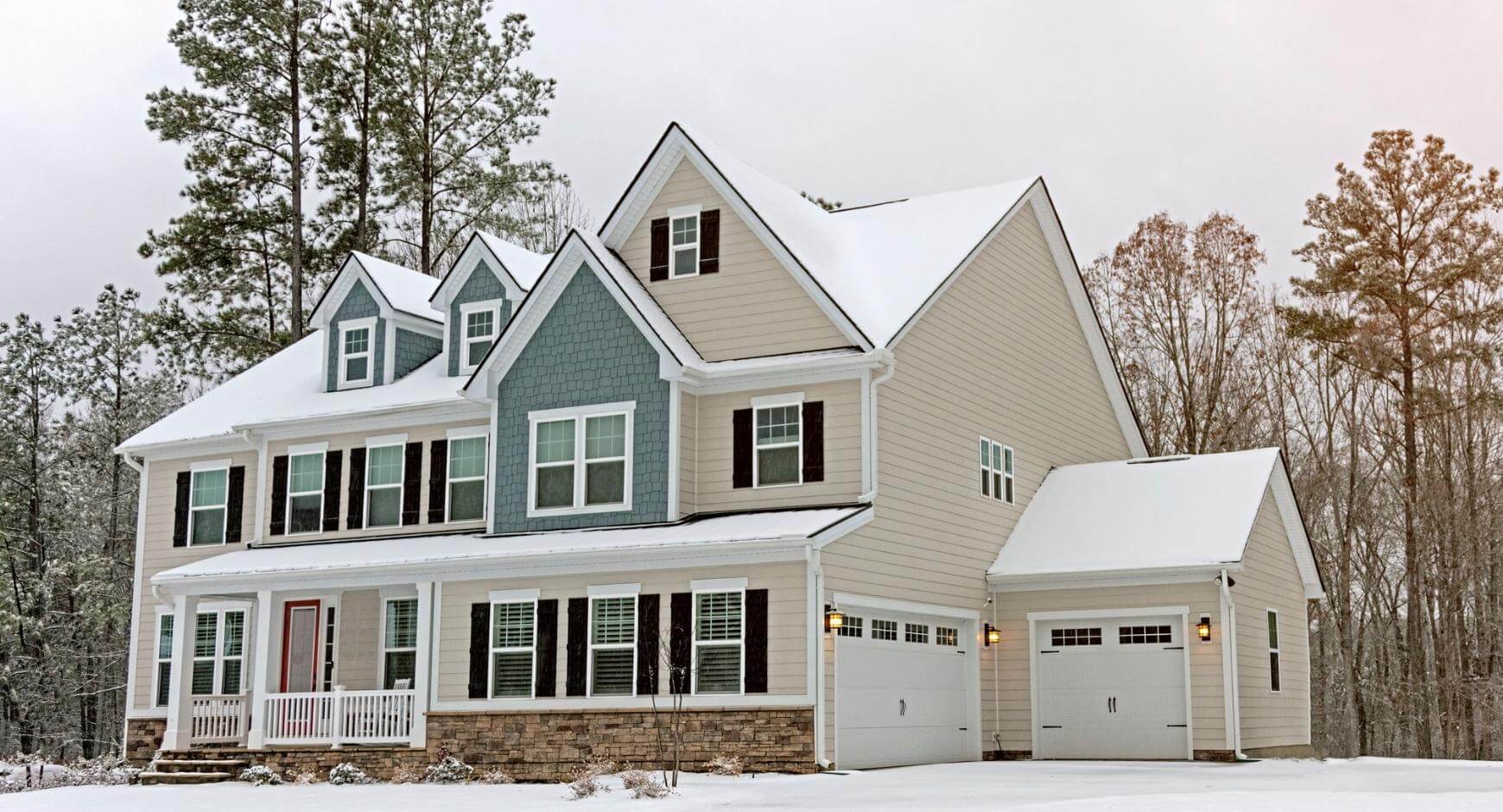 Can't Make Up Your Mind? Go Two-Tone
Choosing colors for painting the outside of a house can be a pain. The good thing is you don't have to choose just one. There's a new trend of two-toned houses, and it's a welcome step away from the ordinary.
You might choose one color on top and another on the bottom, or one on the sides and another in the middle. As long as the colors compliment each other, it will look appealing.
Separate split level homes
Stand out with accent walls
Add depth and layers to your design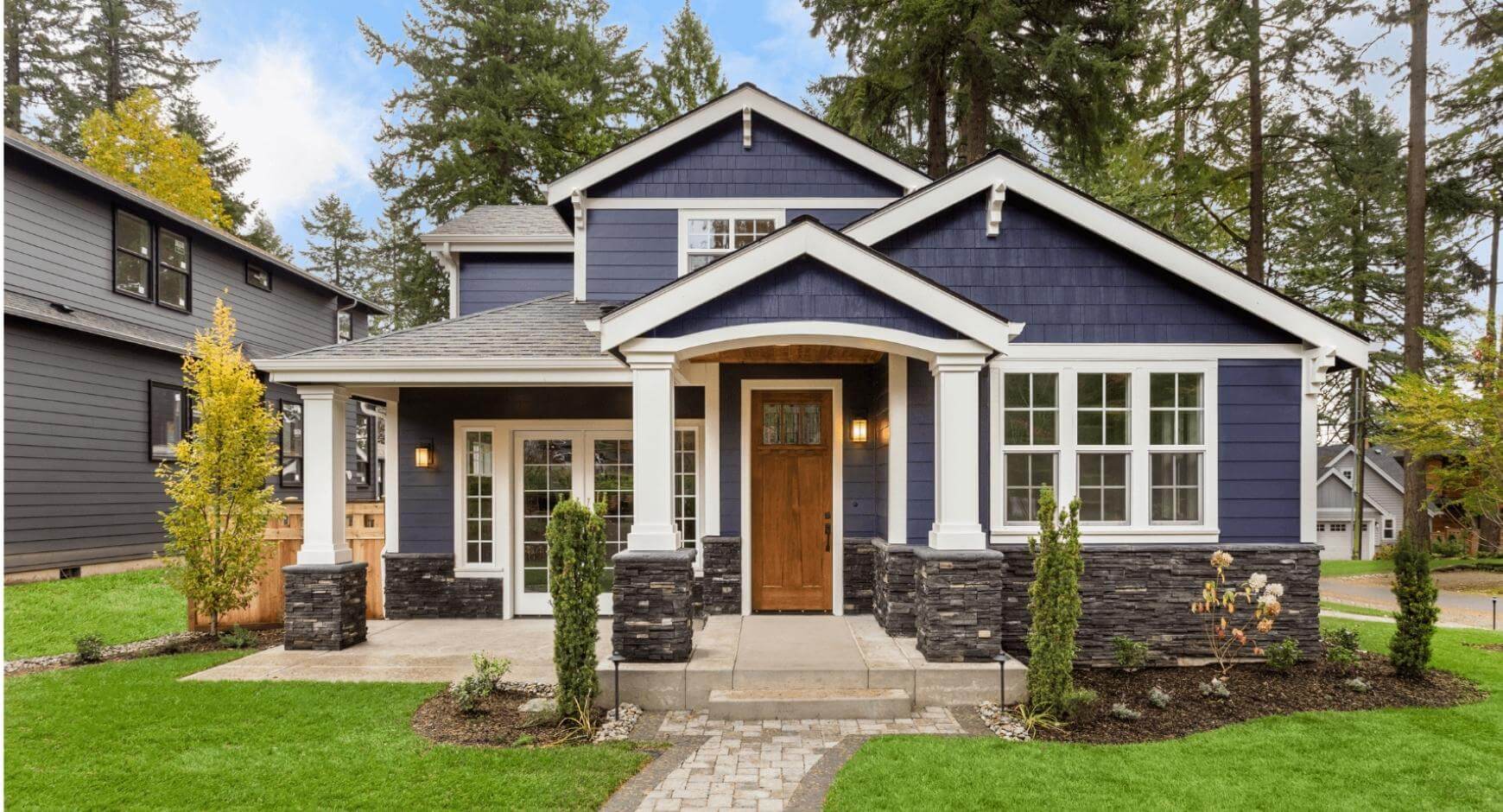 Blues on Blues
Blue exterior house colors cover the spectrum from gray-blue to green-blue, light to dark, and everywhere in between. One of the top exterior paint colors for 2022 is dark blue. It easily lends itself to various accent colors or natural wood finishes. If you live near a body of water, you can incorporate that into your home design with blue exterior house paint and white trim for a uniquely nautical look.
Works well with many accents
Compliments the nearby rivers and lakes
Timeless and elegant appeal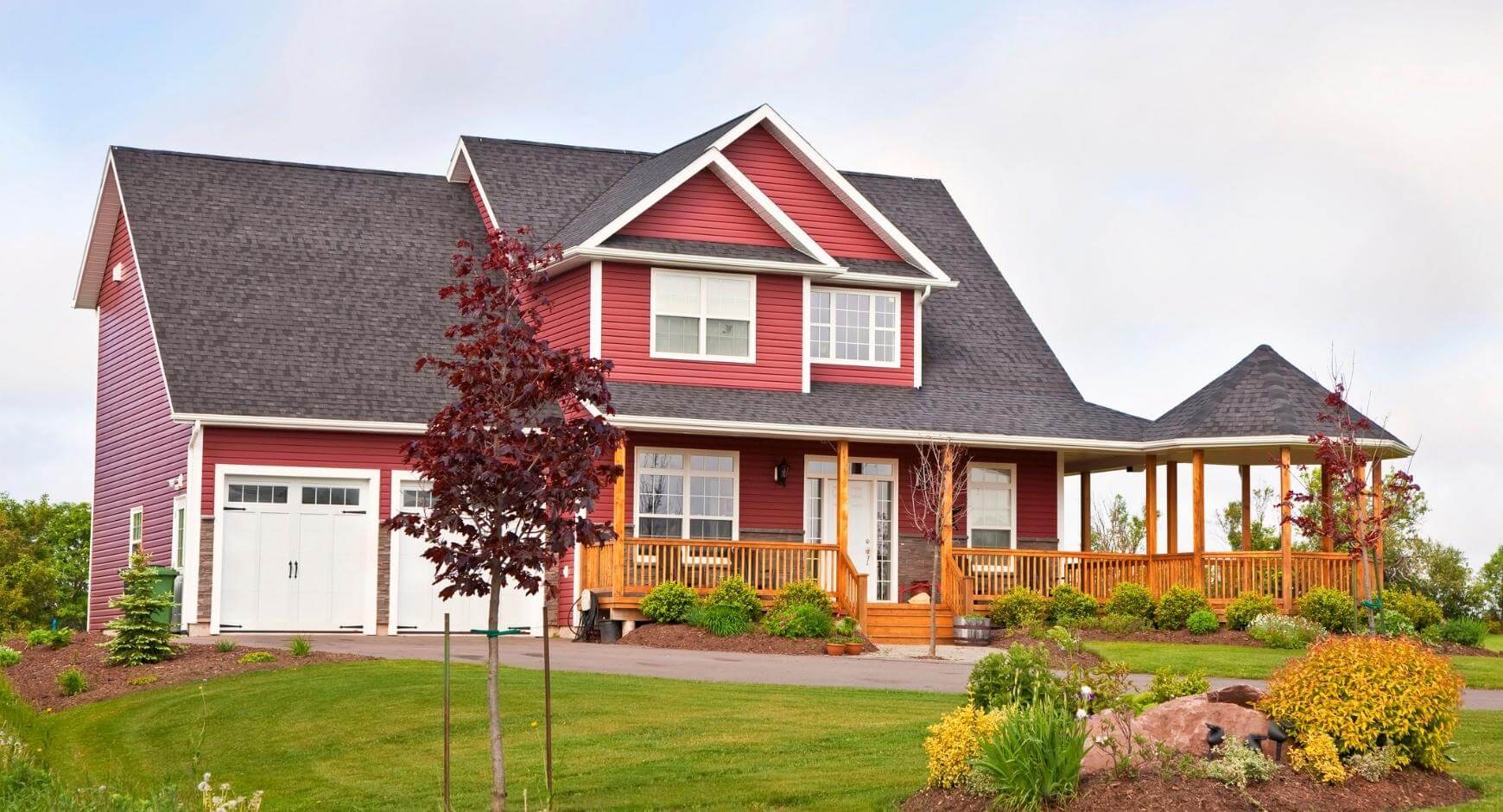 Go the Rustic Route with Autumn Red
Rustic paint colors often fall into the farmhouse color palette, one of the most popular exterior house colors of 2022. Farmhouse exterior colors dive into deep reds and stark whites. A lighter-colored exterior would pair well with a few burgundy accents, and likewise, a dark red exterior will be complemented by white accents.
Exterior brick and their paint color combinations also fall into this color palette. You may wish to change the brick paint colors to white and accent with burgundy, or keep them as-is and accent with white.
A fresh take on farmhouse colors
Pairs well with existing brick
Rustic yet modern appeal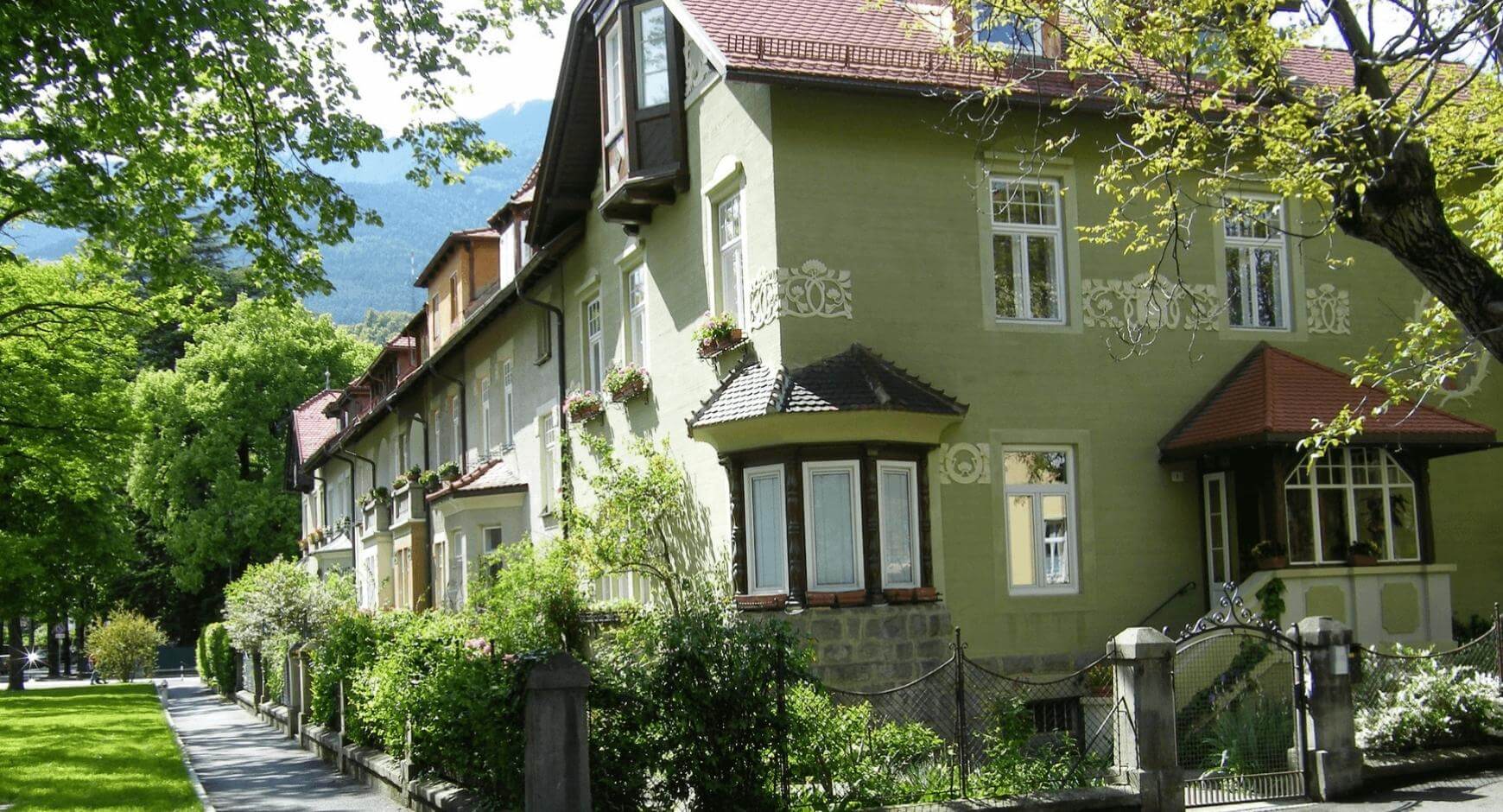 Embrace Green Concepts
An earthy green color can make for an exquisite nature-inspired home. It is perhaps more commonly used as an accent rather than the primary house color, but earth tones are adaptable to either role.
When looking for stucco house colors, there is no better place to look than the earth tones. It reflects the surrounding natural landscape and the organic materials used to build the house. In general, earth tones are subtle and relaxing and blend well with any local scenery.
Compliments the outdoors
Reflects the building materials inside
Less distracting from the surrounding beauty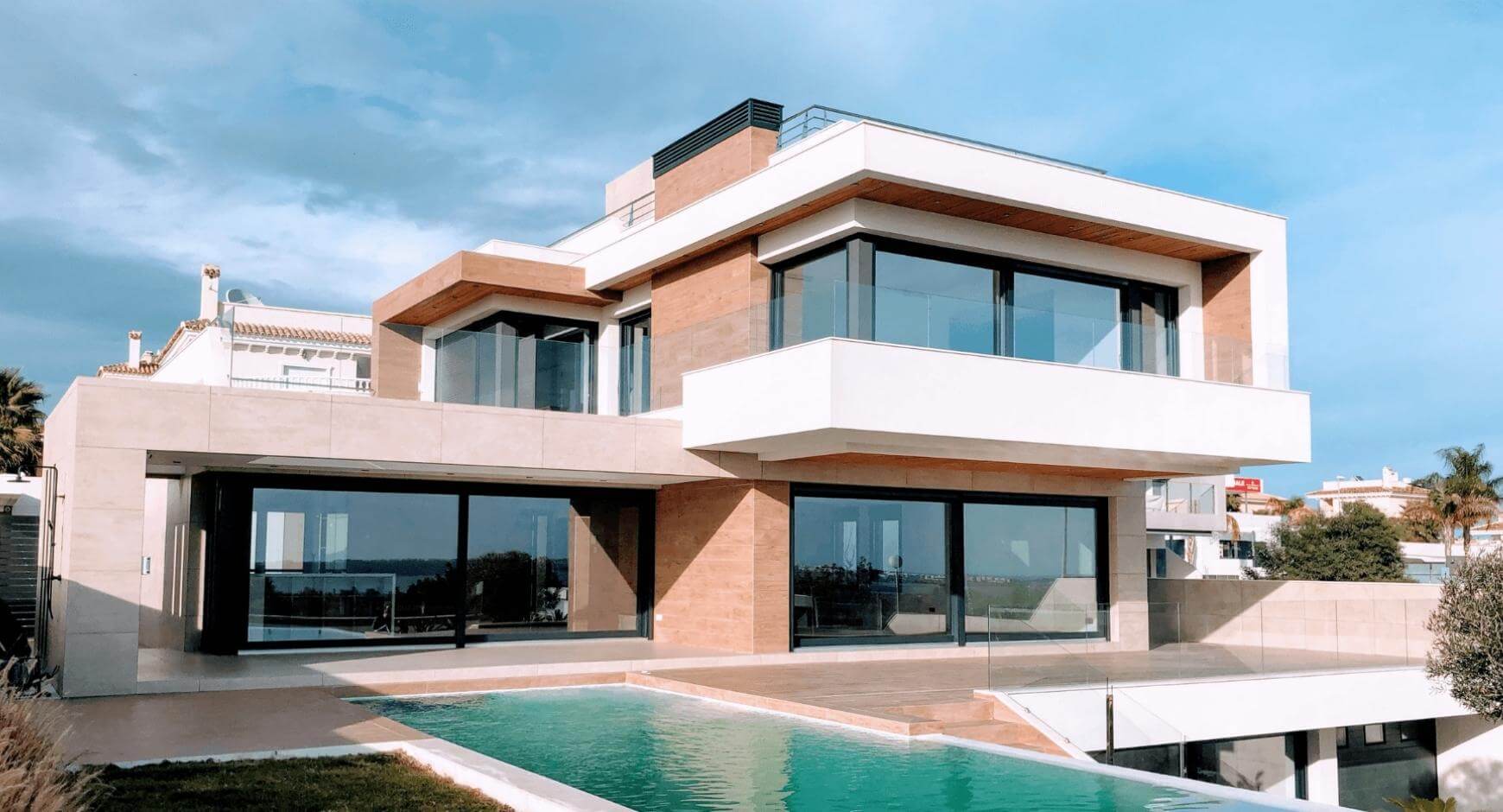 Be Bold, Be Modern
Modern exterior house paint colors are typically neutral colors with contrasting trim and accents. The best exterior paint colors of 2022 tend to work with high contrast and incorporate other natural elements.
A copper roof, for example, is a bold material and needs to be met with neutral colors to create that natural yet modern contrast that has become so popular. Modern houses are both simple and sophisticated, geometric and functional, and the heavy contrast at the heart of this trend is what sets it apart from the rest.
High contrasting elements
Unique natural accents
Simplistic functional design
Visit Our Showroom for More Exterior Home Ideas
Whether your style is muted or bold, rustic or modern, trendy or old-fashioned, we hope you've found some inspiration for your next exterior paint project. When it comes time to paint your home, you may find other exterior issues that need fixing. At Asher Lasting Exteriors, high-quality and affordable exterior home projects, like windows and doors, are what we do.
We pride ourselves on customer satisfaction and have all the testimonials to prove it. If you're considering updating your home's exterior, contact our team of door, window, and gutter specialists today. Visit the Asher showroom for more great exterior home remodel ideas and explore our blog for home maintenance and design tips.