Gutter hangers hold the key to extending the lifespan of your gutter system. Help protect your home from water erosion by securing your gutters with the right gutter hanging system. Learn about the different types of gutter hangers to decide which style is best for your house.
You might be surprised to learn that there are seven different types of hangers for gutters. This means you can select the gutter style that fits your home without worrying about whether it can be securely installed on your roof. Gutter mounting systems provide support and stability to the gutters, which would otherwise collapse due to water damage.
Asher Lasting Exteriors is the area's leading provider of gutters and gutter services. Contact us today for a free consultation about your new gutter replacements.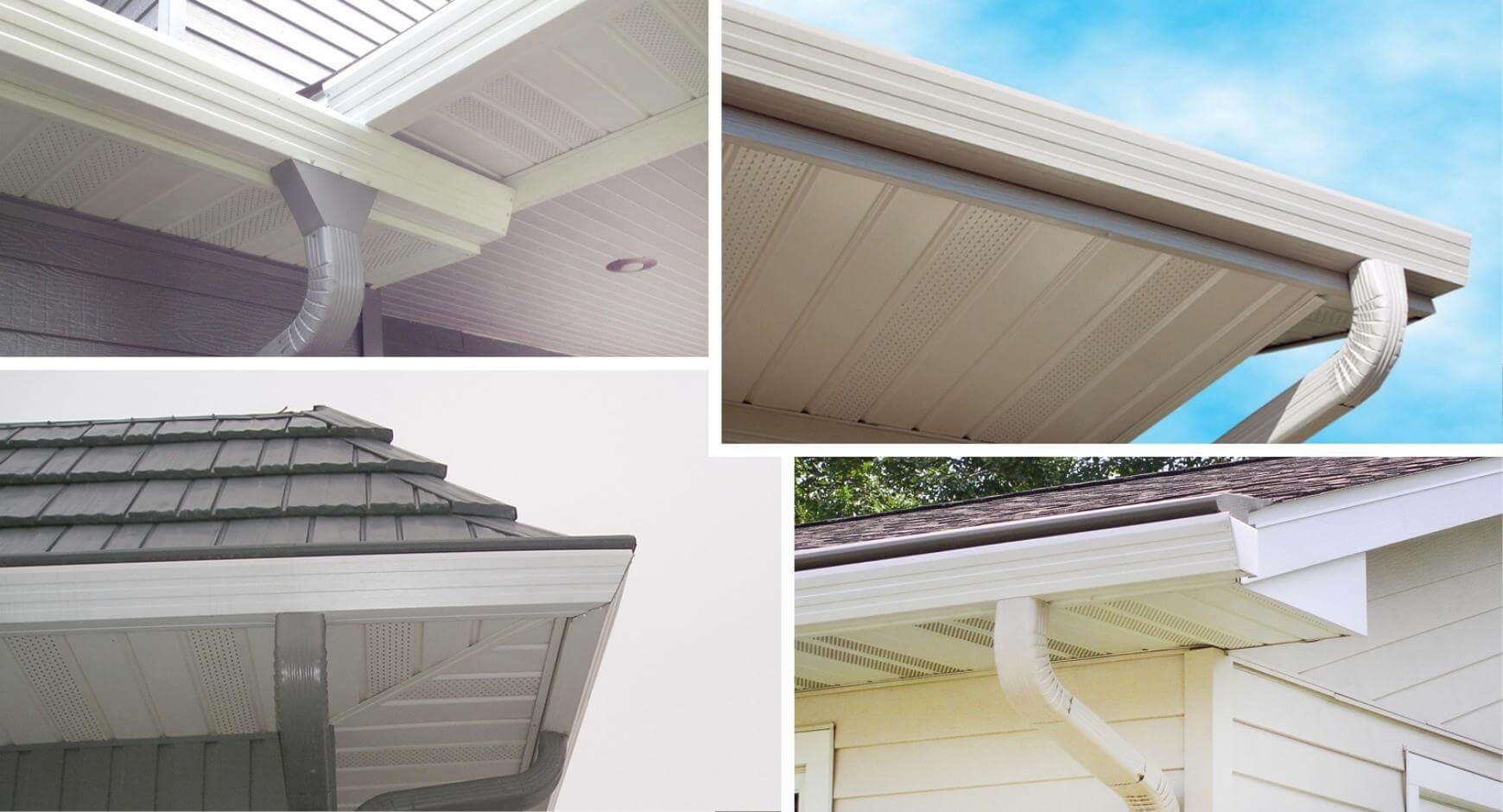 What are Gutter Hangers?
Rain gutter hangers are the support system for your overall gutter health. Faulty gutter hangers will lead to further gutter issues that can add up quickly. There are several types of gutter hangers.
Some are more robust and can handle heavier rains; others are more discrete and work well with seamless gutters to create a sleek, uninterrupted appearance. Regardless of the type of gutter hanger you choose, you'll be more secure and protected when the summer storms come through.
Types of Gutter Hangers
There are seven different types of gutter hangers, each with its own advantages over the others. Finding the best type for your home will depend on your climate, budget, and aesthetic preference.
Some hangers offer a discreet appearance from ground level, some are made to withstand heavy rains, and others are more simplistic and easier to install yourself. Take a look at each of the hanger designs below to decide which is right for you.
Hangers Secured to the Fascia Board
This is one of the most common types of rain gutter hangers, compatible with both K-style and half-round gutters. The outer end connects to the gutter's top lip, while the inside contains a hollow piece where the fastener, usually a spike or long screw, is driven into.
The fastener spans about half the width of the gutter trough to create a stronger brace. The key characteristics of this type of gutter bracket include:
Compatibility with K-style and half-round gutters
Long spike or screw for a deeper anchor
Wider fastener for added gutter support
Hidden Hangers
Hidden hangers are similar to the previous gutter brackets, except they are installed at the center of the gutter trough. These gutter fasteners are invisible from the ground, which creates a cleaner look all around.
This is a popular style for seamless gutter hangers where the emphasis is put on a sleek and uninterrupted design. As an added benefit, they can support a ton of excess water and are one of the strongest gutter hangers. Here are a few key benefits of choosing hidden hangers for gutters.
Sleek and seamless appearance
Provides strong support throughout the system
Capable of handling heavy rainfall 
Spikes and Ferrules
This type of rain gutter hanger uses a more straightforward mechanism. A ferrule, or small metal tube, is driven through both sides of the gutter trough, then a long spike or screw is driven through to the fascia board.
The two-hole installation method increases the risk of gutter leaks, allowing rainwater to spill on siding and windows. The ferrules are also susceptible to damage from ice causing them to expand and contract. The main components of this type of gutter bracket include:
A more simplistic hanging mechanism
Additional points of weakness for leaking
Potential for ice damage to occur
Exposed Brackets and Straps
This style of rain gutter brackets uses U-shaped metal brackets that support the gutter trough underneath instead of penetrating it. A load-bearing strap is then attached to the fascia board.
This bracket type reduces the risk of corrosion, but the fasteners need to be correctly installed. Otherwise, the brackets can be easily knocked off during periods of heavy downpour. The central aspects of these gutter holders include:
No holes put into the gutters themselves 
Reduces risk of corrosion
Recommended professional installation 
Hangers Secured to the Subroof
This is a variation of the exposed brackets and straps rain gutter hangers. Instead of being secured to the fascia board, this type of hanger is secured to the roofing structure itself, usually under the shingles. While it's more secure, installing gutter hangers of this variety requires skill and should not be left to inexperienced contractors. The essential elements of these rain gutter hangers include:
Fastened under the shingles
More secure than bracket and straps
Requires expert installation 
T-Bar or T-Strap Hangers
T-bars resemble hidden hangers, with a vertical metal strap riveted to its middle, forming a suspension system. The other end of the strap is fastened to the roof deck, eliminating the need to use fasteners on the fascia board. These seamless gutter brackets are as invisible from the ground as the hidden hangers for gutters. The critical components of these rain gutter hangers include:
Gutters anchored below the shingles
Hidden from the ground view
No holes put in the fascia board
Wrap-Around Hangers
Wrap-around hangers are similar to exposed brackets and straps but are hung using t-straps. This style of brackets for gutters provides support from underneath, giving it the extra strength needed to combat heavy rainfall.
Similar to the bracket and strap style, these gutter mounting systems work best when installed professionally. The main focal points of these gutter support brackets include:
Extra strength for heavy rainfall
Secured underneath the gutter
Recommended professional installation 
How to Decide Which Gutter Hanger Type is Right for You
The best gutter hangers for your home will depend on how much you prioritize seamless design, easy installation, and the ability to withstand storms. Other considerations may include your gutter hanger spacing, as three feet apart is the average, but two feet may be recommended for areas of heavy snow and ice build-up. You'll also want to consider the types of downspout brackets and whether they will match or contrast your primary gutter holder. As you decide, keep the following in mind:
Gutter hangers spacing 
Downspout brackets
Aesthetic of your home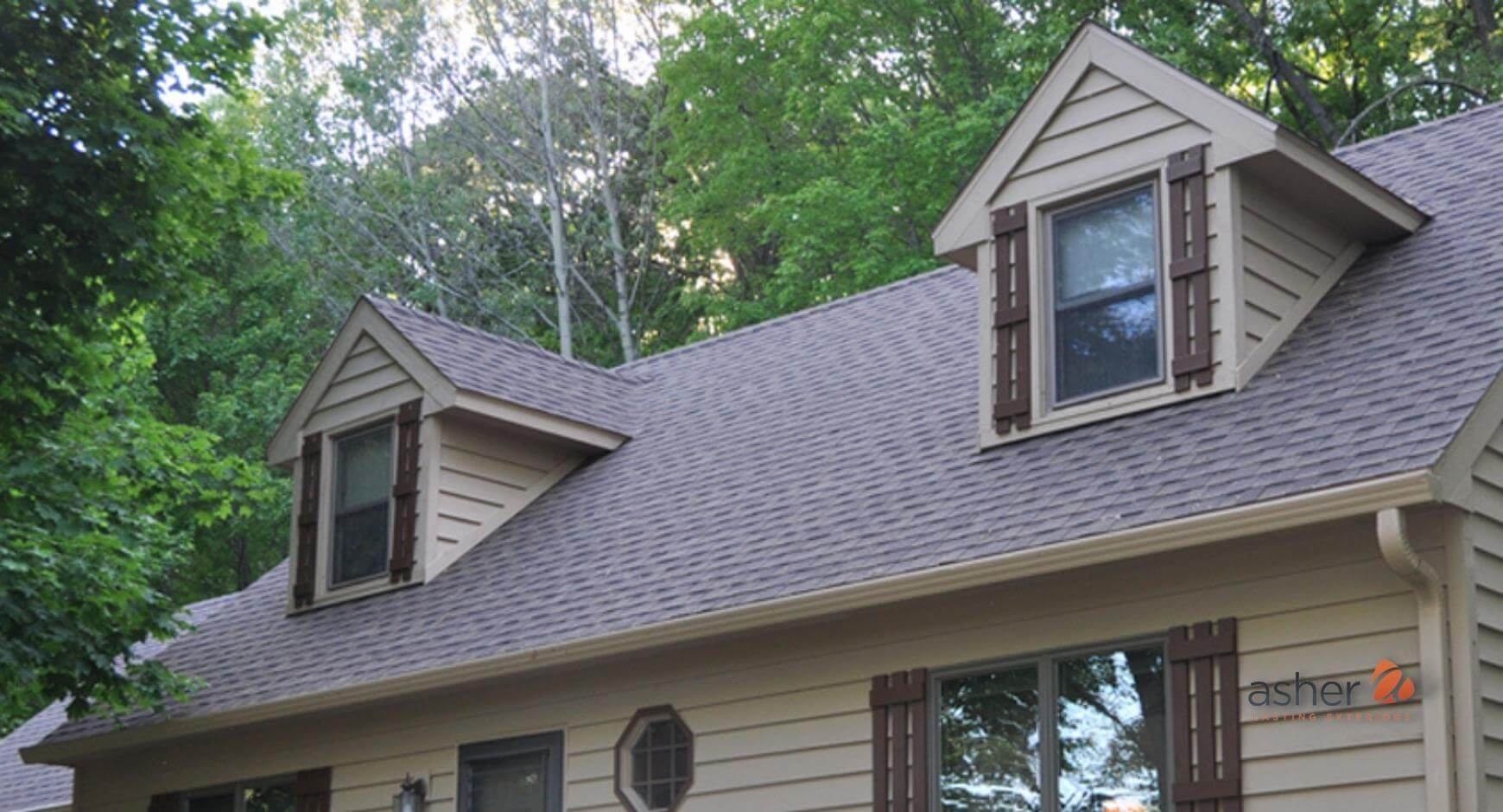 Explore More Gutter Options from Asher
If you're looking to replace your gutter system, Asher has the technical expertise to get the job done. Call our team of professionals at Asher for anything from gutter solutions like seamless gutters, gutter helmet, windows, outdoor living, and more.