Bathroom windows are sometimes little more than an afterthought, but carefully planning what window to install in this highly functional room can help you enjoy using it even more.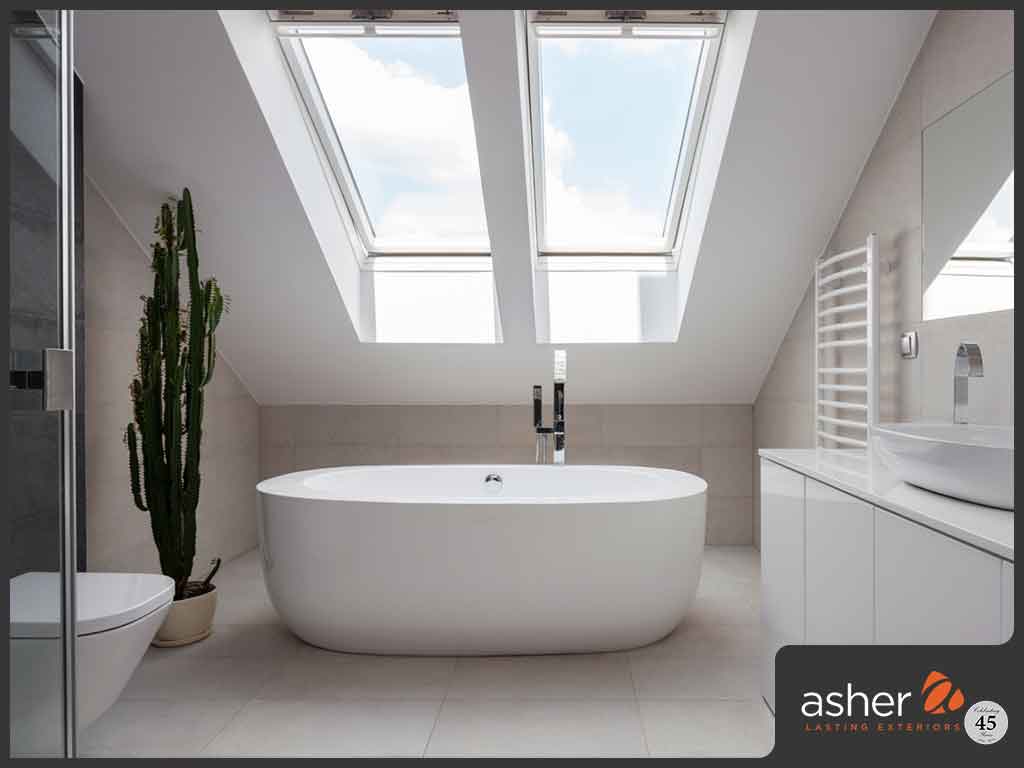 Think about the factors that require your consideration before choosing the vinyl windows for your bathroom.
Size
The size of a bathroom window determines the amount of light it allows into the room. The same is true about its ventilation capabilities. The size will also have an effect on how effective the window is energy-wise, as well as on the amount of privacy you enjoy in the room.
Transparency
While many bathroom windows have clear glass, you have other options to improve privacy, including frosted glass and window treatments, like blinds and curtains.
Style
The style of your bathroom windows can improve the aesthetic quality of your bathroom, but it can determine how easy (or difficult) they are to operate, as well.
Placement
As with any other awning replacement window, or any type of window for that matter, the placement of your bathroom window or windows will help you maximize its functionality. For example, if your bathroom has high walls, placing your window higher than head-height can improve your bathroom's privacy even if your window glass is clear. This can also allow more light to enter and more air to circulate when you want to air out the room.
Energy Performance
No matter the type, size and placement of your bathroom window, always take into account its energy performance. Choosing a window that doesn't offer any insulation based only on lower cost is a bad idea, as the lack of insulation can increase energy bills and decrease indoor comfort.
Asher Lasting Exteriors can help you choose the right windows for your bathroom. We also offer other home improvement services and products, including gutters. Call us today at (715) 832-7282. We work with homeowners in Eau Caire, River Falls and other areas in WI.