Wisconsin is the ideal place for lake lovers. With more than 15,000 pristine lakes to choose from, the only hard part is deciding where to dock the boat, so here are the best lakes in Wisconsin for a cabin. 
Whether you're looking for inspiration for your own cabin or your next weekend getaway, you'll want to check out some of the greatest lakes Wisconsin has to offer. From the jagged cliffs of Devil's Lake to the crystal clear waters of Wazee Lake, this is our list of the 12 best lakes for cabins in Wisconsin.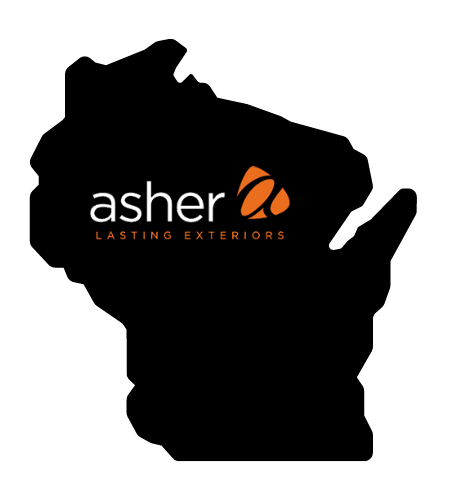 Explore our blog for more excellent cabin remodel tips and advice. 
Lakes in Northern Wisconsin
The northern Wisconsin border is home to two of the largest lakes in Wisconsin, Lake Superior and Lake Michigan, but its lesser-known lakes are perfect for cozy cabin living. They range widely in size, depth, and remoteness, but each boasts a lake life charm. Take a look at our picks for northern Wisconsin's best lakes.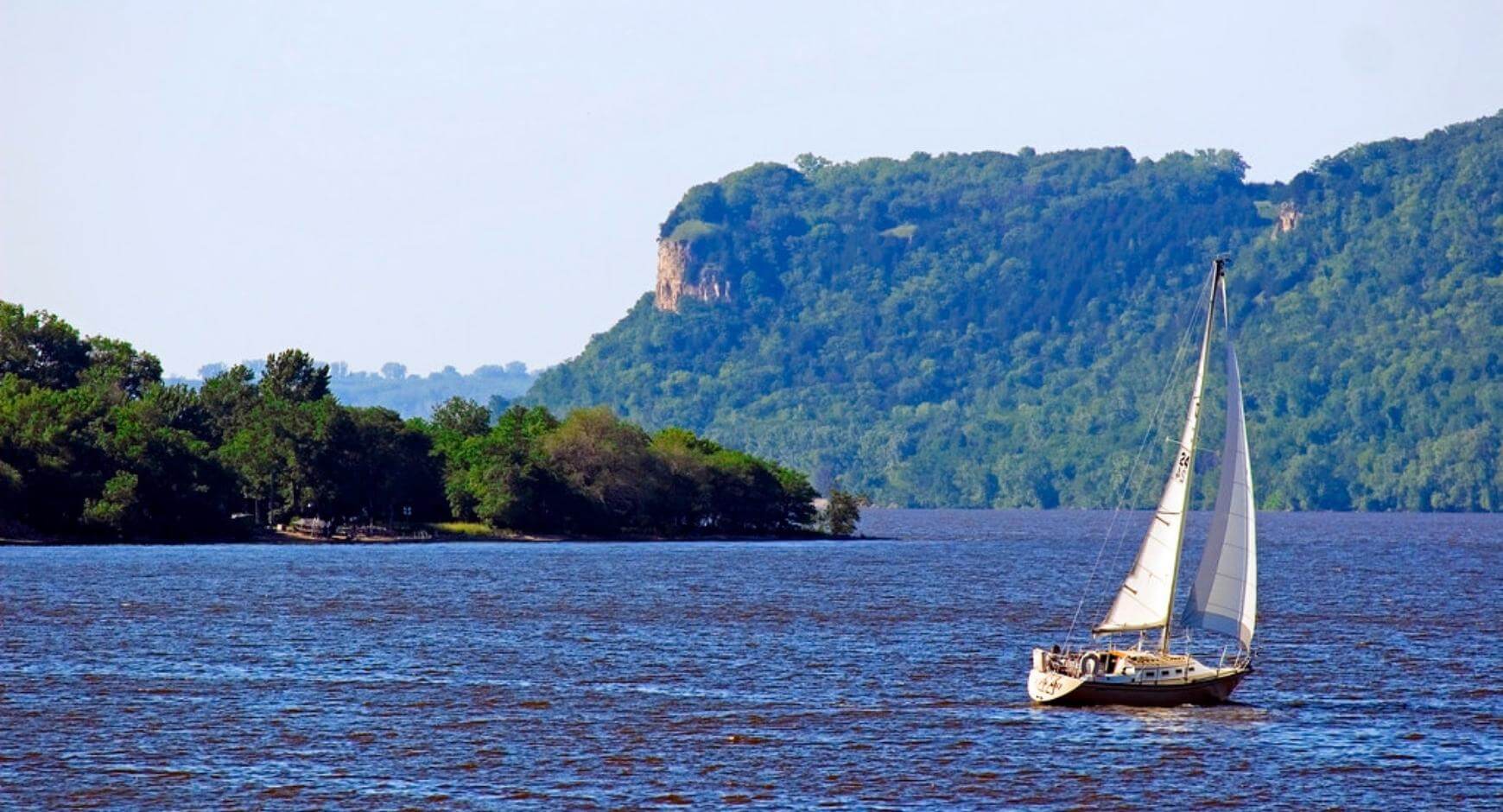 Lake Pepin
Size: 40 mi²
Popular Nearby Towns: Pepin, Red Wing, Wabasha
Lake Pepin is one of the best lakes in Wisconsin and Minnesota as it rests along the border of both states. While it's connected to the Mississippi River, its source is actually the Rush River Delta Natural Area, a scenic but primitive section of the lake that's quite popular with birdwatchers.
Surrounding Lake Pepin is seven boat landings and several small towns, including the charming village of Pepin. From there, you can take a short detour to the preserved parkland in Pepin and use the Pepin Town Landing to access the lake.
As the undisputed birthplace of waterskiing, Lake Pepin holds a summer festival each June with parades, activities, and a ski show. The favorite summer sport was invented by Ralph W. Samuelson in 1922. After trying barrel staves and snow skis, he steam-curled wood planks to create his own design, earning him the nickname the "Father of Waterskiing."
Black Oak Lake
Size:  0.88 mi²
Popular Nearby Towns: Land O' Lakes
Black Oak Lake may not be the largest, but its small size and spring feed allow it to remain the clearest lake in Wisconsin. It is touted as one of the best swimming lakes because of its excellent water clarity, which allows you to see the bottom at 30 feet below. The pristine waters make this northern lake the perfect place for boating, fishing, or just relaxing in the sun.
Located just a mile from the upper peninsula of Michigan, this might be the northernmost lake on our list of the best lakes in Wisconsin for a cabin. Its remoteness makes it a great candidate for those who want to get away from it all when they hit the cabin. Black Oak Lake may be one of the most magical and unknown lakes left in northern Wisconsin.
Namekagon Lake
Size: 4.5 mi²
Popular Nearby Towns: Mason, Grand View, Cable
In the middle of the Chequamegon National Forest lies one of the best lakes in Wisconsin to own a cabin, Namekagon Lake. The surrounding wilderness and wildlife are almost as much of a draw as the lake itself. A simple canoe or kayak is all you need to enjoy the natural beauty of this northern lake. Paddle around the six parks surrounding the lake, including the Fairyland State Natural Area, for a day of quiet relaxation.
Bring a fishing pole to troll for walleye, Northern pike, largemouth, and smallmouth bass, and the chance to snag a musky. Namekagon is one of many deep lakes in Wisconsin known to be home to the mighty musky.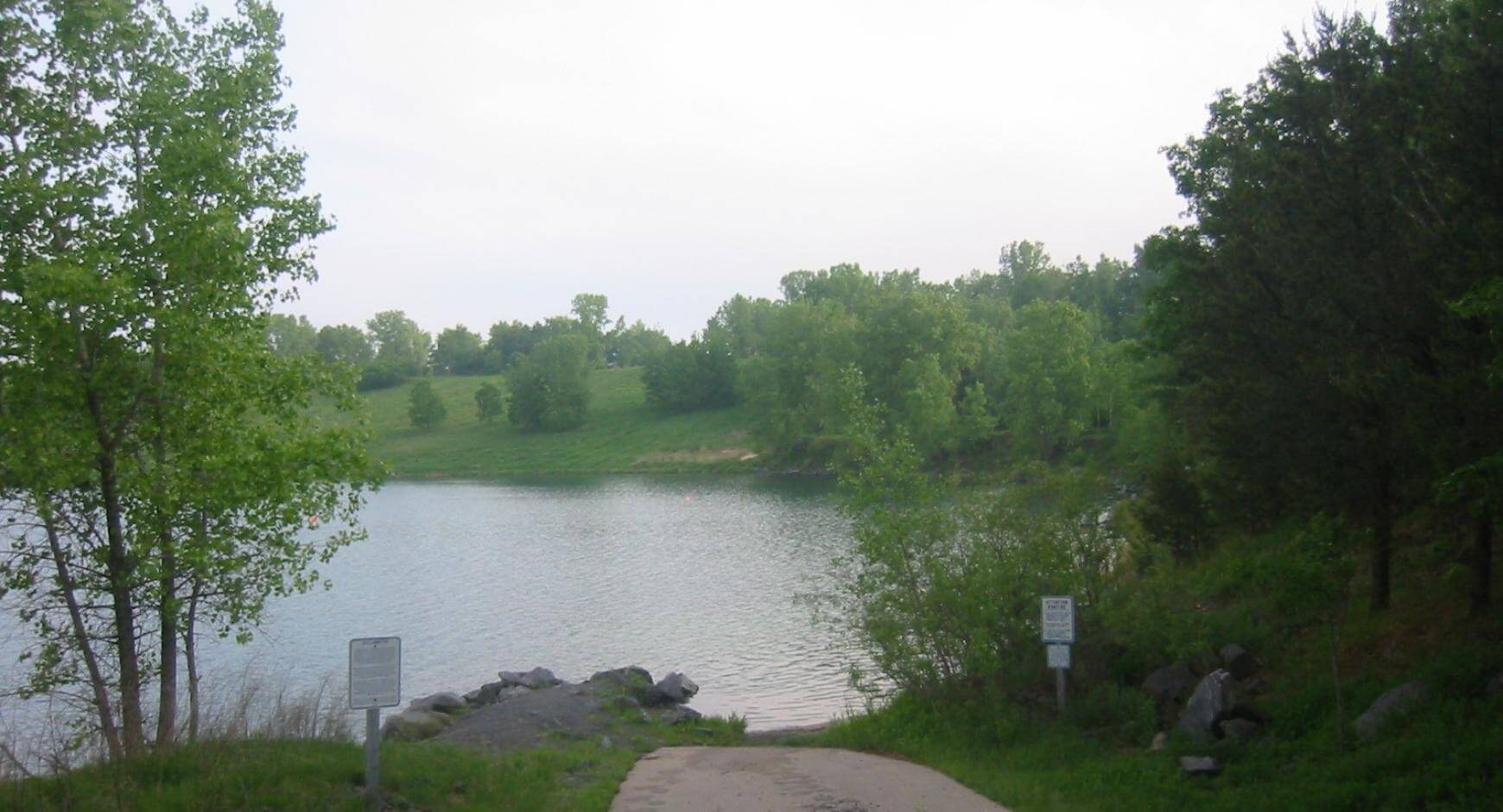 Wazee Lake
Size: 0.25 mi²
Popular Nearby Towns: Black River Falls, Brockway
What used to be a mining quarry is now one of Wisconsin's best scuba diving destinations. Wazee Lake is the clearest of the deep lakes in Wisconsin, which makes it a popular spot for those getting certified in scuba as they can easily explore the remnants of the old mining operation.
Wazee Lake also has a great public beach and boat ramp for those who want to enjoy the water closer to the surface. The nearby towns of Brockway and Black River Falls offer great dining and lodging options for visitors. Whatever your reason for visiting, you'll enjoy the beautiful scenery and community that this lake has to offer.
Minocqua Lake
Size: 2.125 mi²
Popular Nearby Towns: Minocqua, Arbor Vitae, and Woodruff
Right in the heart of the "Lakeland" area of northern Wisconsin, Minocqua Lake is a popular spot for lakeside fun all year round. Enjoy waterskiing, boating, and swimming in the summer, then turn on the snowmobiles and ice houses for some wintertime fun. The fishing is excellent, with a great variety of panfish, walleye, largemouth and smallmouth bass, and musky.
Visit the quiet life in the nearby towns of Minocqua, Arbor Vitae, and Woodruff. You might also choose to stay at one of the cabin rentals or resorts along the shoreline of Minocqua Lake.
Lake Chippewa
Size: 22.8 mi²
Popular Nearby Towns: New Post
Lake Chippewa is the third largest lake in the state and also happens to be an artificial lake, first filled in 1924. Its stunning shoreline is spotted with small islands that give this lake its iconic look. The islands are easily accessible by kayak or canoe and make for a great day hike and paddle adventure.
While many consider this one of the best boating lakes in Wisconsin, its walleye fishing is unparalleled. Lake Chippewa boasts some of the finest walleye in the state, as well as excellent places for bird watching, camping, hiking, and all your favorite water activities.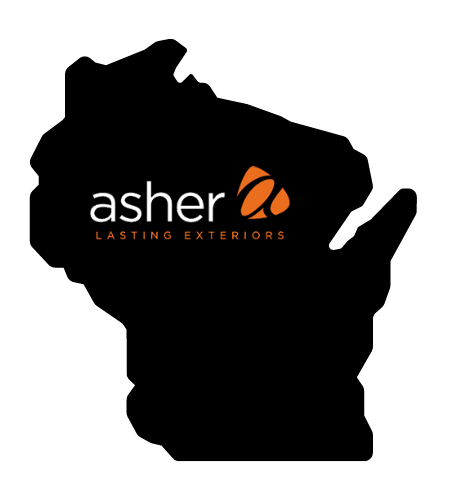 Upgrade your summer cabin with the exterior remodeling experts at Asher Lasting Exteriors. 
Lakes in Southern Wisconsin
From some of the smallest and clearest lakes in Wisconsin, like Devil's Lake, to the capitol adjacent and widely popular Lake Monona, southern Wisconsin has something for every taste. Whether you're looking to swim, fish, or waterski, you'll find everything you need in one of the thousands of lakes that call this great state home. Here is a small selection of our favorite southern lakes.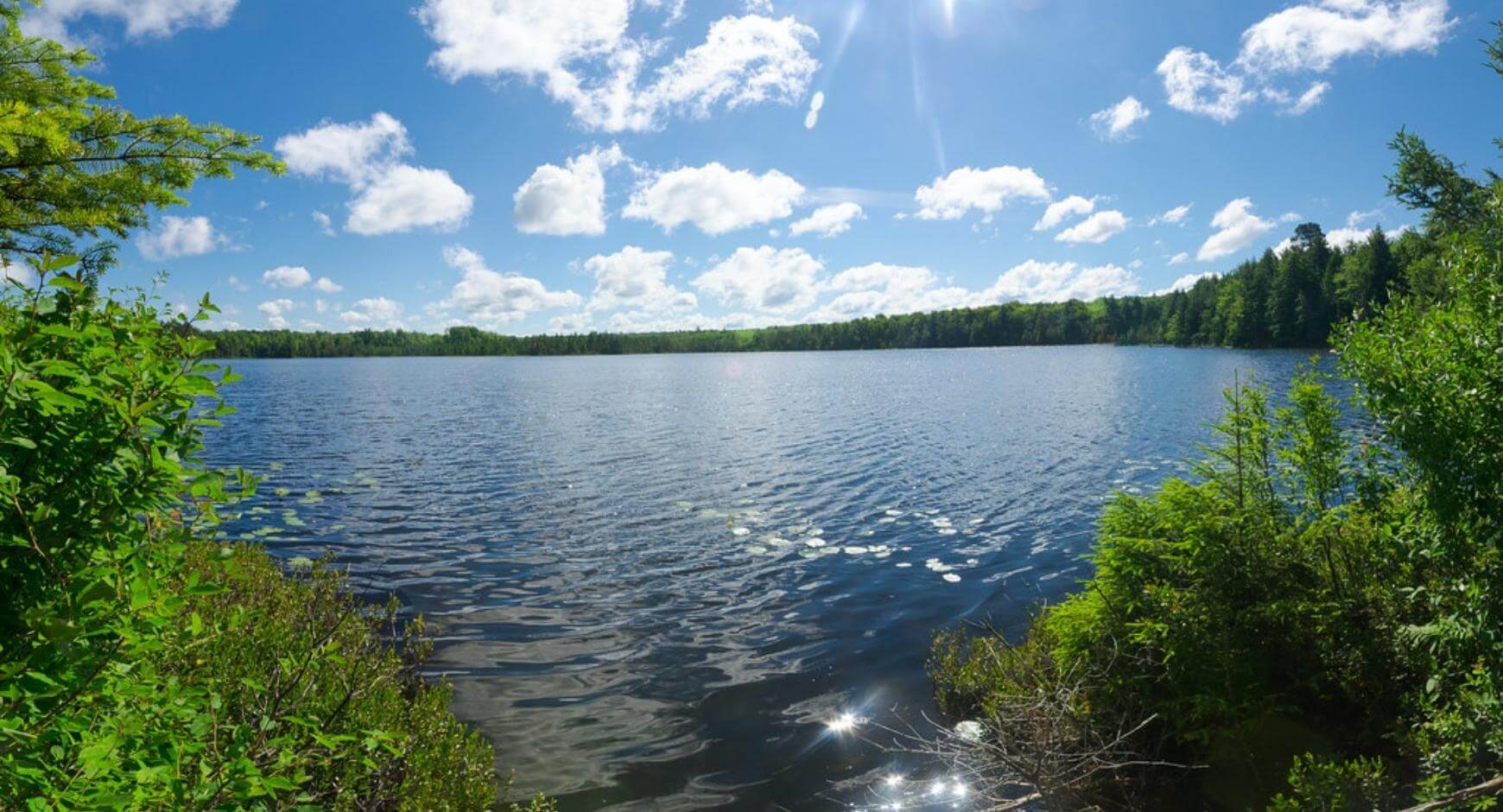 Lake Wisconsin
Size: 14.84 mi²
Popular Nearby Towns: Merrimac, Moon Valley, Dekorra
Lake Wisconsin is a reservoir on the Wisconsin River, a few miles south of Baraboo and right on the shores of Merrimac. It's right in the heart of Wisconsin's wine country, which makes it a perfect destination for summer getaways. A popular destination for boating and fishing, few realize the lake also acts as flood control for the nearby towns.
Visiting this lake won't necessarily require boat access, as the Merrimac Ferry will give you easy access to cross between the towns of Merrimac and Okee, Wisconsin. Each town has its own unique charm, and it's certainly worth exploring them both while you're enjoying life on the lake.
Green Lake
Size: 1.88 mi²
Popular Nearby Towns: Green Lake, Princeton, Ripon
Green Lake is unique in that it is the deepest lake in Wisconsin at 237 feet deep, making it one of the best lakes for fishing. Anglers will find largemouth and smallmouth bass, northern pike, walleye, crappie, and trout. Along the 27 miles of shoreline, there are eight public boat access points and three public beaches to enjoy.
Head to the nearby town of Green Lake for excellent dining and lodging options. Located in the east-central part of the state, you may also want to visit the town of Ripon to check out its eclectic arts scene. Schedule your fall trip to Green Lake in September to catch the Golden Days Harvest Fest and enjoy a bustling market, parade, and classic car and boat show.
Geneva Lake
Size: 8.17 mi²
Popular Nearby Towns: Lake Geneva, Williams Bay, Fontana-On-Geneva Lake
The spring-fed Lake Geneva is one of Wisconsin's clearest lakes, making it a popular spot for cabin homes and lakeside resorts. It's also large enough to enjoy boating, fishing, swimming, and all your water sports without running across much boat traffic. There are also six public beaches on the lake that offer great spots for picnicking, hiking, and swimming.
The nearby towns surrounding Lake Geneva are full of quaint little shops and superb mom-and-pop restaurants. You can also take advantage of kayak rentals, fishing charters, and sunset dinner cruises from the kind folks in the Geneva Lake area.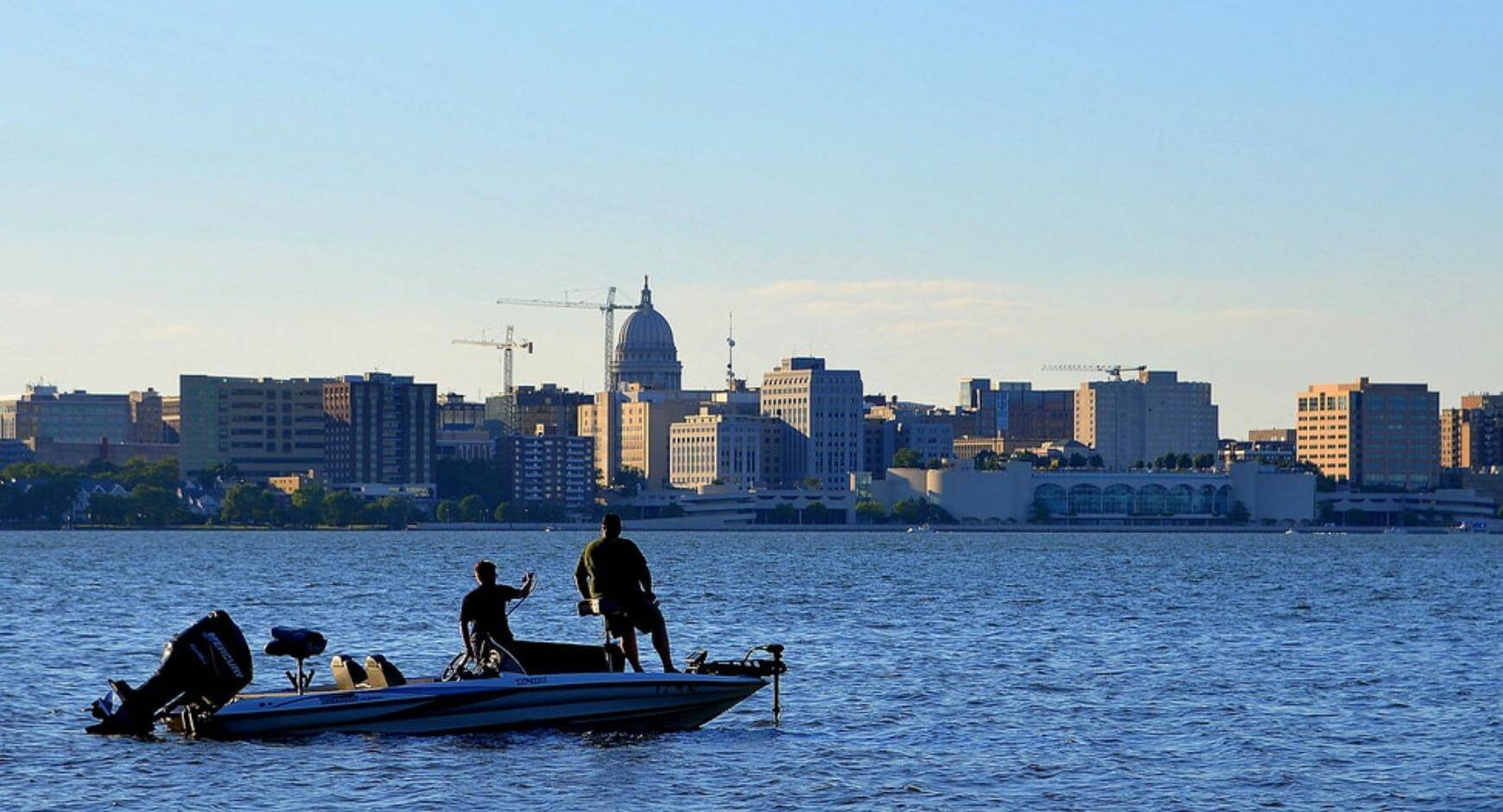 Lake Monona
Size: 5.12 mi²
Popular Nearby Towns: Madison, Marquette, Monona
Resting at the edge of Wisconsin's capital city of Madison, Lake Monona casts a beautiful reflection of the capitol dome and city skyline. It's the perfect Wisconsin lake for those who live and work in the city but still want to enjoy all of the summer fun that Wisconsin has to offer.
During the warmer months, you will see people kayaking, paddleboarding, and kite surfing across the lake. In the winter months, you can enjoy ice skating, cross country skiing, and ice fishing for year-round entertainment.
The miles of trails that surround the lake cross through 18 parks, including seven public beaches. The paths also converge on a very walkable downtown area so you can explore the town as well as the lake.
Lake Winnebago
Size: 215.2 mi²
Popular Nearby Towns: Fond du Lac, Oshkosh, Neenah
The largest Wisconsin lake and one of the largest inland lakes in the United States, Lake Winnebago is sure to have something for everybody. It's large enough to boast several larger towns like Fond du Lac, Oshkosh, and Neenah on its shores, along with many smaller towns. Conveniently located less than an hour from Madison, Green Bay, and Millewalkie, you're never too far from easy access to your favorite city amenities.
Lake Winnebago has 13 public parks and beaches, but the most noteworthy part is a mile-long section of beautiful limestone cliffs. The High Cliff Escarpment State Natural Area is a protected shoreline along the lake that is home to countless unique plants and wildflowers in its densely wooded forest.
Devil's Lake 
Size: 0.575 mi²
Popular Nearby Towns: Baraboo, Bluffview
Out of all the Wisconsin lakes, Devil's Lake might be the most breathtaking for its size. The small lake is overshadowed by 500ft bluffs carved during the last ice age. The beautiful rock faces make this a popular destination for climbers, and views of the landscape from the top make it worth the hike for non-climbers as well.
Cool off after your hike with a jump into the crystal clear waters of one of the cleanest lakes in Wisconsin. You won't get a cabin on the lake as it's part of the Devil's Lake State Park, but there are two public beaches on the north and south sides.
The park is located next to Baraboo, one of the best Wisconsin lake towns, often called "Circus City" for its historical connection to the Ringling Brothers. Not only did the brothers call Baraboo home, but they started their first circus there before joining forces with another duo to become the famous Ringling Brothers & Barnum & Bailey Circus.
Discover Asher's Exterior Home and Cabin Remodeling Services
As anyone from Wisconsin already knows, our lakes are the ideal place to spend the summer. No matter what type of lake you prefer, you'll find it here.
Whether you're building a new cabin or renovating an existing one, reach out to your local home exterior remodeling experts at Asher Lasting Exteriors to request a free consultation. Our primary focus is to provide our customers with excellent service and top-of-the-line products. Explore our blog or visit our showroom and learn more about our services.