Enhanced curb appeal is not the sole benefit of having an awning. This shading solution might be the only thing missing to make your house feel more like home.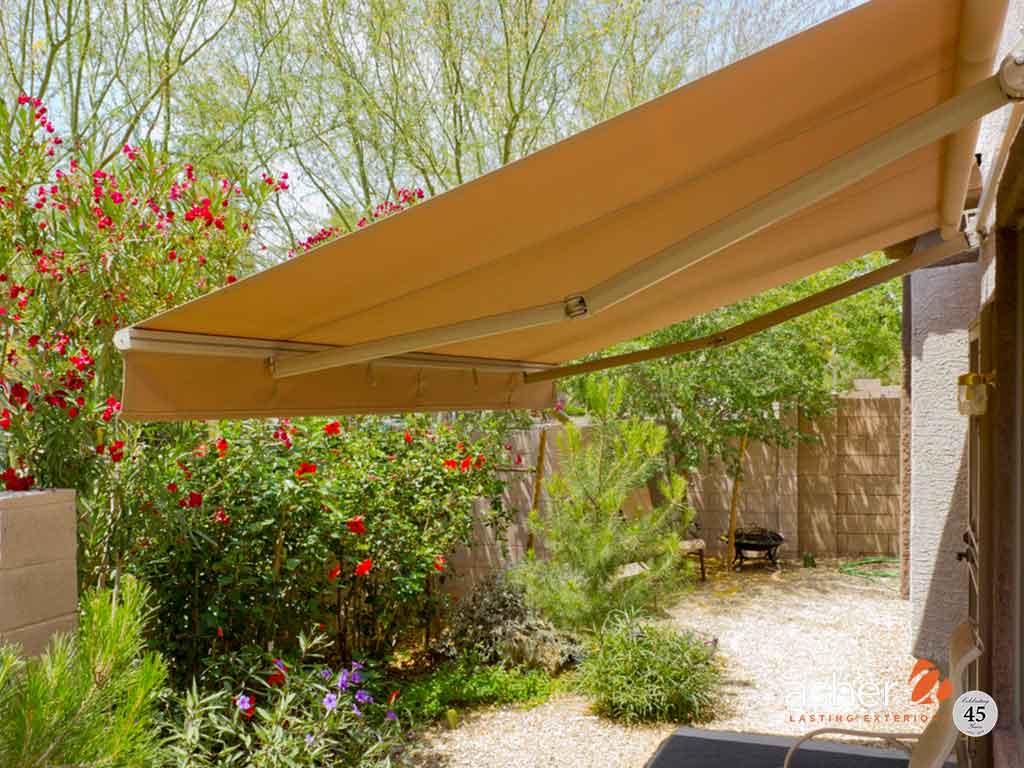 If you ask Asher Lasting Exteriors, the leader in windows, doors, gutters and other home exterior elements, below are the biggest reasons why you should add a high-quality retractable awning to your property.
Increasing Outdoor Comfort
An awning lets you enjoy outdoor living without having to deal with the heat. This fixture expands your livable space because it renders your deck or patio a comfortable social place even at noon when the sun is at its most intense.
Reducing UV Light Exposure
A thoughtfully designed retractable awning can block a significant amount of ultraviolet radiation. Although you may protect yourself from this invisible light by applying enough sunscreen regularly, having proper shade gives you the luxury to enjoy sunshine without worrying about skin cancer.
Moreover, an awning can help maintain the beautiful colors of your valuables. It takes one for the team in order to keep your pieces of furniture and hardscaping from discoloring more quickly.
Also, this fixture can aid the UV-blocking performance of double-hung, sliding, picture, casement, bow, bay and awning replacement window systems to keep drapes and blinds vibrant for a long time.
Minimizing Solar Heat Gain
If you install a retractable awning at the side of your house the gets the most heat from the sun, expect noticeable energy savings. With less solar heat gain, your HVAC system does not have to work as hard to keep your space cool.
For maximum energy efficiency, replace low-quality vinyl windows with Renewal by Andersen products that have excellent ratings from the National Fenestration Rating Council.
Asher Lasting Exteriors installs retractable awnings manufactured by Sunesta, the first and only brand of its kind to receive coveted Miami Dade Product Approval and International Building Code Product Approval. Call (715) 832-7282 to learn more about our products and receive a free estimate in Eau Claire or River Falls, WI.