Floor-to-ceiling windows allow you to enjoy a larger view of the outdoors and more daylight in your home. That said, there are countless ways to showcase this unique window layout.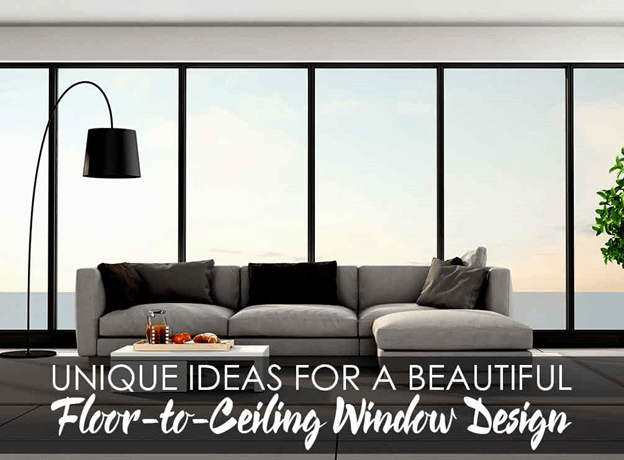 Asher Lasting Exteriors, an authorized dealer of Renewal by Andersen® for window replacement in Menomonie, WI, offers these design ideas on making the most of your floor-to-ceiling windows:
Preserve an Unobstructed View
Make sure that your windows don't have any unnecessary elements around them. This means removing any form of clutter that may obstruct your view. If your interior features one large window rather than a window wall, consider keeping them free of furniture or décor. In fact, a few feet of available space in front of your windows can ensure a more spacious and relaxing feel.
Value the Spaces between Your Windows
Take the spaces between your windows into consideration. For instance, you can put up a bookshelf in the space between your windows, while ensuring the area surrounding your bookshelf is empty. You can also use the wall between your windows to hold necessities, such as jackets or even small flower pots.
Use the Available Space as a Dining Area
Set up a dining area close to your windows in Eau Claire, WI. This will let you enjoy a day's meal with a beautiful view and the warmth of the sun. Consider a round table for a more spacious feel or sleek benches to complement the panoramic view offered by your floor-to-ceiling window design.
Put a Chair Close to your Windows
A chair by the window will allow you to collect your thoughts in peace. You can do so while admiring a beautiful outdoor view.
You can expect Asher Lasting Exteriors to provide windows that make for a great floor-to-ceiling design. Our bay and bow windows, for instance, come with sleek frames that will let you enjoy a larger view.
Furthermore, their outdoor projection adds interior space, which will be beneficial. Meanwhile, our large picture windows can give you a panoramic view of the beautiful outdoors.
Aside from a fitting design, our replacement windows in Eau Claire, WI, feature High-Performance™ Low-E4® glass that can block harmful UV rays. This can also reduce water spots when exposed to daylight. Lastly, it has insulating qualities that will help you lessen your reliance on your HVAC units for more energy savings.
Count on Asher Lasting Exteriors to provide you with exceptional window ideas to make the most of your floor-to-ceiling window design. Call us today at (715) 438-3380 for more information about our windows.